Heading to IRCE @ Retail X 2019? Here's our advice for the biggest show of the year
With over 600 vendors and thousands of delegates, you're wise to seek advice for making the most of your time at IRCE. Here are our top tips for getting the best value out of e-commerce's biggest show of the year.
1. Know your goals
IRCE will be a maelstrom of options – without a clear agenda of what you want to achieve from attending, it's easy to go down rabbitholes and end up wasting your time. This is a sizeable chunk out of your diary and plenty of expense to go with it, so make the most of it by knowing exactly what you want to get out of the show. Try making a list along these lines:
Looking for a vendor? List your requirements and research who'll be there so you know who to talk to – make appointments in advance if you can.
Looking for knowledge? Schedule your talks in advance so you know you'll make it to each one.
Looking for advice? Re-cap on your key results and objectives so that you can easily benchmark.
2. Do your homework
If you're looking for solutions at IRCE, you'll get the most out of your conversations if you already have some knowledge going in. Do your research on your shortlist of vendors and have your key questions planned out in advance – ideally, have at least one conversation with them ahead of time.
3. Plan your meetings in advance
"I'll catch you there!" quickly turns into "Damn, I just left – are you going to [random evening event] later?" and then "Sorry, already at the airport – see you at eTail?".
It's going to be crazy few days, so relying on serendipity isn't going to do you too many favors – get important meetings booked in advance to maximize your chances of facetime with important connections.
Oh, and you can pre-book your meetings with us right here.
4. Download the app
It's got the map, it's got the schedule – what more do you need?
5. Broadcast your presence
Before you go, post to LinkedIn that you're heading to the show – and keep Tweeting while you're there.
6. Be comfortable
It's several days in an air-conditioned hotel – your back and feet will not thank you for this experience. Bring layers for unpredictable temperatures and comfortable shoes for trekking around – invest in a decent bag to make sure all that swag doesn't give you backache.
7. Be realistic about your swag
Speaking of swag, with over 600 vendors, it's easy to get a little swag-happy in the exhibition hall: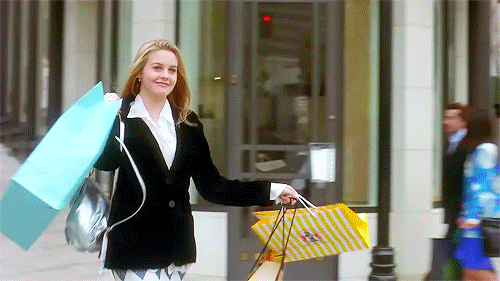 However, you may regret your decisions after another 6 hours of carrying it all around. So before you pick up another brochure that you'll never read and will almost certainly leave at the hotel, ask yourself whether you really need it. Also, you might help save the planet a little bit.
8. Be sociable
There will be dozens of events taking place around IRCE and while it might be an exhausting prospect to do even more networking, it's worth your while. There are plenty of event opportunities that are smaller and still more that don't necessarily involve drinking, so find one that suits you.
9. Bring supplies
Powerbanks are essential (most of the ones being given away will need charging before they work, ironically). A refillable water bottle and healthy snacks might help you avoid surviving on candy for three days.
10. Play Plinko at Booth #1867
Not even kidding. We've created IRCE Survival Plinko, where you'll have the opportunity to win one of four prize packs that will help you get through your IRCE experience:
Beauty: everything you need to stay looking fresh, even after a few late nights and too much A/C
Health: a pack full of things to get you back on track after surviving on caffeine and junk food
Energy: will help you look and feel like you've actually slept
Soul: feel better on the inside when we donate in your name to a good cause
Whether it's your first time or your fifth time at IRCE, we hope you have a great time at the show and get plenty of useful learnings to take home with you. Visit our team while you're there to learn more about Customer Journey Optimization and how Yieldify can help your e-commerce efforts this year.