BLOG
Campaigns of the Month: October
Published: 30/10/2017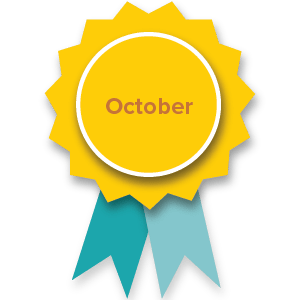 Want to know which creatives increase conversions or how to make customers aware of your latest seasonal products? Check out our favorite client work this month!
How Fyndiq shaped customer journeys to increase awareness of its seasonal range
Swedish online marketplace Fyndiq wanted to increase awareness of its seasonal products. Its campaign, which triggered on exit, encouraged customers towards its Hallowe'en items and led to a page displaying the stock available.
With the seasonal period being an important time for increasing sales, Fyndiq ran the campaign throughout the month of October to increase awareness for those who were making preparations at the start of the month to those making last-minute purchases nearer the end.
How Treatwell increased lead generation by using animation to highlight USP messages
One key objective for beauty and wellness booking site Treatwell is lead generation, supporting its sophisticated email marketing programmes in encouraging subscribers to return and book treatments.
The team wanted to test whether the introduction of an animated creative in its overlays would increase engagement in comparison to a static overlay displaying the same message. This overlay, which triggered after 10 seconds of inactivity, encouraged first-time customers to sign up to the Treatwell newsletter.