BLOG
Global eCommerce: 5 Lessons From Chinese New Year
Published: Feb 8, 2018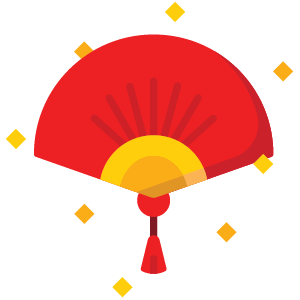 APAC is now the top region for online shopping, so what can we learn from its biggest holiday, Chinese New Year?
European and US-based e-commerce brands are increasingly turning their attention to how they can win in high-growth, developing markets like China, the Middle East and Africa.
Last week saw luxury fashion unicorn Farfetch announce a partnership in the Middle East, after signing a deal with JD.com, China's second-largest e-commerce company, in 2017. It's not just luxury brands either. Interest in British institutions like Dyson, Clarks, and Lipton has seen growth of 100% YoY on JD.com, leading the company to announce plans to sell 2bn worth of UK goods to Chinese consumers over the next few years.
So as one of the biggest holidays in the APAC region, Chinese New Year, approaches, we decided to take a look at how e-commerce brands are already engaging with consumers in this market and the lessons to be learned.
Creating capsule collections
Each year, luxury brands are increasingly cashing in on the demand for holiday gifts traditionally given to family and friends during Chinese New Year by producing capsule collections themed around the holiday.
With 2018 marking the year of the dog, commemorative products show no signs of slowing down. However, as Chinese luxury buyers become more sophisticated, and tastes evolve, brands who choose this route need to carefully consider the products they produce.
Consumers have been vocal in the past few years when they feel misrepresented or misunderstood by designers referencing Chinese culture, with overuse of the colors gold, red and zodiac symbols as a particular bugbear. Brands should ensure chosen references fit with consumer perceptions, and be realistic – is adding authentic Chinese elements possible or even relevant within their brand aesthetic?
Gucci manages to combine the holiday with the personality of the brand, namely its creative director Alessandro Michele. By utilizing personal portraits of the designer's Boston Terriers, Bosco, and Osco, as the inspiration, Gucci comes across as authentic and legitimate with its year of the dog capsule collection.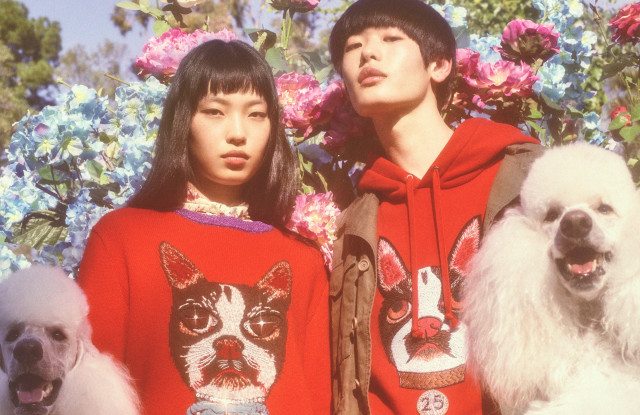 The lesson?
Don't be lazy. Do your research and localise beyond messaging, looking at things like demographic differences and shopping habits. Then bring a little bit of personality into the mix to demonstrate a genuine connection between your brand and the local holiday.
Win on WeChat
As one of the most popular messaging apps in Asia, WeChat (Chinese name: Weixin 微信) is a crucial platform for brands in the region. With more than 697 million monthly active users Western brands like Burberry, Chanel and BMW have been running campaigns on there for a few years now, but December 2017 saw Tencent, the company that owns WeChat, step it up a gear with the launch of WeChat Brand Zone.
Previously a closed network, the new feature allows brands to display their official accounts, online stores and other custom content to users who don't subscribe, capturing new audiences searching for them.
Brands already on board include Longchamp, Gucci, Cartier and Louis Vuitton, hoping that along with the billions of virtual red packets WeChat users will send this year, they might have time for some e-commerce too.
The lesson?
Keep up to date on local social networks: WeChat has 616.5 million users and is moving into e-commerce and payments, so brands need to make sure they're staying on top of the opportunities in this fast-moving space.
Celebrity and KOL endorsements
One way to grab attention on networks like Weibo and WeChat is through partnerships with Chinese celebrities and Key Opinion Leaders (KOLs). For the 2018 New Year fast fashion chain H&M enlisted the stars of the smash hit drama Eternal Love, actors Yang Mi and Mark Chao. Yang Mi, who has previously worked with brands such as Michael Kors, can generate comments and likes in the millions per post, invaluable exposure for brands wanting to make a splash.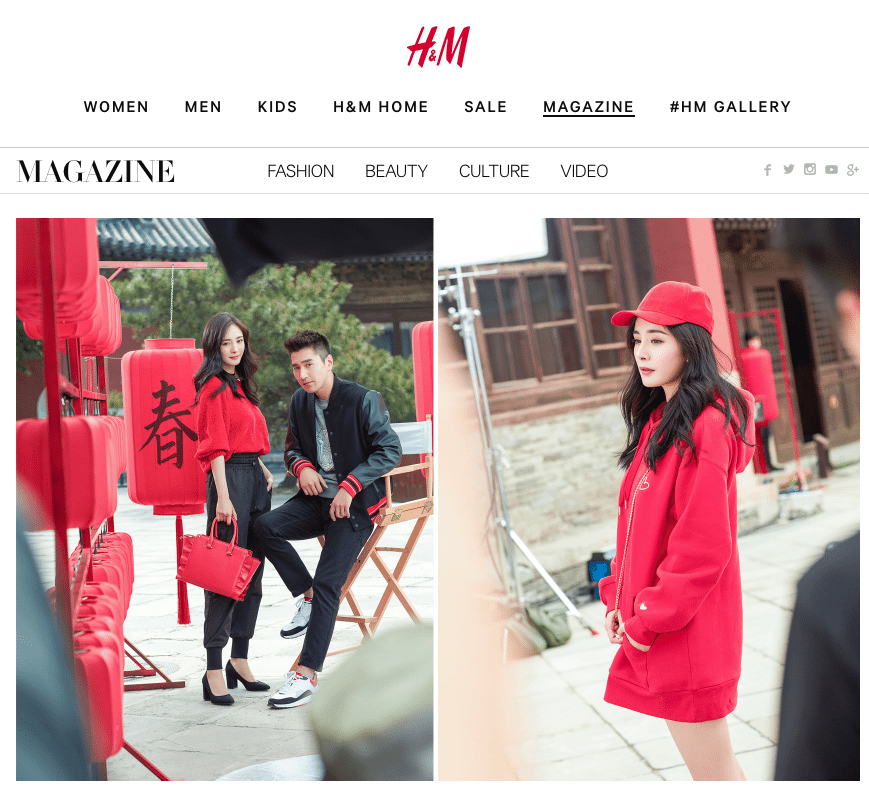 While shopping and gifting is a big feature of Chinese New Year, it's also one of the busiest times for travel – something not lost on Airbnb as they try to break into the region. Enlisting the help of KOLs who invited their parents to travel overseas with them, the campaign touches on many cultural challenges Chinese millennials face with their parents, such as working away from home, or explaining why they might not want to settle down at a young age.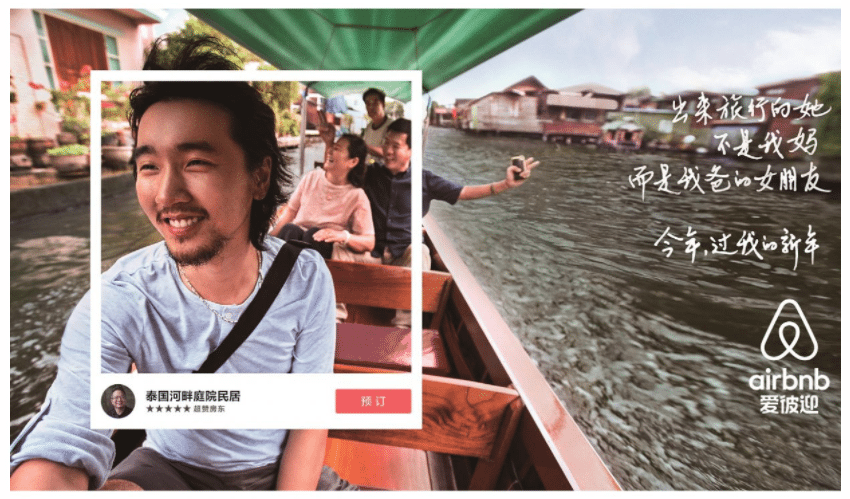 The lesson?
Get to know the local celebrities, KOLs and micro-influencers. Having a strategy for digital influencers in China is more than a nice-to-have – it's critical to tap into the millennial market.
User-generated content
According to Kantar, content creation like the examples above is no longer just for celebrities and KOLs, with consumers seeking to take on this role as they crave more in-depth relationships with brands. This can be a quick win for brands if done correctly. For example, NARS simply asked Weibo users to rename one of their iconic products for China, quickly going viral on the platform.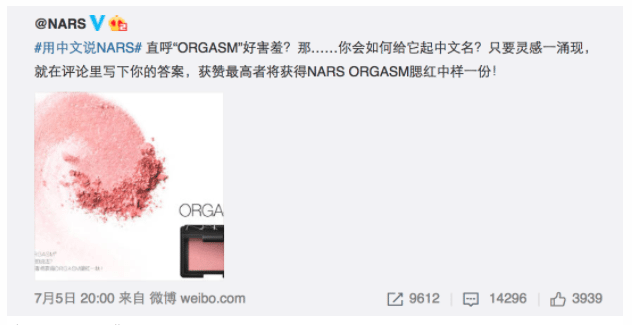 The lesson?
It doesn't have to be complicated. In fact, the easier it is for consumers to participate the better. Timing is also key – post this type of content in the run-up to a big holiday to give fans time to respond.
Gamification
China has embraced mobile payments faster than other markets, with e-commerce giant Alibaba's Alipay service clocking up 520 million users. Every day these users scan QR codes to pay for things, so for Chinese New Year, the provider has partnered with Coca-Cola to use this functionality to inspire some holiday fun.
Similar to the Christmas polar bears we've come to know in the west, Coca-Cola has clay doll characters that are synonymous with Chinese New Year. Using augmented reality (AR), consumers can scan these characters anywhere they find them, unlocking AR animations. After watching, consumers receive a red envelope with a surprise discount.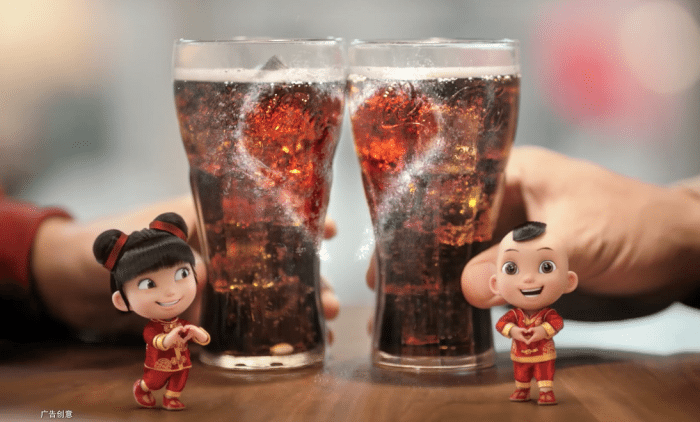 The lesson?
Be aware of the adoption rates of new technologies – just because a market is still growing doesn't mean it's behind. In fact, the lower the internet penetration rate of a country, the more likely the users are young, affluent and educated. Augmented reality is a case in point, with consumer adoption rates of this technology in China among the highest in the world.
If you'd like to learn more about how to approach global e-commerce in China, the Middle East and beyond then read more in our guide which covers everything from data collection to business regulations. And if you happen to be based in London don't miss #Journey2018, where Marks and Spencer will be talking about their international e-commerce efforts as just one of the hot topics covered by our speakers and panels.