BLOG
Introducing Pages Visited Targeting
Published: May 22, 2017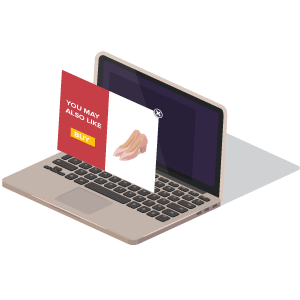 At Yieldify, we're on a mission to help you sell more stuff, more often on your website. To help you do this, we're excited to launch Pages Visited Targeting on The Yieldify Conversion Platform.
It's hard to deliver a digital experience that compares to the personal approach of the in-store experience.
If a visitor was browsing your wares on the high street, a switched-on sales rep could step in at the perfect moment to incentivise them or recommend other items based on what they'd just been looking at. That's the kind of personal touch that drives conversions.
With Pages Visited Targeting – newly-launched on the Yieldify Conversion Platform – you can now serve targeted messages based on the pages visitors have been viewing on your website. By setting up campaigns in this way, you can tie promotions to specific products or product categories, recommend relevant complementary items or direct visitors to high-converting pages that they haven't yet seen.
By using this powerful targeting option, you're making the equivalent of a top sales assistant available to all of your website visitors – and that's going to impact your bottom line.
Pages Visited targeting is the latest addition to our Advanced Targeting rules, all designed to empower our customers using the Yieldify Conversion Platform.
Check out the video to see how Pages Visited Targeting works and learn more about how it can help you increase conversions and boost average spend:
Not a Yieldify Conversion Platform user yet? Discover more here or go ahead and request a demo.