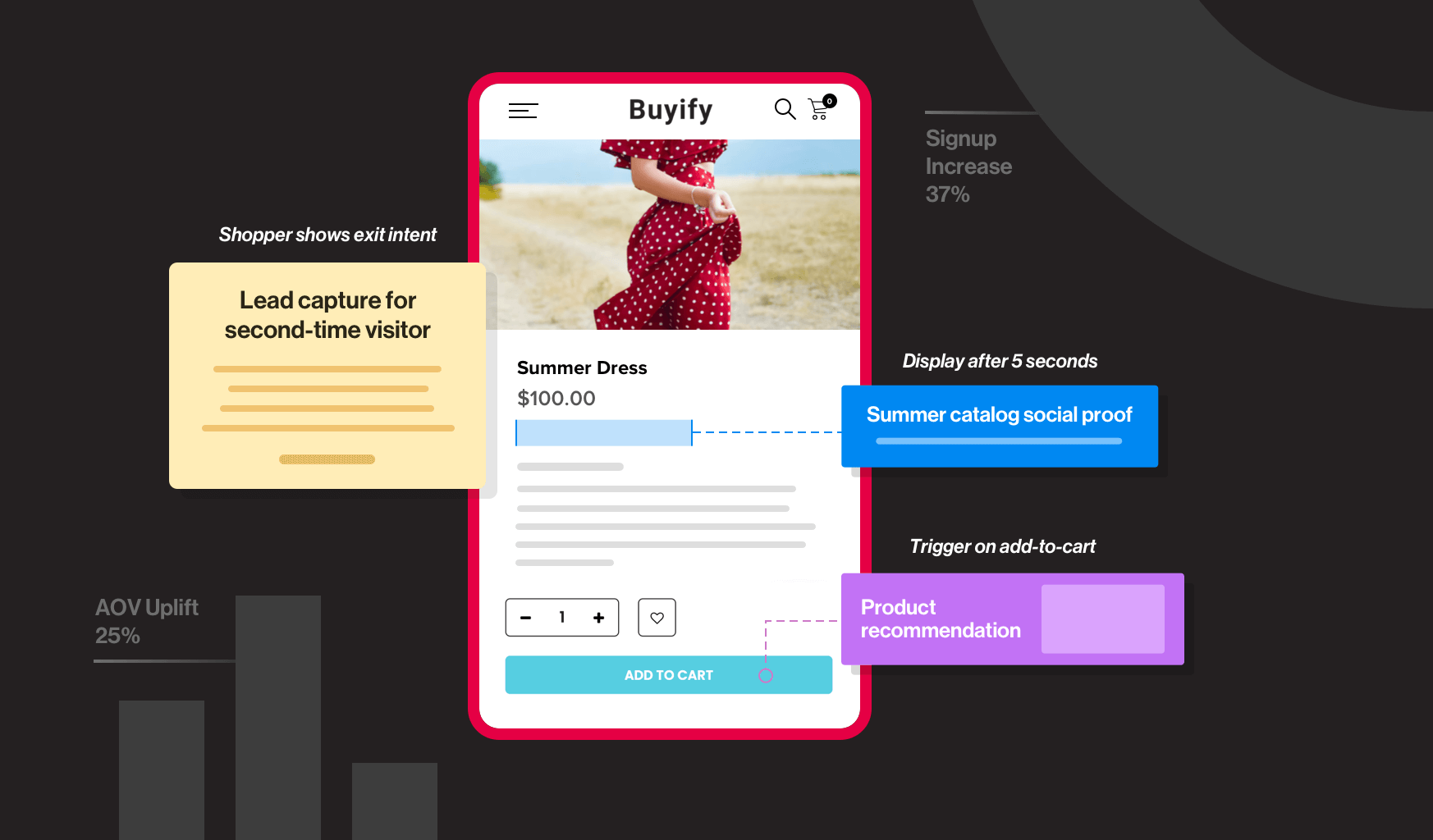 Unlock more revenue from your onsite audiences.
Yieldify is an onsite personalization platform for global brands. Engage customers with tailored onsite content from browsing to checkout – and drive better performance.
Get Started
Read Success Stories
1000+ brands are increasing onsite performance with Yieldify
Here's what successful marketers say about us
41:1
ROI
"With Yieldify, we've improved our customer interaction and information sharing throughout our D2C site. Together, we offer an immersive and engaging shopping experience for our valued customers."
---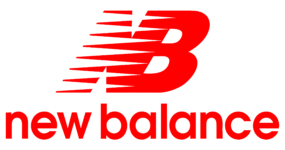 61:1
ROI
"Yieldify's flexibility and breadth means we can rapidly turn ideas into action and deliver revenue growth across consumer journey touchpoints."
---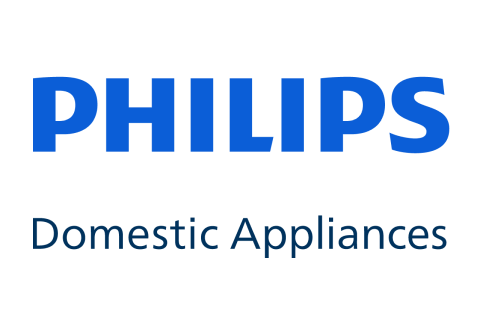 11:1
ROI
"We're delighted with Yieldify and rely on them to improve our customers' onsite experience. Yieldify is agile and innovative and helps us find new ways to increase conversion rates and sales."
All-in-one personalization for global brands
Capture more leads
Turn more website visitors into email & SMS subscribers
Increase sales
Convert more customers and drive higher AOVs
Guide your visitors
Give each visitor a personalized customer journey
Trusted by successful marketers in every industry every day
In the last 5 years, more than 1000 brands in North America, Europe and Asia-Pacific have generated over $2.5 billion in extra revenue with Yieldify.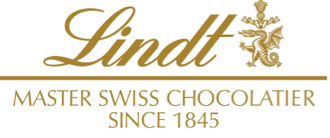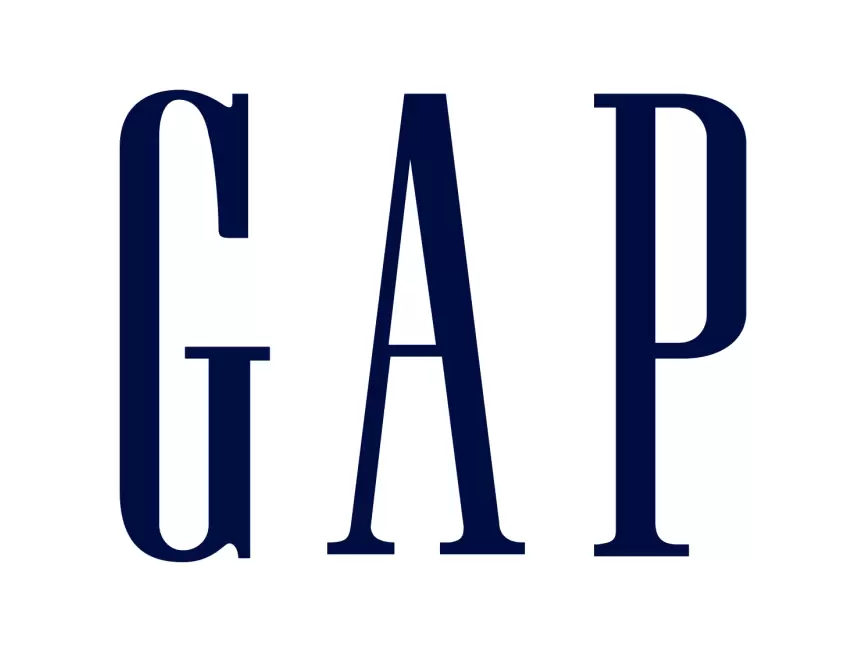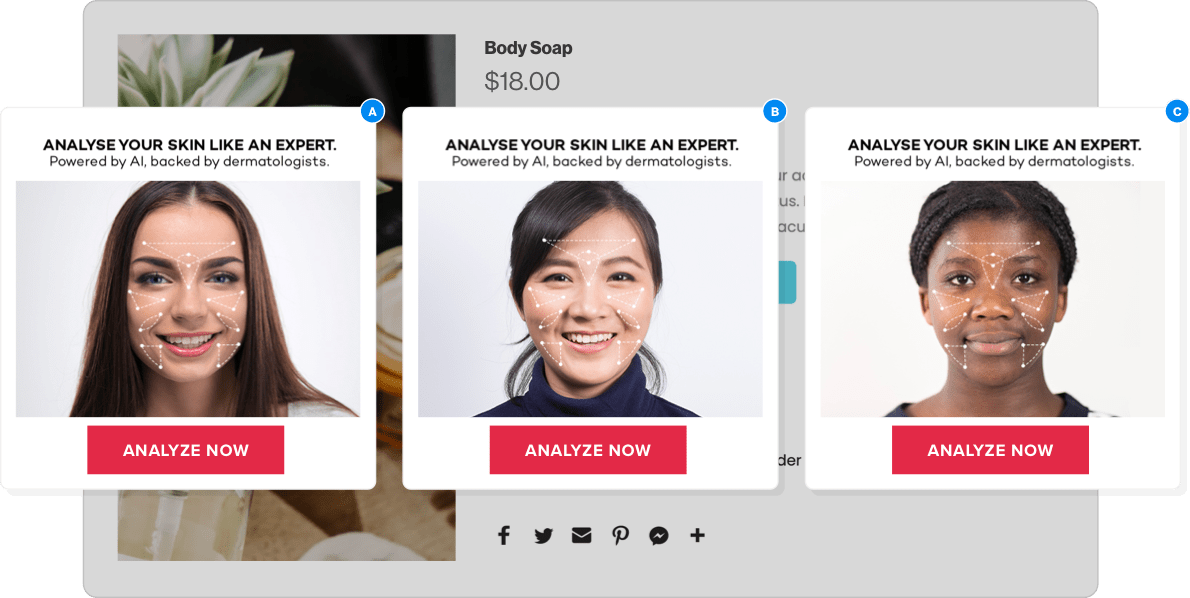 THE ALL-IN-ONE PERSONALIZATION PLATFORM
All things personalization.
All in one place.
Launch personalized experiences with a comprehensive platform. From site enhancements, promotions and lead capture, tailor every consumer's onsite journey.
Get Started
"In partnership with Yieldify, we're able to enhance customer journeys through unique and targeted personalization. Yieldify is essential to growing the Lacoste brand in this ever-changing landscape."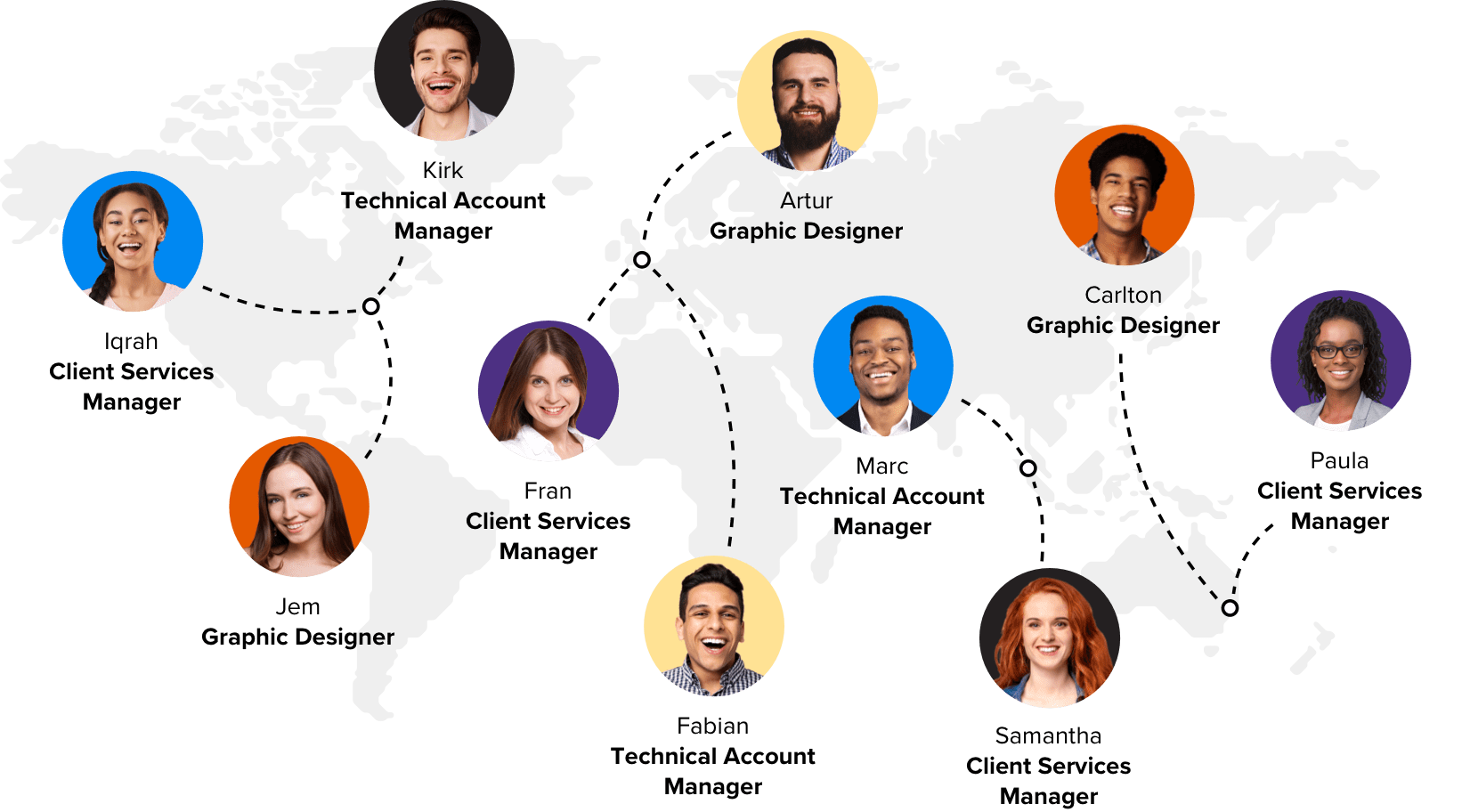 EXPERT CLIENT & TECHNICAL SERVICES
Hello, success.
Goodbye, trial and error.
Whether you're an emerging brand or established business, take the guesswork out of personalization. With local sector expertise from our client services managers, on-brand experiences from our designers and optimization insights from our data scientists, the Yieldify team has always got your back.
Get Started
"Yieldify's winning combination of technology and team forms a valuable part of our digital strategy for L'Oréal brands, driving increased conversion rates, average order values, and ROI."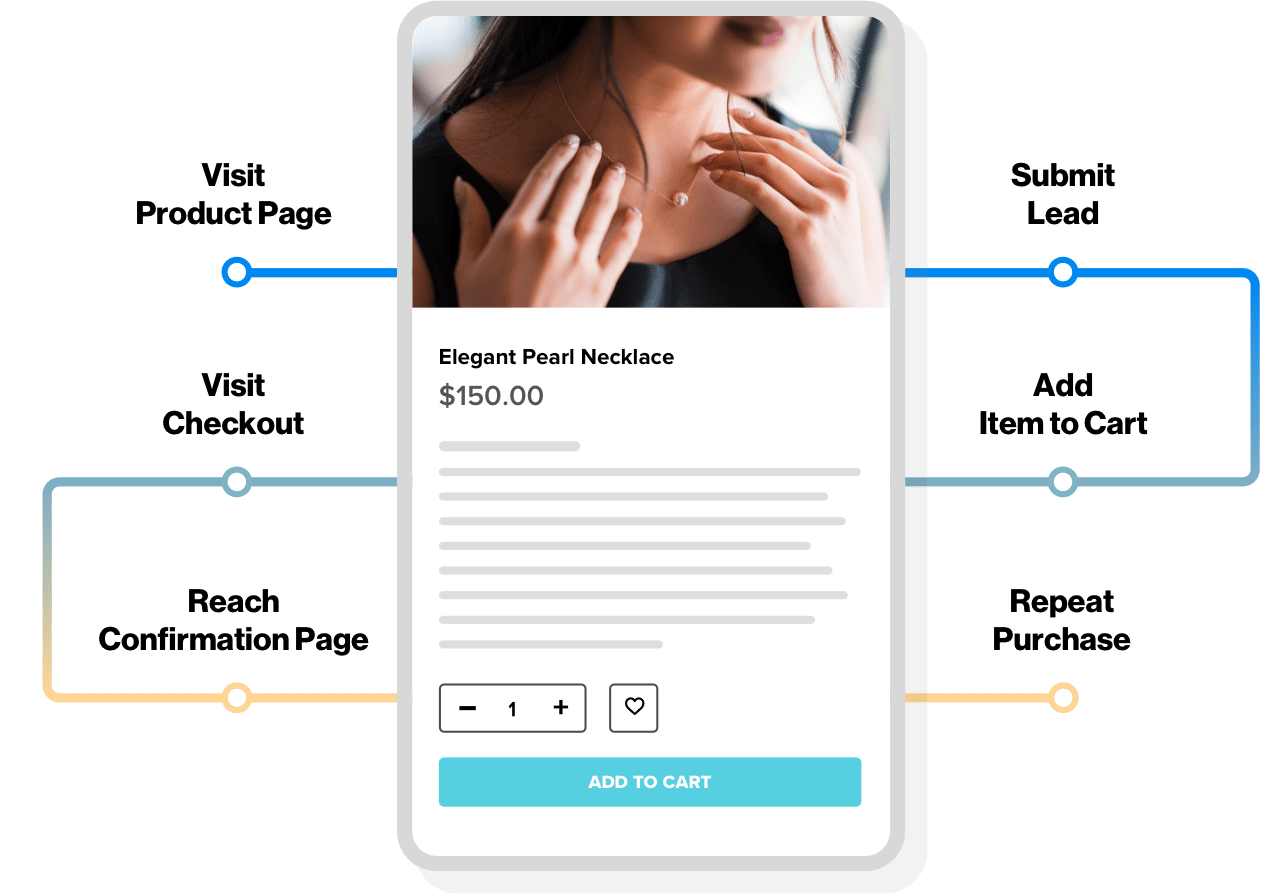 A PROVEN REVENUE-DRIVING METHODOLOGY
Reap the rewards of a proven methodology.
Reliably hit your ecommerce goals with an AI-backed platform, end-to-end support and in-depth performance metrics – all tailored to your business, not someone else's.

Get Started
"Yieldify enables us to unify our customer experience strategy. By combining Yieldify's personalization capabilities and lead capture software, we've not only grown our CRM but also improved lead quality."
AI-POWERED TESTING, MEASUREMENT & PREDICTION
Make better decisions, get better results.
Benchmark your performance against companies like yours and identify the best strategies to increase revenue. Yieldify machine learning makes complex personalization that much easier.
Get Started
"Yieldify's platform and analytics take our ecommerce sales to the next level by making it easy to optimize the customer journey – increasing lead generation, conversion rates, and overall new customer revenue."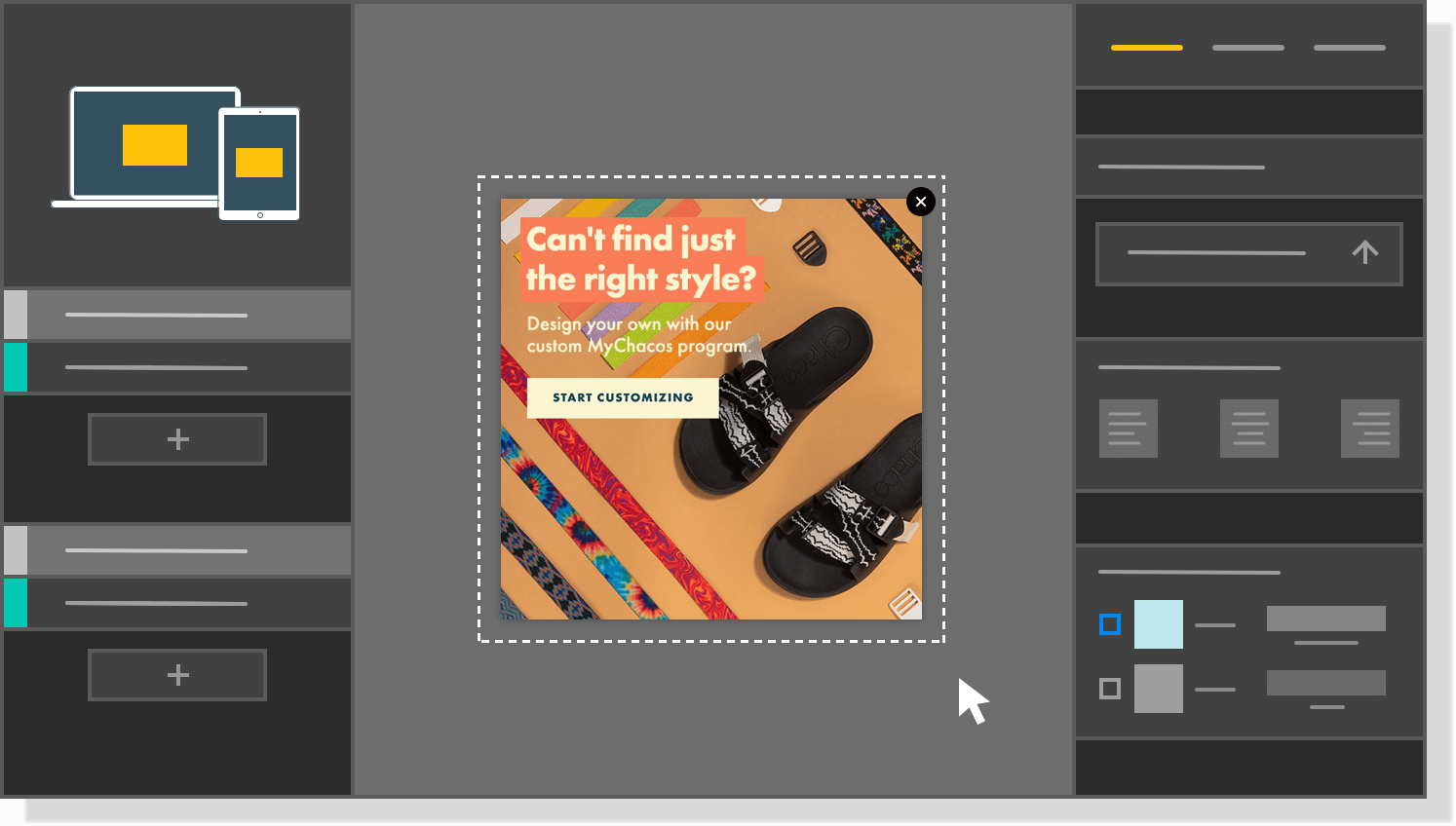 NO-CODE SETUP & BUILD
Enjoy creative control. With zero coding.
Thanks to a fuss-free dashboard and an easy-to-use builder, forget your developer queue. With Yieldify you're in the driving seat from start to finish.
Get Started
"Yieldify allows us to launch data acquisition campaigns quickly and easily with great results. The strategies we've put in place for new visitors have enhanced their customer experience to drive confidence and conversions."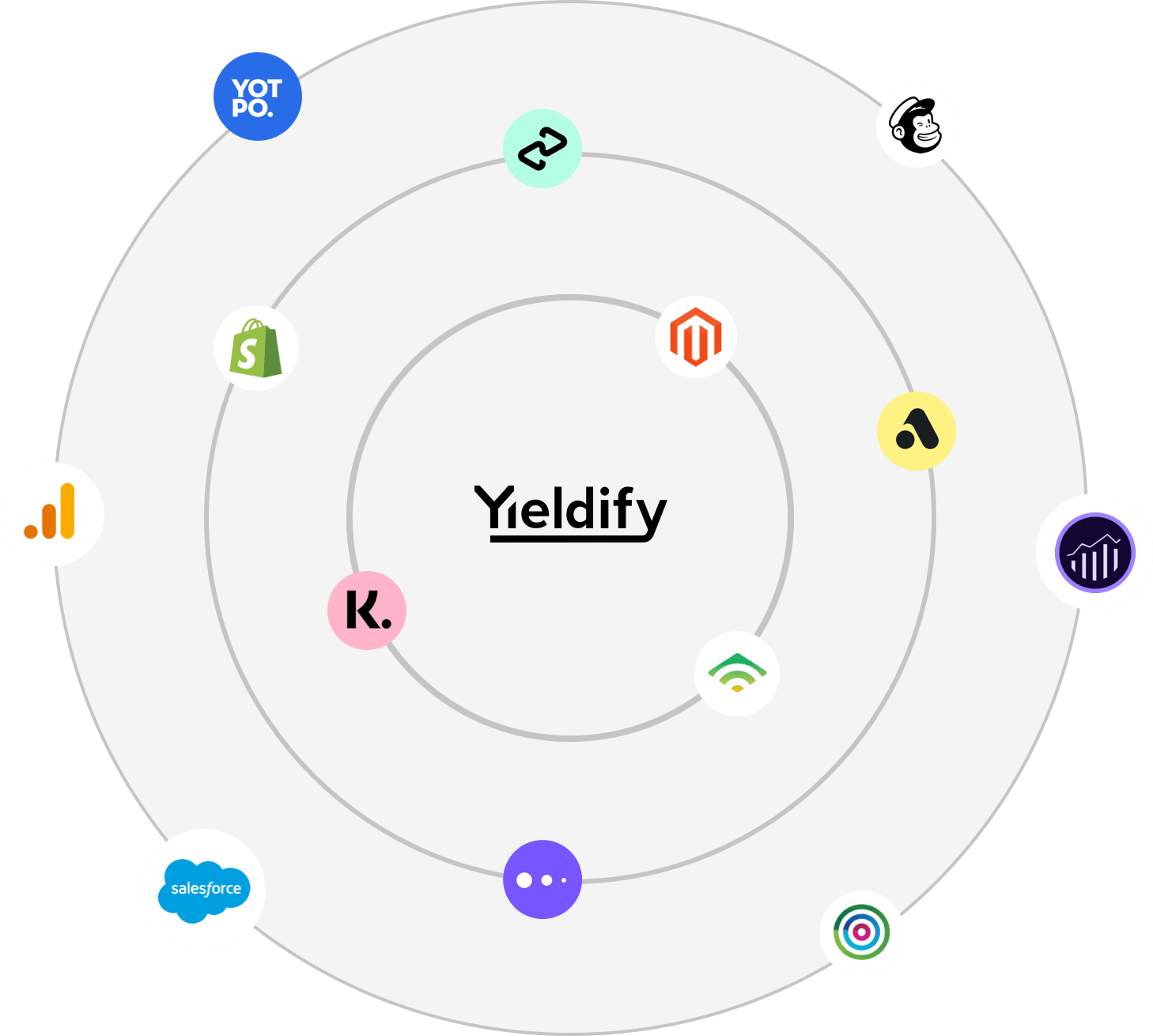 COMPREHENSIVE INTEGRATIONS ECOSYSTEM
Make your tech stack
work harder.
Implement integrations hassle-free, boost your tools' personalization features and increase revenue across your channels.
Get Started
"With the Yieldify platform, we've customized and streamlined our customers' digital experiences, driven more high-quality leads, lifted conversion rates and improved revenue."