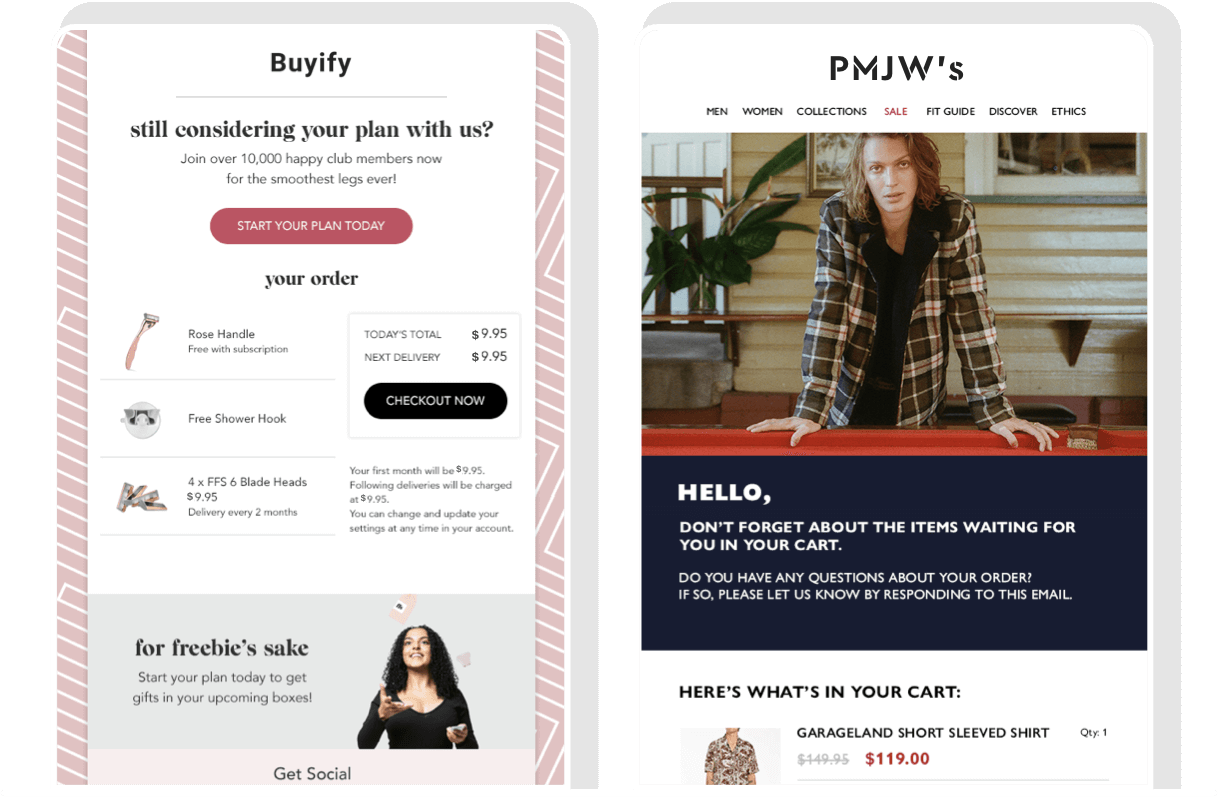 Turn browsers into customers
Browse abandonment doesn't have to mean lost customers. Easily drive more shoppers back to your site with personalized on-brand remarketing emails – no ESP needed.
Get Started
Read Success Stories
"Yieldify has helped StickerYou dramatically scale email efforts, leading to substantially increased revenue."
Target the right shopper
With comprehensive targeting options, decide exactly which shoppers to target – including browse, cart and checkout abandoners.
Increase conversion rate
Remind browsers what they're missing out on, with dynamic email content – including SKU, imagery, cart contents and more.
Drive shoppers from inbox to site
Continue shopper journeys. Bring your visitors from their inbox to on-site experiences with your email campaigns.
Automate your remarketing campaigns
Take the work out of re-engaging your customers. With auto-email capture (US & APAC), automate email remarketing campaigns for visitors who exit.
Build custom email sequences
One, two or three emails? Choose how many emails visitors get and for how long. Auto-end sequences when shoppers resume their journey or place an order.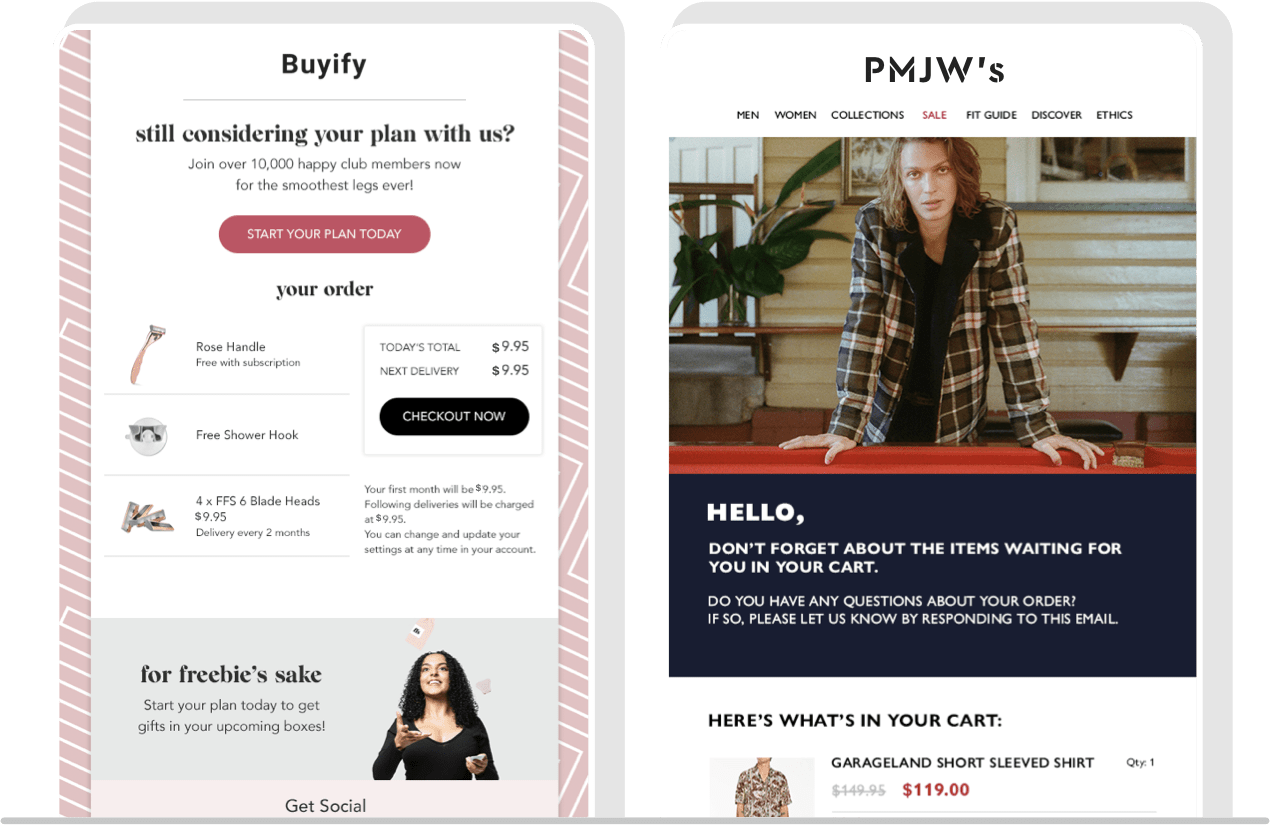 Drive browsers back to your site
Increase revenue with relevant, personalized emails
Speed up the journey from inbox to purchase page
Combine brand-rich abandonment emails with site personalization
"We have had great ROI every year we have used Yieldify."
How does Yieldify compare?
Features
Yieldify
DIY Tools
Similar Platforms
Auto-display discount codes on return to site
Personalization for precise customer attributes
Dynamically enrich emails with name, cart, location and more
Automatic email capture (in permitted regions)