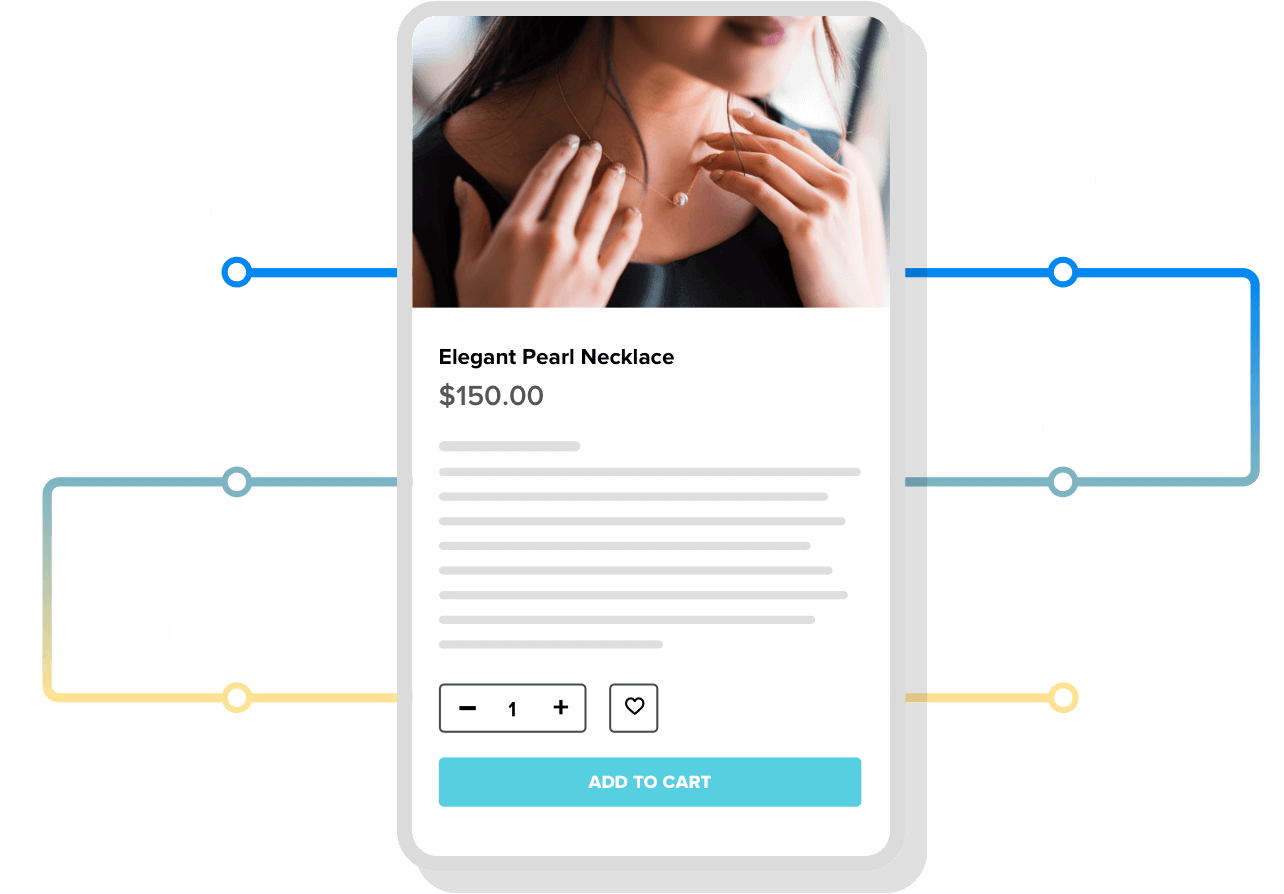 Drive more than just conversions
Personalization goes beyond sales. With Yieldify, move shoppers to the next stage in their customer journey – whether that's submitting a lead, creating an account or joining your loyalty program.
Get Started
Read Success Stories
"Yieldify's flexibility and breadth means we can rapidly turn ideas into action and deliver revenue growth across consumer journey touchpoints."
Personalize your welcome
Match your website experience to your visitors' referral pages. Whether an Instagram ad, Google shopping page or QR code, guide shoppers smoothly to the next stage.
Learn more: Acquisition Source Messaging
Be more responsive, be more engaging
With comprehensive tracking rules, personalize in real-time for any visitor activity – whether their session number, previous orders, cart value, and more.
Learn more: Behavioral Tracking
Incentivize more than just sales
Measure absolutely any custom goal with Purchase Indicators. Track and influence shopper behaviors such as logins, basket visits, checkout steps and more – no developer needed.
Target shoppers visit after visit
Some platforms only keep track of shoppers for 7 days. With Yieldify server-side cookies, run experiences that connect across as many shopper visits as you want.
Learn more: Targeting
Personalize for individuals, CRM-free
Personalize your website for a visitor's birthday, past purchases, survey responses and more with User-Generated Personalization – no CRM needed.
Optimize experiences without the guesswork
Testing top-performing messaging used to take months. With AI-driven A/B/n testing, find your best experiences within 2 weeks.
Learn more: A/B/n Testing
Evolve website experiences for every visitor
Guide new visitors and loyal customers to the next step in their journey
Cut bounce rates and increase the number of returning customers
Personalize for audiences and individuals
"We now have a much clearer understanding of what messages really resonate with our guests at different stages in the journey."
How does Yieldify compare?
Features
Yieldify
DIY Tools
Similar Platforms
Connect unlimited experiences
Comprehensive targeting & triggering rules
Personalize for acquisition source