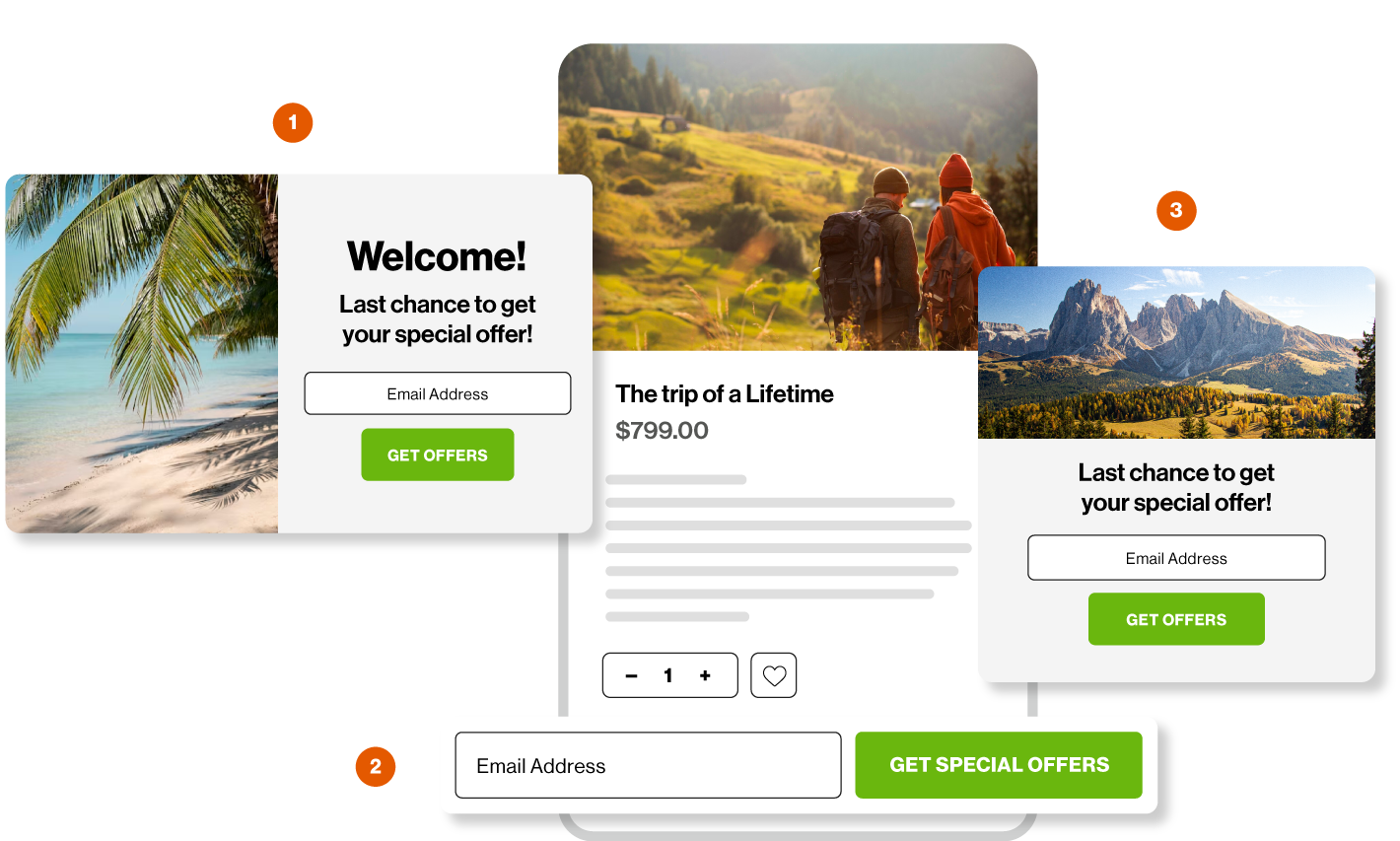 Capture more email & SMS leads. At every step of the funnel.
Grow your remarketing database faster with lead capture forms tailored for each stage of your consumer journey.
Get Started
Read Success Stories
"Yieldify enables us to unify our customer experience strategy. By combining Yieldify's personalization capabilities and lead capture software, we've not only grown our CRM but also improved lead quality."
Target shoppers with precision
Yieldify pinpoints experiences with comprehensive targeting rules. Personalize your lead capture message in every experience. Choose exactly who sees what and when.
Learn more: Tracking
Improve lead gen faster
Optimize your layered lead capture faster with Yieldify's AI-driven A/B/n control testing. Prioritize your top-performing messaging within 14 days.
Learn more: A/B/n Testing
Make it yours
Match messaging and visuals to your brand. Eye-catching? Subtle? Decide every aspect of your experience from visuals, fonts and more.
Learn more: No Code, Full Control
Build rich customer profiles
Capture any customer info you want. Ask for names, birthdays, locations, interests, product preferences, phone numbers, gender or custom fields.
Personalize for individuals – CRM-free
Yieldify lets you personalize experiences using lead gen information. Serve a promotion on a visitor's birthday, recommend their preferred products and more – all CRM-free.
GDPR & CCPA compliant
Yieldify processes and stores all customer data in line with GDPR and CCPA regulations. 
Learn more: Privacy & Accessibility
Integrate hassle-free
Yieldify integrates with all ESP and SMS partners. Get customer lead info automatically sent where you need it.
Learn more: Partners & Integrations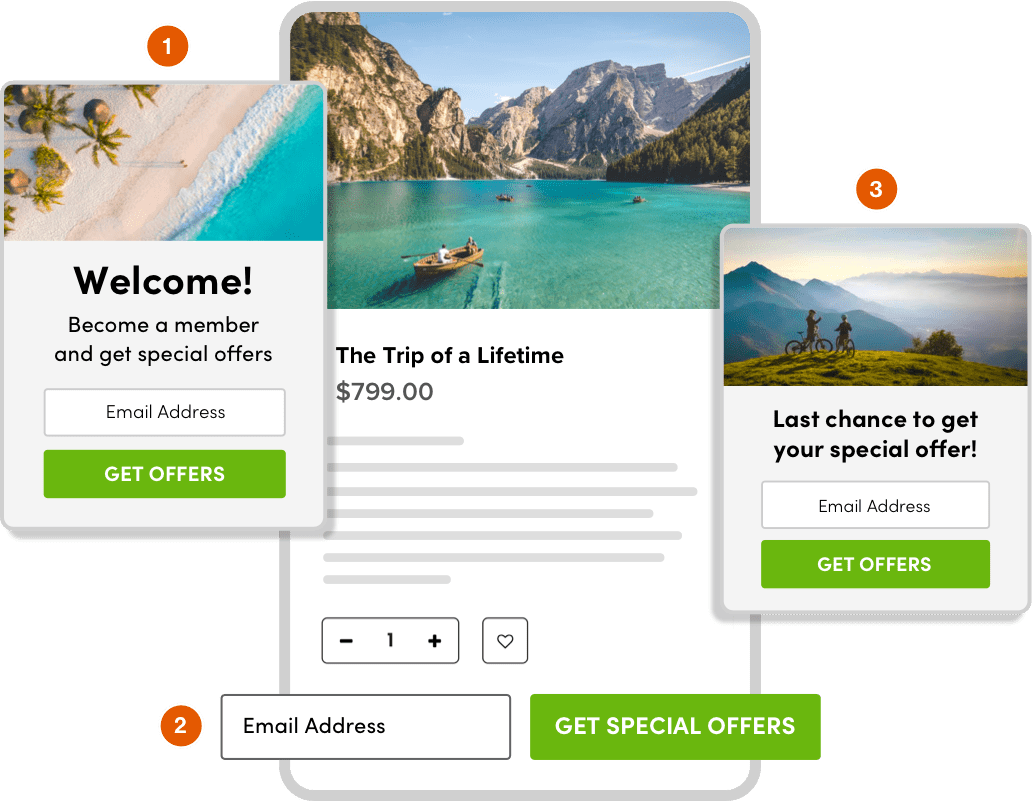 Better leads, more loyal customers
Grow leads by up to 25%
Increase customer loyalty, revenue and sales
Achieve ROI within 2 months
"With the Yieldify platform, we've customized and streamlined our customers' digital experiences, driven more high-quality leads, lifted conversion rates and improved revenue."
How does Yieldify compare?
Features
Yieldify
DIY Tools
Similar Platforms
Layered messaging for whole journey engagement
Capture any customer information
Auto-apply promo codes, code-free
Prioritize top messaging within 14 days