BLOG
Lead Capture Pages: Best Practices & Examples for Improved Marketing Funnel
Updated: Feb 8, 2023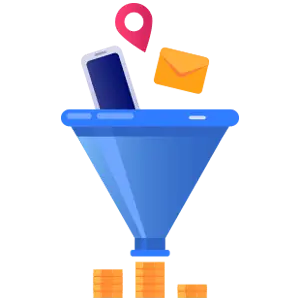 When running a marketing campaign, where do you send your leads? To your homepage, or maybe to a subdomain on your homepage? If you're not using dedicated lead capture pages, you're missing a golden opportunity.
Think of your homepage as your information hub, the encyclopedia of your business – every piece of information that a person could want about your business can be found there.
When you're running a marketing campaign, sending your leads to your homepage can be overwhelming and confusing. They are looking for specific information on a specific feature, product, item, or event. That's where lead capture pages come in.
Unlike your homepage, a lead capture page has one end goal – provide information to customers to entice them to provide you with their data and nurture the relationship between your business and your potential customers.

How to Build a Lead Capture Page
1. The ask
Determining what information to ask from your customers might seem like an easy question with an easy answer. At first. In reality, it is a complicated formula based on a variety of factors.
When you create your lead capture page, determine the campaign goals and what information you will need to gather from your customer to reach those goals. You want to ensure you can collect all the necessary information, without overwhelming your customer.
Here's the catch, single-field lead generation forms will generate more leads, but longer forms are more likely to generate qualified leads. When a customer is willing to take the time to fill in 5+ fields, the more likely they are to buy.
Urban Outfitters took the risk with a five-field lead capture form for its Rewards program, including email address, birth date, and style preference. In return, people gain access to UO's member benefits – a high-value offer that justifies the big ask.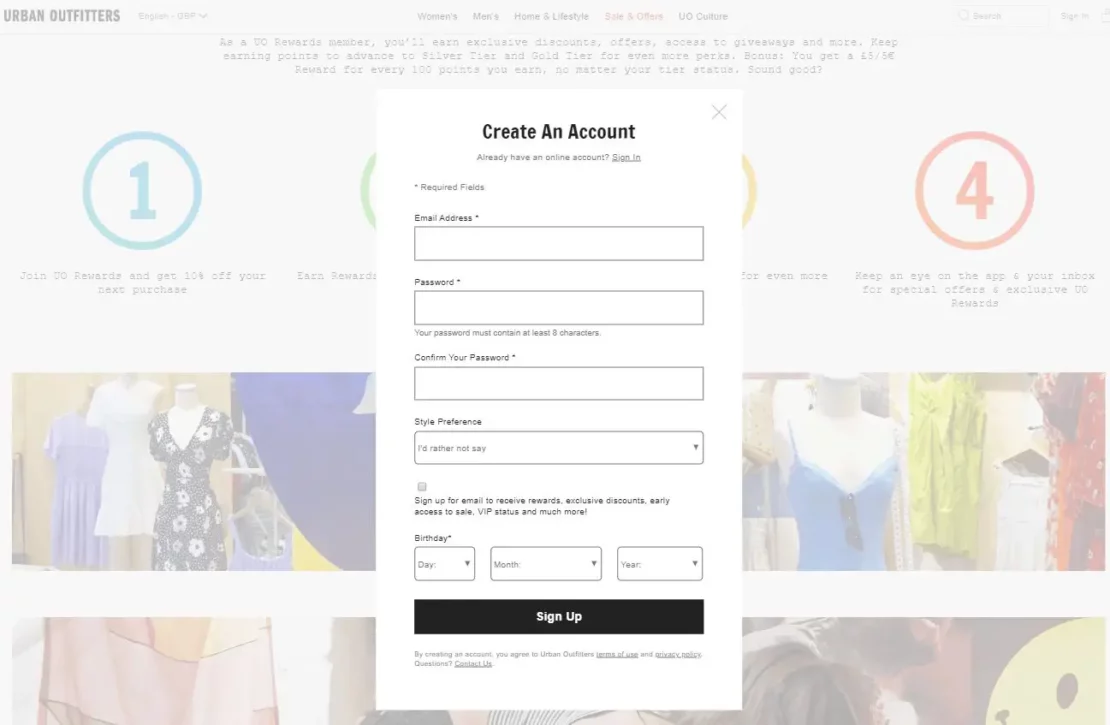 Admittedly, a form of this length can be offputting for first-time users. This is where segmenting your traffic based on new and returning visitors makes sense. It enables you to serve the most appropriate lead capture format and get the highest conversion rate possible. You could also segment based on demographics or even behavioral factors.
2. The give
Now that you know what you'll be asking your customers to give you, you need to ask yourself what you are willing to offer in return. Designing a highly converting lead capture page requires that you give to your leads as much as you are asking of them.
Giving your customers a discount for signing up for a newsletter is standard practice for many e-commerce sites. But is it right for you? You'll need to run your numbers and see if your bottom line can handle a 10-15% discount.
We reviewed lead capture forms that offered an incentive versus those that didn't, and the results were clear-cut: Lead capture forms with a discount had a 5.9% opt-in rate compared to a 3.8% opt-in for those without a discount. So ask yourself if a 2.1% increase in opt-ins is worth it for your business.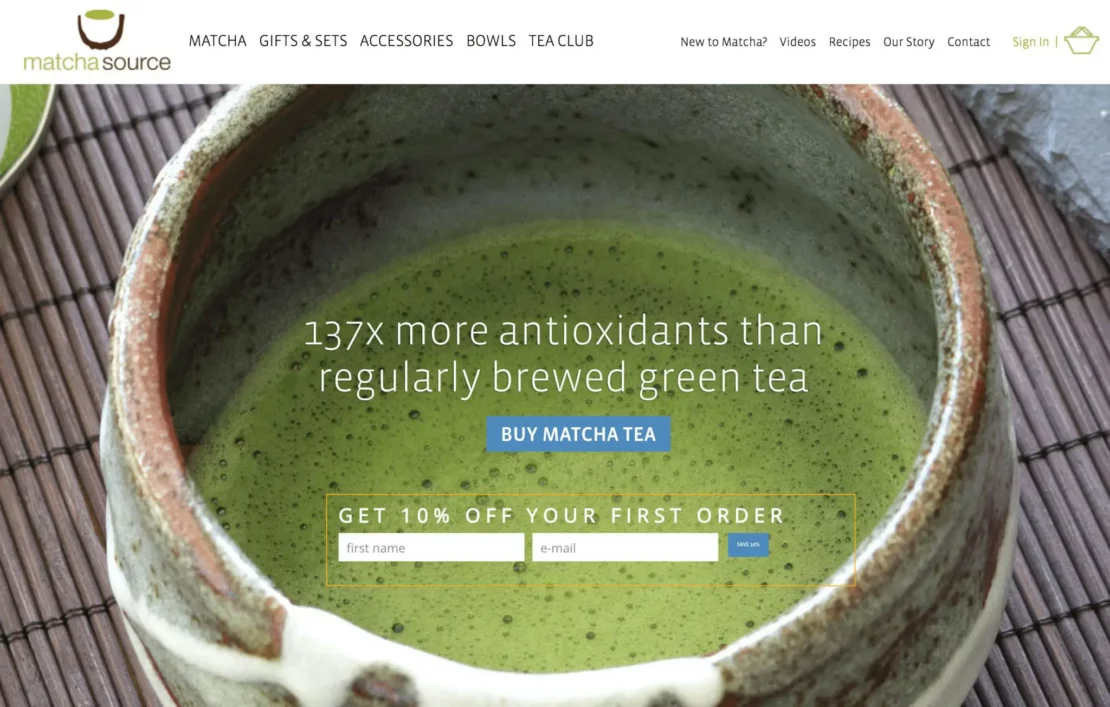 It's important to remember that a discount isn't the only valuable thing you can offer to your potential customers. Think about what they put value in and see if there is something you can create that will make them feel like giving you their email address is worth it. Creating a competition, contest, or quiz are all great alternatives with much lower overhead that still allow you to capture the same data. According to LeadQuizzes, the average quiz has a 31.6% lead capture rate.
Upon opening a new location in Los Angeles, skincare brand HeyDay used a giveaway to incentivize customers to submit their email through a lead capture page. They've also boosted their social media following by promising a bonus entry to anyone who follows the brand on Instagram.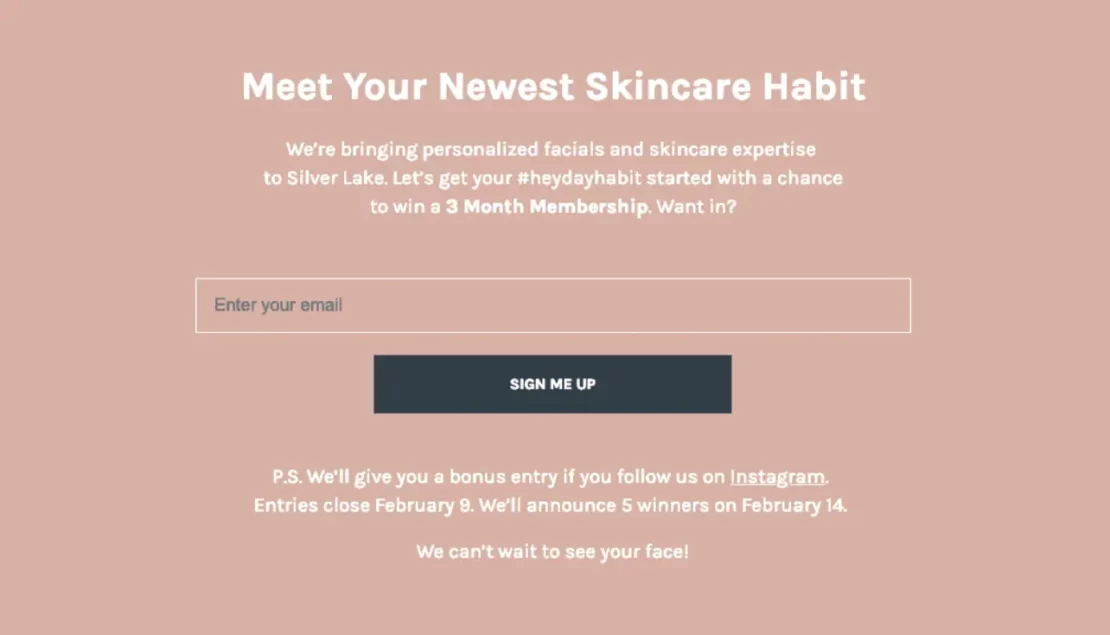 3. The position
Where your email sign up form is placed on your lead capture page is a design choice, but it is also a key element in the success of your lead gen strategy.
As a general rule, your form should always be above the fold. Above the fold refers to the section of a website that is visible without any scrolling or clicking. A customer is most engaged with your page content above the fold meaning you should be using this space for your most important information.
If your offer needs more explanation – if, for example, you're selling an event or special service – then it is best to use your lead capture page to get into the details of your ask. But this doesn't mean you can't have a lead capture form above the fold. It just means you should also have one under the fold after you've gone into the details of your ask.
You can also turn to other elements that can help you capture email leads on your landing page. At Yieldify, we use our lead capture software to implement various lead capture formats in order to get the best results for your e-commerce lead generation campaigns: from overlays to pop-ups, push notifications, float buttons, in-page personalization features, and more.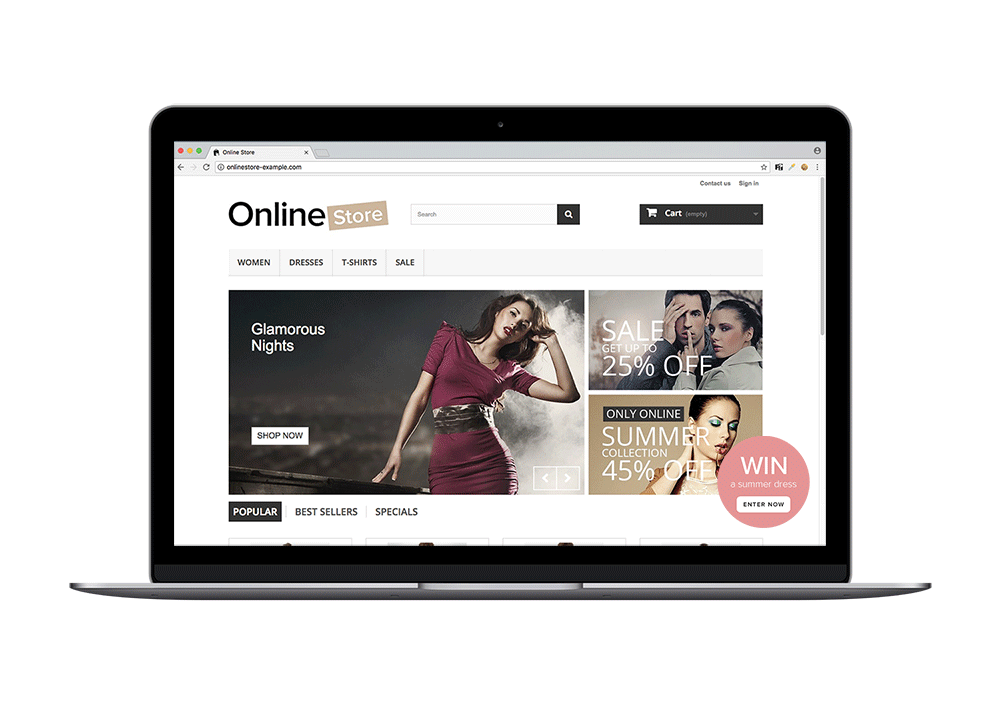 4. The CTA
The importance of a strong call-to-action (CTA) shouldn't be underestimated. Your lead capture page is only as powerful as your CTA.
Customers have come to expect CTAs – they function as transitions for customers and prompt them to take immediate action. Customers seek out CTAs to lead them on the path of least resistance. Make it easy for them by creating a prominent CTA with an engaging tagline.
Gone are the days of "click", "submit", and "subscribe". Instead, inject some power words, personalization, exclusivity or actionable verbs into your CTA. Try blending elements from a couple of categories to create personalized, engaging CTAs like "Get my Discount" or "I Want to be an Insider".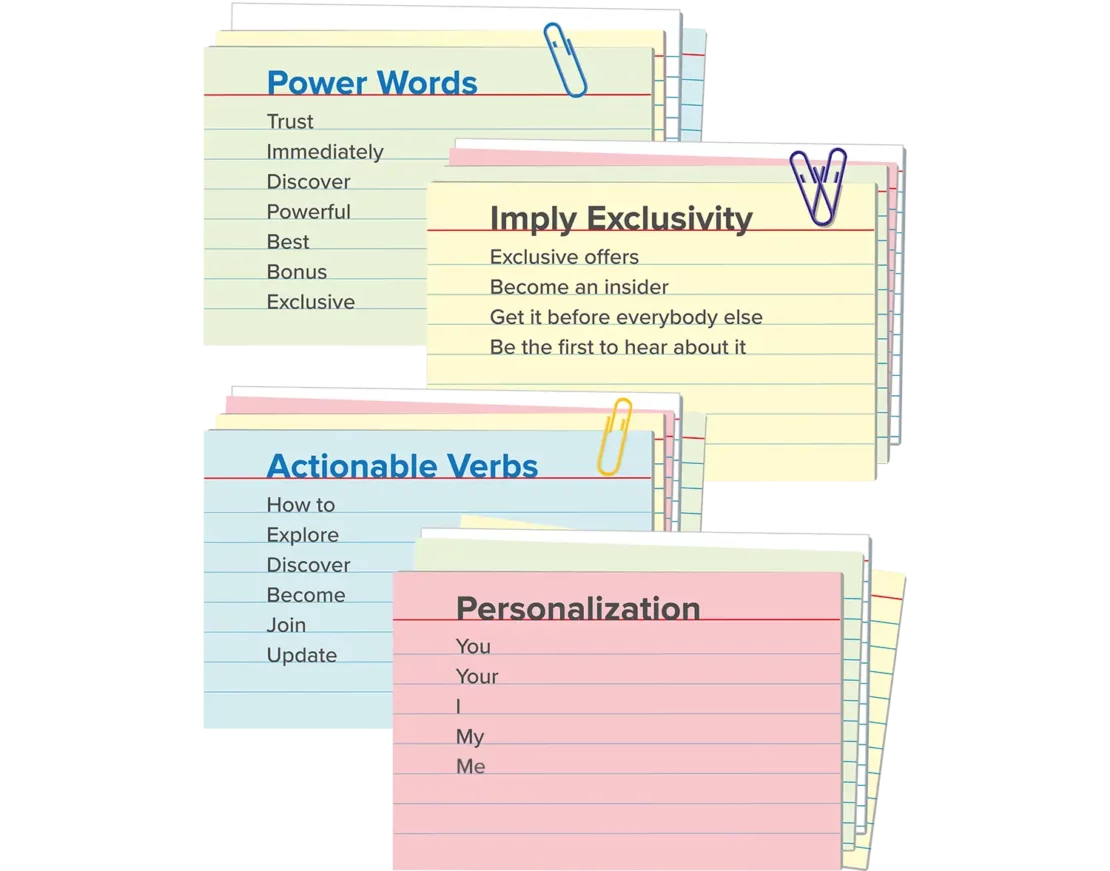 5. The copy
Like any webpage, your lead capture page should have captivating copy that clearly explains everything your customer needs to make an informed decision.
Start with an attention-grabbing headline that encourages customers to keep reading. Include your unique value proposition in your headline. Remember, you don't have the same real estate on a lead generation page as you do on your homepage. From the get-go, you need to get right to the point – your headline should let your customers know exactly what it is they are seeing.
Your copy should be clear and concise, from the headline through the body copy. Make sure you clearly outline what your customers will receive when they sign up and use bullet points whenever possible to keep the copy readable.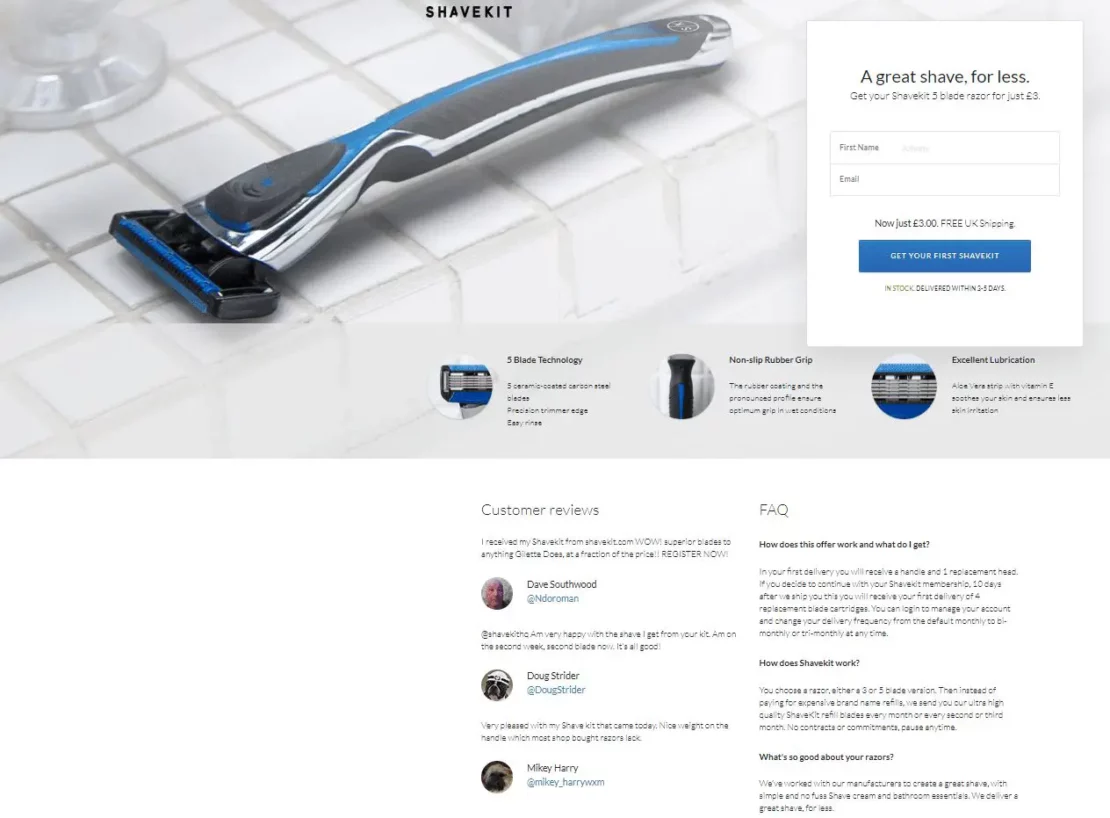 You can also include customer testimonials or reviews to build trust and infuse your products with value and credibility in the eyes of your customers. Here are several creative ways that Shavekit and Mum&You utilize social proof in different ways.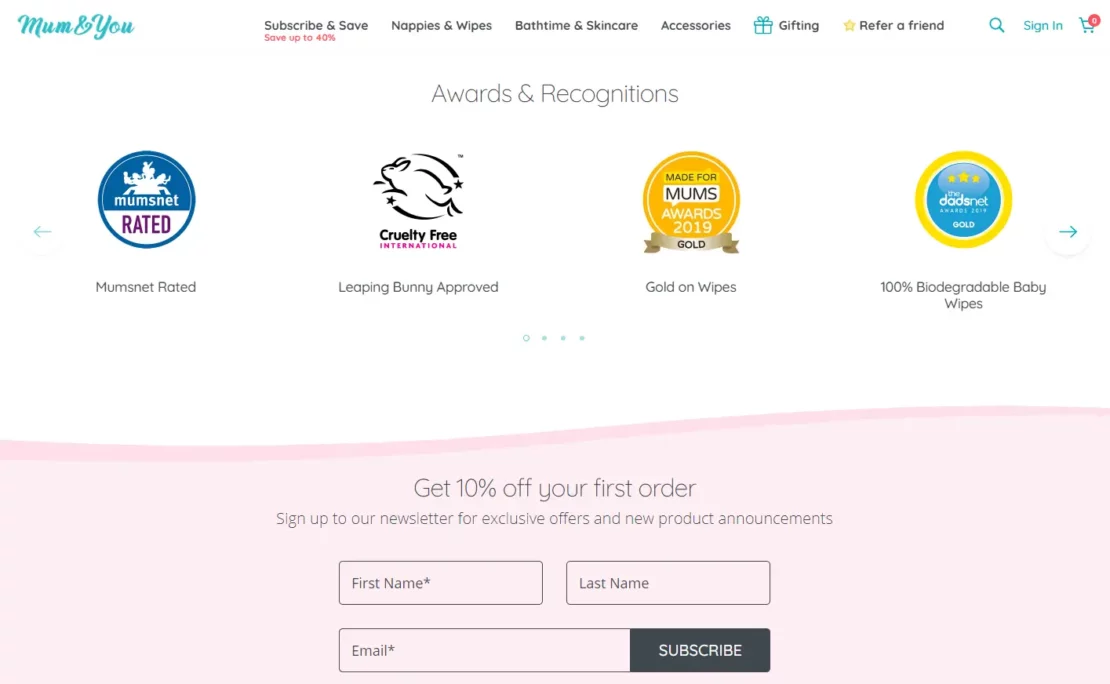 6. The nitty-gritty
Privacy Policies. It goes without saying, but in the age of GDPR, CAN-SPAM, and CASL it is essential to ensure that your forms are compliant for users in the European Union, the United States, and Canada. Know your target audience and take the time to make sure your forms and email practices are all compliant.
Page Navigation. To keep your lead gen page as simple and streamlined as possible, remove your page navigation from the top and the bottom of the page. You want to remove all possible distractions from your end goal—capturing their data. Keep the page laser-focused. Remember, the only link to click should be your CTA.
How to Build a Lead Capture Page for Free
Typeform. Designed for respondents, Typeform's free lead generation forms are beautifully designed and mobile-ready. You can brand your form customized colors, fonts, and images, making sure your page connects with your other brand touchpoints. You'll also receive an email with each new lead so you can action your responses quickly.
Simple Lead Capture. Called the "simplest and fastest lead capture page publishing platform", Simple Lead Capture is a simple-to-use, professional point and click page builder. Without the need for coding or design work, Simple Lead Capture lets you build lead capture pages in just a few minutes.
MailChimp. Known predominantly as email software, MailChimp also offers free account holders the ability to create lead capture pages using their templates. You can create a page that highlights a product, offers a free download, or holds a contest.
Alternatively, you can always get in touch with us! Yieldify offers 360° campaign execution, meaning we will strategize, create and implement your lead capture campaign taking care of the copy, the design, and the functionality behind it as well.

Frequently Asked Questions
What is a lead capture page?
A lead capture page is a specially-designed landing page whose sole purpose is to capture information about your leads: name, email, phone number, etc. This information is collected through a lead capture form and used to help you build a relationship with your leads. The end goal is to convert them into customers through your marketing funnel.
How do I make a lead capture page for free?
There is software available that can help you create lead capture pages for free, such as Typeform, Mailchimp, Leadpages, and Simple Lead Capture.