BLOG
12 Best B2C Lead Generation Tools You Need to Use in 2023
Published: Aug 1, 2022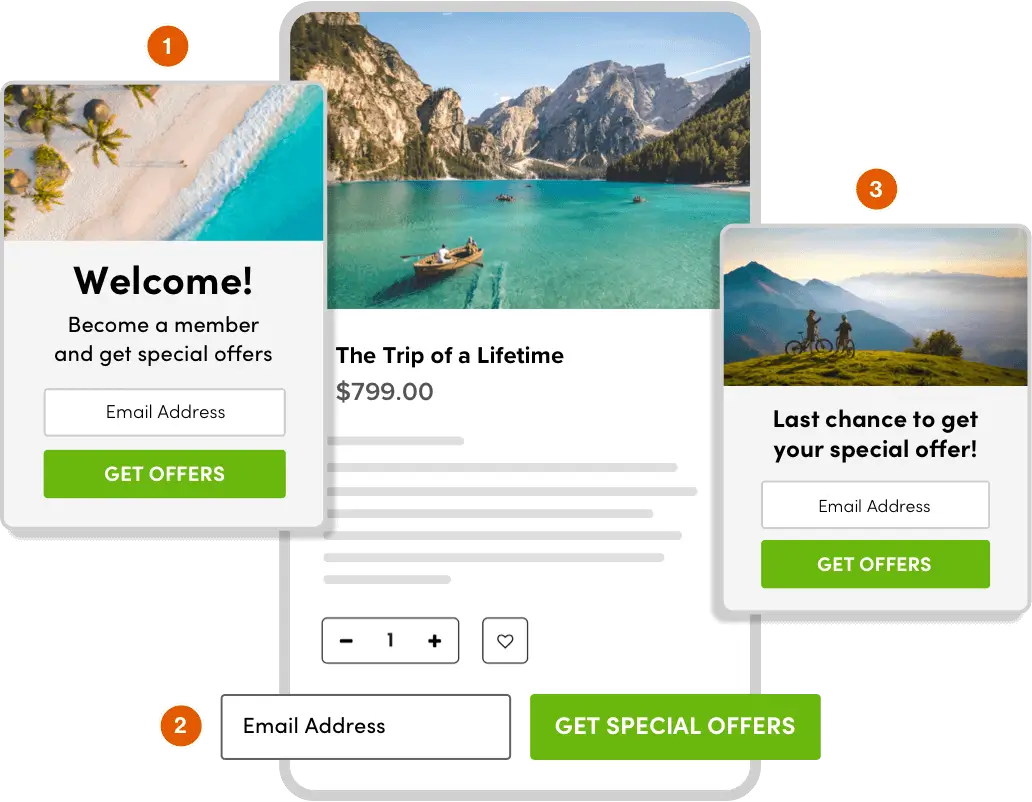 If you're reading this blog, I'll venture to say you'd like to upgrade your current approach to lead gen.
Perhaps you don't have the time or expertise to manage a lead generation tool yourself. Maybe you're tired of running generic, intrusive pop-up forms – and your visitors are tired of seeing them too.
Perhaps you're in a different boat altogether: you're with a basic email service provider (ESP), and you want to make your first move to a specialist lead generation tool. Or maybe your next promotion depends on you getting more subscribers into your database.
Whatever your reason for seeking out a B2C lead generation tool, I'm here to help you choose the right one.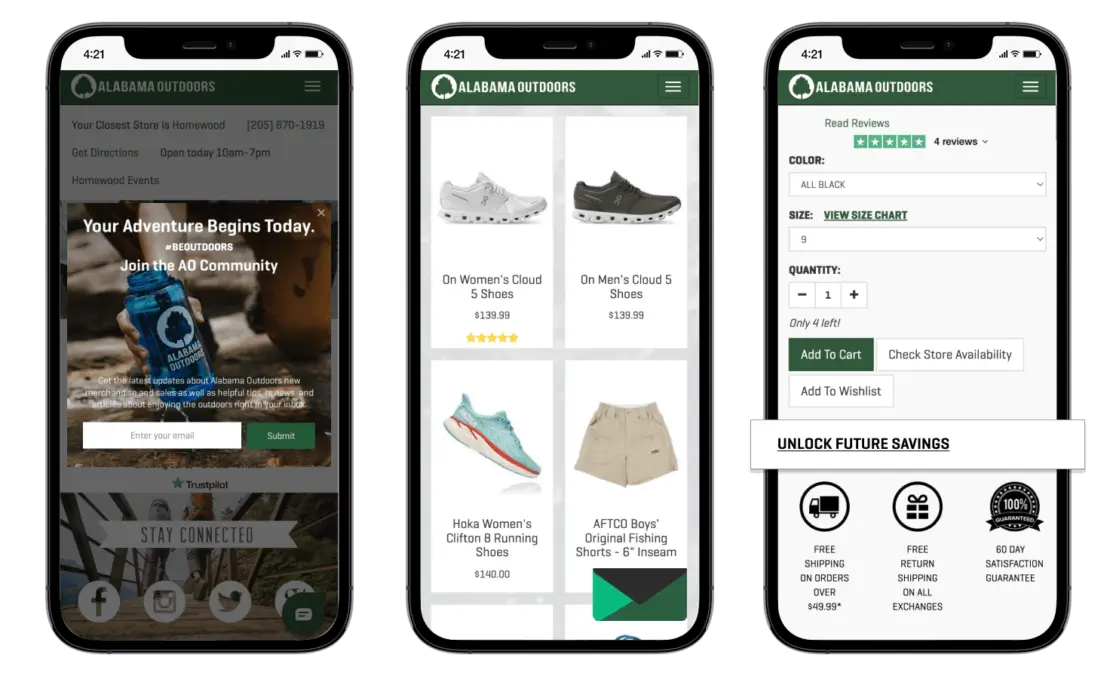 Which B2C lead gen tool should you choose?
Broadly speaking, all B2C lead generation tools aim to help you increase the size of your customer database – though each one has its own set of features. For example, Trustmary increases customer sign-ups by embedding testimonials and customer reviews into opt-in forms.
The best tool for your business will depend on your goals, ideal customer profile and budget.
To help whittle down your options, we've chosen 14 of the best lead gen tools on the market and placed them into three categories:
Email and SMS marketing lead generation tools
Email marketing lead generation tools
SMS marketing lead generation tools
If you're looking for a tool with the power to capture leads and optimize the entire customer journey, then check out our post on personalization tools. Otherwise, let's get stuck in.
What To Look For In A B2C Lead Gen Tool
A good lead generation tool will typically provide these features:
Dedicated account management
Audience segmentation
Triggering rules
Targeting rules
A/B testing
Layered lead forms
Personalized journeys
Integrates with your tech stack
GDPR & CCPA compliant
Enhances subscriber profiles
When a lead generation tool ticks these boxes, you're almost guaranteed to capture more leads, improve user experiences, increase engagement, build a stronger remarketing database, make data-driven decisions and maximize your return on ad spend.
We know what makes a great tool on paper, but what should you be looking for in a lead gen tool? Well, it all depends on your budget, goals and in-house capacity.
If you don't have the expertise or time and need a sophisticated solution with advanced audience segmentation and targeting capabilities, Yieldify's fully managed service is a great option to consider.
"Yieldify helped us achieve our target subscriber numbers with strategic suggestions – an increase of more than 60,000 new subscribers in 6 months."
But if you have the capacity to run a self-service tool and simply want to drive more SMS signups and engagement, EZ Texting may be the ideal solution for you.
We'll take a closer look at Yieldify and EZ Texting in this blog, and run through 10 more of the best lead gen tools on the market today.
Disclaimer: Yieldify is our product. We've done our best to present the information fairly because we want to help you make an educated decision but we're also especially proud of what we offer. We've seen it transform conversion rates, lead generation and revenue for so many brands – large and small – all over the world. You may have seen we use the Yieldify platform and services on our own website too. Learn more here and schedule a call with an advisor.
---
12 Best B2C Lead Gen Tools
Email and SMS Lead Generation Tools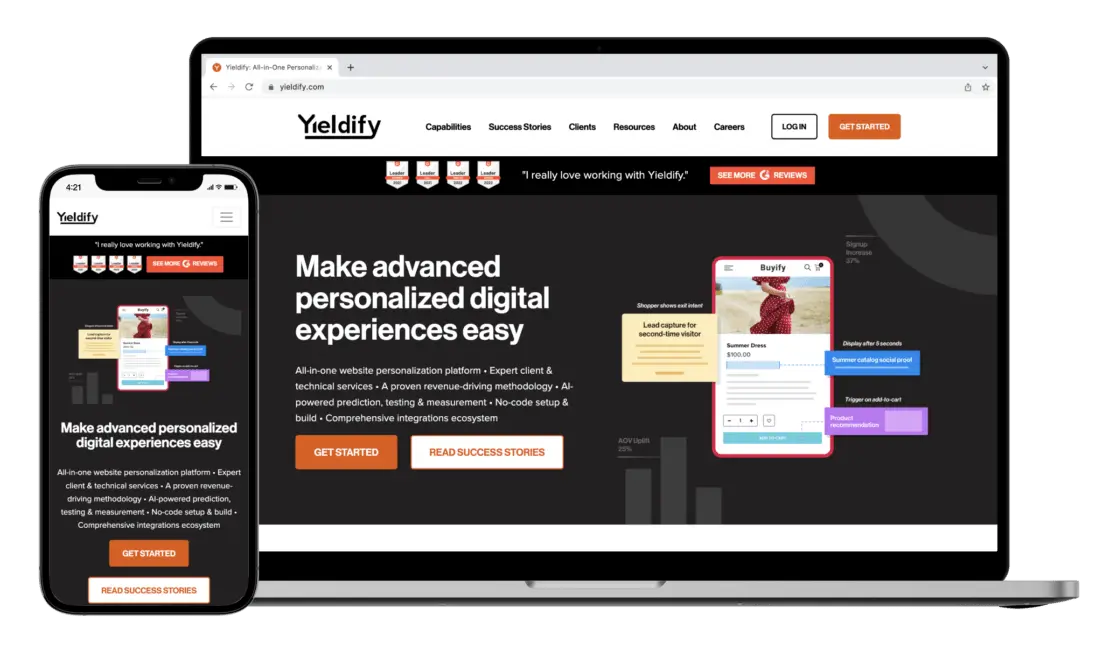 Yieldify is a fully managed personalization platform that helps ecommerce businesses generate more revenue by engaging their customers with personalized experiences. One highly rated feature in the Yieldify suite is its excellent lead generation tool.
When it comes to capturing new email and SMS leads, Yieldify offers a distinct advantage: layered lead capture. With Yieldify's layered lead capture your lead forms adapt to the different stages in your customer journeys. That means they're more engaging, less intrusive and can increase lead capture rates by as much as 116%.
Yieldify is also recognized as an industry-leading conversion rate optimization (CRO) tool. If you want to increase your website's conversion rates, check out our post covering 12 of the best CRO Tools.
What is Yieldify layered lead capture?
Yieldify was the first provider to offer a multi-stage lead generation approach. Although Yieldify has inspired many other companies to offer their own version, it's still the frontrunner among fully managed online lead generation tools.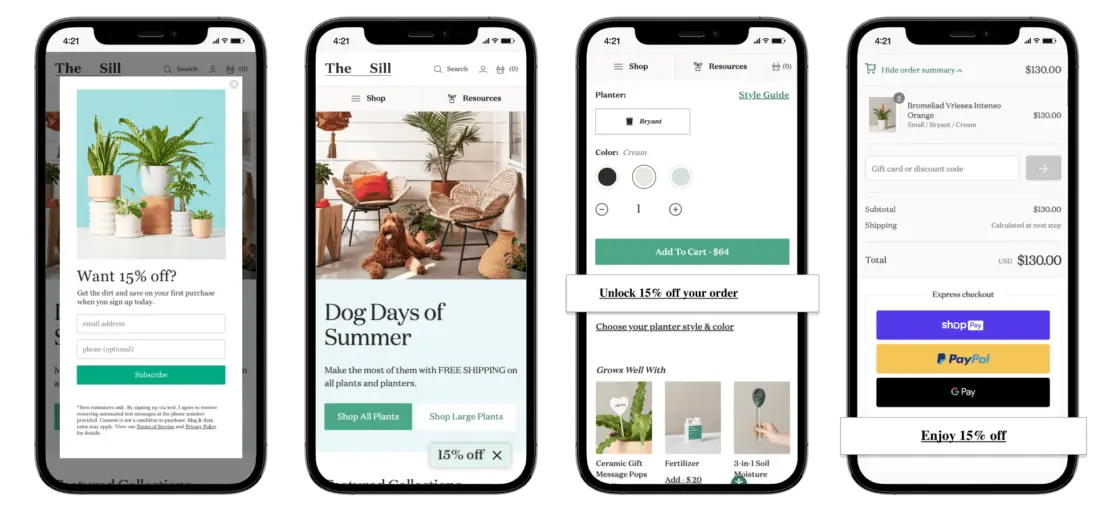 With layered lead capture, your opt-in forms appear at four key stages in the customer journey depending on how deep visitors are in the funnel.
Yieldify's layered lead gen formats
Typically, opt-in forms are large on website entry and become more subtle as the customer moves through the site.
Here's how the four stages look: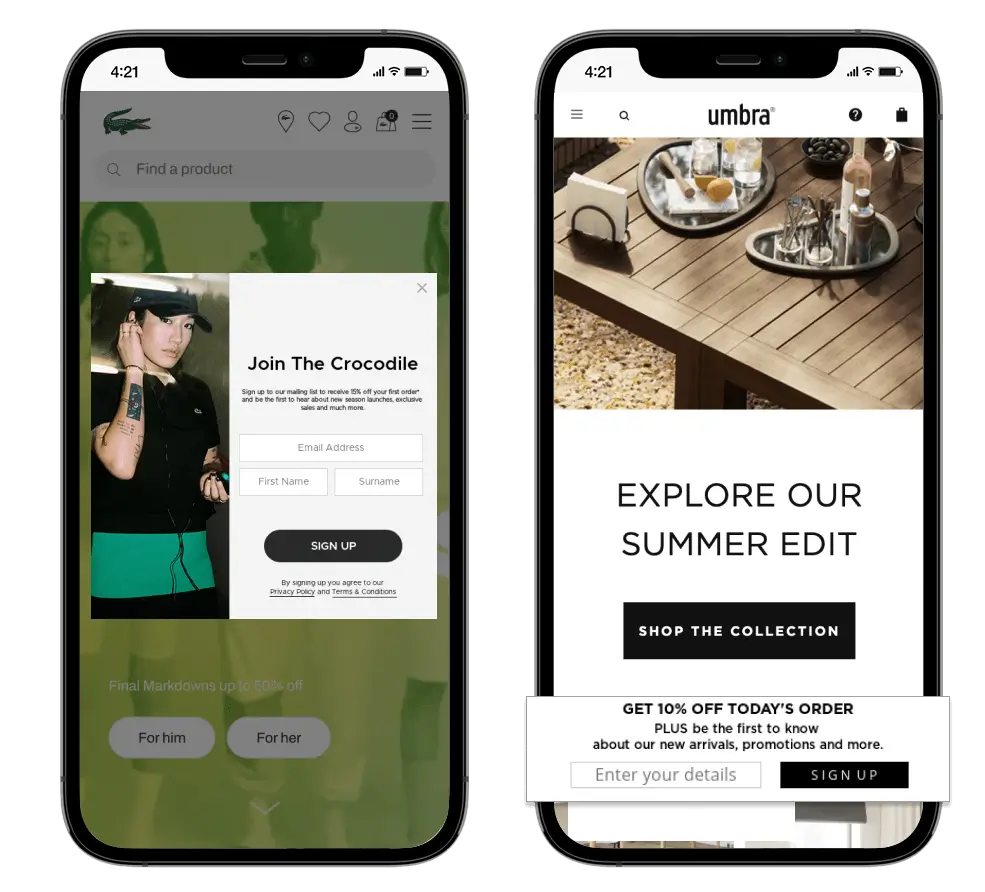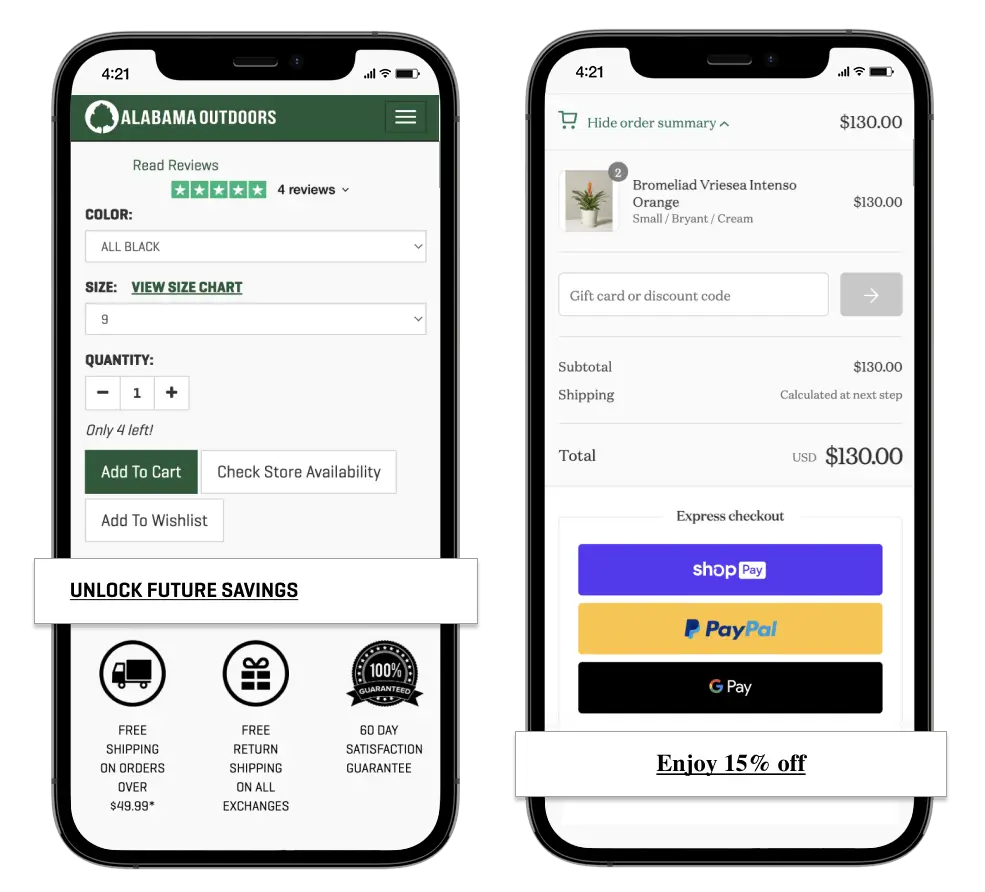 3. Embedded, native-looking messaging
on product page, exclusive to Yieldify
(Alabama Outdoors)
4. Embedded messaging at checkout,
exclusive to Yieldify
(The Sill)
Yieldify layered lead form examples
There's no one-size-fits-all opt-in form. In the early days of lead generation, the allure of a "20% Off Your First Order" voucher was enough to entice new subscribers.
But consumers today see a lot of opt-in forms (74% of companies use lead gen forms) – and even though there's still a place for a discount code in a lead capture form, the appeal is not what it used to be.
What's an ecommerce marketer to do? You need to get a bit more creative to turn your users into email and SMS subscribers.
Here's how Yieldify can help: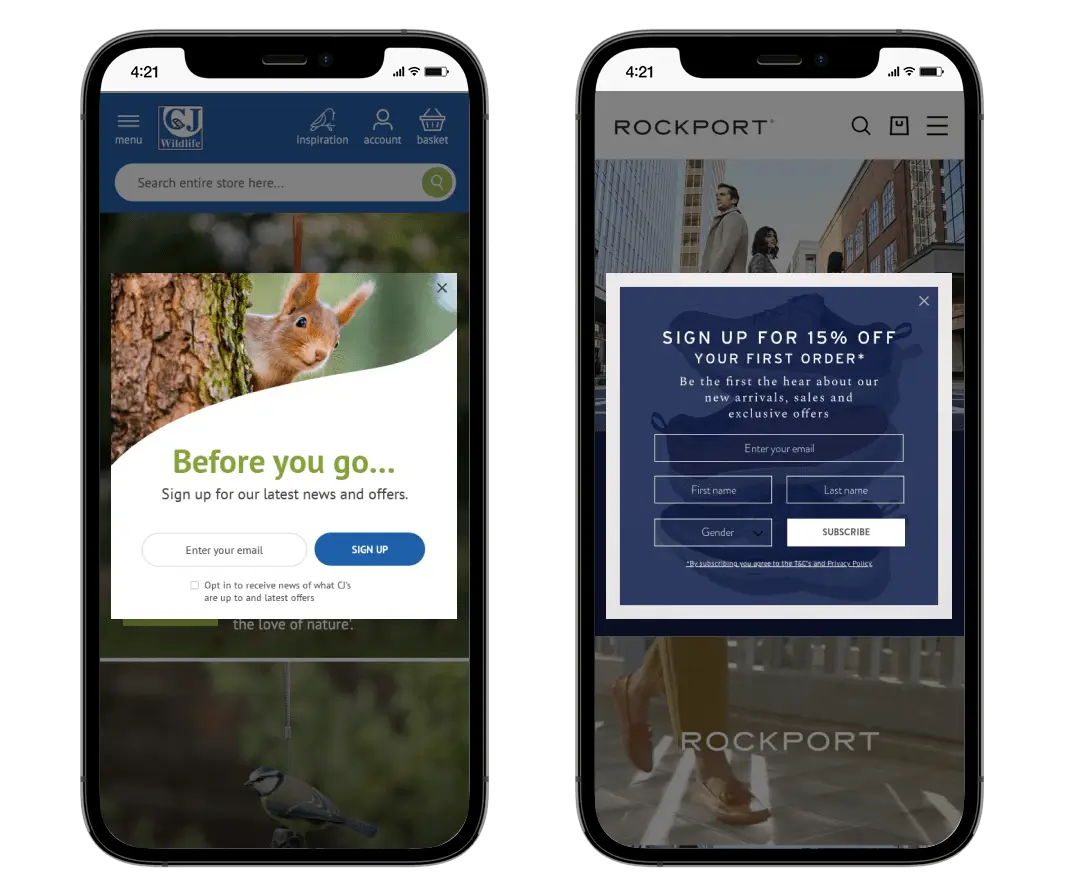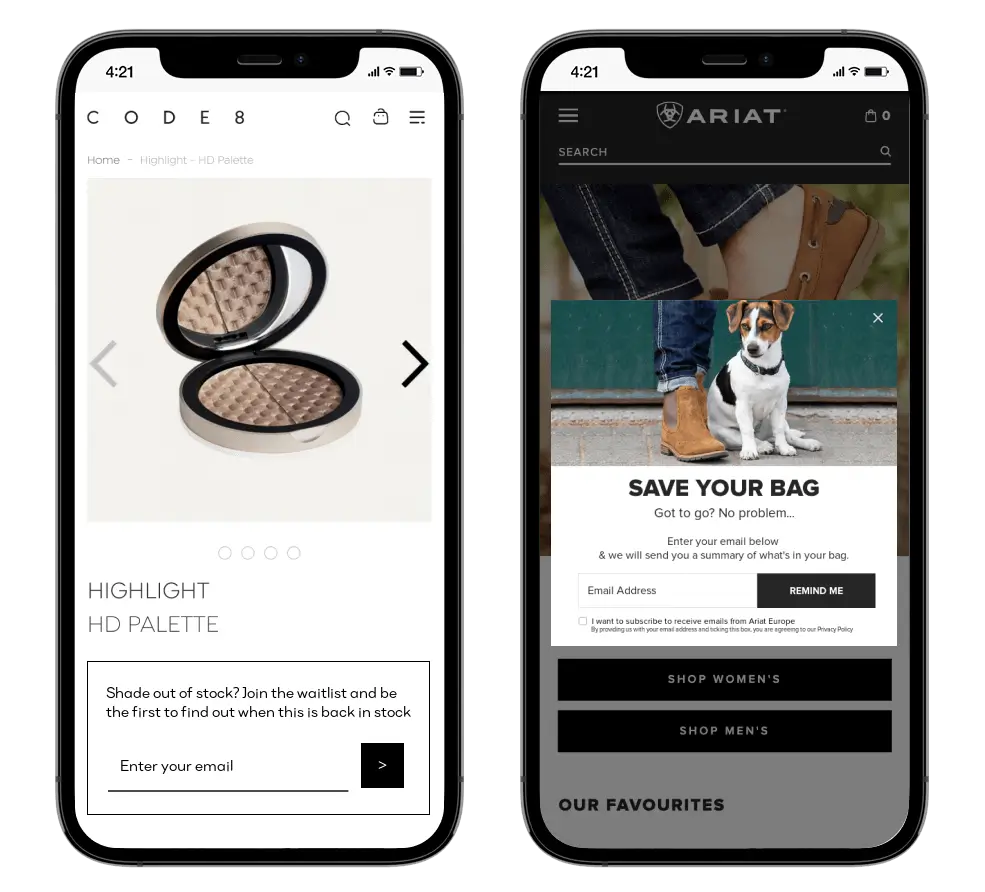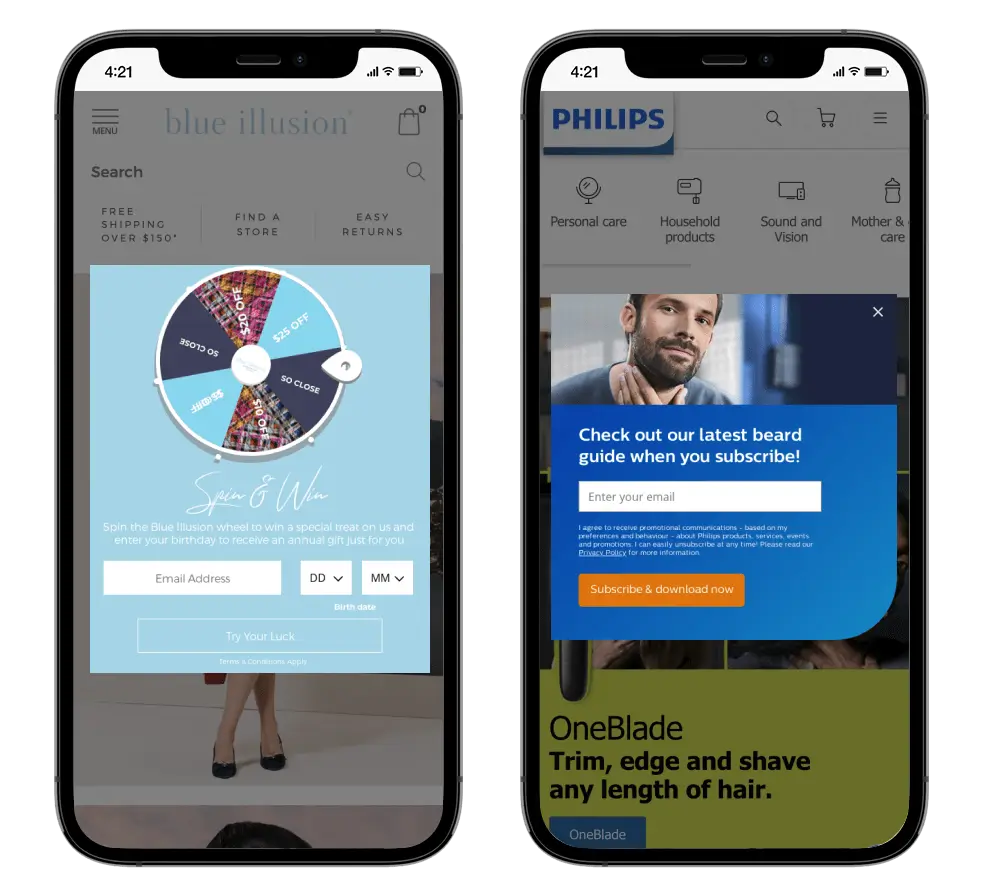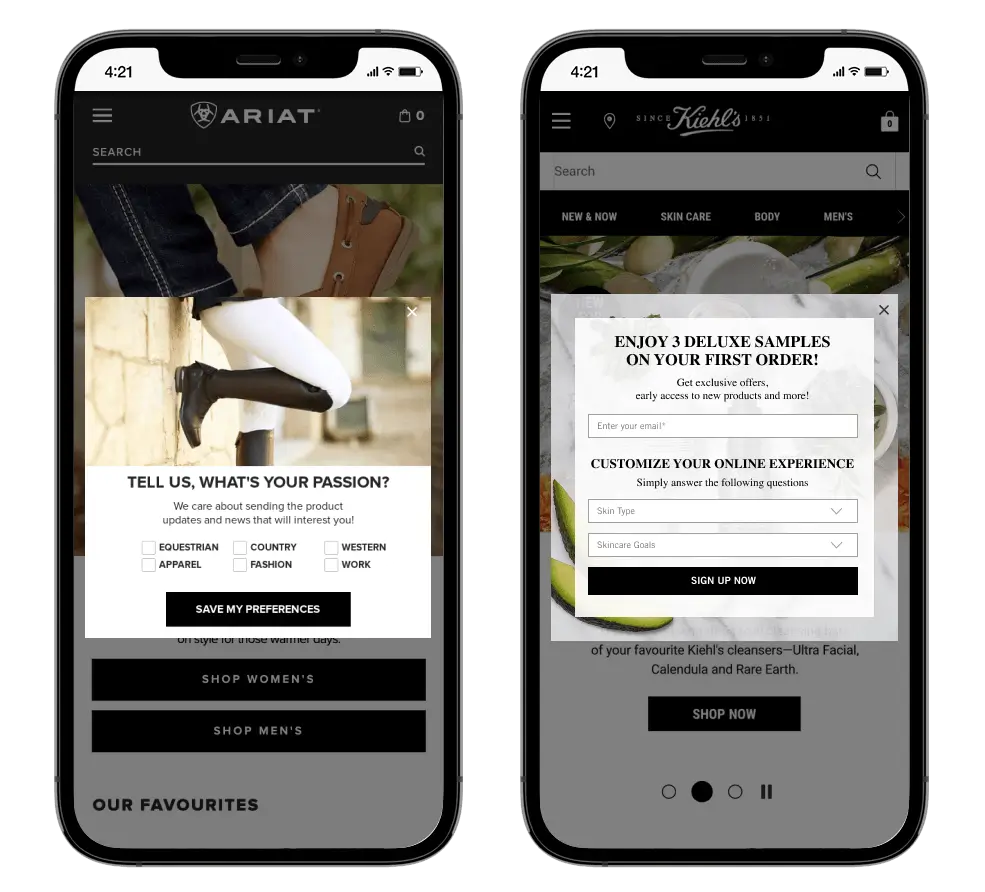 How Yieldify measures lead generation success
You've set up your layered opt-in forms. You're capturing new leads. But how can you be sure your new lead gen strategy is working?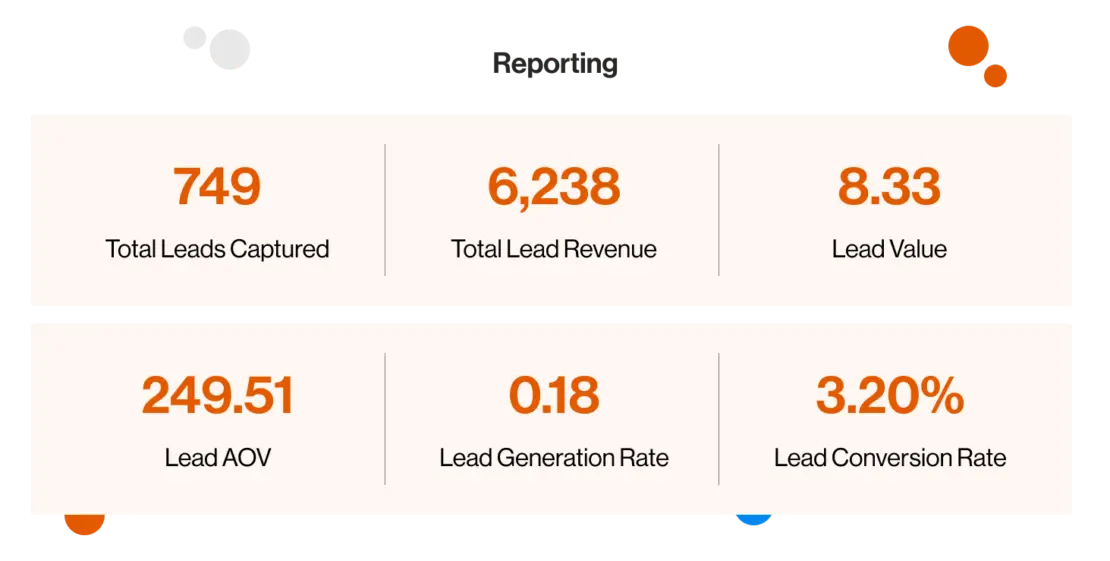 Most Yieldify clients focus on two core metrics: the total number of leads captured and lead conversion rate. But you can track up to six different metrics to analyze performance:
Total leads captured
Lead conversion rate: the percentage of customers who purchased/converted after signing up
Total lead revenue: the total revenue generated from all leads
Lead generation rate: the percentage of customers who signed up after seeing any experience
Incremental lead revenue: all revenue generated from customers who signed up from the second lead form onwards vs revenue generated from on-entry sign up forms
Lead value: the average of how much each lead is worth in revenue
Your account manager will send you detailed performance reports with the metrics you want to focus on at a cadence that suits you – whether daily, weekly or monthly.
---
Key features of Yieldify online lead generation
Fully managed service
If you don't have the time or expertise to manage a self-service lead generation platform yourself, Yieldify's fully managed service means you can set your lead generation goals and let the Yieldify team handle practically everything for you: that includes strategy, ideation, design, quality assurance, execution, testing, analysis and optimization.
With the Yieldify team, you get to work with:
Also called a Client Services Manager, they're your lead gen strategist, personalization expert and main point of contact. They'll help you ideate, execute, test and analyze your online lead generation campaigns.
Yieldify's designers are available around the clock to design custom opt-in forms. If you need lead gen designs to match your brand identity or if you need suggestions on what will work with your website, they've got you covered.
Technical Account Managers (TAM)
Our technical account managers (TAMs) will help you integrate the Yieldify platform with your website, your ESP and the rest of your tech stack, as well as helping you set up advanced lead gen campaigns.
Technical Solutions Engineers (TSE)
If you want to build a custom lead form that requires complex coding, one of Yieldify's technical solutions engineers will complete the development work for you.
Quality Assurance specialists
Whether you use your own platform, Shopify Plus, Magento or BigCommerce, lead gen forms can sit differently. The Yieldify Quality Assurance team will test your opt-in forms for you across device types to make sure they don't compromise your user experience.
The Yieldify team are passionate about quality of service and so are our customers: with a 9.7 G2 rating for quality of support, you won't find our market-leading service anywhere else. 

Custom forms
On-brand designs
Say goodbye to generic lead forms and increase customer engagement with Yieldify's custom forms. With our graphic design team, you can customize your lead forms to include on-brand creative and copy.
Custom form fields, including questionnaires & surveys
To understand your audiences better, build more detailed subscriber profiles and make your remarketing campaigns more personalized, you can tailor Yieldify lead gen forms with custom fields to ask for any demographic data, such as:
name
email address
phone number
birthday
gender
preferred products
clothing sizes
hobbies
or anything else you'd like to store
For example, if you're a beauty brand like Kiehl's, you could ask new subscribers to share their
skin type,
skin sensitivity and
main skin concern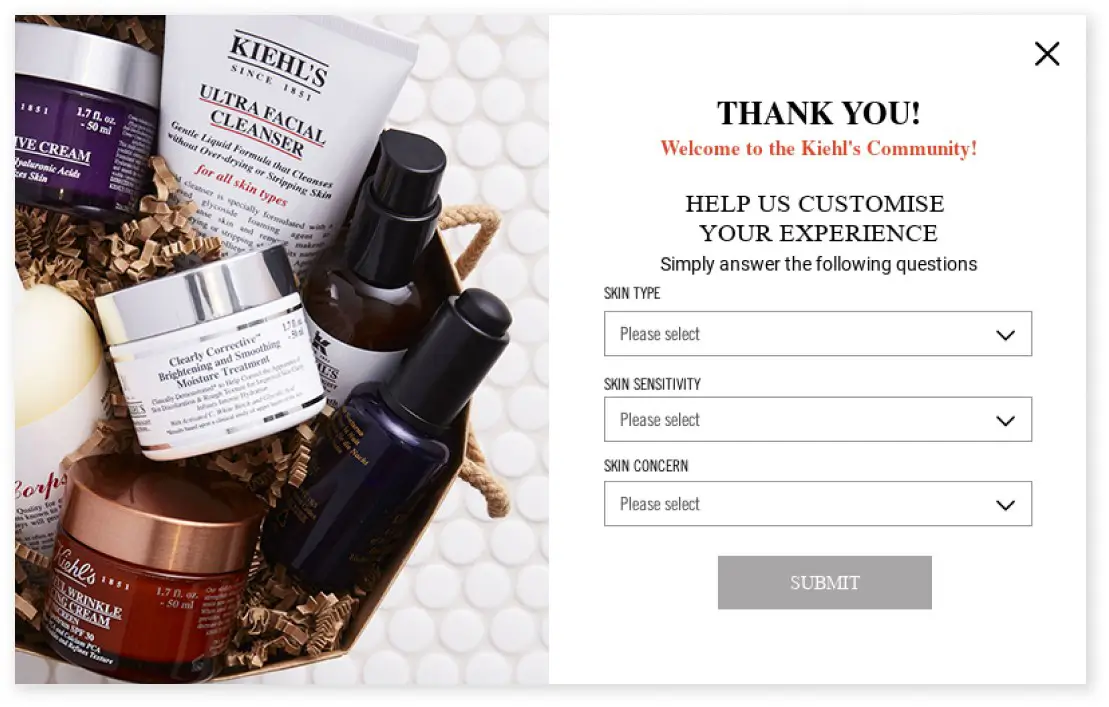 Dynamic & personalized forms
Personalize your lead gen forms by dynamically pulling images from your product pages and embedding them into your email signup forms.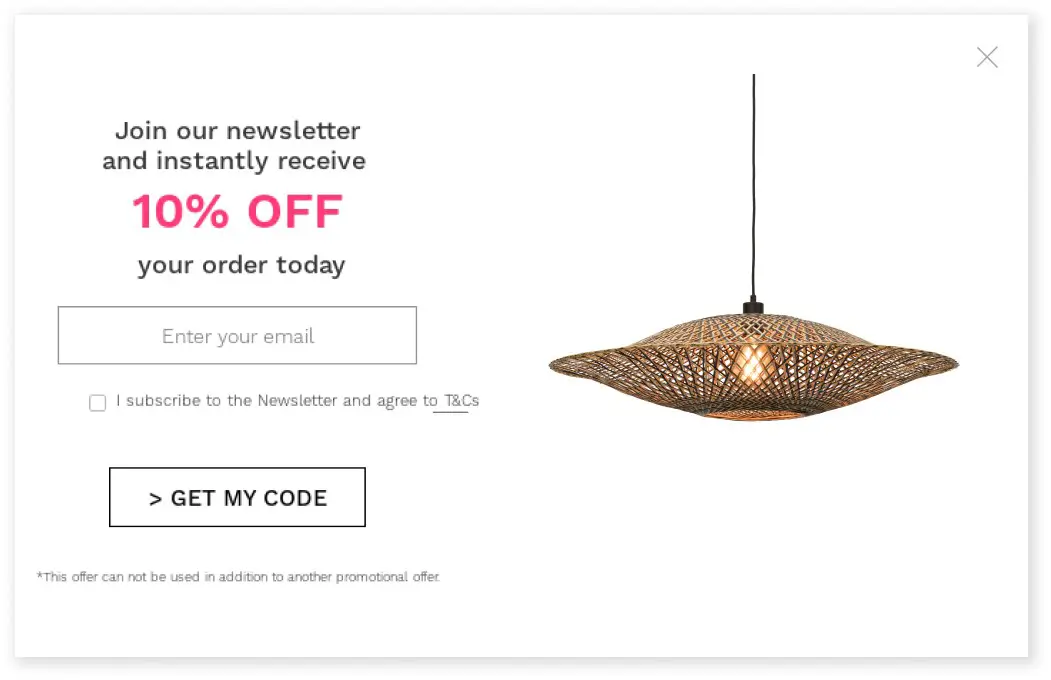 Auto-apply coupon codes
When a visitor submits their email address for a discount code, they typically need to get the code from their inbox. With Yieldify, you can reduce checkout friction and increase conversions by auto-applying the code from the form to a customer's basket as soon as they submit their email or SMS details.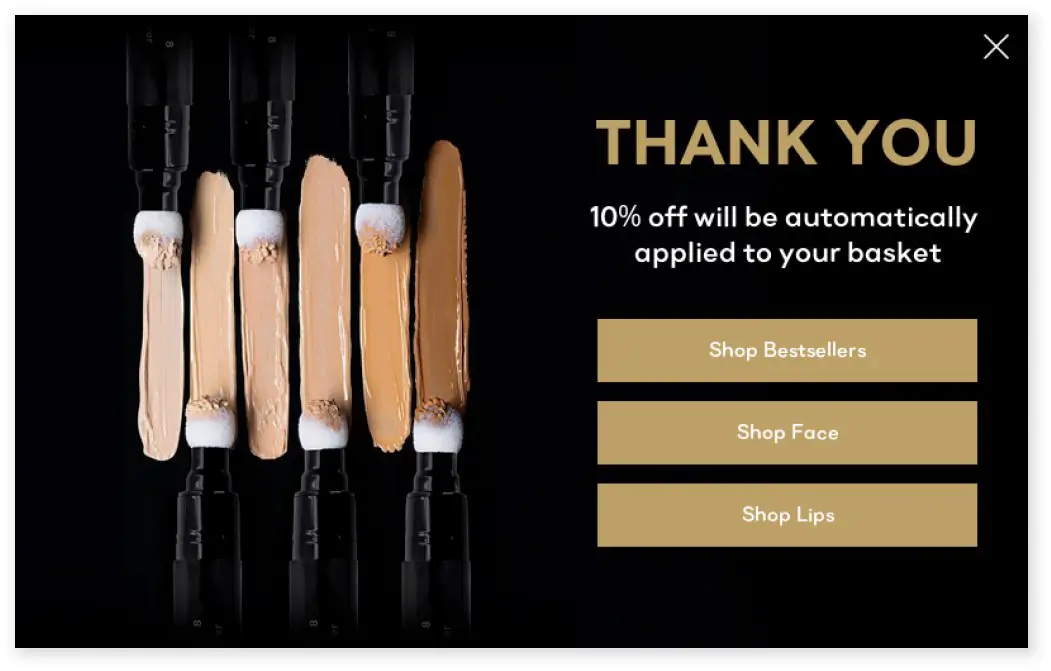 Audience segmentation
If you've ever wanted to show your lead forms to specific types of visitor but not others, many tools lack the audience segmentation settings, targeting rules and triggering rules to let you.
With Yieldify, you can set a variety of pre-built and custom targeting rules to show different audience segments different lead forms.
And don't worry about Safari's 7-day limit on third-party cookie storage. With Yieldify's GDPR compliant server-side cookies, you can track your website visitors for 365 days from their first session.
Segment new visitors vs returning visitors
With Yieldify you can segment your lead gen messaging for new visitors and returning visitors. You can even segment returning visitors by their session number too.
For example, Kerastase
asked new users to "Sign up to receive 10% off"
reminded returning users' previous visits that "Your exclusive discount awaits – sign up to receive 10% off your first purchase"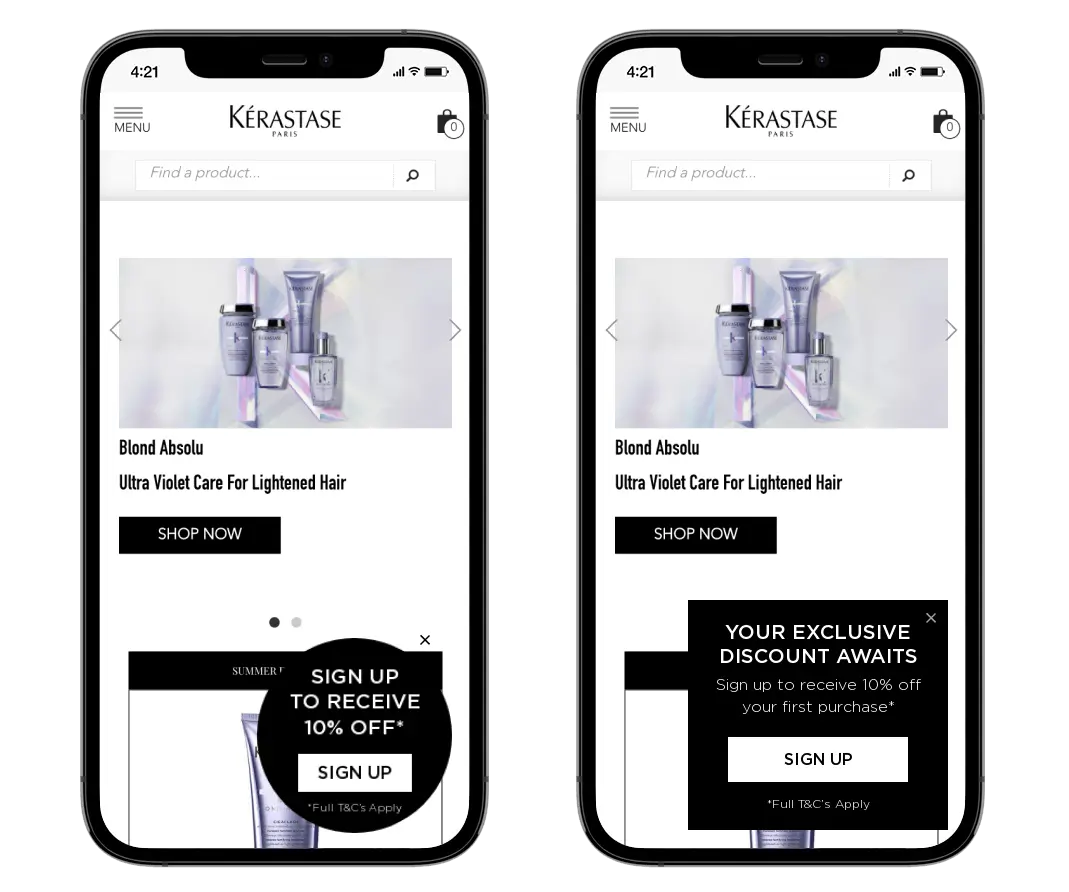 | | |
| --- | --- |
| Lead capture for new visitors | Lead capture for returning visitors |
Segment visitors by referral source e.g. Google Shopping, Instagram or Facebook
With Yieldify you can run different sign-up forms by segmenting your visitors arriving on your site from specific websites e.g. from:
one of your Facebook ads
a Google shopping results page
one of your Instagram ads
For example, Petal & Pup personalized lead capture messaging to respond to visitors from Facebook.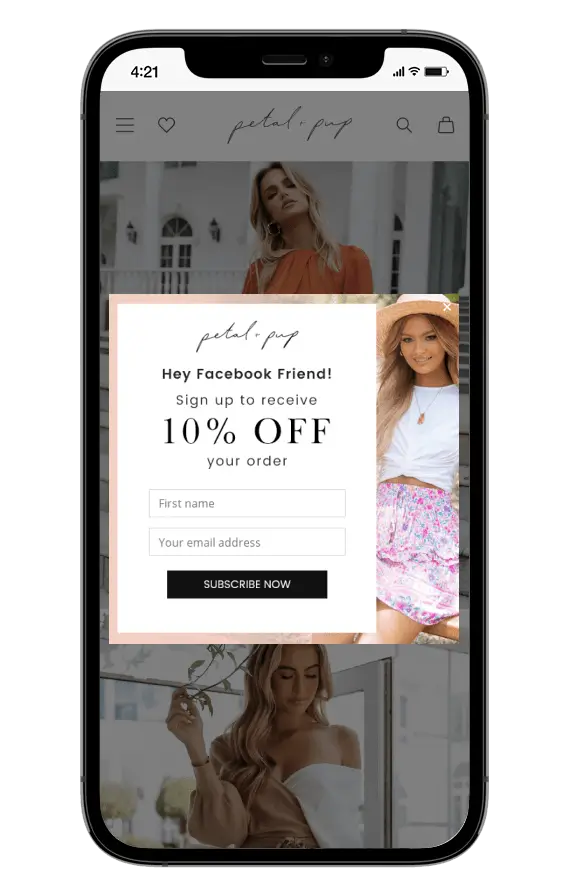 You can read more about Petal & Pup's lead gen and personalization strategy in their success story.
A/B testing and A/B/n testing
A/B testing is a must-have for any lead capture tool. If you don't test which of your lead forms perform best, you won't optimize your forms and you'll miss out on opt-ins.
Many ecommerce marketers don't have the time or expertise to run a testing strategy in-house. If you want to improve your B2C lead generation strategy without managing the tests yourself, Yieldify's fully managed service means you can hand over the entire A/B testing process to your account manager to run for you.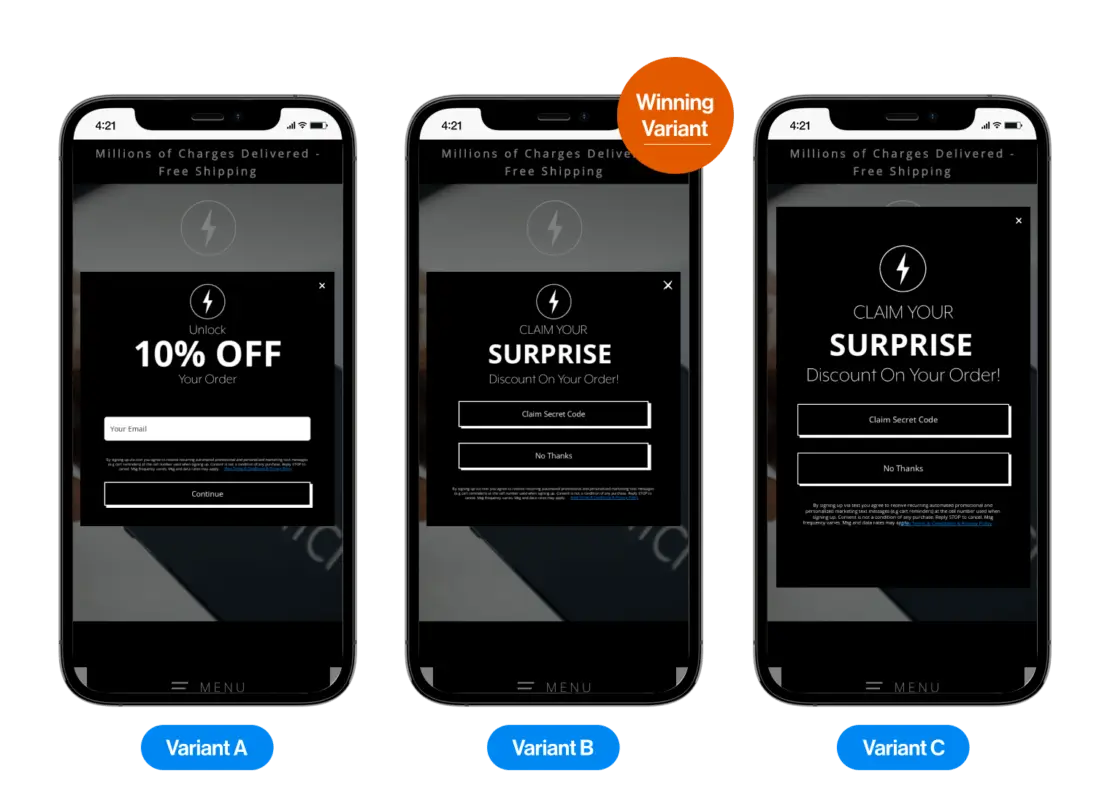 With Yieldify A/B/n testing, you can test up to five different lead gen form variants against each other at the same time. That way you could A/B/n test any of the following:
Copy
Design
Placement
Audience segmentation
Incentive
Integrations
Al good online lead generation tools should make your other tools work harder too. You can integrate Yieldify with almost any provider in your tech stack. Let's look at the most important for lead gen:
Email Service Providers (ESPs)
You can integrate Yieldify with all major email service providers (ESPs), including
Klaviyo (see more on this below)
Salesforce Marketing Cloud
Bluecore
Drip
Mailchimp
Ometria
and many more – see the full list of Yieldify's ESP integrations here
Advanced Klaviyo integration
If you're already a Klaviyo user, Yieldify offers an advanced integration with the Klaviyo platform. Using the advanced integration, you can track any subscriber behavior on your site and send it to your Klaviyo profiles. That includes a subscriber:
adding items to their cart
viewing their cart
starting checkout
abandoning checkout
exiting a page
or any custom behavior important to your remarketing segmentation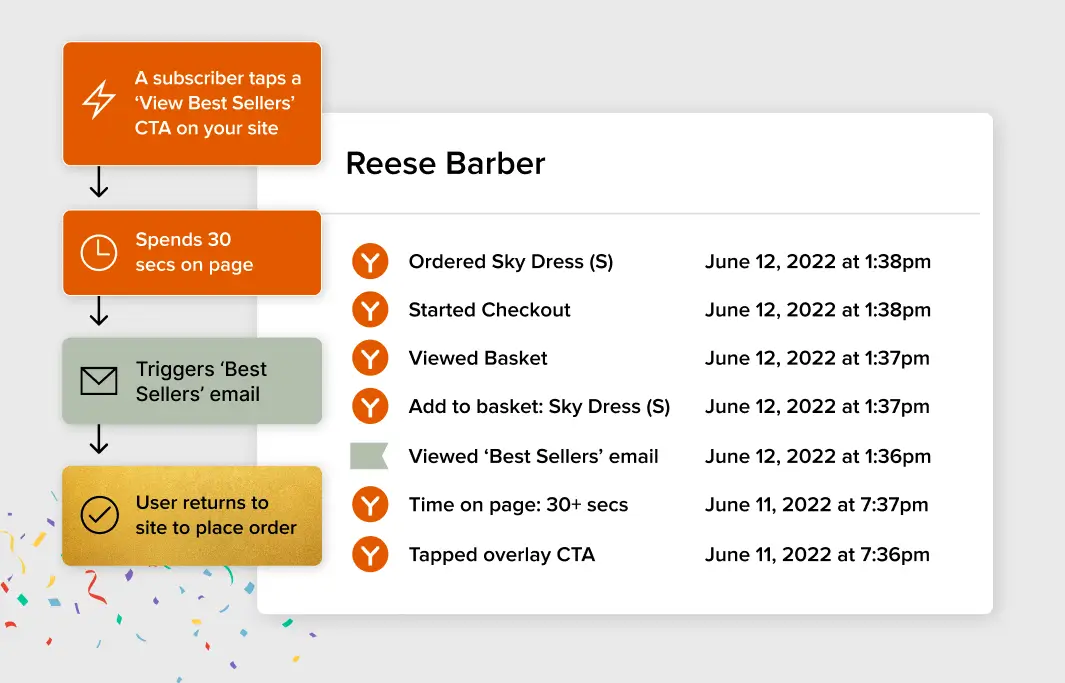 Yieldify's advanced Klaviyo integration helped Busbud's Chief Marketing Officer, Richard Cohene, increase revenues from email marketing by 46%.
And don't worry about your level of technical expertise – Yieldify's team of technical account managers will handle the integration for you.
What clients say about working with Yieldify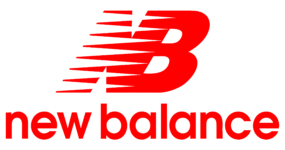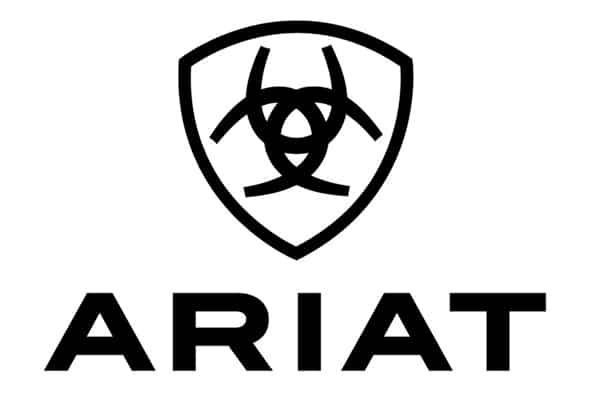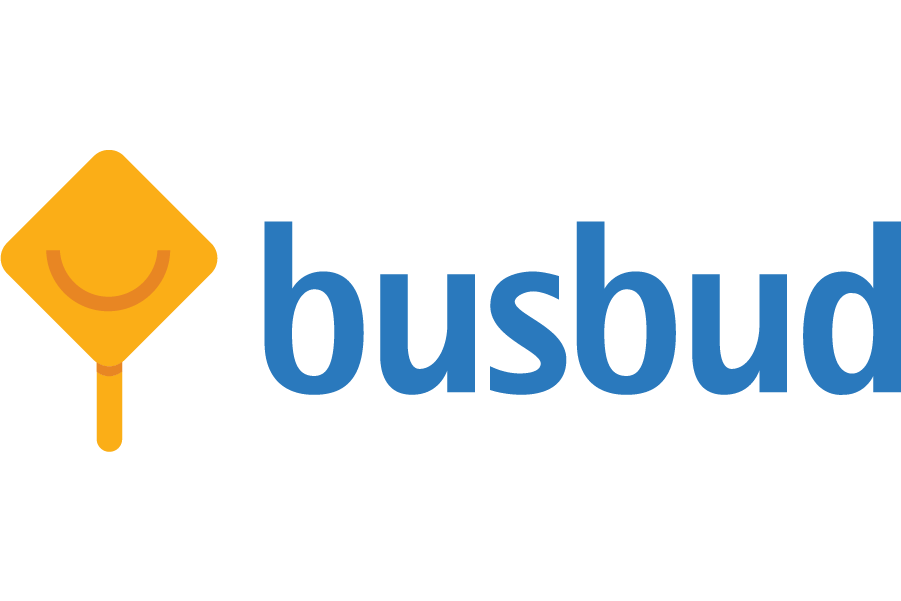 Leading CBD company increased email database by 39%
"Yieldify is extremely data-driven and their recommended approaches clearly perform – increasing opt-in rates, revenue per lead, conversion rates and AOV. If I had to do it again, I would have onboarded them years sooner."
Want to find out more about Yieldify?
If you'd like a preview of how you can increase conversions on your website with Yieldify's fully-managed, all-in-one personalization platform, feel free to schedule a discovery call here. One of our advisors will be delighted to share more.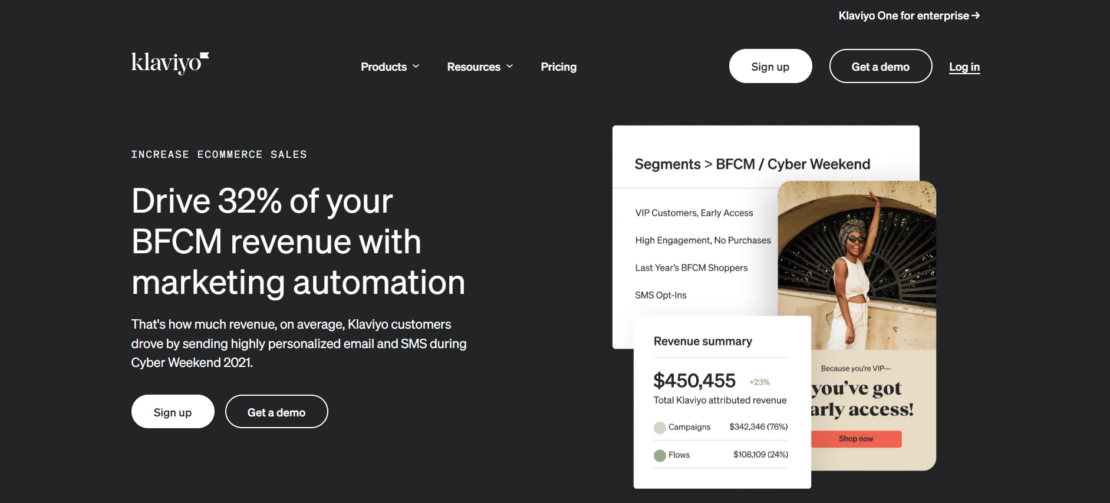 Klaviyo is a self-service growth marketing platform that helps customers deliver more personalized experiences across owned marketing channels including email, SMS, web and in-app notifications. Brands typically use Klaviyo for their advanced email marketing capabilities rather than lead generation, but they do offer useful tools for email and SMS capture including targeting and triggering rules.
With Klaviyo, customers get access to a library of templated, easily customizable signup forms, A/B testing and a user-friendly analytics dashboard. While Klaviyo is a self-service tool, there is a help center and plenty of video tutorials and written guides to educate customers on the platform.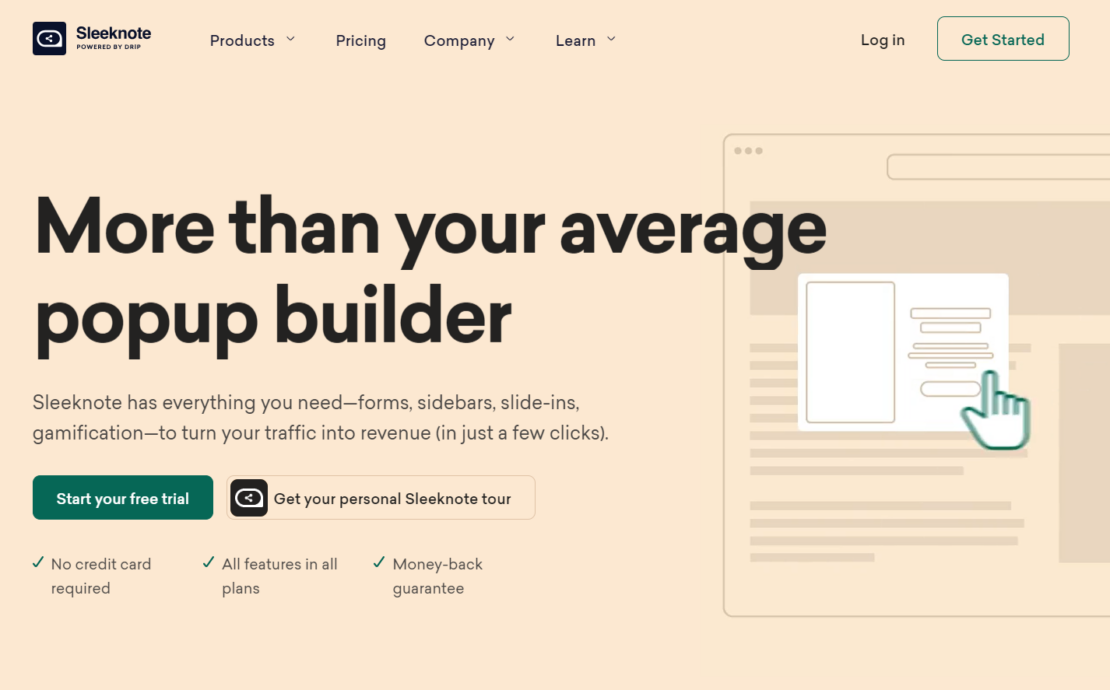 Made by marketers, for marketers, Sleeknote positions itself as more than your average pop-up builder. Sleeknote is a self-service platform that drives more leads for businesses with highly targeted pop-ups designed with user experiences in mind.
Unlike outdated and intrusive lead generation forms that aim to acquire sign-ups on website entry, Sleeknote drives users to subscriber lists with subtle and engaging techniques – such as gamification, sidebars, exit intent overlays, product giveaways and gated content. With over 1200 integrations, A/B testing and lots of pre designed templates, Sleeknote is a useful lead generation tool for scaling businesses.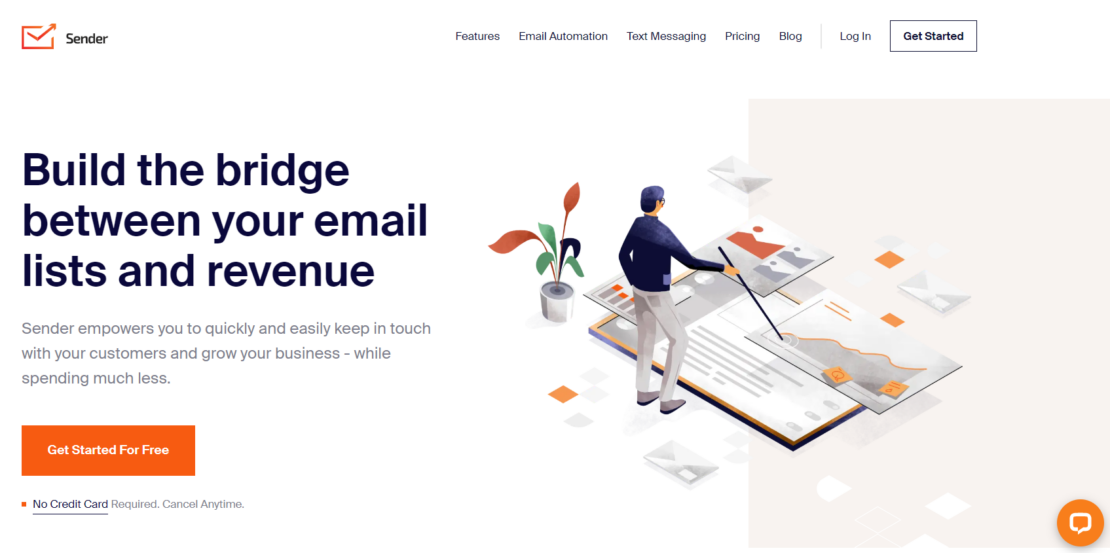 Sender is an affordable and user-friendly email and SMS marketing tool for ecommerce businesses and bloggers. As with most lead gen tools, Sender customers have access to an extensive library of pop-ups and forms to drive sign ups, and the option to create your own from scratch with no coding required.
Customers on the free, standard and professional packages are completely self-service. As well as their website help center, customers can get to grips with the platform by watching training videos on their YouTube channel. For larger businesses requiring full account management, Sender's Enterprise package gives customers access to a dedicated customer success manager.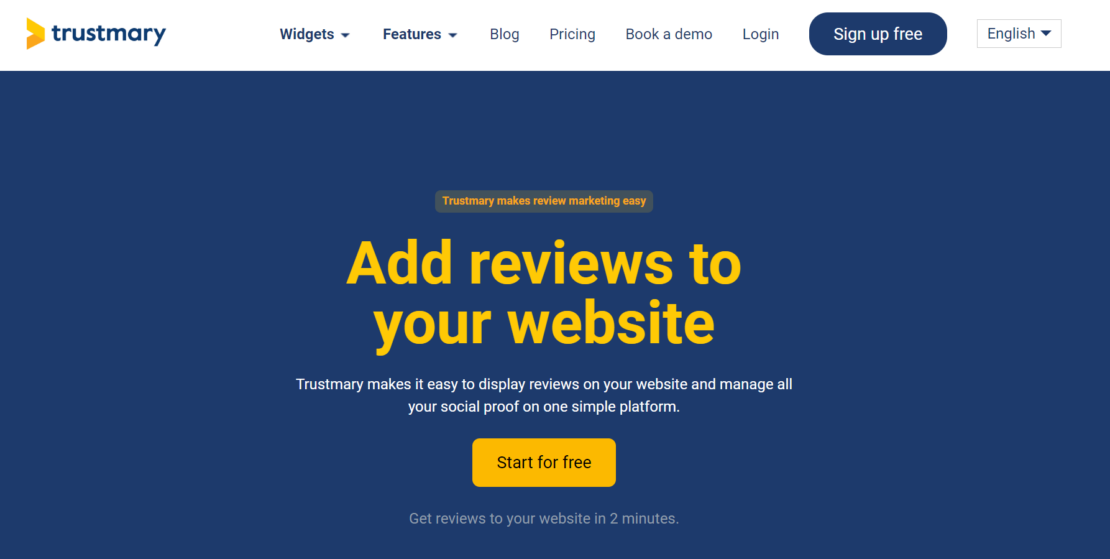 Trustmary leverages the power of social proof and customer testimonials to improve online lead generation. By consolidating all reviews and testimonials into a single platform, Trustmary customers can seamlessly embed both written and video reviews from customers into their email and SMS opt-in forms.
The Trustmary library of lead generation forms have already been tested and optimized on other websites. Customers can set triggering rules based on page URLs, acquisition source and UTM tags, and A/B test different reviews for maximum impact.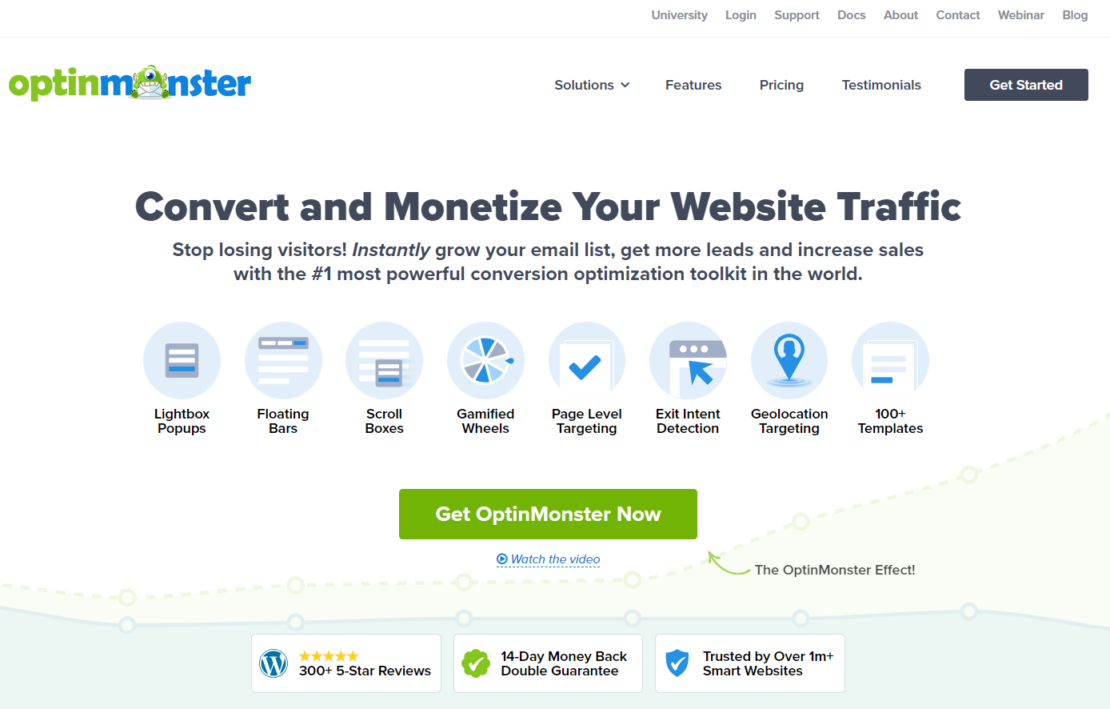 OptinMonster is a leading self-service lead generation and CRO tool which helps companies grow their email and SMS lists and increase conversions. There are more than 400 opt-in form templates available in the OptinMonster platform, and a drag-and-drop builder for customers to create sign up forms from scratch – no code required.
Every OptinMonster customer gets enrolled into OptinMonster University, which provides access to online courses, webinars, downloadable cheat sheets and more to help businesses owners, marketers and entrepreneurs grow email databases and increase conversions.
Email Lead Generation Tools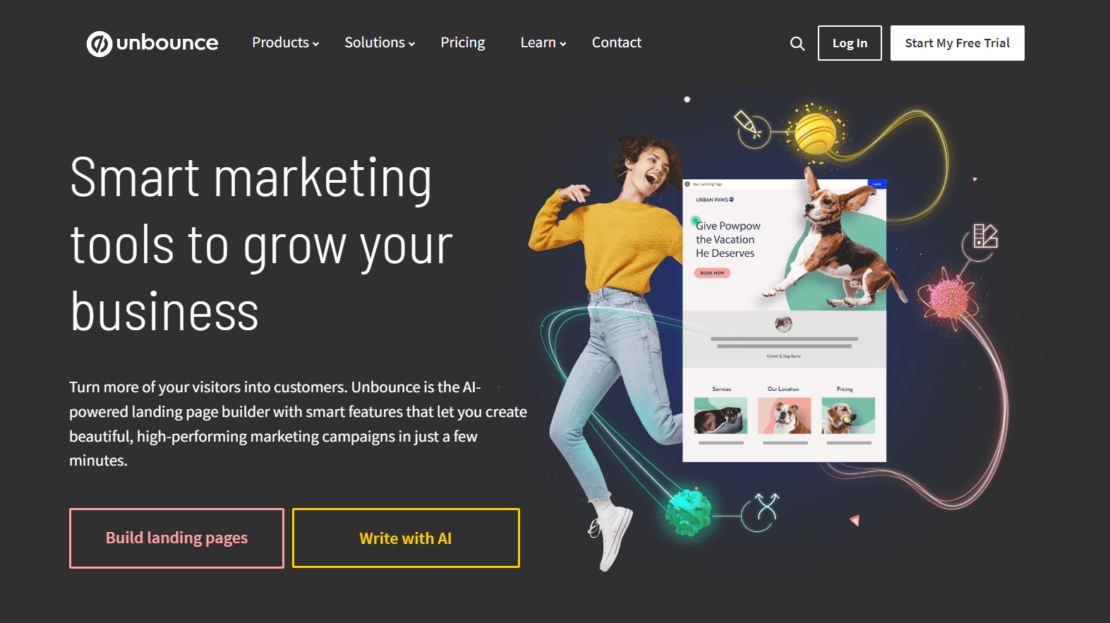 Unbounce uses AI to create engaging landing pages that help businesses turn visitors into new email leads and long-lasting customers. With landing page solutions for PPC campaigns, social media, email marketing and more, Unbounce is a versatile tool.
The Unbounce library is full of fully customizable and testable landing pages templates so customers don't have to build from scratch. Unbounce is a self-service solution but existing customers can receive customer support through live chat by logging in to the platform.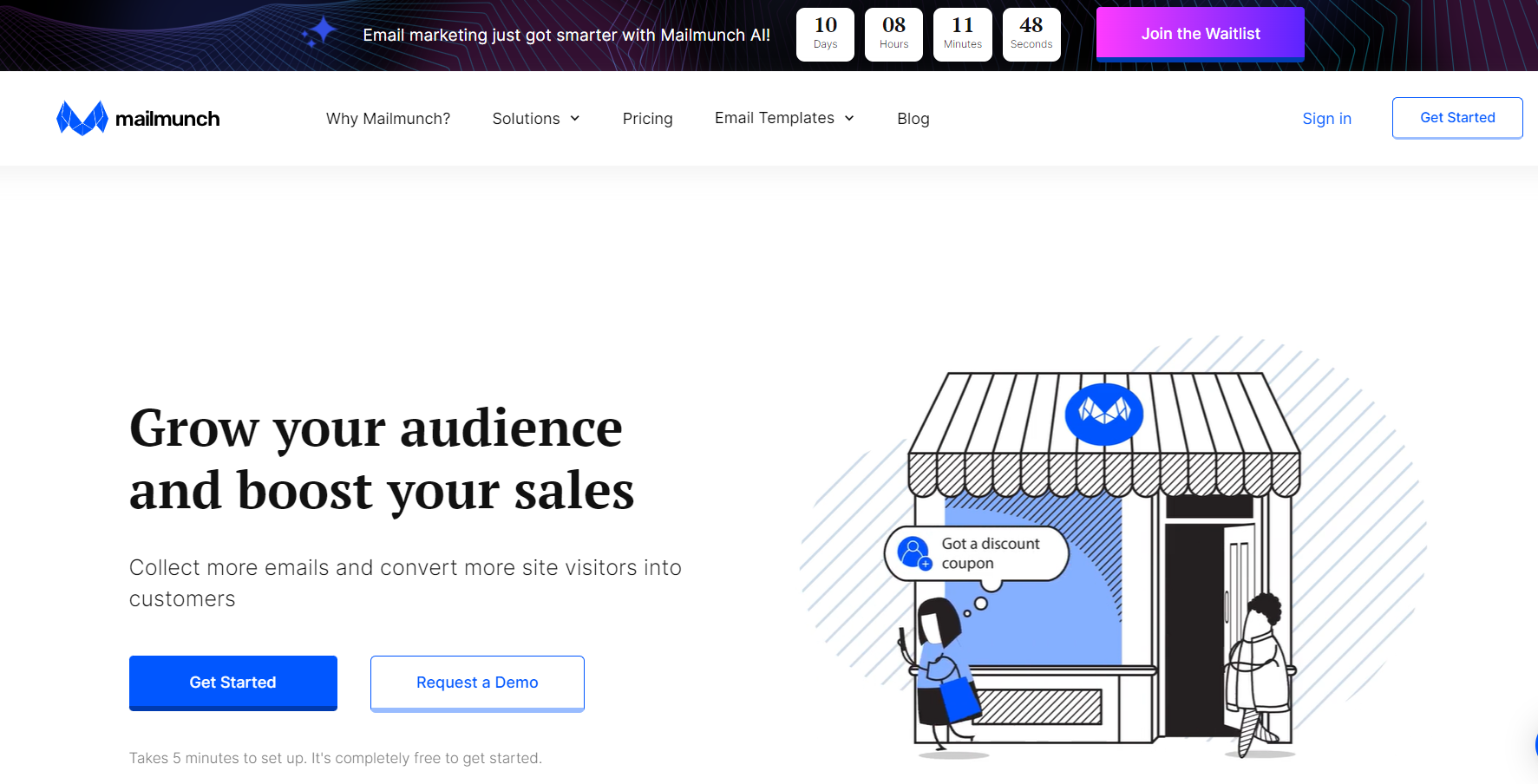 Mailmunch is a lead growth and email marketing service for bloggers, solopreneurs, startups, and enterprises. With hundreds of free opt-in and landing page templates to choose from, an intuitive drag-and-drop builder, and quick-to-launch campaigns, Mailmunch positions itself as a tool suited to all industries and verticals.
Mailmunch customers can create a variety of forms and pop-ups to drive email sign ups, including exit pop-ups, embed forms, fullscreen covers, sidebar widgets as well as scroll box and top-bar experiences.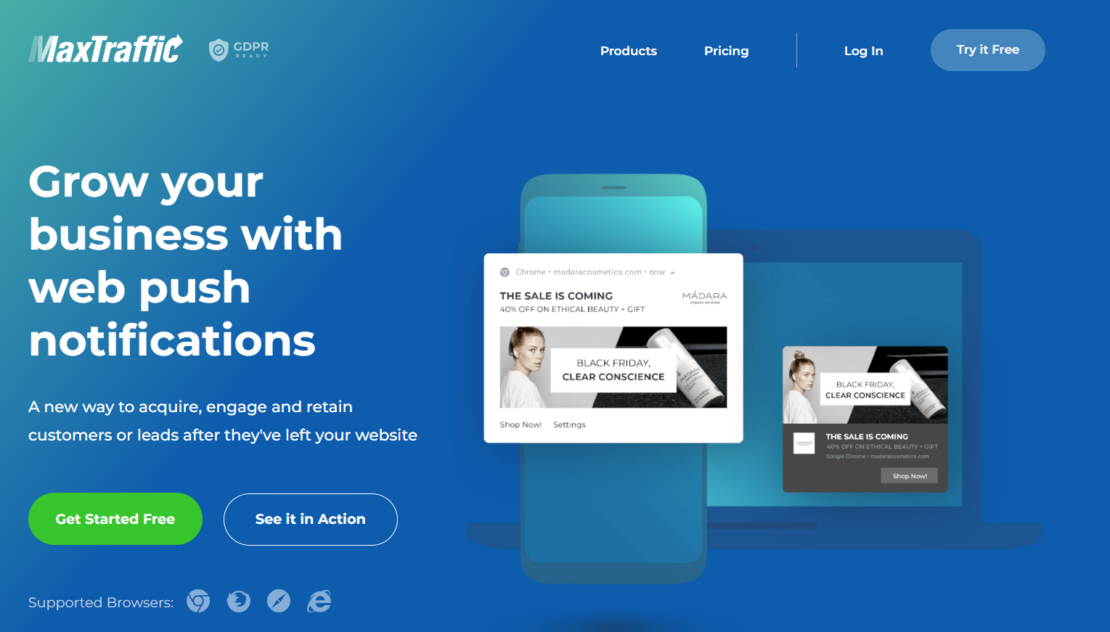 MaxTraffic is an onsite marketing solution that uses overlays, promo bars and web push notifications to grow email lists, increase average order values, drive website engagement and more.
MaxTraffic can be integrated with any email service provider and its features include a drag and drop editor, GEO and URL targeting, A/B testing, scheduling and analytics. A limited version of MaxTraffic is available for free, and prices for the business package start at $49 per month.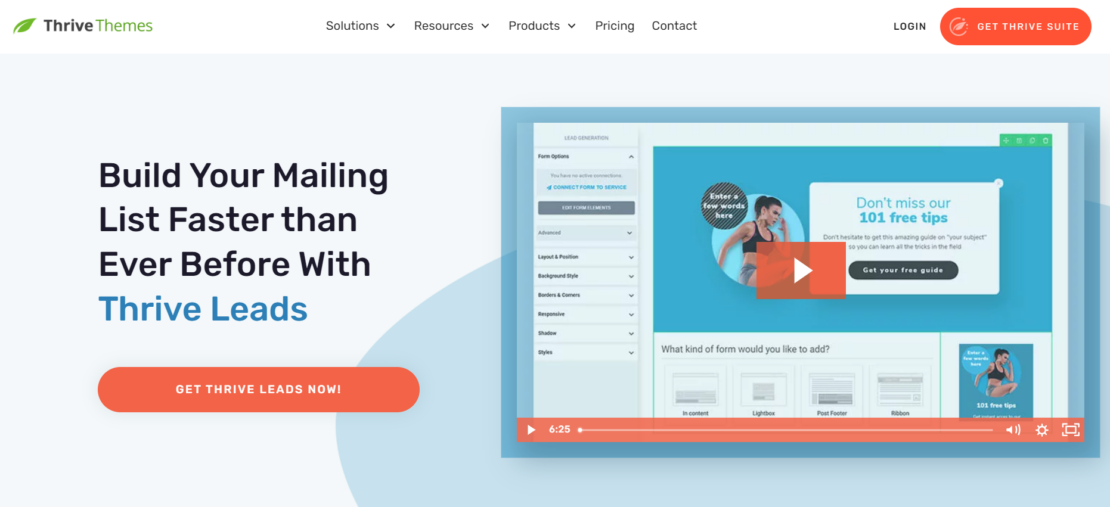 For anyone looking to turn their WordPress website into a fully fledged business, Thrive Leads is a strong tool to consider. Available at an affordable price point for new companies, Thrive Leads customers can access a range of opt-in forms by adding a Javascript snippet to their site.
In addition to opt-in forms, Thrive Leads has a library of 290+ landing page templates to help customers drive more leads. With an extensive knowledge base, training and webinars covering their drag and drop editor, A/B testing and analytics, Thrive Leads has plenty of content to support self-service customers.
SMS Lead Generation Tools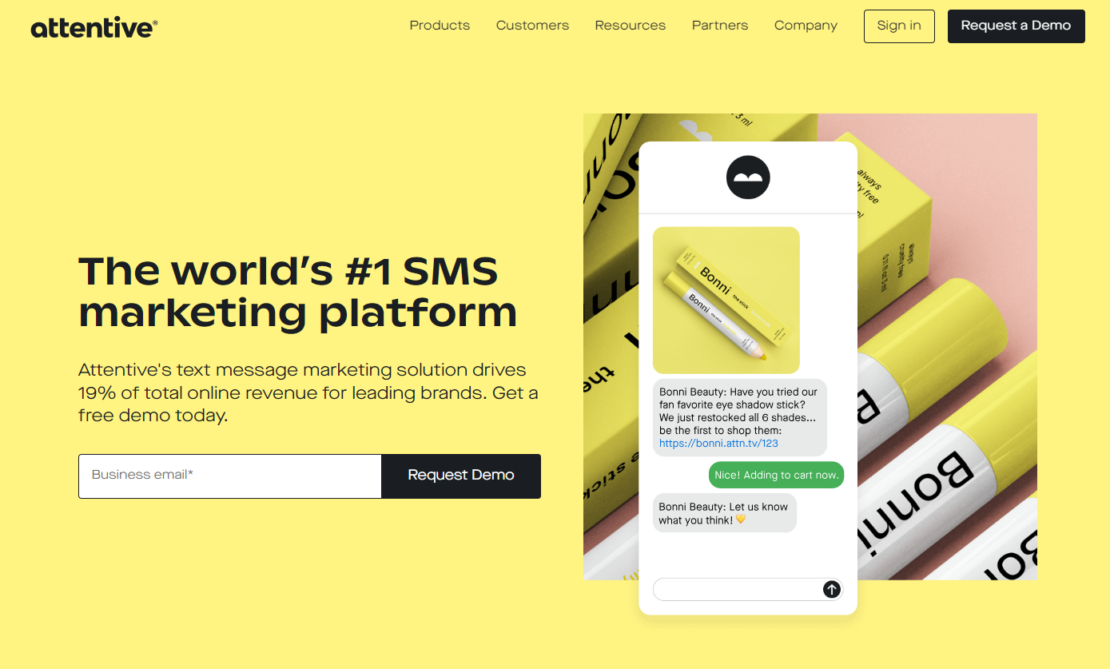 Attentive is a leading SMS marketing solution that empowers brands to build strong customer relationships with personalized text messaging. To drive more SMS subscribers for brands, Attentive can build opt-in forms for mobile, desktop, at checkout, on social media, email and even in-person.
Attentive is a fully managed platform mainly serving US-based clients, providing support in strategy, design and engineering. For businesses looking to increase the size of their SMS database and remarket to subscribers with engaging, data-driven messaging, Attentive is a robust tool.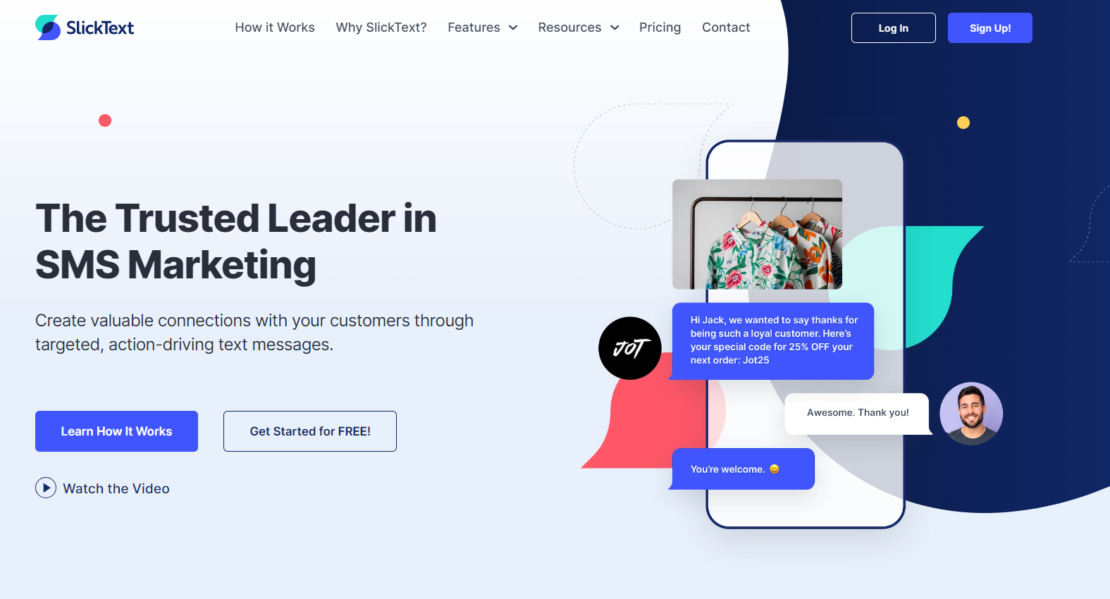 Another trusted leader in SMS marketing, SlickText helps create valuable connections with customers through targeted, action-driven text messages. By adding just one piece of code to their site, SlickText customers can grow their SMS database with website pop-ups, landing pages, social media opt-in links and more.
SlickText pop-up templates can be easily customized to align with your brand and acquire specific customer information, while targeting rules drive more leads by presenting forms to customers at exactly the right time.
Which lead generation platform should I choose?
I hope this blog narrows your search for a lead generation tool that helps you hit your new subscriber goals and increase revenue from email and SMS remarketing.
If you're in the market for a plug-and-play solution to drive more email sign-ups, tools like OptinMonster or Sender are a great option. But if you're looking for a platform with more sophisticated features, Yieldify's all-in-one personalization platform is likely to be the ideal solution for your business.
If you'd like a preview of how you can increase lead capture on your website with Yieldify's personalization platform, schedule a discovery call now. One of our advisors will be delighted to share more.
B2C Lead Generation Tool FAQs
How do you generate leads in B2C?
Most B2C companies use their ESP provider's opt-in forms and pop-ups as a starting point for lead capture. But these forms aren't sophisticated enough to meet new subscriber targets, so many brands turn to a B2C lead gen tool to drive more customers into their sales funnel. 

Every B2C lead gen tool is different, but a good one will help you to: 

– Increase new subscribers 
– Enrich email remarketing flows
– Gather data on your audience

Picking the right tool for your business depends entirely on your budget, expertise and goals. 

What is a B2C lead generation tool?

B2C lead generation tools help ecommerce brands drive more email and SMS subscribers into their databases – primarily using on-site signup forms. From audience segmentation to A/B testing and customizable forms, every B2C lead generation tool offers its own range of features to increase customer engagement and signups. 

How do you generate leads in B2C? 

Most B2C lead generation tools use a wide range of opt-in forms to bring more subscribers into databases, including: 

– Newsletter sign-ups 
– Discount incentive overlays
– Floating buttons
– Gamification 
– Gated content 
– Questionnaires
---