BLOG
10 Leading Website Personalization Tools and Software in 2023 (Pros & Cons)
Published: Jan 16, 2023
Whether they're established or emerging brands, ecommerce companies typically face three major challenges:
They aren't generating enough email & SMS leads
Consumers are browsing but they exit without submitting their contact details. Either the ecommerce team haven't managed to set up lead capture forms or users aren't responding to them.
Their conversion rates aren't high enough
The ecommerce team is seeing good traffic levels. But they're struggling to turn session numbers into orders.
Their average order value (AOV) is too low
The website is converting visitors into customers. But the team needs to increase basket value to hit revenue targets.
The best ecommerce personalization platforms will help you solve these problems. They'll help you grow your email & SMS database. They'll help you boost conversion rates. And they'll help you increase your average order values.
Before analyzing 10 of the best website personalization tools and providers on the market, it's helpful to define exactly what we mean by website personalization.
How to Choose the Right Website Personalization Tool
Website personalization tools come in many flavors – which is why it can be so difficult to select the right one for your site.
In a nutshell, a good website personalization tool will allow you to optimize your onsite experience in different ways for different audience segments. That way you can better engage your key customer groups with experiences personalized to their onsite preferences and behaviors.
Content management systems (CMSs), ecommerce CRM software (CRM tools), and ecommerce marketing automation software offer some basic forms of personalization. But if you want to understand your core audiences better and offer more nuanced website personalization, you'll need to use a specialist personalization tool.

But before you narrow your go searching for the best ecommerce personalization tools, you need to ask yourself three things:
What are your core goals – do you want to increase conversions, email open rates, AOVs?
What do you want your brand to achieve with personalization?
Do you have the bandwidth to manage a personalization platform yourselves or do you need account management and technical support?
After you've defined your criteria, now's the time to look at the tools that fit your needs. To help you decide on the best ecommerce personalization software for your team, I've put together an in-depth, comprehensive post that compares each product's features.
Disclaimer: Yieldify is our product. We've done our best to present the information fairly because we want to help you make an educated decision but we're especially proud of what we offer. We've seen it transform conversion rates, lead generation and revenue for so many brands – large and small – all over the world. You may have seen we use the Yieldify platform and services on our own website too. Learn more here and schedule a call with an advisor.
Our Picks: Top website personalization software for 2023
1. Yieldify
Yieldify is a full-service digital customer experience platform. It helps you deliver personalized experiences to your different customer segments, boost conversions and improve the performance of your digital marketing channels.
Key benefits
Generate more leads
Many web personalization tools limit the results you can get from lead gen. They might display the same form design for every visitor. Their forms might not be mobile-friendly. They might keep disrupting users who've already given you their details.
With Yieldify's multi-layered lead capture, you can personalize your lead gen forms for different kinds of consumers at different stages in their journey, whether they're on mobile, tablet or desktop.
For example, you can set one lead capture form to show for visitors the first page they land on, another form later in their journey if they dismiss the first one, and then pause lead capture for visitors whose details you already have.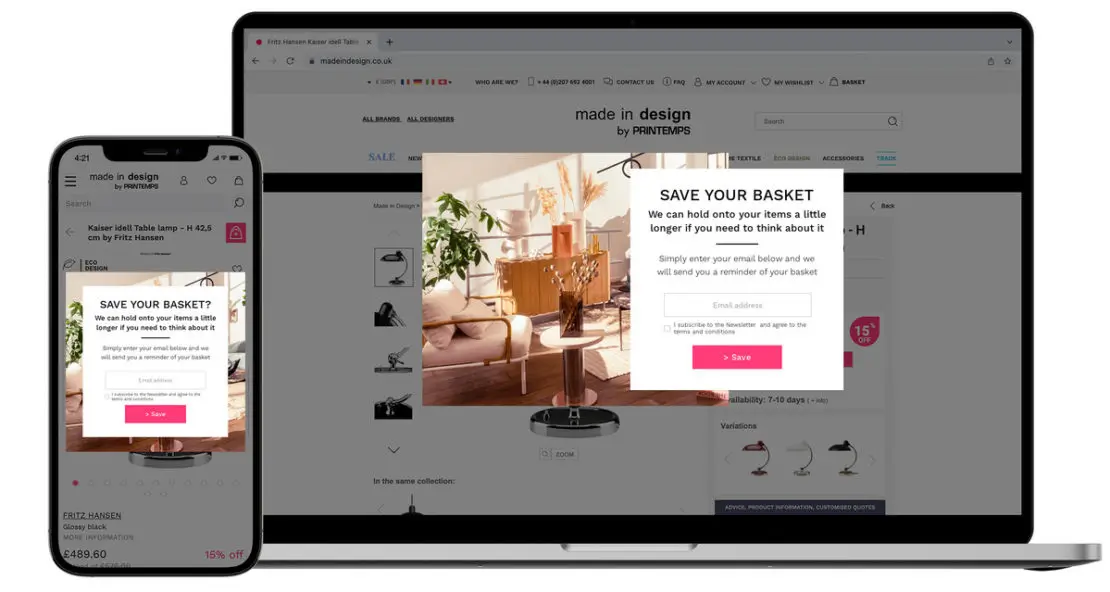 Instead of a lead capture strategy that's blind to your users' behavior, Yieldify's responsive multi-layered lead capture can help you turn more of your traffic into leads.
The takeaway: ecommerce brands see substantial email and SMS database growth with Yieldify's multi-layered lead capture. Food delivery and subscription service, Certified Piedmontese, lifted email leads by 700%. Leading CBD brand, Extract Labs, increased their email database by 39%.
Increase conversion rates
Two of the most common obstacles to conversion are customer indecision and distraction. There are plenty of ways Yieldify can help clear these conversion rate roadblocks.
To help move hesitant visitors from product page to order confirmation page, look no further than Yieldify social proof campaigns – our clients typically see some of the highest uplifts in their conversion rates here. For example, campaigns that highlight popular products or recent purchases by other customers all give users a convincing reason to check out.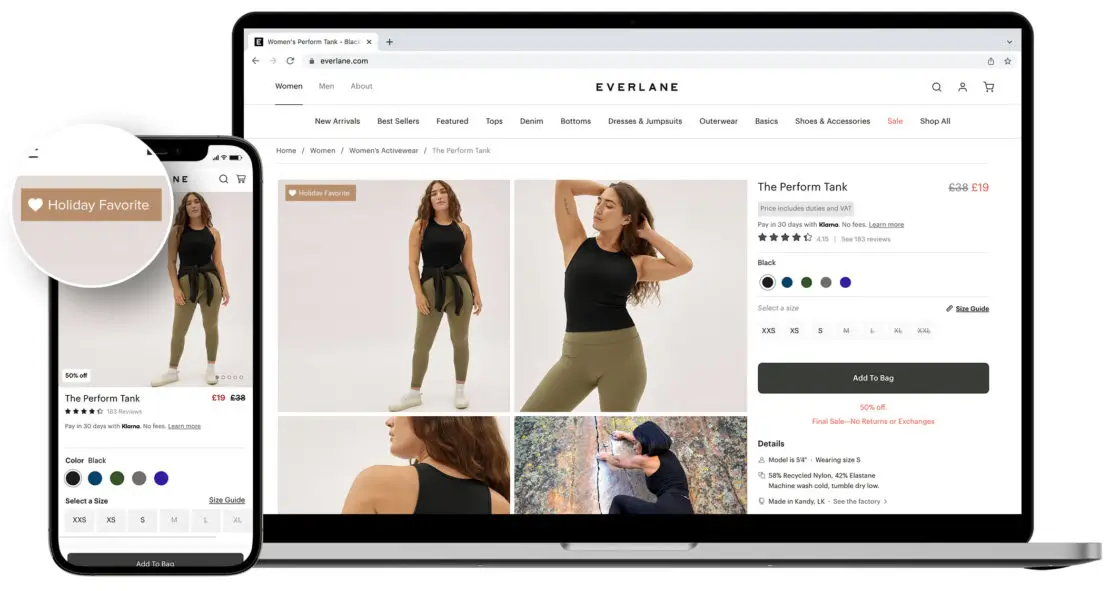 Whether it's Instagram, Slack or a phone call, consumers also leave websites at the smallest distraction. With Yieldify campaigns you can keep your visitors engaged: a selection of countdown timers, progress bars and basket reminders can drive customers to check out more often and more quickly.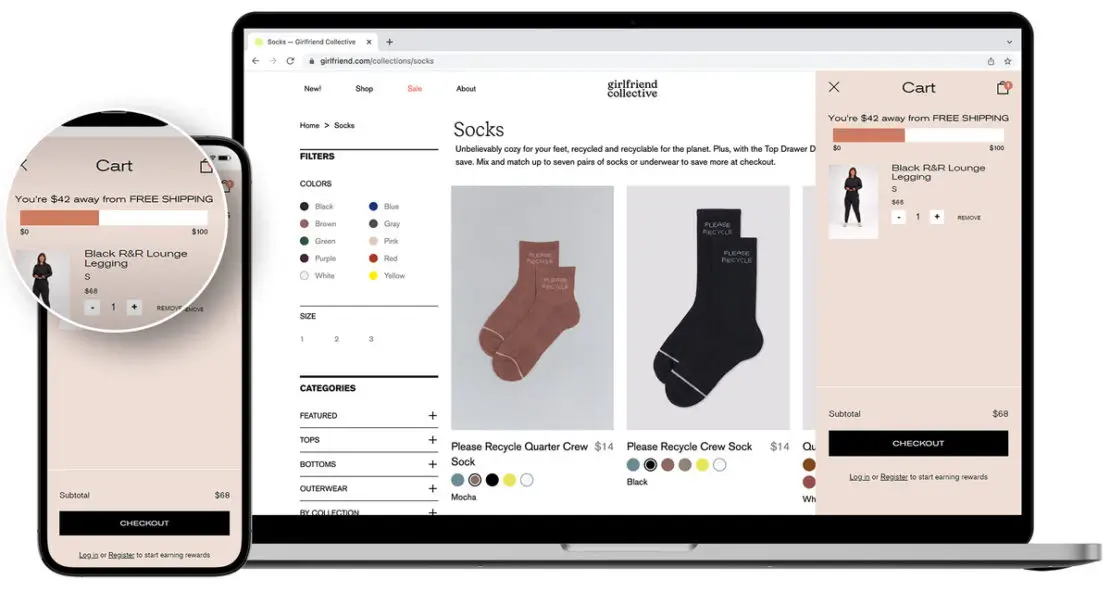 The takeaway: don't just take our word for it. With a combination of Yieldify campaigns, Homair, a European leader in outdoor lodging and hospitality, increased conversion rates by 144%. The Healthy Chef, an emerging international food brand, boosted their CVR by 93%.
Increase your average order value
I've seen how much of a game-changer it can be for ecommerce businesses to increase their average order values. With Yieldify personalization, it's easy to incentivize your customers to add more to cart – whether it's a personalized upsell notification, a progress bar telling customers about the free delivery threshold, or an overlay spotlighting Buy Now Pay Later options.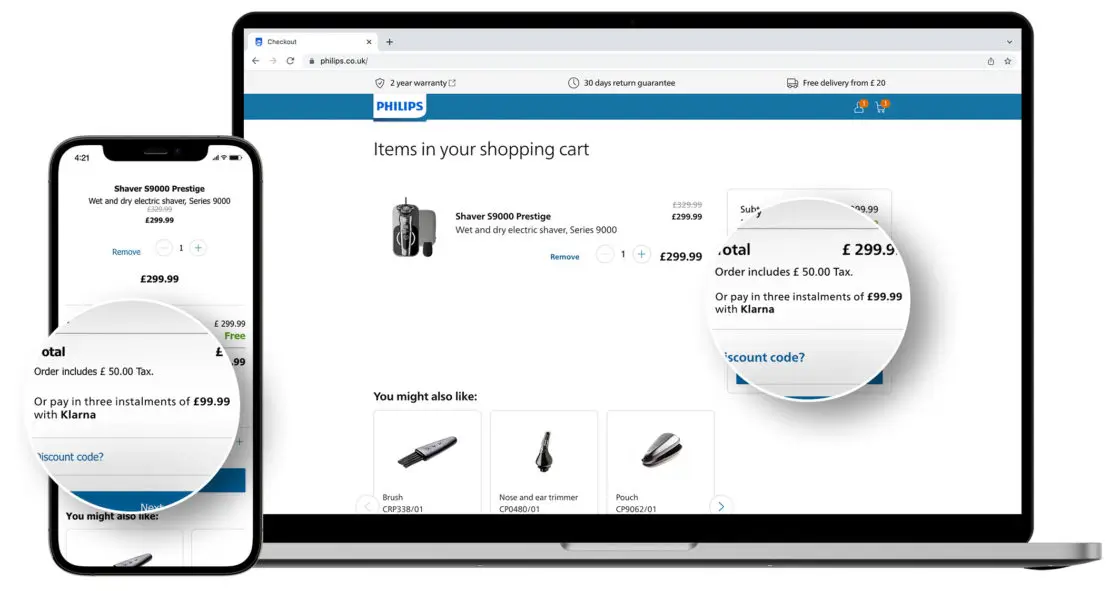 For example, one of our sportswear clients, a globally recognized footwear and apparel brand, increased AOV by 26% with an upsell experience that drove customers to add more to cart at checkout.
The takeaway: you can't improve your conversion rate and ignore AOV. With our help, Kiehl's, the health and beauty brand, lifted AOVs by up to 33%. Similarly, HSTV, the multichannel ecommerce retailer, lifted AOVs by up to 21%.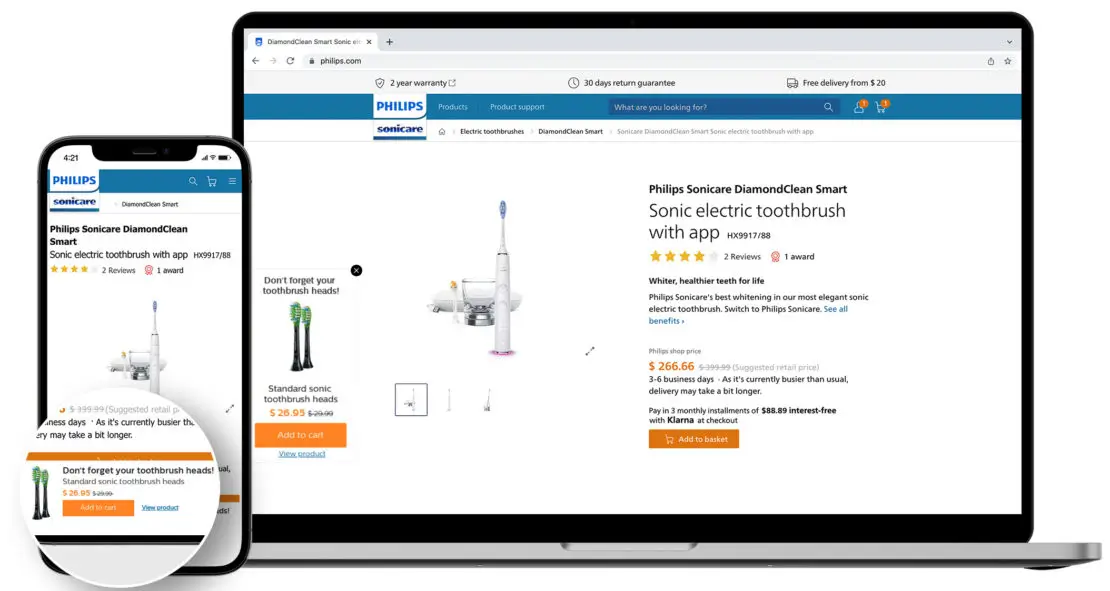 Personalize your site in days, not weeks
It can take weeks – if not months – to design, build and launch personalized campaigns with your in-house or outsourced teams. With Yieldify, you can launch new campaigns in as little as 24 hours.
Once you've decided on your next campaign, a Yieldify graphic designer in your time zone will use your brand guidelines to create design assets for you.
And since campaigns run code-free thanks to the Yieldify tag, you can get campaigns live without using up your developers' time.
The takeaway: with market-leading service – Yieldify has a G2 rating of 9.7/10 for Quality of Support – and a no-code setup, you won't get high-quality on-brand campaigns live faster with any other website personalization software.
Cut your abandonment and bounce rate
Keeping your visitors on site is a relationship-building exercise. But before you can build a relationship with them, you need to understand who they are and how they behave.
This is one of the first things your account manager will help you do when you start with Yieldify. They'll analyse historical activity on your website to give you a comprehensive breakdown of user behaviour, including when, where and why your visitors are exiting.
For new users, bounce and abandonment usually comes down to a lack of brand awareness. With Yieldify's educational experiences – such as personalized in-page banners that spotlight your USPs, product features and core values – you can show consumers what defines your brand, build trust and see bounce rates drop.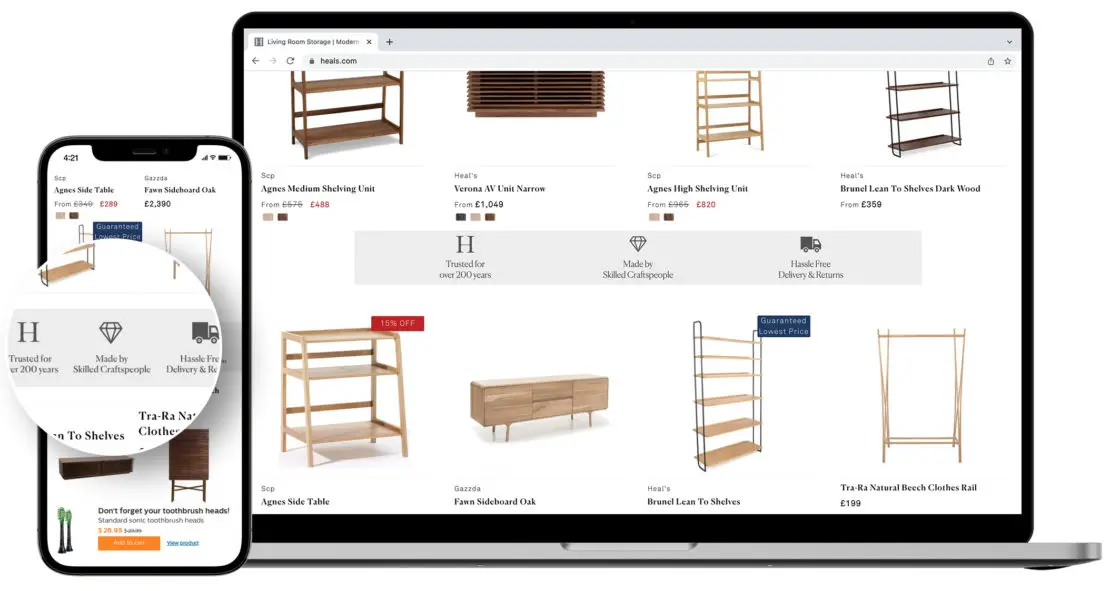 For returning users, it's typically a case of when – not if – they're going to buy, so exit-intent promotional experiences and discount codes are key to keeping them on site.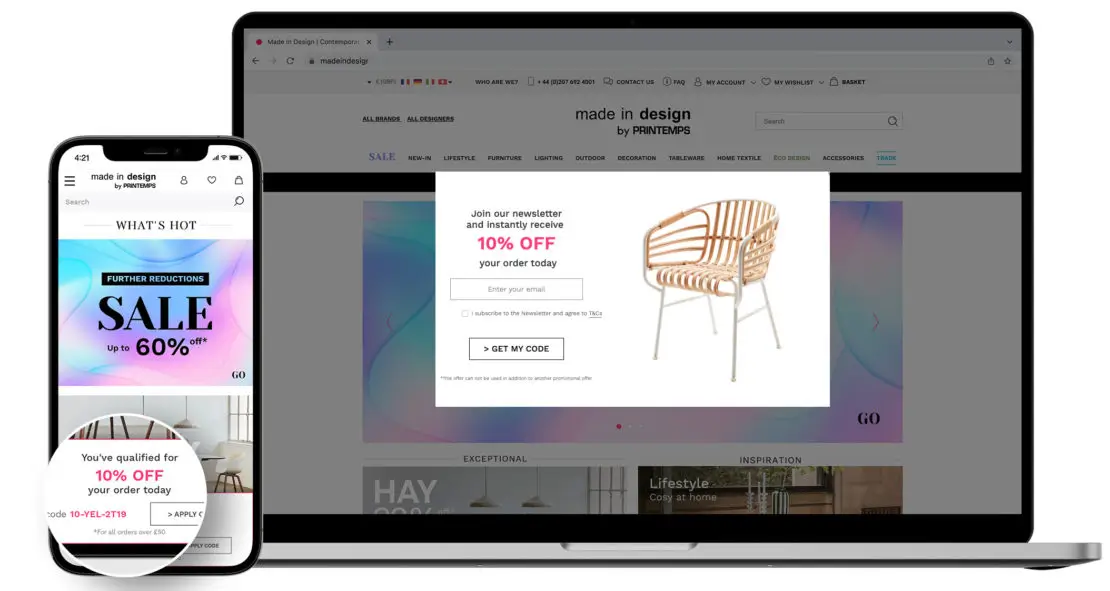 But that's not all. Social proof experiences, tab browser notifications, lead capture overlays and custom-made questionnaires are all effective at cutting abandonment.
For example, many customers head for the exit when faced with too much choice. Many of our beauty brand clients typically run questionnaire experiences to ask customers to share their skin type, complexion and age. The customer then gets directed to the products most relevant to them rather than bouncing.
The takeaway: By optimizing landing pages to engage visitors better, you'll connect customers with your brand and stop them leaving your site prematurely.
Improve your return on ad spend (ROAS)
Acquiring customers via paid marketing is usually not cheap. Thanks to Yieldify's audience segmentation technology, you can maximize your ROAS by tailoring experiences for users arriving from your paid channels.
For example, many Yieldify clients run lead capture campaigns personalized for visitors landing from Google Shopping, social media ads and affiliate links. That way, they can improve UX, generate more leads and bring more of their paid traffic back to site later.
You can also use Yieldify's promotional, gamified and traffic-shaping campaigns to convert more of your paid traffic into customers and lower your cost per acquisition.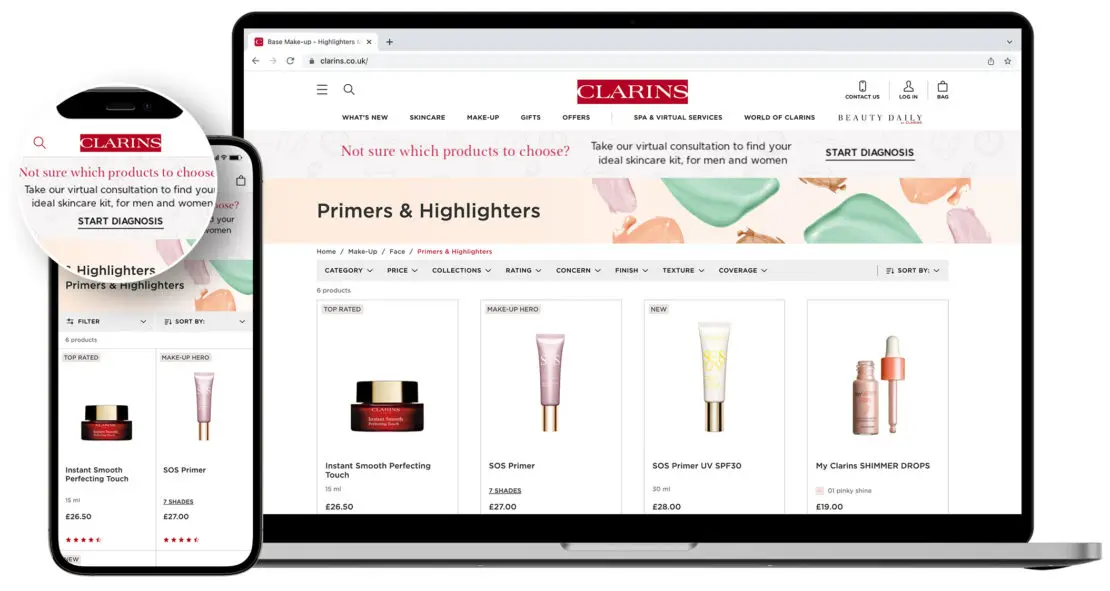 The takeaway: your paid channels are probably your most expensive traffic source. Make the most of your ad spend with Yieldify's audience segmentation.
Improve your customer journeys
Personalization tools are also ideal for optimizing your site's UX. But you can only get good outcomes here if you're capturing long-term data on your website visitors using the right technology.
With Yieldify's server-side cookies, you can store customer data for up to 365 days. With many of our competitors' personalization platforms, you use third-party cookies to store user data. But:
30% of consumers browse on mobile using Safari
third-party cookies only get stored for 7 days on Safari
That means you're potentially missing out on a lot of customer data to respond to and offering as many as 30% of your users a sub-optimal UX.
The most obvious example is to compare the experience of new and returning users in the context of your lead capture strategy.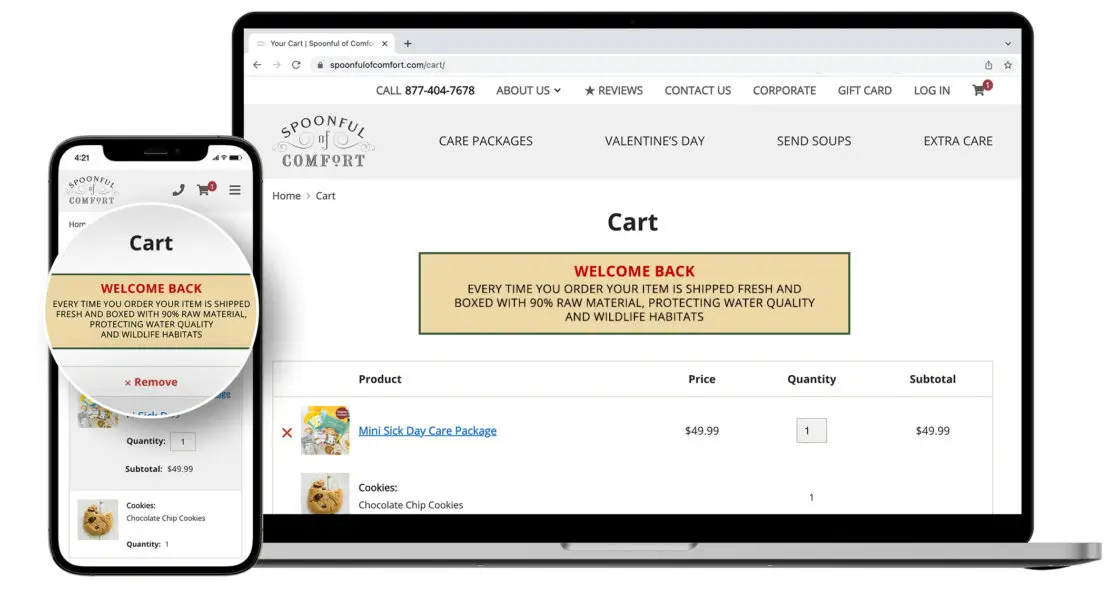 With third-party cookies, a visitor who has already signed up to your mailing list will see your lead capture forms again after 7 days. Why? Because the platform treats them as a new visitor again.
With Yieldify's server-side cookies, you can store 365 days of customer data, so you won't – for example – interrupt returning visitors with the lead form you give your new visitors.
The takeaway: combine Yieldify's approach to cookies, audience segmentation and long-term user profiles, and you'll reliably give your users a better website experience.
What our customers say about us
"I've worked with Yieldify for three years and believe they have the best-in-class personalization and conversion rate optimization platform."
"We've seen a massive 51% reduction in bounce rate. The data doesn't lie! There's no doubt that Yieldify has helped our business."
"Yieldify helped us to achieve our target subscriber numbers with strategic suggestions: +60,000 subscribers increase in 6 months!"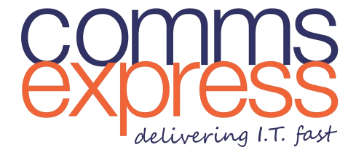 "Highly recommended if you are looking for a great ecommerce solution without spending hours with devs and A/B Testing. A very powerful tool."
"Yieldify's extensive range of targeting options and flexible campaign formats means we can create a personalized experience for every type of user."
"Easy to work with, fast with responses and campaign updates and ideas. Always on the front foot and proactive."
Want to find out more?
If you'd like a preview of the results you could achieve by personalizing your website with Yieldify, feel free to schedule a discovery call here. One of our advisors will be delighted to share more about increasing your website performance.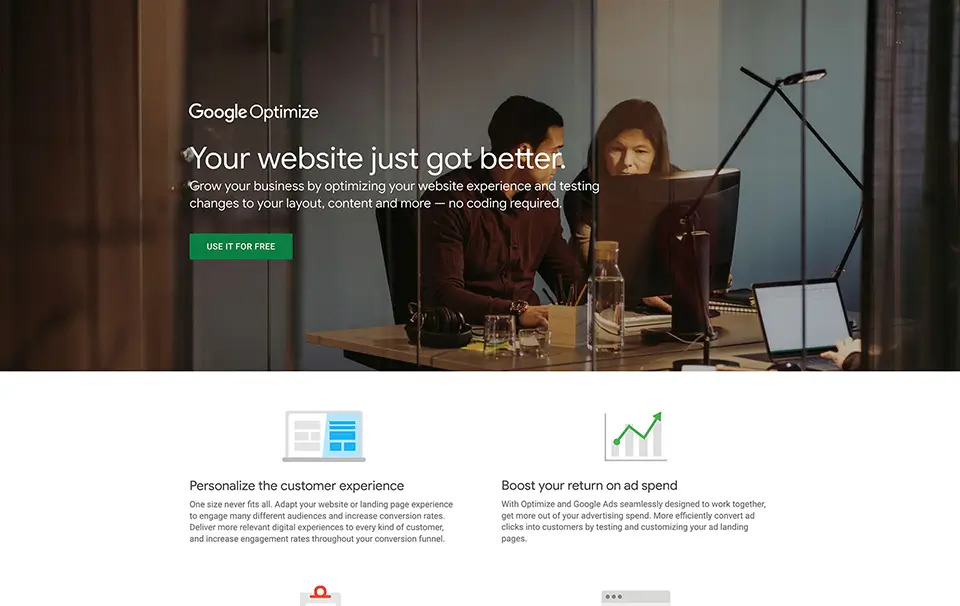 Google Optimize is a split testing and website personalization suite capable of syncing with the rest of Google Marketing Platform. Available as a free (Optimize) or paid enterprise product (Optimize 360), it plugs into your website and lets you run experiments, segment your visitors, deploy personalized experiences, and more.
For example, you can run A/B, multivariate or redirect tests on your website and determine the winning variant. From there, Optimize 360 lets you deploy the "champion" permanently on your website or target it at a specific audience. By integrating with Google Ads, you can also personalize pages to get higher Quality Scores.
The main benefits of Google Optimize are that (part of) it is free, it's easy to deploy and requires minimum tech-savvy, so your marketing department can run website personalization experiments without heavy involvement from your tech support team.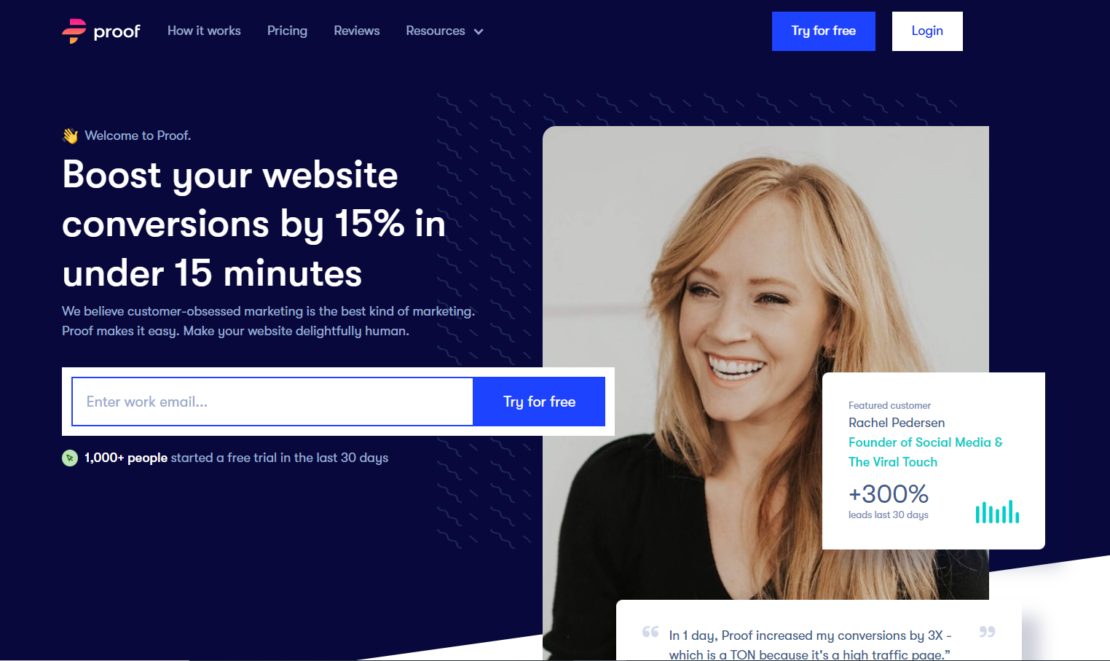 Proof (also known as Useproof) is a self-service web personalization tool that offers two types of products: Experiences and Pulse. The former is centered around landing pages that creates a visual editor overlay of your website, thanks to which you can personalize text, images, CTAs and more without having to change your code. Pulse is focused on displaying social proof messages.
Proof offers audience segmentation based on customer journey stage, industry, company size and more. At the moment, it doesn't seem to offer any remarketing or product recommendation functionality.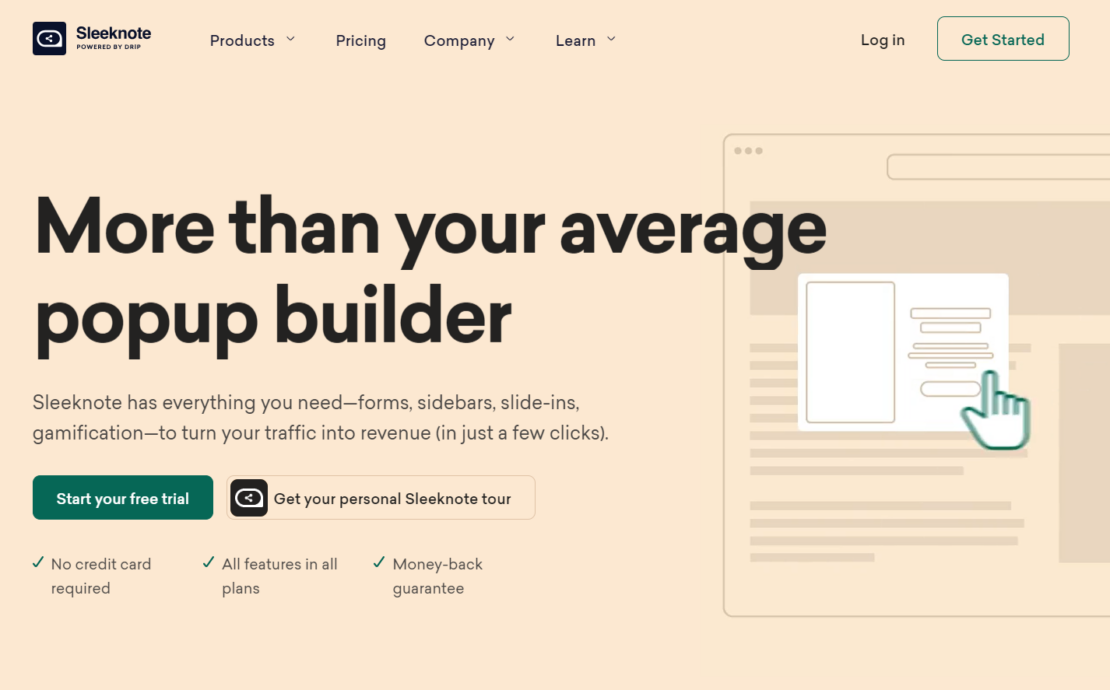 Sleeknote is a web personalization tool for the ecommerce and retail sectors. With friendly pricing, a variety of pre-made templates and formats, it seems to be ideal for self-sufficient marketers. In other words, if you're entirely comfortable setting up experiments and reporting on their findings, this may be a good tool to start with.
Sleeknote allows users to create personalized experiences for desktop and mobile, set up product recommendations, and offers audience targeting and triggering functionality.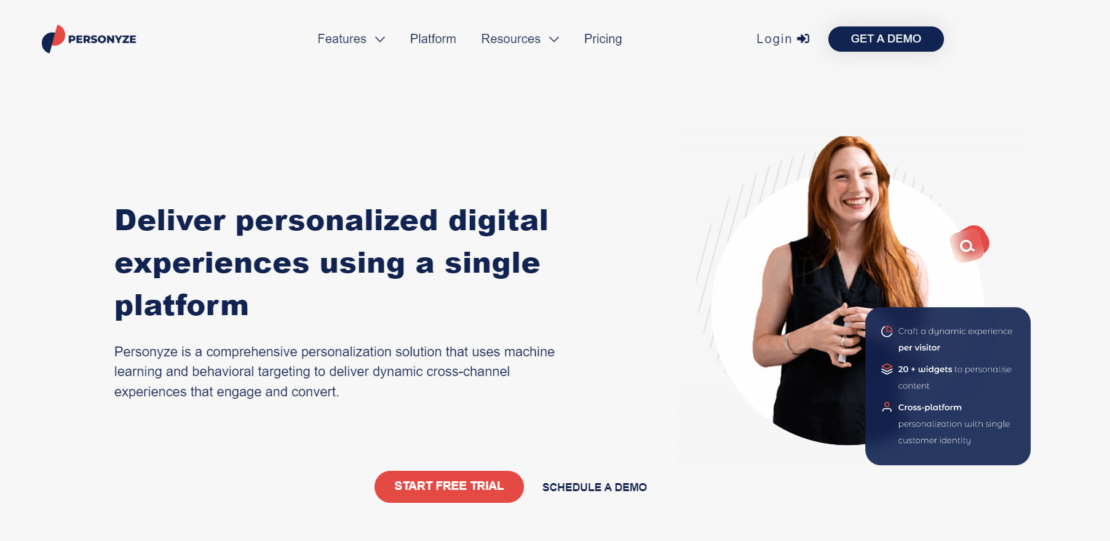 Personyze claims to offer the full suite of tools for deploying web personalization and product recommendations throughout the customer journey, i.e. from website landing pages to email drip campaigns.
What stands out is Personyze's targeting functionality, which claims to target based on more than 70 user attributes, such as real-time behavior, geo-location, weather, social data, internal search, form input, and more. If you're really keen on trying out creative targeting combinations, this tool could be the answer.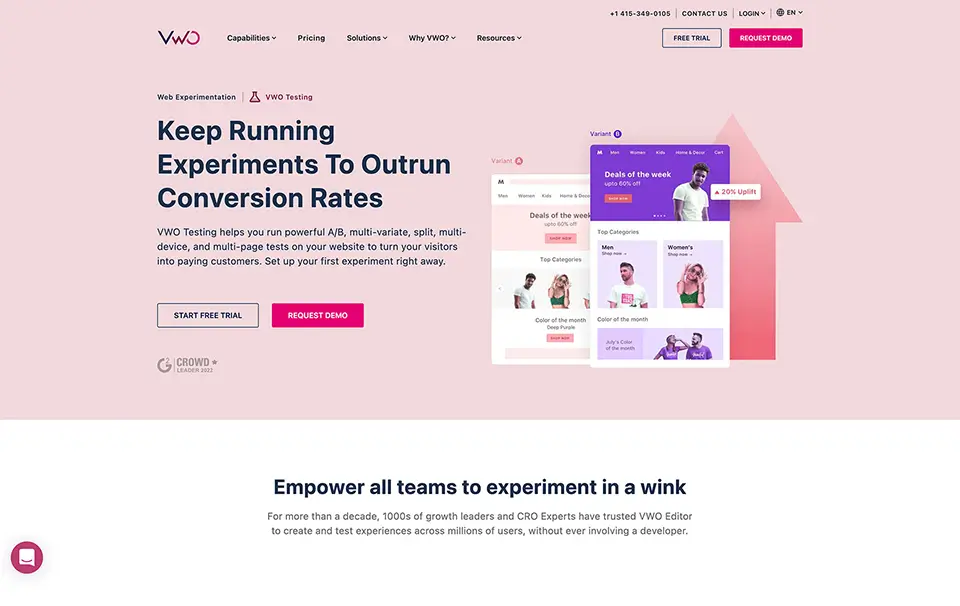 VWO is another website personalization tool that blends software and services together. It offers a set of different products from A/B, multivariate, and split URL testing to web push notifications, session recordings, heatmaps, and so on. Due to the variety of products, you can purchase bundles depending on your needs. Its services side offers data analysis, implementation and management of campaigns.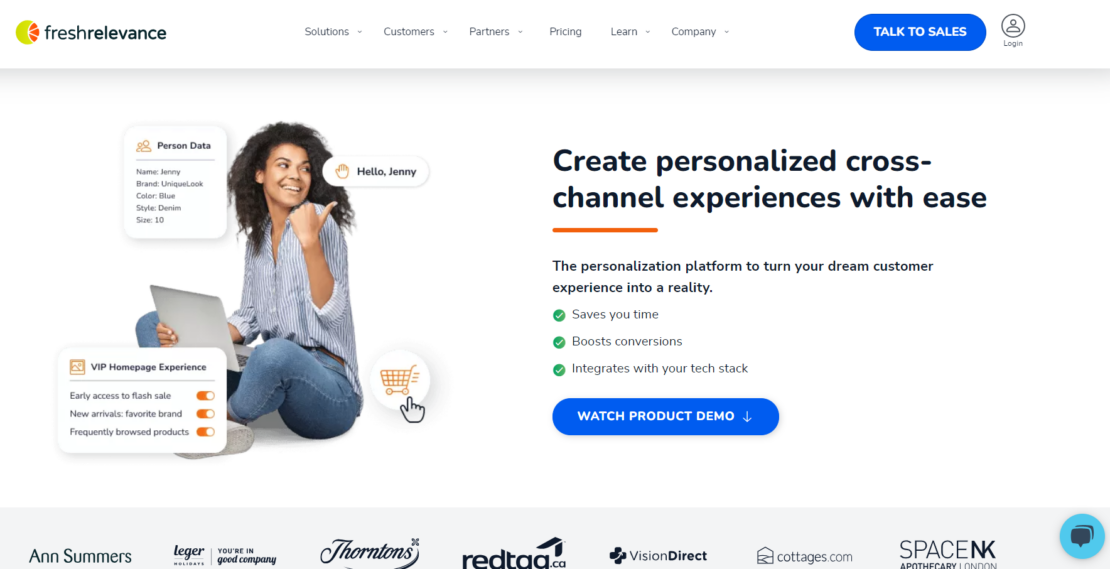 Fresh Relevance is a personalization platform focusing on ecommerce. The platform includes all the typical website personalization solutions, from product recommendations to visitor segmentation and remarketing. What's interesting is that Fresh Relevance also extends to social media, allowing users to integrate real-time feeds with user-generated content into emails and on their websites.
Besides the platform, Fresh Relevance also offers strategic services that will take care of personalization strategy mapping, customer segmentation, technical integrations, reporting and more.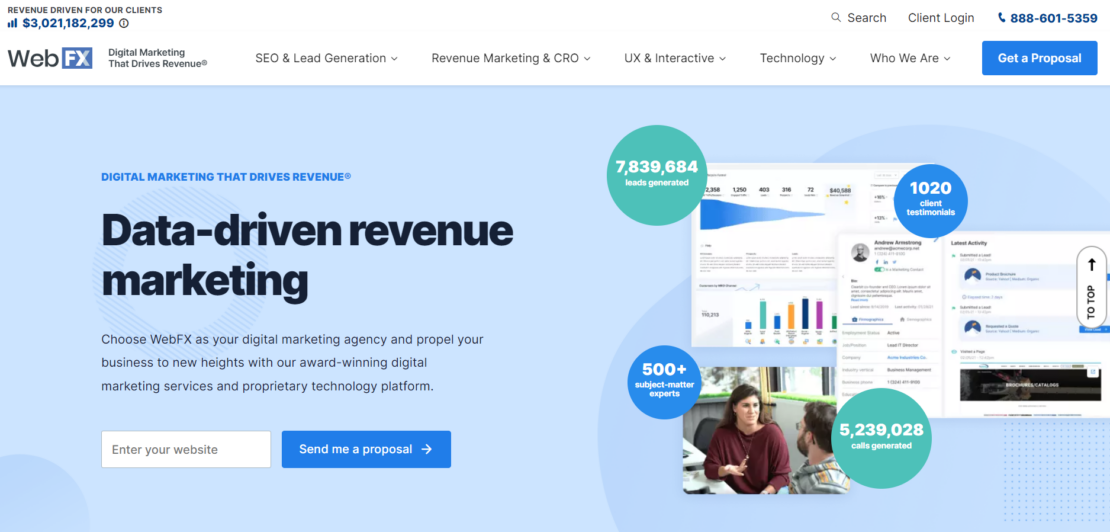 WebFX is a full-service digital marketing agency that specializes in everything from SEO services for websites and marketplaces to PPC advertising, content marketing, analytics and more. Part of its offering includes UX and website design, which is where website personalization comes in.
Depending on the plan you choose, you can get behavioral, firmographic or real-time personalization with custom designed content blocks and reporting. If you're looking to revamp your website, WebFX are well placed to help.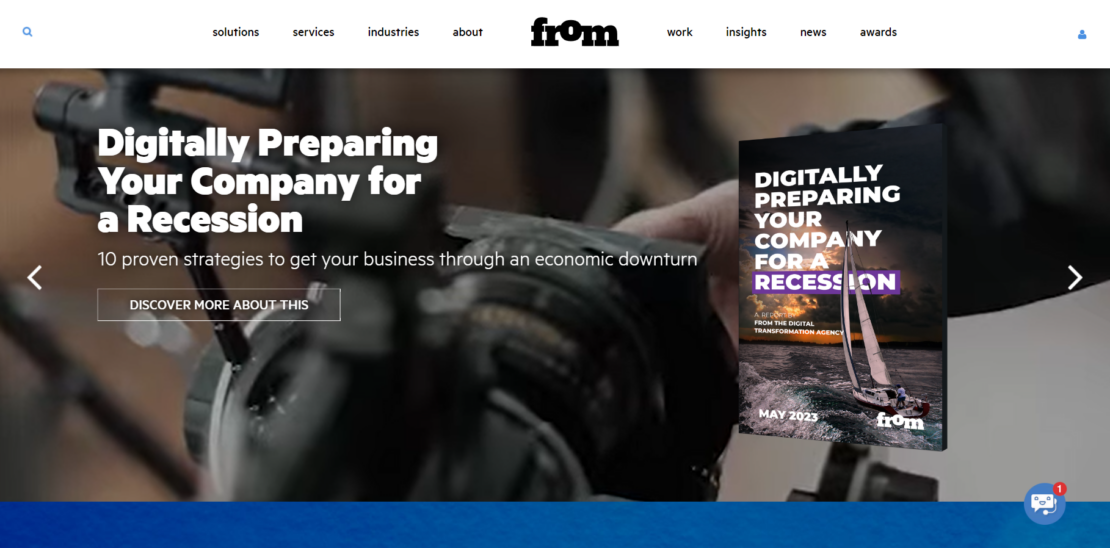 FROM is a digital transformation agency offering a "uniquely collaborative approach to innovation." The agency offers a variety of services, starting with mapping customer journeys and optimizing customer touchpoints. They also go beyond website personalization with a full product development service as well, such as apps and games.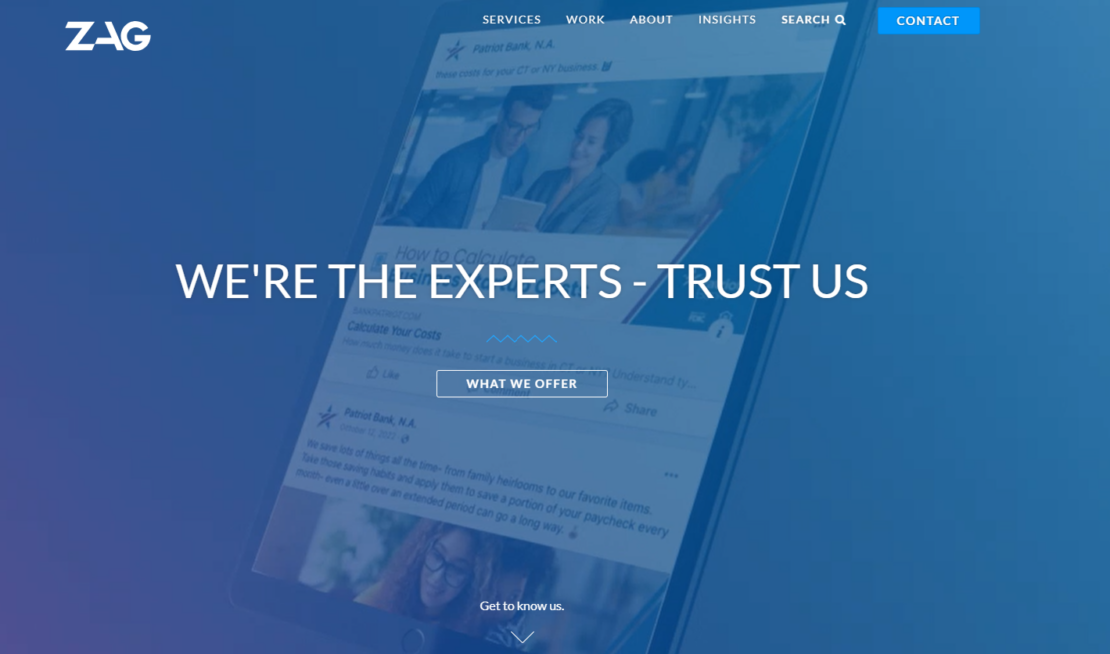 ZAG Interactive is a responsive website design and web development company based in Massachusetts, US. Their services roster involves everything from analytics and strategy creation to the implementation of personalized web experiences. The agency also offers remarketing services as part of its pack. ZAG typically works with banking and credit unions.
---
Website personalization tools FAQs
What is website personalization?
Website personalization is the process of delivering a tailored experience to website visitors based on demographic, psychographic, geographic or behavioral information as well as which stage of the customer journey they are at.
Website personalization is powered by a wide stack of software tools that helps businesses to gather data on their visitors, segment them, target them, automate, and more.
What is personalization software?
Personalization software is a tool that allows ecommerce teams to customize their websites in response to customer characteristics and behaviors to improve customer experience.
How do I personalize my website?
There are many ways you can personalize your website including content, product recommendations, special offers & more. For an in-depth roadmap on how to do this, take a look at our detailed eCommerce personalization strategy guide.
How do you implement personalization?
Your CMS may allow you to implement personalization but most of the time you will need software or tools that can be integrated into your website.
---
Want to find out more about ecommerce personalization tools?
If you'd like a preview of the results you could achieve by personalizing your website with Yieldify, feel free to schedule a discovery call here. One of our advisors will be delighted to share more about increasing your website performance.