BLOG
Making the Perfect Lead Capture Form: Tips, Stats and Examples
Published: Feb 26, 2020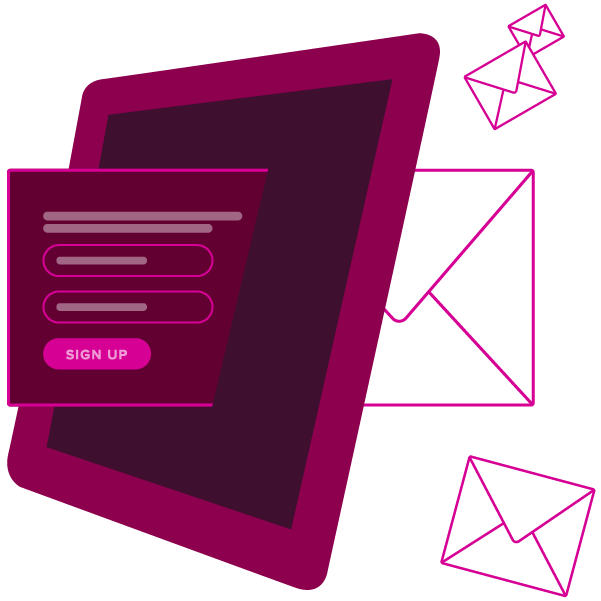 Your 8-step guide to creating a lead capture form that generates quality leads at scale.
Lead capture forms are deceptively simple. A few fields, a clear CTA and in theory, you should have leads pouring in faster than your ESP can handle. The reality of lead capture forms is very different – in a tiny space of digital real estate, you have to make decisions that mean the difference between getting a valuable new customer and wasted traffic.
At Yieldify, we create thousands of lead capture forms every year, and have captured more than 15 million leads along the way. All this has given us a pretty clear idea of what works and what doesn't.
In this article, we'll break down the must-haves of a high-impact lead capture form that is proven to generate results. Based on our experience with different lead-gen forms that we've built for clients over the years, we'll offer you guidance on each step of creating a lead capture form that helps you collect email addresses at scale.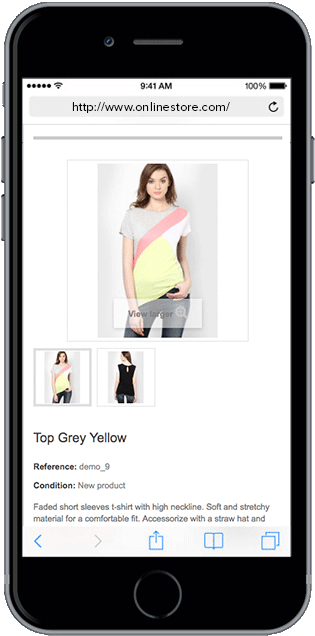 What is a lead capture form? A lead capture form is a form that captures visitor contact data – usually an email address – and sends it to a CRM system where it can be further used by sales and marketing departments. Lead capture forms are widely used to grow newsletter subscribers, in exchange for gated assets or discount codes.
How to make the best lead capture form
1. Targeting
Creating the perfect lead capture form actually begins with thinking beyond the form itself. The story starts with thinking about who you should be showing it to.
The best way to drive your submission rate up is to be selective about who you're showing your lead capture page to. We've run the numbers and it's clear that having 3 to 5 segmentation criteria, such as location, sessions count and basket value, is the sweet spot for a high submission rate: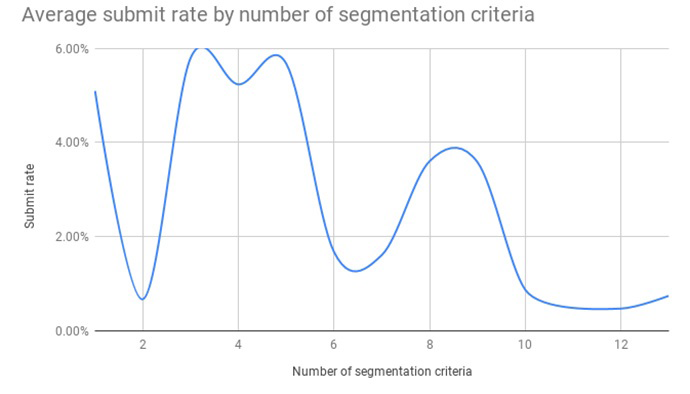 So what segmentation criteria should you be using? It's going to be different for every website and depending on what exactly your lead capture form is asking for.
However, there are a few trade secrets we can give away. The first one is cart value. We found that targeting your lead capture form at users depending on whether or not they'd added to cart had a 3 percentage point difference in submission rates.
The second one is inactivity. We found that triggering the appearance of your form based on when your user becomes inactive raised average submission rates from 3.8% to 5.1%. British beauty booking service Treatwell used this successfully:
Finally, think about exit-intent technology. It might seem a little counter-intuitive, but we've found lead capture forms that launch when the visitor is about to leave to have an average submission rate of 6%.
Homair, France's number one mobile home operator, effectively used exit-intent technology to address high abandonment rates of its holiday package basket pages. Together with Yieldify, Homair developed an overlay showing a countdown clock with a special "no reservation fees" offer. The result – a 144% conversion rate uplift and 670 new leads captured: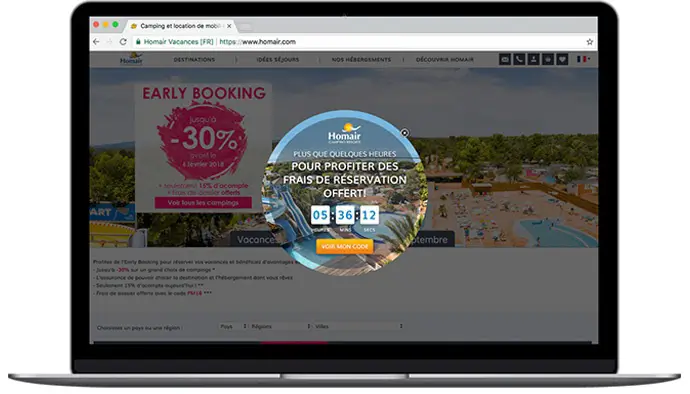 On the other hand, we recommend avoiding the route that many websites take in launching a lead capture form the second that a visitor arrives on-site. While the numbers may initially look good, this is an extremely aggressive tactic that we encourage our clients to avoid.
One more thing to think about – consider targeting your forms depending on the traffic source your visitor has come from. This is an important way of ensuring that there's complete alignment between the reality of the experience and the expectations set by whichever ad, email or post that's brought your visitor to the site.
Here's a great example of this from recipe box brand Simply Cook, who targeted lead capture forms exclusively at traffic arriving from Facebook campaigns:
2. Timing
Once you've decided who you're going to target your lead capture form at, you need to think about the right timing for your strategy. There are good times and bad times to put your lead capture strategy front-and-center, so we've crunched the numbers to give you an indication of where they are.
First up, we looked at what time of day visitors are most likely to hit 'submit' on that form instead of abandoning it: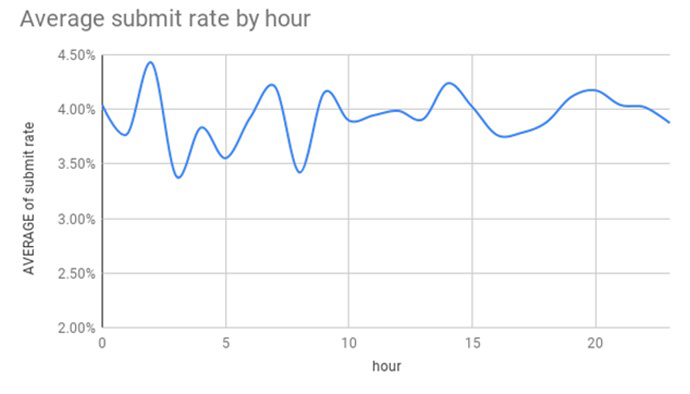 It becomes clear pretty quickly that:
Mornings are pretty erratic for submissions – the immediate pre- and post-commute hours work best.
Early afternoon hours can be a good time to pick up on people spending time at their desks.
Post-commute is a sweet spot – from about 7 PM onwards, the submission rates are consistently higher. They dip during the late afternoon, so avoid these periods.
Serious night owls seem to love submitting forms. Nope, we don't get it either…
So now you know how to use the lead capture software to vary your e-commerce lead gen efforts across the day – consider applying this to your social media and display efforts that link into this. But what about how this fluctuates across the week? We checked out those numbers too: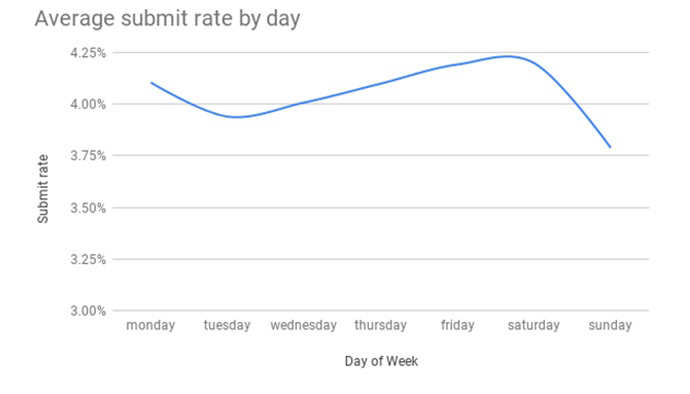 The pattern that appears clearly here is that the second part of the week (Thursday to Saturday) is where you want to concentrate your efforts in order to get the best submit rates.
3. How many fields should a lead capture form include?
The eternal question for a lead capture form is how many fields it should include. Too many and you risk putting your visitor off, too few and you're not getting the data you want.
We wish there was an easy answer. Bad news on this one: there isn't.
We ran the numbers on hundreds of lead generation forms to contrast the number of fields with the submit rate. What we found confirmed our expectations: single-field lead capture forms have the highest submit rates.
As a great example, this one-line lead gen form from Domino's helped capture over 50,000 email leads in just one month. The moral of the story is to keep the number of fields in your lead-gen form to a minimum.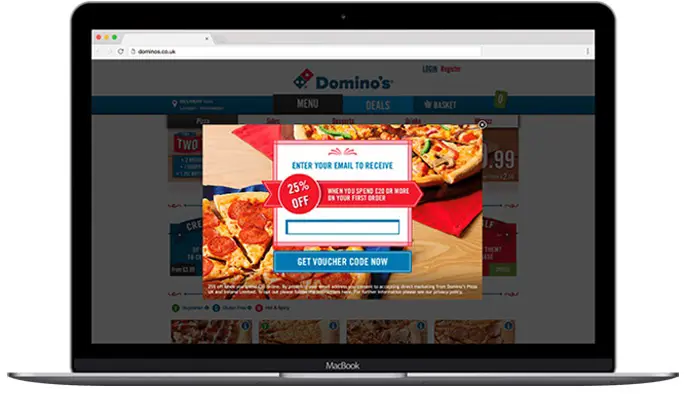 Ask yourself whether enriched data, such as Name, Location, Job title, etc. will be effectively utilized in further communications or is it a "nice to have." Remember you can always ask users to submit more data later on via your email marketing initiatives.
4. The structure of your form fields
Having a lead generation form that captures lots of data is great, but it's pointless unless that data is clean. Having a database that is gradually filled with invalid email addresses, incorrectly formatted birthdays or 20 different ways of spelling 'United States' is a recipe for disaster.
This is where regex validation is critical as part of your forms. Regex validation makes it so that data has to be valid in order for your user to be able to successfully submit.
Another option is to consider the use of different types of fields, such as dropdown menus. These ensure that more complex data can be captured and processed cleanly, as well as making it easy for your user to complete: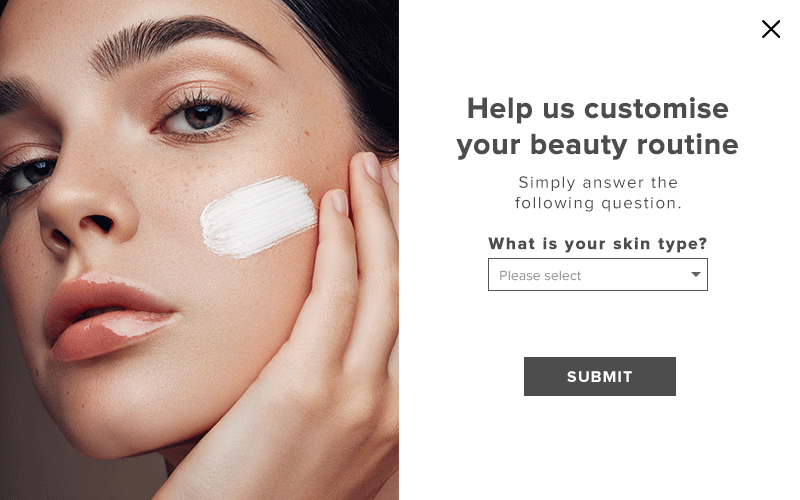 5. Incentivizing
To incentivize or not? It's the million-dollar question. Giving away a discount in exchange for signing up to a newsletter is standard for many e-commerce sites, but it runs the risk of giving away margin. So is it worth it?
To help you decide, we reviewed lead capture forms that offered an incentive versus those that didn't and the results were pretty clear:
With a discount: 5.9%
Without a discount: 3.8%
Worth losing some margin? It's up to you. However, remember that a discount is not the only kind of incentive available to you. Another incredibly effective incentive mechanism is competitions, where you're liable to give away much less in exchange for that data. Here's a great example from Essie:
6. The message
When you've built a beautifully-structured and well-targeted lead capture form, there's the final matter of messaging. Pitching the value that your user will receive in exchange for handing over their data makes all the difference to your submit rates.
When reviewing your copy, keep in mind the following principles:
Clarity – be transparent about what your user will receive when they sign up.
Brevity – cut any word you can, and use bulletpoints if you need to make multiple points.
Privacy – in an age of GDPR and CCPA, ensure that your forms are compliant for any users from the European Union or California region.
Kiehl's is a great example of this in action: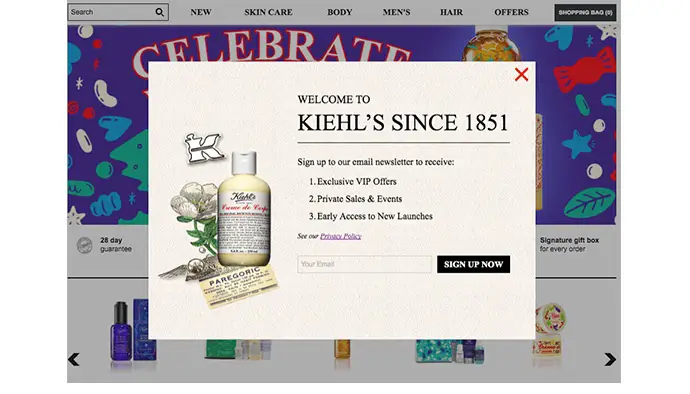 You're unlikely to get this right on your first pass – that's fine. A/B testing elements of your copy is hugely valuable to ensuring that you can optimize over time.
7. Lead capture form CTAs
So you've already decided on how many fields you're going to include in your lead capture form and what message it's going to convey. Great! You're one step away from completion, and that step is the CTA button.
Writing a powerful call-to-action is a science in itself and we promise to explore in more depth next time, but here are some of the key techniques you can apply to make sure your lead capture forms have conversion-optimized CTAs:
Use a contrasting color – make sure your call-to-action stands out from the surrounding content.
Make it clickable – the first principle of a button is that it has to be and look clickable. Don't confuse people with buttons that look inactive or otherwise
Be concise and convey value – the most effective CTAs clearly state what the user is looking to gain from submitting their details. Use action-packed language, such as "Shop now," "Download today," etc.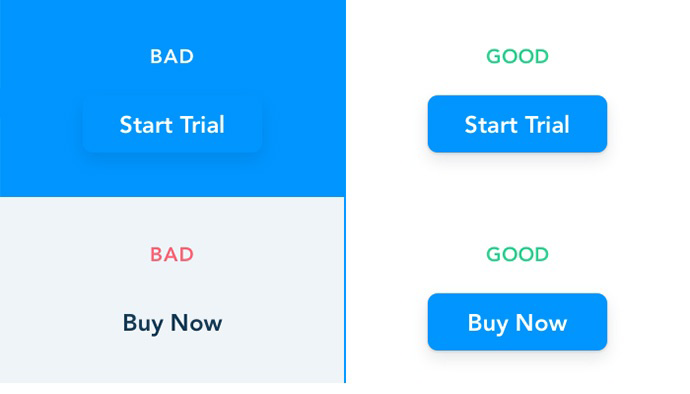 At the end of the day, you have to test, test and then test some more. You can test everything from the color to the shape, the size, the copy, the positioning of the CTA button, and more.
8. GDPR/CCPA compliance
Whatever your feelings were regarding GDPR, we already have another privacy regulation – the California Consumer Privacy Act or CCPA – on our hands and there probably are many more to come.
To make sure you don't run into any legal problems, all your lead capture forms should be GDPR and CCPA-compliant. This means your form should actively ask for consent, clearly explain what the user is opting in for, and transparently state how the users' personal data is going to be used.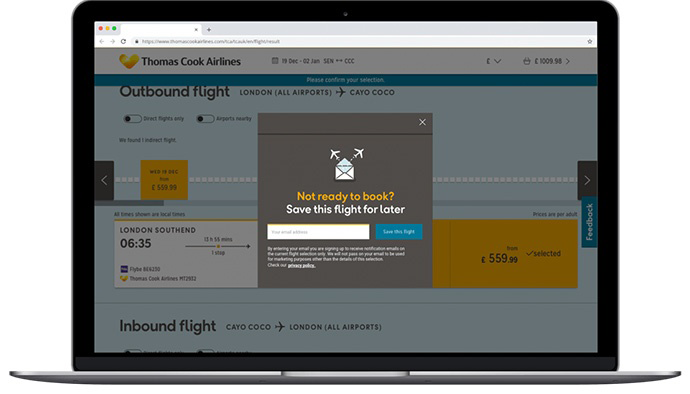 What next?
A strong email database, fed by well-optimized lead capture forms, is a critical commodity to any business. As we've shown here, there are some simple core principles that can make a huge difference, but a great deal of 'what works' varies from site to site. Rigorous attention to data, thorough testing and good benchmarking are key to making sure you get a steady stream of those all-important leads.
At Yieldify, our lead capture forms average a submit rate of 10% and they go from concept to live in less than two weeks.
We've helped businesses likes Domino's, Marks and Spencer, Kiehl's and many more achieve incredible results using our methodologies and we can do the same for you. If you'd like to find out more about how that would look, just request a demo here!

Lead Capture Form FAQs
? What is a lead capture form?
A lead capture form is a form that captures visitor contact data – usually an email address – and sends it to a CRM system where it can be further used by sales and marketing departments
❓ How can I capture more leads?
You can capture more leads by only using the number of fields you need to, incentivizing your lead capture forms, having a clear message, and clear CTA. You can also A/B test your form and key components to drive more leads.