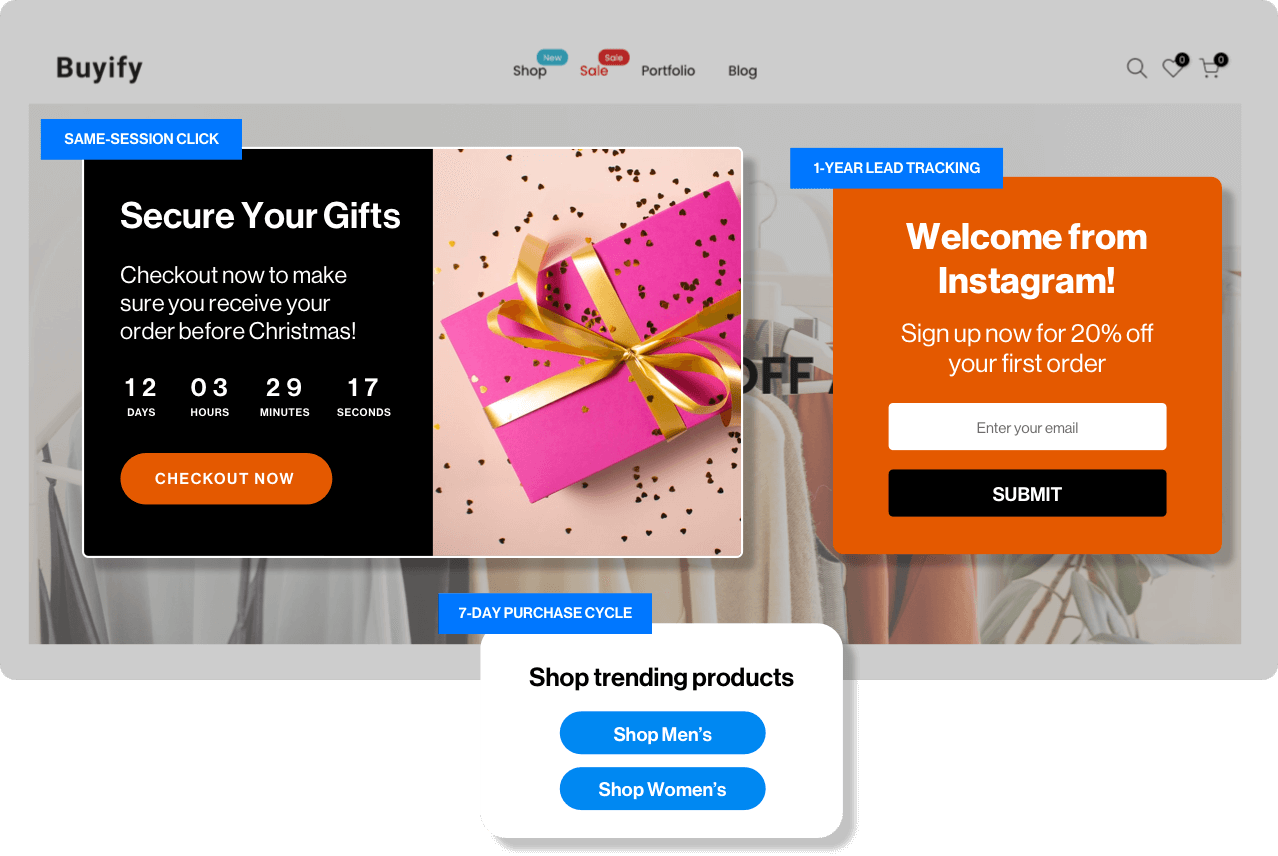 See the true outcomes of personalization
With attribution models that are easy to use and understand, count on Yieldify for transparent results. Be confident your personalization strategy is really making a difference. 
Get Started
Read Success Stories
"The Yieldify platform allows us to quickly put ideas live on our site and understand how they affect overall site performance."
Goodbye, vanity metrics
Enjoy meaningful results. Yieldify attributes personalization success using revenue, sales or any custom metric that matches your goals.
Discover the best combination of experiences 
Measure the combined impact of multiple experiences. Understand personalization performance across different stages of the customer journey.
Learn more: Reporting
Measure what matters most
Turn any customer behavior – such as account sign-ups or hitting Free Shipping – into a measurable goal. Track the wider impact of personalization with Yieldify's Purchase Indicators.
Learn more: Performance Measurement
Reliable results, even on short experiences
Want to measure the effectiveness of short-term experiences, such as promotions? Get more accurate results. With incrementality, Yieldify tracks clicks against immediate purchases.
Align experiences to your purchase cycle
Your brand, your funnel. Identify your average purchase cycle with AI analysis. No data scientists needed.
See the true impact of personalization
Whatever your purchase cycle – whether you sell last-minute tickets or luxury furniture – identify the best performing experiences for your customer journeys.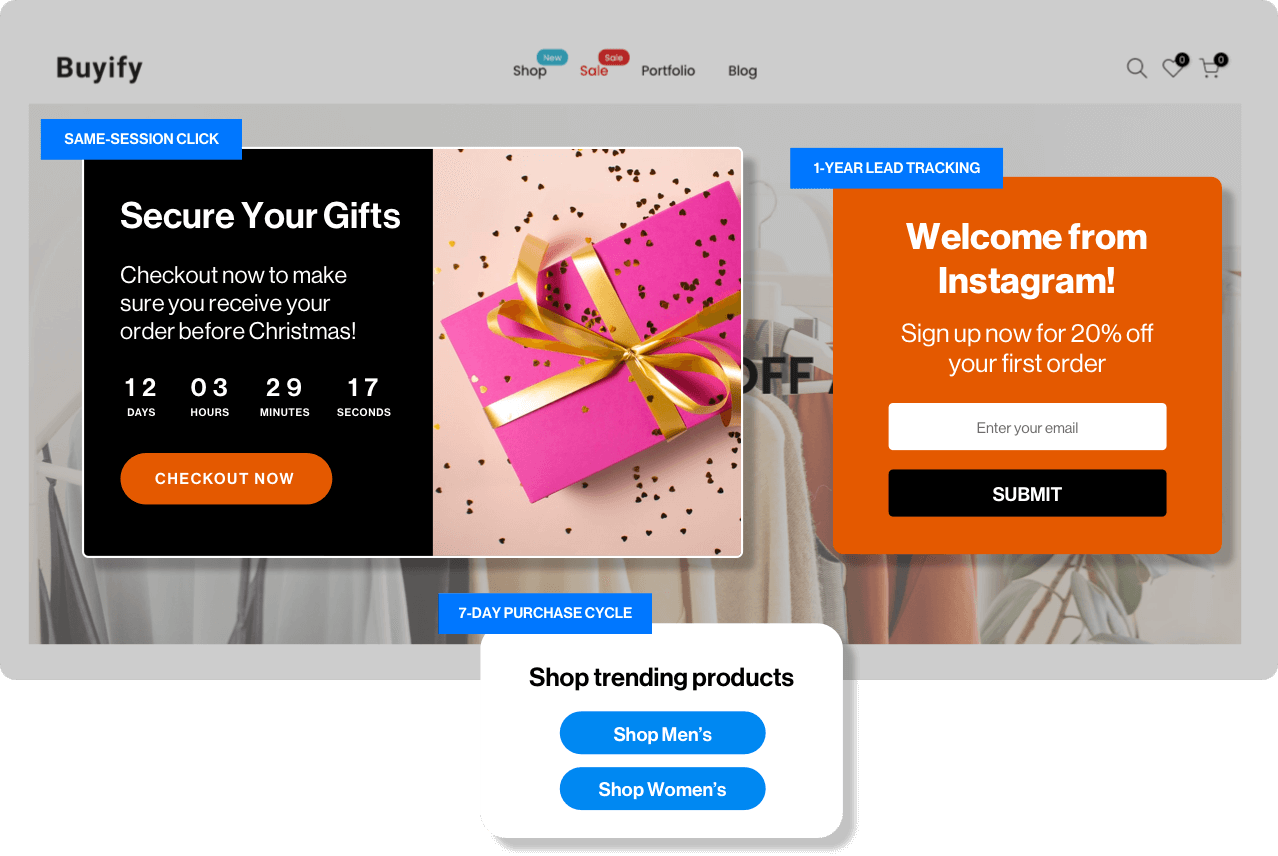 A transparent approach to success
Results that are easy to understand

Attribution models customized to your site

Verified performance improvements
"We have had great ROI every year we have used Yieldlify."
Features
Yieldify
DIY Tools
Similar Platforms
Incremental attribution model
Purchase cycle attribution
Aggregate results for connected experiences
Track and report custom goals