BLOG
Best Social Media Platforms for E-commerce
Published: 16/10/2019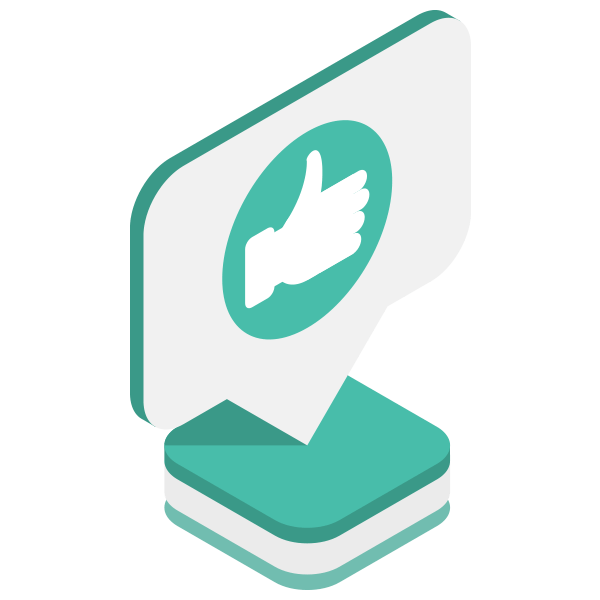 Run an eCommerce business and worried about floundering social media accounts?
Simply having a social media "presence" isn't enough. Social media and e-commerce are striving to crack social commerce (or s-commerce) and have made good strides. But what social media networks should you be on?
Here are the best social media platforms for eCommerce it's worth developing your presence on…
In this blog we're going to cover the following:
1. Using Facebook for eCommerce
2. Using Instagram for eCommerce
3. Using Pinterest for eCommerce
4. Using YouTube for eCommerce
5. Using TikTok for eCommerce
6. Summary
As social media has become one of the quickest ways to connect with a large audience of potential customers, marketers and brands have followed. In fact, studies have found that roughly 223 million people use social media platforms in the US alone. (Looking to connect internationally? Currently, we're at about 3.2 billion social media users worldwide).
Brands can use social media to meet a variety of goals, but with a whole host of platforms out there, which should e-commerce marketers seek to focus on? Based on the below chart, you might think Facebook, Twitter, Instagram and YouTube are the places to be.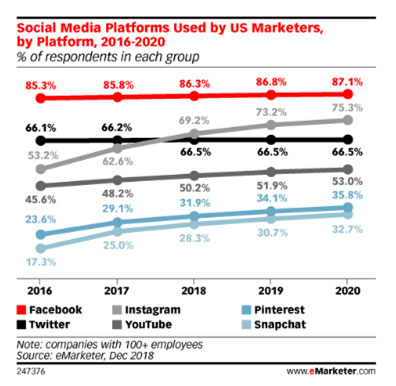 However, while the user numbers we just mentioned, and uptake by marketers looks positive, it's important to consider how each platform can help drive growth for your e-commerce site – beyond simply raising awareness.
While Facebook, Twitter, Instagram and YouTube are all popular social media platforms, when we look at them through an e-commerce lens, the story is a little different: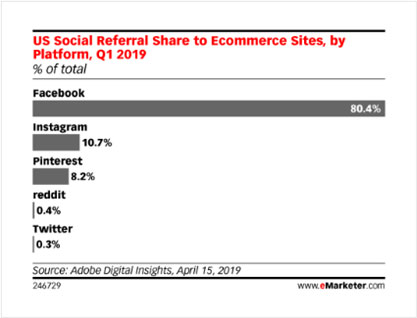 We can see that the top social media platforms driving referrals to e-commerce sites are in-fact Facebook, Instagram and Pinterest. So now, let's take a look at what each of these social media platforms has to offer the e-commerce marketer.
Best Social Media for E-commerce
Connecting with your customers on social media is a great way to build relationships, attract interest, and encourage them to invest in your products or services. By focusing your marketing efforts on a select few social media platforms, you can design a campaign that yields a high return on investment (ROI) without spreading yourself too thin.
For this blog post, we'll take a look at investing in a marketing strategy that addresses the top three referral sources: Facebook, Instagram and Pinterest.
Facebook for E-commerce
Facebook is, without question, the world's most used social media platform. The sheer scale of the Facebook audience makes focusing on this platform key to driving potential customers to your e-commerce site.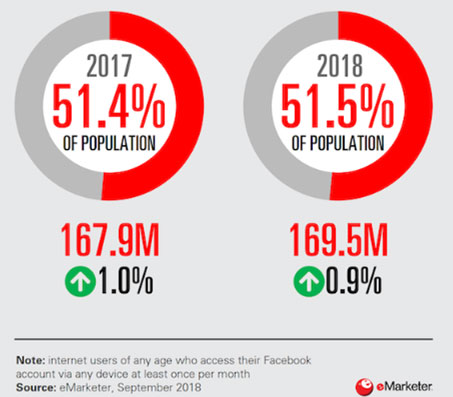 Unlike some of the social media sites we'll look at, Facebook is not as focused on creating a shopping experience within Facebook itself. The real area it excels is targeted advertising, and this has seen it become an essential part of many e-commerce customer acquisition strategies.
With a vast array of age, gender, interest and location data available, virtually any business can find new potential customers by building custom audiences and retargeting existing website visitors, or leverage their existing customer data to find lookalike audiences i.e. new visitors who are similar to their best customers.
Instagram
Instagram (also owned by Facebook) offers e-commerce marketers an attractive way of marketing products due to its highly visual nature. It also allows users to tag businesses in their own posts to help promote products they find relevant.
With around 104.7 million users, the Instagram audience is nothing to be sniffed at, and the site has some of the most advanced social commerce features among the leading social platforms. Two of the most important are Instagram Shopping and Instagram Checkout.
Instagram Shopping (or Shopping on Instagram as the platform calls it) give e-commerce brands the ability to 'create an immersive storefront' to help Instagram users explore products with a single tap. Brands can share products through their own posts and stories, creating a clickable tag that takes curious visitors to a product description page featuring further information.
Take a look at the example below from M&S (one of the first UK brands to test Instagram Shopping) to get an idea of the customer journey from Instagram to the M&S e-commerce site: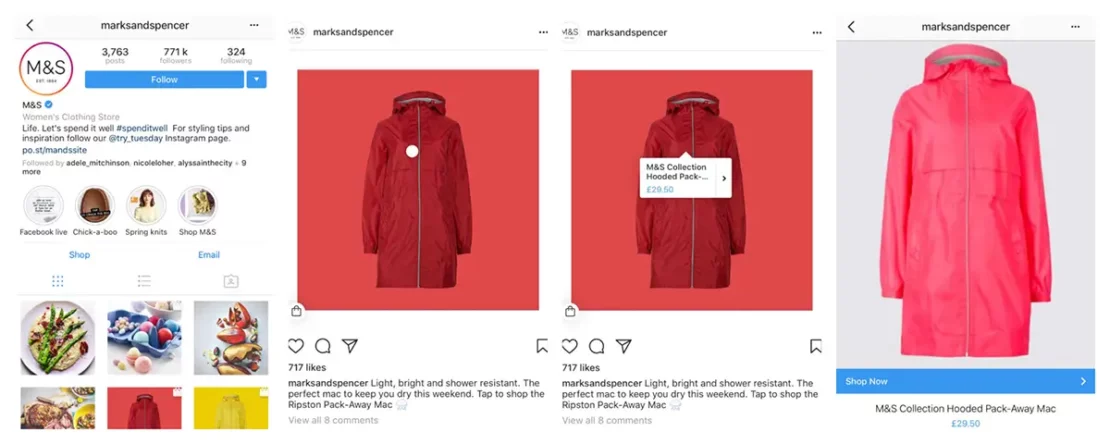 Instagram Shopping is now available across a wide range of markets globally and is a great way for retailers and travel brands to showcase their products to an engaged audience.
The other feature from Instagram worth mentioning is Instagram Checkout – launched in 2019 it's still in beta phase, but seeks to bring the shopping experience to the Instagram platform without the need for users to leave for another site.
Pinterest for E-commerce
Pinterest may not be one of the top three social media platforms. However, it certainly ranks among the best platforms for those with an e-commerce agenda. Known for its wide range of creative, aspirational and product-based posts, Pinterest has aligned itself well with the customer journey. And although it has slightly fewer users than other platforms (around 250 monthly active users), it more than makes up for that with its ability to link social media and e-commerce, with 93% of this audience using the platform to plan their purchases.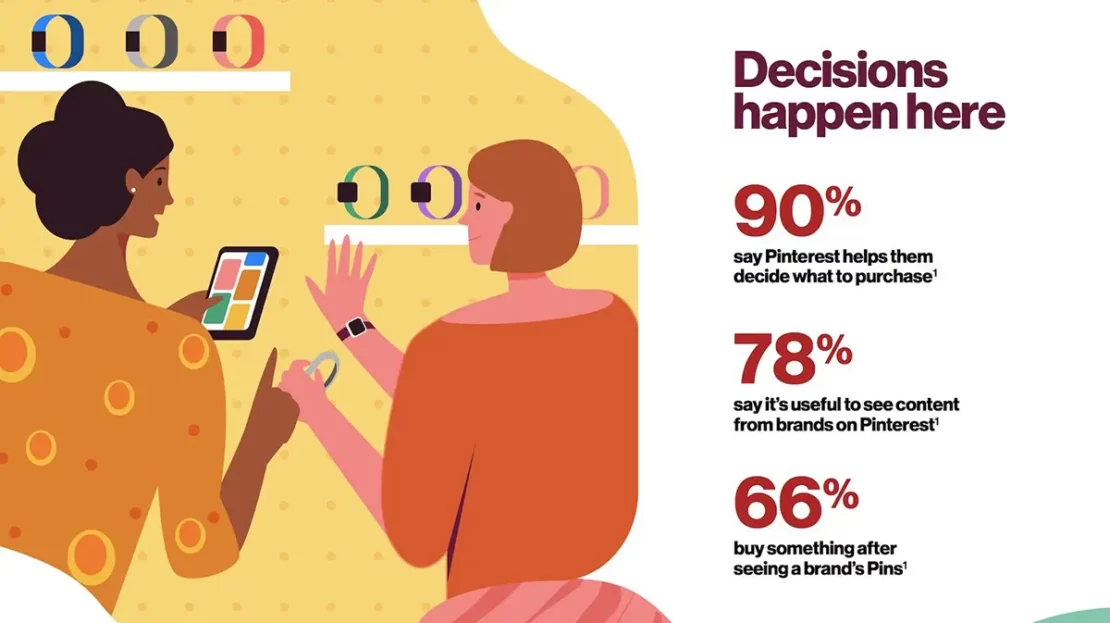 One feature that Pinterest offers that is particularly interesting for e-commerce brands is rich pins. Pinterest rich pins provide users with links, references, and product recommendations for achieving certain looks, décor objectives, recipes and project designs.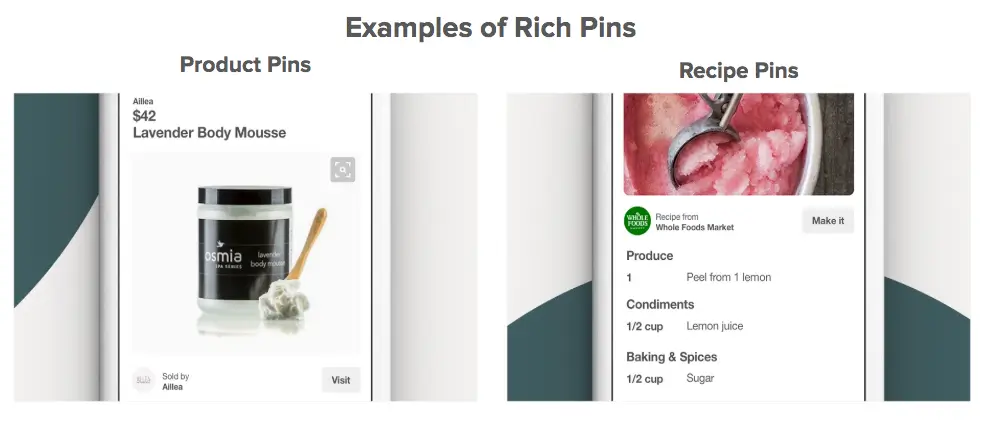 For those who are looking to target Pinterest audience, specifically women aged 18 through 49, Pinterest makes for an ideal social media platform. And when you look at the proportion of referrals that Pinterest drives compared to other platforms, Pinterest e-commerce doesn't yet get the credit it deserves for the influence it has over consumers.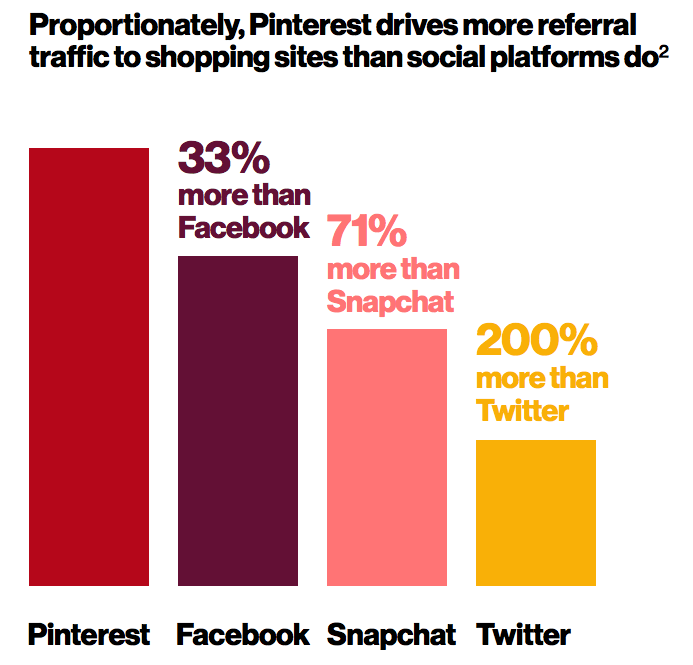 4. Using YouTube for eCommerce
YouTube is the most popular video platform on the internet, so it should be no surprise this is one of the best social media platforms for eCommerce. The video-sharing platform has a reported 2.3 billion users worldwide as of 2021 (Statista, 2021).
Whilst you may think YouTube is mainly for funny videos and falling down "YouTube" holes if used correctly it can be a vital part of an eCommerce social media strategy. You'll see some of the biggest eCommerce brands in the world with their own dedicated channel, regularly posting and it's for a good reason too.
68% of Youtube users will watch videos to help inform and make a buying decision. Whilst, Seventy-five percent of shoppers agree that YouTube enhances the traditional shopping journey by delivering unexpected inspiration.
So not only is this channel great for building brand awareness, but it could also help convert new customers through providing useful visual content.
YouTube make take longer to see results vs the other social channels mentioned as you will need to build your audience. One way you can quickly do this is by collaborating with Influencers.
If we take GymShark as an example, you can see the majority of their videos contain sponsored athletes who have a social following in their own right. This would be one way you can start to build brand awareness.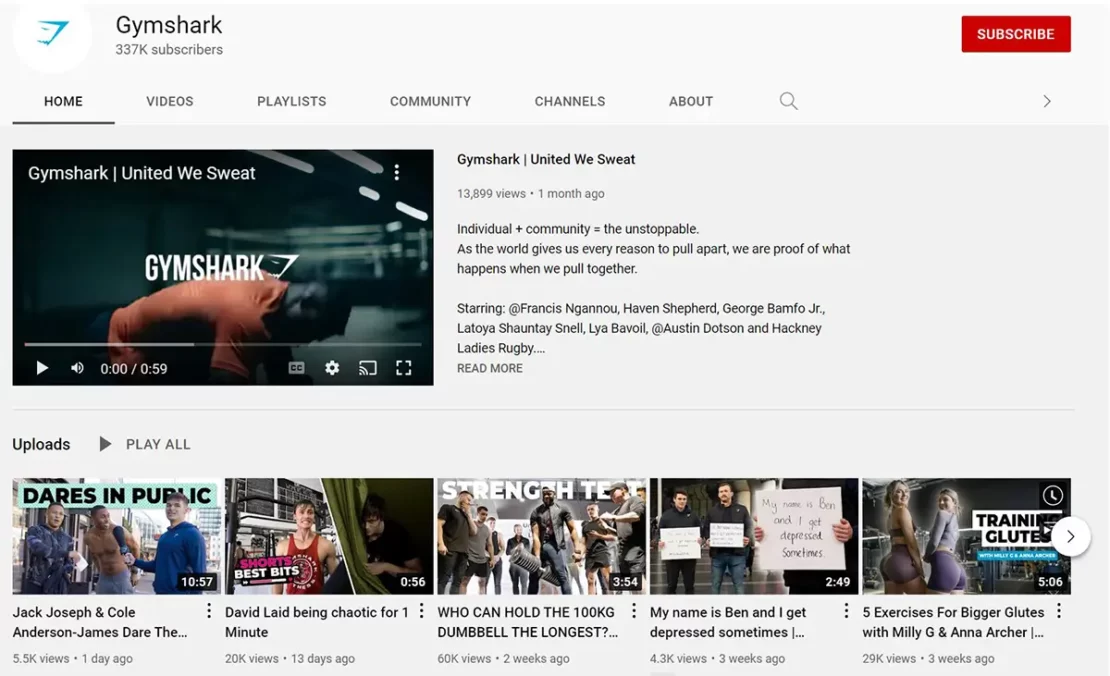 To focus on the conversion aspect of things, if you can produce in-depth product video reviews or breakdowns this can help nudge buyers forward. By showcasing how your product can be easily used to address pain points and solve customer problems you're making the purchase decision easier and help drive more online sales.
5. Using TikTok for eCommerce
TikTok has exploded in popularity over the past few years and shows no signs of going anywhere soon.
Where it was once just a place for teenagers and silly videos, TikTok is now a place where businesses can effectively sell products to TikTok users.
TikTok has focused a lot on rapidly developing an e-commerce capability that taps into the growing popularity of social commerce and product discovery. Brands can now easily sell on here just as they can on Facebook and Instagram.
So, it's probably no surprise that brands have taken notice of a growing user base with an ever-improving eCommerce offering. InQ2 of 2021, global spending on TikTok jumped to $525 million.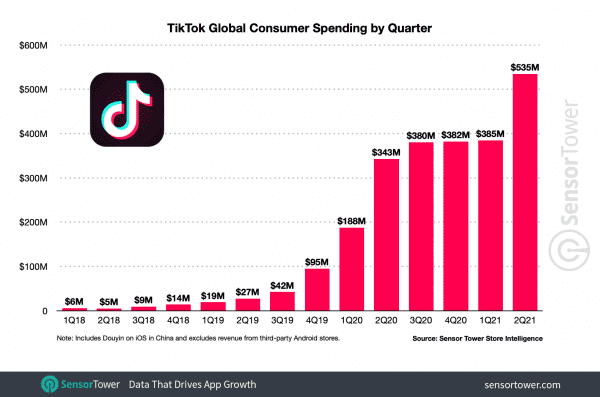 Now if you're a small business you may be thinking you have no chance of competing with big brands and their big budgets. You'd be wrong.
Because of the way TikTok's algorithm works, if you are able to create content that takes off (goes viral), it can gain the same level of, perhaps, even more, attention as the top brands on the platform.
And that just what BlendJet did.
BlendJet used TikTok's Discover page and search to identify fitness and foodie creator accounts to collaborate with on a campaign. This involved the creators developing organic video content featuring recipes using the product.
The creators developed a "Things TikTok Made Me Buy" and "Live Hack" style videos showing the BlendJet device as an alternative to a bulky blender. They even had these videos as promoted as Spark Ads.
The results?
Blendjet's strategic interest-based targeting strategy, strong creator partnerships, and use of TikTok's Spark Ads directly helped its campaign reach more than 28 million impressions, 407,000 clicks and 12,000 conversions with a click-through rate of 1.43%.
The main takeaway from this, which is also similar to YouTube is, it's key to identify creators that closely align with your brand and give them the freedom to develop authentic and share-worthy content.
Social Media + E-Commerce = Social Commerce
By investing your marketing time and effort in the right social media platforms, your e-commerce business can grow exponentially. Utilizing platforms like Instagram, Pinterest and Facebook in your strategy can encourage users to feel like a part of your e-commerce business and connect in a way that was missing before.
There is, of course, lots more to learn about social commerce as it grows in importance and the platforms continue to develop new features. If you are interested in taking a deep-dive into social commerce, and how it can help you grow your online business, this guide is a great place to start.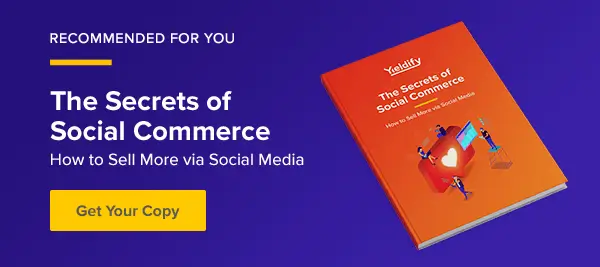 Social Media eCommerce FAQs
Which social media platform is best for eCommerce?
The best social media platforms for eCommerce are, Facebook, Instagram, Pinterest, YouTube & TikTok.
What is the role of social media in eCommerce?
Social media plays a large role in online marketing as it can be used to help establish a stronger web presence, generate leads, and increase traffic by both organic and paid means. Social media channels can also be used to provide customer service support.
How does social media affect eCommerce?
Social media can have a big effect on eCommerce performance. Research from Yotpo found that eCommerce websites that have a social presence have 32% more sales on average than stores that don't. So if you're not on social media you're missing out on some great opportunities.
What is meant by social commerce?
Social commerce refers to the use of Facebook, Instagram, Twitter and other social media platforms as a medium to promote and sell products and services.
How effective is social media to the process of eCommerce?
Social media can be very effective as part of an overall eCommerce strategy. It can help generate leads and traffic very easily, and can also provide customers with another way of contacting your customer service department.