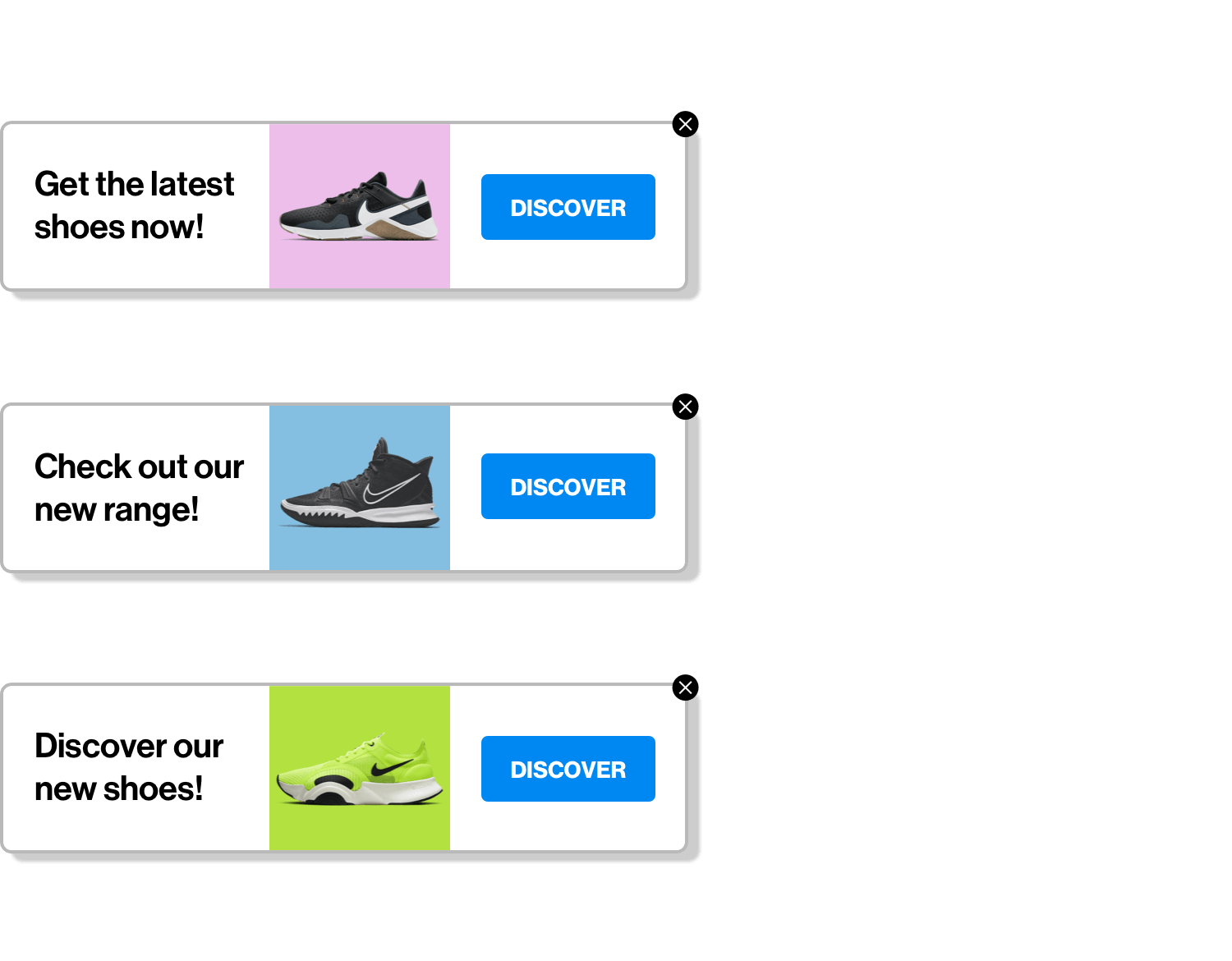 Take the guesswork out of personalization
With A/B/control tests, A/B/n tests and AI-powered predictions, uncover your best performing experiences faster and more confidently on the Yieldify platform.  
Get Started
Read Success Stories
"I view Yieldify as a data analytics company as much as a lead generation and personalization platform. It sets them apart."
AB test any component
Some platforms limit what you can test. With Yieldify, A/B/n test any aspect of personalization – from designs, formats, targeting rules and more.
Find best-performing experiences faster

Detecting top-performing experiences used to take months. Identify your best variants as fast as 14 days with Yieldify's AI prediction engine. 
Test smarter, not harder

You could either juggle several standard AB tests. Or run as many variants in the same confidence test with Yieldify.
Learn more: AI Engines
Discover what's really having an impact
Standard AB tests can hide bad results. With Yieldify, run incremental control testing: test your experiences against a control group who see no personalization.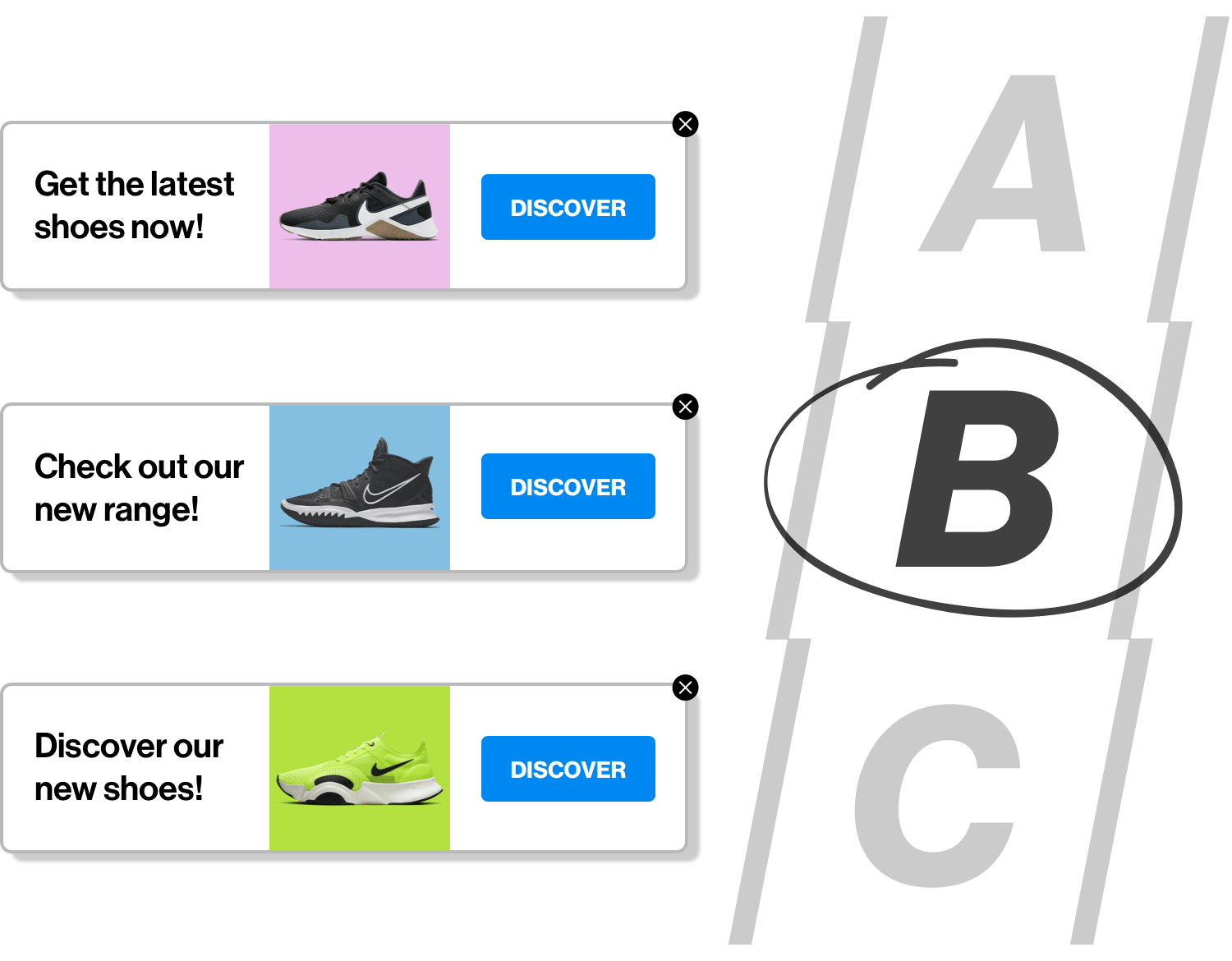 Faster and more reliable testing
Pick out your best performing experiences within 2 weeks

Get actionable steps to improve performance

Hit your targets more reliably including revenue and sales goals
"Yieldify's A/B/n testing technology is helping us to target specific user segments and drive sales."
Features
Yieldify
DIY Tools
Similar Platforms
Incremental control testing
AI-backed performance prediction engine
Exclude low-performers within 2 weeks
Split test triggering & targeting combinations