BLOG
21 Amazon Prime Day 2018 Stats and Facts
Published: Jul 12, 2018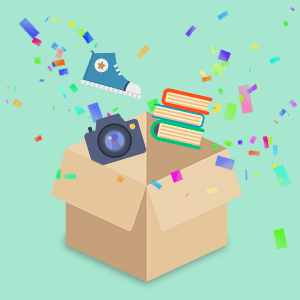 Another Prime Day is almost upon us, here are all the numbers you need to know!
Amazon Prime Day 2018 is fast approaching on July 16th – with the retail giant set to make this the biggest 'Christmas in July' event yet, we've compiled the key Prime Day statistics and facts to show you what to expect this year.
Prime Day 2018 news   
1) 2 more Prime Day hours. Beginning at midday on July 16th, Amazon is increasing Prime Day from 30 to 36 hours. The slightly later date this year means that it avoids clashing with the World Cup.
2) More countries are joining Prime Day. Prime Day 2017 took place in 13 countries – in 2018, Australia, Singapore, Netherlands and Luxembourg are being added to the mix.
3) The Prime Day Launches page. New this year, this new page allows Amazon Prime members to access a selection of deals before the 16th, extending the event and sustaining engagement over a longer period.
4) Prime Day comes to Wholefoods. From July 11th to 17th, Prime members who spend $10 at Wholefoods will receive $10 in Amazon credit. With Amazon's acquisition of Wholefoods only completed a year ago, we can expect to see grocery delivery play a bigger role in Prime Day from next year.
5) It's not just for Amazon anymore. Nearly 50% of the top 100 retailers in the US offered competing deals during last year's Prime Day – Dell, Macy's and Kohl's among those trying to steal Amazon's thunder as the retail event becomes a bigger part of the shopping calendar.
Prime Day reach 
6) $1.6 billion in revenue. With estimates of $1 billion revenue in 2017 (60% growth on the year before), it's expected that Amazon's Prime Day revenue in 2018 could see $1.6 billion.
7) The biggest sales day of the entire year. In 2017, Prime Day outshone Black Friday and Cyber Monday – 2018 promises to do the same.
8) 53 million shoppers. In the US alone, over 53 million people bought from Amazon on Prime Day 2017 – a 15% increase on the year before.
9) 187 million hits. Last year, Prime Day saw 73.8 million visits on day one, with a further 113.2 million visits on the (longer) day two. With even more members and more deals in 2018, we could easily see this break the 200 million mark in 2018.
10) 18% conversion rate. Prime Day's estimated conversion rate clocked in at 18.6% in 2017, more than 5 times the average retail CR in the United States and 50% higher than Amazon's usual conversion rate.
11) 100 million members. Let's not forget that one of the main purposes of Prime Day is to sign up new Prime members. In April 2018, Amazon finally revealed that there are over 100 million members using the service.
Prime Day products
12) 40% cheaper. While many other retailers attempted to muscle in on Prime Day activity last year by offering high overlap in promotions, Amazon succeeded in undercutting them on price. On over 50 Prime Day deals, Amazon ended up 40% cheaper than Best Buy or Target, on average.  
13) 2.67 products per person. The average Prime Day shopping cart at checkout contained just shy of 3 products, with most shoppers spending between $21 and $50.
14) More deals than ever. Prime Day 2018 is expected to deliver over 1 million deals worldwide.
15) Amazon's own products win. Last year's biggest worldwide seller on Prime Day was the Amazon Echo Dot – unsurprising since key Prime Day items tend to be from Amazon's own product range (leading to a 7x increase in Echo device sales between 2016 Prime Day and 2017). This is huge, considering that an Echo device opens a door to a future revenue stream of Amazon products (Echo users spend around $150 more per year at Amazon).
16) 3.5 million toys. Prime Day isn't just about electronics – among the goods shifted worldwide in 2017 were 3.5 million toys, 200,00 dresses and 200,000 lightbulbs.
Prime Day promo
17) 700 million emails. Amazon sent 68 Prime Day email campaigns last year, a big leap on the year before. With some reports suggesting that the retailer's strategy was a little less refined than usual, it remains to be seen what will happen in 2018.
18) Prime Day goes experiential. Prime Day Unboxing events are taking place at secret locations in key cities such as London, Los Angeles and Tokyo. Members lucky enough to secure tickets will be treated to movies and music acts, leveraging both Prime Video and Prime Music services respectively.
Prime Day logistics   
19) 1.14 second load time on mobile. Even under the most extreme onslaughts of traffic, Amazon's mobile site continued to deliver impressive speeds.
20) Going mobile. Amazon Prime Day orders on mobile have doubled year-on-year for the last two years, a result of high purchase intent combined with seamless conversion optimization.   
21) 12 minutes. The fastest deliveries for Prime Day 2017 took less time than it takes to finish your lunch break.
So, those are the key facts and statistics for Amazon Prime Day 2018 – what are your predictions? Are you trying to square up your store to compete with Amazon's attention or backing off until things get a little quieter? Let us know!