BLOG
Do You Know Who Your Most Powerful Customers Are?
Published: Apr 24, 2015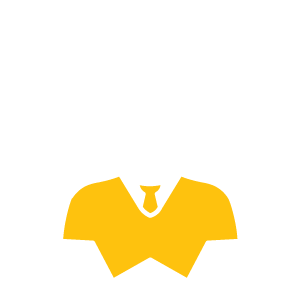 Yieldify's Head of Strategy Jacob Ajwani talks customer value and what brands can do to better measure and boost engagement and acquisition.
Call it: Customer-led, Customer-driven, or Customer-centric. Most businesses are preparing for a significant shift, setting aside one size fits all marketing to establish One To One dialogues with their customers.
Treating anyone who engages with your brand online as an individual will encourage a purchase. This is the point of personalization.
But what customers are most valuable to your brand? And how can you tap the buying power of different kinds of customer?
Customer Lifetime Value: fast becoming the most discussed metric
In lieu of constantly chasing new prospects, swathes of brands are focused on engaging existing customers with strategies that aim to inspire brand loyalty.
They are doing this in a variety of ways, from producing killer content to nurturing their branded communities on social media. This makes sense. After all, it costs five times as much to attract a new customer than it does to keep an existing one.[1] Also the probability of selling to a returning customer is 60% – 70%, far better than the probability of securing new custom (5% – 20%).[2]
It's also hard to argue with the fact that existing customers spend 31% more than new customers.[3]
Building a trusting relationship with your existing customers is a vital building block in the foundation of your brand. Use Customer Lifetime Value (CLV) to measure how much an individual is spending with your brand. CLV indicates how the marketing team's efforts improve profitability of customer relationships long term.
Don't forget first-time shoppers
Tailoring your messaging to first-time customers is another way to extract value. If you focus all your attention on keeping the people who already buy from you happy, you're bound to neglect new prospects. If you ran a brick-and-mortar store, you wouldn't ignore the vast majority of your customers – so don't do it online. You can't afford to only preach to the converted.
Segment your prospects and identify their traffic source. This lets you make smart choices on how to tailor your content to each individual user. Messaging should vary depending on where your visitor has come from, whatever their origin, but stay focused on giving your first-time users a reason to stay. Ways in which this can be achieved include directing them towards existing offers, offering free delivery or giving them 10% off their first order. Also split-test different messaging to optimise those interactions. Will, for example, serving 3 of your KSPs or 6 better encourage a purchase from those visitors first landing on your site?
Court casual buyers
New customer acquisition is as much about quick wins as it is about cultivating loyalty and long-term custom. The fact is 77% of consumers admit they have no relationship with a brand.[4]
But this presents an opportunity.
Engage prospects with bubblegum incentives such as limited timeframe discounts, free gift offers or engage them in competitions. If you can entice light buyers, you will grow your brand. Driving up your market penetration is just as healthy an objective as fostering loyalty. And pushing the former will influence the latter.
Simplify the user journey
Whichever form your on-site visitor takes, don't risk basket abandonment with a cumbersome checkout process. Strip out arbitrary stages from your buyer process and you will lift on-site conversions.Provide, for example, a guest checkout option and you'll reduce casual buyer drop off. It's telling that 8 out of the top 10 US retailers already offer a guest checkout.[5] ASOS cut their abandonment rate in half just by removing any mention of registering to create an account.[6]
Customer-centric marketing is about having the ability to establish enriched and profitable relationships with your customers. But this doesn't also mean you should assume all your potential shoppers can be converted into big brand advocates. There are endless variables at play within broad groupings of potential buyers. Start by distinguishing returning customers from new visitors. From there, you can deepen segmentation and targeting criteria to speak to users in a highly personal way.
By taking all potential customers seriously, you can deliver experiences relevant to each individual shopper, encouraging custom from everyone who comes into contact with your brand.
[1] https://www.forbes.com/sites/alexlawrence/2012/11/01/five-customer-retention-tips-for-entrepreneurs/
[2] https://www.helpscout.net/75-customer-service-facts-quotes-statistics/
[3] https://www.getelastic.com/customer-acquisition-vs-retention-infographic/
[4] https://hbr.org/2012/05/three-myths-about-customer-eng
[5] https://econsultancy.com/blog/10355-eight-out-of-top-10-us-retailers-offer-guest-checkout/
[6] ibid.