BLOG
#FollowFriday: 20 of the best design blogs to follow today
Published: Apr 14, 2017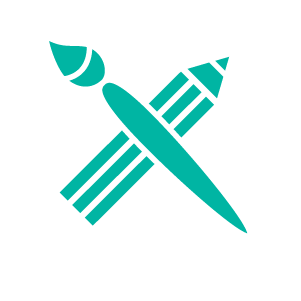 No smart marketer would underestimate the importance of design in marketing; it's integral to your branding, your conversion rates and your customer experience. Discover our top design blogs to keep you inspired…
There are few terms that cover as wide a spectrum of specialisms and disciplines than 'design'; we've grouped up some of the best Design design blogs for you to follow to stay up-to-date.
Don't forget that most of these also have great Instagram accounts – so if you're not already following them there, you should be!
General inspiration blogs
Prolific posting on architecture, design and technology.
Inspiration in every aspect of design and art, with useful news round-ups hitting the blog weekly.
The world's largest independent design consultancy covers everything from print to web (and all the stuff in between).
For inspiration that includes the quirky and offbeat as well as the more mainstream, check out the design and photography showcases.
Not just design inspiration, but the backstories of the creators behind them and the issues they care about.
One of Time magazine's top 140 Twitter feeds for a good reason – packed with art, photography, design and technology.
Mostly graphic design, but not short on other inspiring examples of creativity from the work of art and product design.
Prolific output on every kind of design, with news and long-form articles as well as a showcase of work.
'Art, design and visual culture'; pioneering and inspiring stuff from the Colossal blog.
Graphic design blogs
Packed with inspiration but also tips and career advice for designers looking to develop their skills and expand their networks.
Dedicated to graphic design, technology, culture, and how it all fits together.
A graphic design firm mostly taking on its own projects.
Great work examples from a leading studio in Barcelona (these guys are actually much better on Instagram, so make sure to follow them there).
Web design blogs
Submit your own site to this awards programme for web designers or developers, or simply check out all the other amazing submissions.
Written by web designers, for web designer.
Very marketer-friendly design angles on everything from email to UX and the tools you need to work on them.
Packaging and brand design blogs
Truly drool-worthy example of packaging from all over the world.
Product design blogs
Beautiful products and interior design inspiration from all over the world.
Typography blogs
Yep, this one's all about type, type, type.
Don't see your fave on here? Let us know! Drop us a line on marketing@yieldify.com or Tweet us @yieldify.