BLOG
#FollowFriday: 22 of the best retail Twitter accounts to follow today
Published: Apr 7, 2017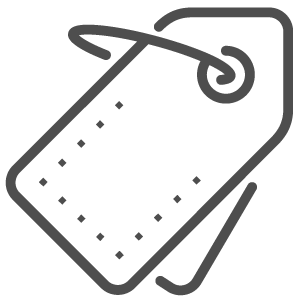 Looking for the hottest news and best insights into the world of retail? Here are the influencers to start following today to stay informed on all things e-commerce and more.
In the great spirit of #followfriday, we're sharing some of the best places to start when it comes to turning your Twitter feed into a hive of news and insights on retail. Follow these accounts to fill your commute with the latest news and insights to stay ahead of the curve.
Thought leaders
Whether they're talking about conversion rate optimisation, digital experience or even POS technology, these industry movers and shakers will give you informed insights and opinions to chew over.
Particularly great thoughts on millennials in e-commerce from this high-profile consultant
[tweet https://twitter.com/chrishpetersen/status/847584356256423936]
Blogger, entrepreneur and all-round e-commerce veteran serves up great questions and insights
[tweet https://twitter.com/edgacentlinda/status/842409691720310784]
Formerly of ConversionXL, currently of Shopify – posting great content every day
[tweet https://twitter.com/tommyismyname/status/847450590875574272]
TCC Global's Insights Director tweets about a lot of retail topics – and about Haribo. A lot.
[tweet https://twitter.com/BryanRoberts72/status/847414448155271171]
Quality content and RTs from author Bob Phibbs
[tweet https://twitter.com/TheRetailDoctor/status/847510394168070144]
Great content and opinion-sharing from SapientRazorfish's SVP of Commerce.
[tweet https://twitter.com/retailgeek/status/847827828179599361]
Covers the e-commerce beat for ReCode; a great source for the latest on new Silicon Valley retail innovations and trends
[tweet https://twitter.com/DelRey/status/847506795266416640]
Australia-based retail entrepreneur and speaker offers a different perspective from UK or US-centric commentary
Just very, very good at sharing content
[tweet https://twitter.com/EcommerceBoy/status/847130487235756032]
Fresh from giving a great talk at this year's Internet Retailing Expo, Schuh's Deputy Head of Ecommerce has pithy insights and RTs to share.
[tweet https://twitter.com/mcmillanstu/status/808265185127464960]
Publishers and brands
Great blogs and channels that offer more than just news.
Tune in every Monday at 1pm-2pm UK time to post your questions an e-commerce live chat, or simply check out some of what other marketers are asking.
[tweet https://twitter.com/ecomchat/status/844901300584271877]
Independent commentary and articles aggregated into a couple of deep-dive articles posted every day (worth subscribing to the newsletter too).
[tweet https://twitter.com/PracticalEcomm/status/846760638059872257]
Well, it would be remiss to not mention ourselves. Follow us for the fast-track to our blogposts and best practice examples from clients around the world.
[tweet https://twitter.com/Yieldify/status/846405934180188161]
For quick-fire news in the UK
Here are the Twitter accounts that will mean your commute is full of the latest breaking news for the UK market
Retail Week: the articles here sit behind a paywall, but the headlines alone are useful information
Econsultancy: you almost certainly already follow these guys already…
Drapers: fashion-specific, but great content for any retailer
Retail Gazette: news in high volume
Internet Retailing: Europe-wide news, stats and opinion pieces
For quick-fire news in the US
No matter what coast you're waking up on, here are the Twitter accounts that will have you up-to-date by the end of breakfast
Retail Wire: on-the-hour news from the East Coast
Ecommerce: posting several times a day
National Retail Federation: lots of policy news and stats
Shop.org: more news, stats and shares
Don't see your favourite on here? Let us know! Drop us a line on marketing@yieldify.com or Tweet us @yieldify.