BLOG
Harrys of London Case Study: How Yieldify Generated £60,000 Increase In Revenue
Published: 14/02/2017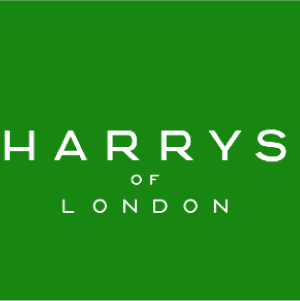 Learn how Harrys of London used Yieldify to help deliver a £60,000 increase in revenue.
Harrys of London is a luxury men's fashion brand that sells worldwide; its challenge was to make its digital experience meet the high standards its customers are used to in its bricks-and-mortar stores. And that's where the Yieldify Conversion Platform came in.
Harrys of London was one of the first customers to use the Yieldify Conversion Platform and immediately got to work solving the problem of needing to deliver a digital experience as sophisticated and tailored as the shoes it sells.
Three short months later, its e-commerce team had delivered personalisation campaigns on a new website that served customers worldwide, helping deliver over £61,000 in revenue.
Click the preview below to download the case study and discover how:
luxury retailers can engage in conversion rate optimisation without compromising on their brand values
how Harrys personalised their customer journey depending on where the visitor was browsing from
how Harrys acquired new customers and helped increase conversions without offering discounts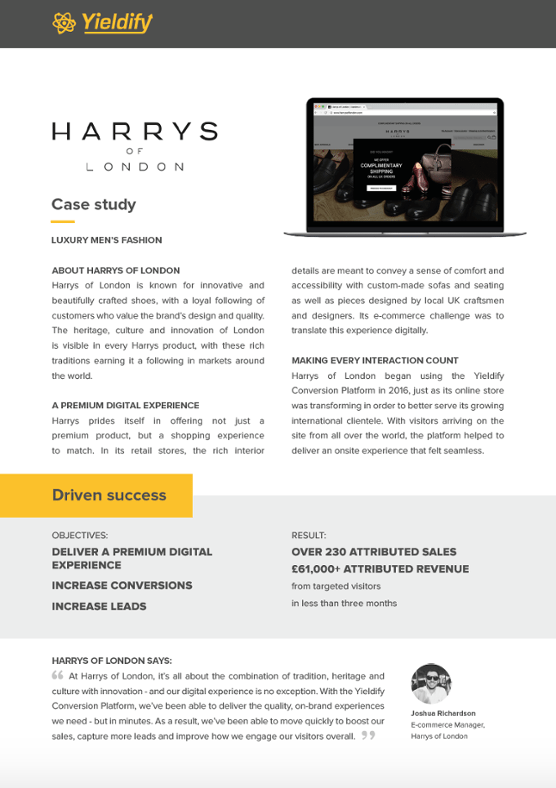 Want to learn more about the Yieldify Conversion Platform? Check out our latest blog post for more details or go ahead and request a demo.