BLOG
Introducing Dynamic Promotions
Published: Mar 7, 2017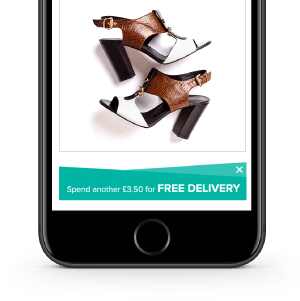 More personal, more powerful; our exciting new feature helps increase conversions and spend with targeted messages that change to reflect your visitor's exact cart value
Personalising your website experience to your individual user and their actions is a powerful way of getting results – whether that's collecting leads, driving conversions or increasing your average order value.
Our brand new feature on the Yieldify Conversion Platform allows you to take that a step further.
Dynamic Promotions allow you to deliver smart and simple triggered messages that automatically change to reflect your user's unique cart value. Showing the exact amount a user needs to spend to reach a promotion makes your engagement more personal, encouraging them to take the next step – helping you increase conversions and order value.
Here's how it works: