BLOG
Influencer Marketing: Fleeting Fad Or Inevitable Change?
Published: Oct 19, 2017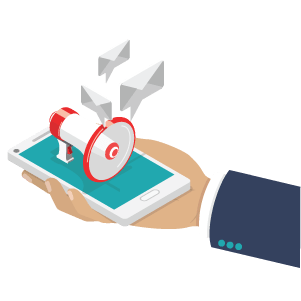 What is influencer marketing – and is it worth your time? We're about to find out.
As marketing continues to evolve, the way we interact with customers has to change with it. One of the latest shifts in practice is using influencer marketing. With its frenzied addition to the arimpasenal of engagement tactics, it's easy to mistake this sudden trend as a flash in the pan, but the right influencer marketing strategy can truly set your brand apart.
What is influencer marketing?  
The trend is a shift in focus away from marketing directly to a specific group of consumers, to using an influential person – relevant to that group – who can provide marketers access to them. So, instead using of marketing methods like display or social media to raise awareness of your product, an influencer – using their platform – does this for you.
Who counts as an influencer?
An influencer can be anyone, but they need to be trusted and recognized for their thought leadership and expertise on a given topic. They resonate strongly with those who follow them and have a far-reaching impact on social media.
Why use influencers?
With 88% of consumers trusting reviews from strangers as much as they would their peers, social proof tactics such as reviews become markers of a trustworthy and worthwhile purchase. By the same token, the value of a recommendation from a public figure who resonates with consumers creates a clear use case for influencer marketing. 
Marketers are already aware of the benefits of this, with 84%  planning to launch at least one campaign featuring an influencer. Meanwhile, 60% of beauty and fashion brands already have an influencer in place.
Crucially, influencers are a major component in reaching a particular burgeoning consumer group: Gen Z. With the oldest of this generation currently finishing university, they're true digital natives. 70% of teenagers who subscribe to Youtube say they relate to influencers on the channel more than traditional celebrities such as actors and models. A further 63% note they prefer to see "real people" they can relate to in ads.
Who's using influencers?
There are already plenty of success stories when it comes to influencer marketing. Here are two:
PrettyLittleThing
The fast-fashion brand ships out 20,000 orders a day. How did they achieve this? In part, an influencer partnership with Kylie Jenner.
Using the celebrity-socialite to model its products, PLT appealed to Jenner's fans – members of the elusive and unreceptive-to-marketing Gen Z. Shoppers who wanted to emulate her fashion sense and lifestyle were able to do so wearing items modeled by the influencer herself.
PLT's Instagram, with over 2 million followers, continues to work with influencers and appeal to the aesthetics favored by their now-loyal Gen Z audience.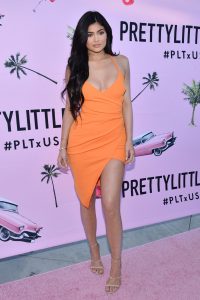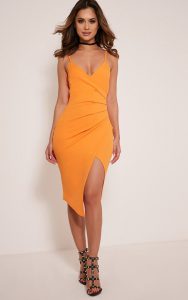 Dollar Beard Club
Another brand that has seen a positive impact following a partnership with influencers is the Dollar Beard Club.
The subscription-model company used the self-proclaimed 'King of Instagram' Dan Bilzerian, amongst others, in its 'The Truth about Beards' Youtube short. This funny video, capitalizing on 'No shave November' increased subscriber numbers to its channel and has racked up over 130m views, creating a niche following online.
Do influencers only appeal to Gen Z?
No, influencers are not just a Gen Z phenomenon. With 71% of Baby Boomers and Gen X happy to repost shared content, they're actually more likely to share on social media than any other generation.
So, how can I market to other generations using influencers?
By using micro-influencers. It may be better to create a campaign in partnership with an individual who has a niche – but engaged – following to market your product.
Gen X bloggers like 'Style me Sunday' – who notes her site as being for "curvy, over 30s and mums" – appeals to specific demographic who frequently comment on or re-post her content. Other micro-influencers such as 'The Roaming Boomers' with their select following of retired baby-boomers looking to travel, could also be partnered with: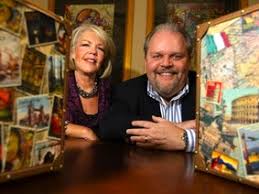 Where do I look for influencers?
Predictive trend tools like Trendspottr, traackr and Sysomos locate photos, influencers, tags and topics which frequently have high engagement. Using these tools you can pick a topic and influencer that you want to use.
However, though these tools can point you in the right direction, 84% of influencers are still found via manual searches on social media – as only you can know if an influencer is truly the right fit for you brand.
How do I pick the right influencer?
An influencer needs to have three things: reach, resonance and relevance.
Reach: does your influencer have a sufficient audience?
Influencers have follower counts averaging from 100,000 upwards. Those with followers that are less than 100,000 but over 10,000 are called 'micro-influencers'. Micro-influencers, despite their relatively small reach, tend to have higher engagement with their following.
Resonance: will your influencer resonate with your intended audience?
Your influencer may have far-reaching engagement, but are they credible? If you partner with an influencer who is not seen by consumers as being trustworthy, knowledgeable or personally involved with the content, this will also reflect badly on your brand.
Relevance: is your content and influencer relevant?
It may be tempting to opt for a big name as they'll likely have reached, but this doesn't always mean that they're relevant. The influencer you chose must not only be relevant to your brand image and messaging but have relevance socially so that the partnership does not feel dated.
How much can I expect to pay an influencer?
This depends on the influencer. Some influencers have a flat fee which they expect to cover the duration of the partnership. Others are paid for every interaction with their sponsored post or compensated with 'freebies' from your brand.
As influencer marketing continues to cement its place within modern marketing, 19% of marketers note that they have seen influencer fees increase by up to 50%. At the extreme, brands have splashed upwards of £50,000 for a sponsored post on Snapchat and £75,000 for Facebook.
As fees continue to skyrocket, a shift in focus towards the more budget-friendly micro-influencer has intensified, with more than 55% of agencies incorporating them into their future strategies.
How do I measure its success?
As the impact of influencer marketing continues to increase, so does the need for measurable ROI. The debate is still rife regarding whether sales or engagement should be the deciding metric for success.
79% of marketers currently use engagement to measure ROI, as many influencer partnerships aim to increase awareness and cement brand positioning, prioritizing this over sales.
However, a need for a more measurable ROI has been noted by Rakuten as a top priority for marketers working with influencers, as budgeting for campaigns without measurable ROI also continues to contribute to the attribution challenge.
Will this bubble burst?
Regulations for working with influencers are getting tougher. The FTC has recently made examples of prominent influencers and brands by fining those who weren't transparent with its marketing partnerships. Sponsored posts now require explicit signposting that they have been paid for.
This could become the Achilles' heel of the influencer marketing trend. It's possible that this turns off consumers from engaging with influencers' posts, especially members of Gen Z who are particularly averse to having their social channels infiltrated and being sold to.
Conclusion: what does the future hold?
While influencer marketing as we know it may eventually wane due to increasing fees, a limited pool of influencers and new regulations, this latest trend is revolutionizing marketing.
The methods marketers use to increase brand awareness and the eventual purchase of products online will continue to change. As more influencers work directly with brands to devise marketing strategies, brand awareness will evolve to become less about disrupting a social space and more about increasing transparency by seamlessly blending in with content that is already being produced and consumed, integrating organically to be an accepted part of it.
Influencer Marketing FAQs
? What is influencer marketing and how does it work?
Influencer marketing is a collaboration between an online influencer and a brand. The influencer will agree to market the products or services of the brand to their audience.
? What are the benefits of influencer marketing?
There are many benefits to influencer marketing, which include:
1) Quickly builds trust with your target audience
2) Improve brands awareness and recognition
3) Provide you with great content opportunities
4) Effectively reaches and engages with your target audience

? What is an influencer marketing campaign?
An influencer marketing campaign will involve a brand forming a partnership with a chosen influencer whereby the influencer agrees to promote the brand to their audience. This could be across social media channels or during live events. The campaign will lay out all of this.