BLOG
Our campaigns of the month: December 2018
Published: Dec 19, 2018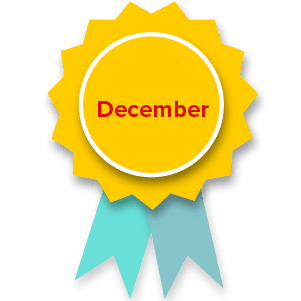 Check out our campaigns of the month: December 2018!
Learn how Marks & Spencer and Pacifico Optical are optimizing the customer journey in our Campaigns of the Month: December 2018 edition.
How M&S showcases its award-winning Christmas food
With the 'golden quarter' a key period for grocery sales, Marks & Spencer wanted to help visitors discover it's award-winning selection of food to order.
"Building trust with online consumers is so important when it comes to the grocery sector, and even more-so when it comes to one of the most important meals of the year!

With this in mind, Marks & Spencer wanted to highlight a USP and trust-signal to new visitors – the numerous awards it has won for its Christmas products from respected publications.

We worked together to develop a notification displaying the BBC Good Food and Good Housekeeping Institute logos, with a CTA inviting visitors to shop a curated selection of the winning products."

Charlie Singleton, Head of Retail – Health & Beauty, Customer Success
How Pacifico Optical highlights USPs along the customer journey
The eyewear market has been revolutionised in recent years by the rise of direct to consumer brands like America's Warby Parker and South Korea's Gentle Monster.
The key to this success? A smooth customer journey between offline and online – something Australian 'accessible luxury' eyewear brand Pacifico Optical recognised and used the Yieldify Conversion Platform to create.
In order to make it as easy as possible for visitors to find their perfect frames Pacifico Optical serve relevant messages at different stages of the customer journey. Visitors are notified of the latest store opening upon arrival, so they know that an offline visit is possible as they browse.
Then, if a user shows more intent to buy, by visiting the product page or cart, but then decides to exit, the brand highlights its free shipping and free returns USPs, giving unsure shoppers a compelling reason to convert.