BLOG
Our campaigns of the month: January 2018
Published: Jan 29, 2018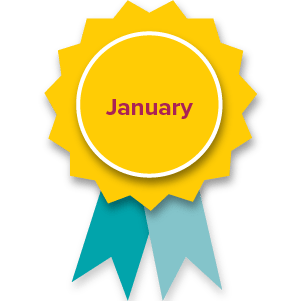 Looking to increase average order values or optimise your customer journey? Come and get inspired by some of our favourite client work this month.
Increasing average order value with Happy Dog UK
Premium dog food brand Happy Dog was looking to motivate customers to check out with a higher-value basket. To do this, the team took advantage of one of the newest smart content types available through the Yieldify Conversion Platform, progress bars. A neat way to add to the customer journey, the progress bar subtly shows how far away Happy Dog customers are from achieving free delivery, providing a clear visual encouragement to increase their order value.
Luxury fashion consignment site HEWI London makes buying and selling pre-worn items easy, but with limited inventory ensuring customers can discover the brands and products they're looking for is key. To help customers discover everything HEWI London has to offer, the team implemented three campaigns using the Yieldify Conversion Platform.
When a visitor arrives on site, a sidebar curating the hottest products directs them to page showcasing the favourites of the month. Then when they click through to a product, visitors are invited to discover more from that brand with a corner notification, offering another way to browse the site based on their preferences. Finally, if a user motions to exit without purchasing, they are shown an overlay prompting them to sign up to stay updated with new arrivals, and given a promo code to tempt them to stay on-site and make their first purchase.