BLOG
Our campaigns of the month: July 2018
Published: Jul 23, 2018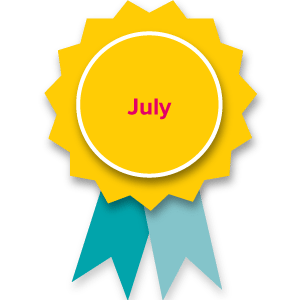 How can you create customer journeys that convert? Here are some of our favorite examples this summer!
How Stansted Express uses USP messaging to drive bookings
Stansted Express trains are the quickest and most direct way to travel between London Stansted Airport and the capital. With services running every every 15 minutes, travellers can rest assured they'll be able to continue their journey – even if plans change.
"Yieldify worked with Stansted Express to highlight the frequency of service USP at the perfect moment in the booking funnel. Providing extra reassurance on the payment page has been very effective in encouraging visitors to complete their booking. This campaign was delivered via a subtle Notification format with an eye-catching animated GIF"

Therese Catindig, Digital Strategist, Yieldify
Learn more about how travel brands are optimizing the customer journey in our report featuring Stansted Express, Icelolly.com, Villa Plus and more.
How MyPhoto uses Dynamic Social Proof
MyPhoto realized its mission by creating the easiest and fastest way possible for photos on its customers' phones to become amazing products, gifts and home decor.  MyPhoto delivers everlasting memories with its products, and the brand continues to evangelize the simplicity of its online offering.
Here's how Dynamic Social Proof adds to that offering:
A key reason that we buy comes down to how popular we think a product is. We're attracted by the hottest trend, the latest release, or what others are purchasing. But it's often the case that customers browsing your site don't have this insight into what's popular, as they might do if they were shopping offline.

Using Dynamic Social Proof MyPhoto show a well-timed notification with information on how many others have viewed a particular product. At Yieldify our data shows that this type of campaign can generate conversion rate uplifts from +6.6%, up to as high as +48.3% depending on the targeting criteria."

Alex Gold, Senior Customer Success Manager, Yieldify