BLOG
Our campaigns of the month: November 2018
Published: Nov 27, 2018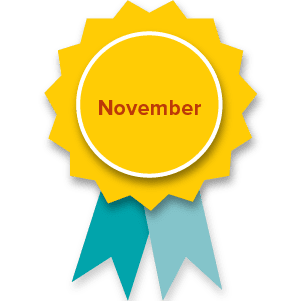 Check out our campaigns of the month: November 2018!
Learn how Argos Pet Insurance and Soak.com are optimizing the customer journey in our Campaigns of the Month: November 2018 edition.
One of the key challenges within financial services is building trust with new visitors. For Argos Pet Insurance this meant understanding how to build trust with those looking to insure their pet for the first time with Argos Pet Insurance.
"We took a data-driven approach, analyzing each step of the funnel, to understand and advise on the specific stages in the funnel that could be targeted.

Through testing, Yieldify and Argos Pet Insurance identified that each step of the quote funnel required a different action to improve engagement and encourage users to the next step.

The video below shows just one of the successful tactics – highlighting USPs and social proof such as customer ratings, number of pets insured and claim processing time."

Stephanie King, Client Services Team Lead, Yieldify
How Soak.com optimizes the PPC journey
With acquisition costs rising, retailers need to make the most of valuable PPC traffic once it hits the site. Online bathroom suite and furniture retailer Soak.com wanted to understand more about these visitors and keep the journey going toward conversion.
"While designed to help drive conversion, the Soak.com PPC journey campaign had a second objective that was just as important: gaining insights into how PPC visitors responded to different sub-categories within a product range.

Together we created a campaign that used referral source targeting, to show visitors exiting on the radiator category an overlay asking what they were looking for. This contained three calls to action: shop by style, room or by colour.

This campaign helped the team at Soak.com to reduce abandonment on premium PPC traffic as well as gain a greater understaning of the user experience.

Harry Cochran, Account Manager, Yieldify