BLOG
The Advertiser's Crash Course In Online Attribution
Published: Jan 21, 2014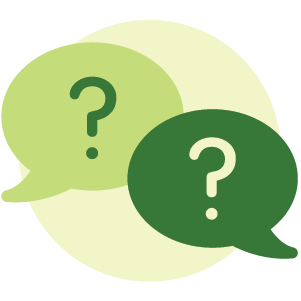 Yieldify Partnerships VP Ollie Jones explores the current state of play in online attribution and forecasts the direction of the debate in 2015.
91% of marketers recognize the importance of attribution and 35% consider it critical to their plans.
But attribution is a persistent problem for online marketers. Which partner takes credit for the sale? How do you attribute value to a branding display banner that leads to a website visit, that leads to a product search on Google and an eventual purchase? Much is still based on a Last Click model and we still don't really have a solid method of attributing money spent on branding or social.
Attribution models and tools are useful but they're no magic wand.

Eric Eichmann, Chief Revenue Officer, Criteo
Yet being able to calculate ROI and accountability as accurately as possible is crucial not only in order to justify and optimise your online ad spend, but also to make sure your chosen partners feel properly motivated to drive value to their brand partners.
Last Click works but the system is flawed
In an ideal world, you would be able to monitor user behaviour based upon on-site dwell time, time elapsed since coming through an affiliate partner and the order in which a user interacted with each affiliate or channel (search / social / display) in order to find out who should be allocated credit for what.
In reality, the industry leans on a 'last click wins' model. Its central flaw is that a partner can drive the traffic to the site in the first place, only to be overridden by a voucher code at the last hurdle. The model doesn't give fair credit to the entire user journey. Pay Per Click wins out in a big way following Last Click because people search for a brand on their way to conversion. They do this because it is convenient rather than because it has actually had an influence on their intent to buy.
There are winners and losers here, but the biggest losers in Last Click are the advertisers themselves. If those driving the highest value leads do not receive an excellent ROI from their clients, they will lose the motivation to continue driving value.
Advertisers need to be more aware that Last Click has not been defined as an industry standard – it doesn't have to stay this way and all signs suggest that the scales are tipping towards a more intelligent system of attribution.
Multi-touch attribution is the future
Rather than spotlight the last form of media the customer was exposed to, multi-touch attribution recognizes the importance of every interaction and opportunity to interface within the consumer's journey from awareness to actual purchase.
Multi-touch attribution is widely expected to mature in 2015. The ideal model – whereby the credit for revenue driven is distributed across touchpoints – promises to provide fair and valuable allocation of credit. The systems necessary to crunch user interaction data in real time are only coming to fruition now.
The big players are driving this change – Google and AOL's acquisition of Adometry and Convertro last year signalled to the market that it is only a matter of time until Last Click is replaced by this more dynamic and reactive model.
Disjointed buyer journeys complicate attribution
It is well known that the online buyer journeys is fragmented between channels. Right now, nobody knows how to track cross-device purchases without personally asking the consumer. Cross-channel journeys further muddy the water. There will be over half a million click-and-collect purchases made in 2015. Likewise users frequently use the high street as a showroom for online transactions – and websites as a webrooms to inform brick-and-mortar purchases.
These scenarios all raise further questions as to how sales can be properly attributed when the purchase path crosses between offline and online. Attribution therefore requires a strong omnichannel strategy as a platform where user behaviour can be properly tracked across all channels and devices.
Trust the teams behind new tech
Whether products initially drive traffic, bring users back to a site or encourage users not to leave in the first place, it is worth remembering that all these solutions are being built from the ground up by dedicated teams who are working with the intention of improving brands' online user journeys.
Partners only stand to profit if the client does…in principle. They should only profit if they claim the sales or cross a threshold of clicks; it is the analyst's job to establish whether these sales are truthfully assigned. But transparency should go both ways. If marketing managers are prepared to share insights that might serve to assist their partners in optimising their offering, that conversation stands to benefit both parties.