BLOG
Yieldify and Student Beans Join Forces
Published: Oct 8, 2018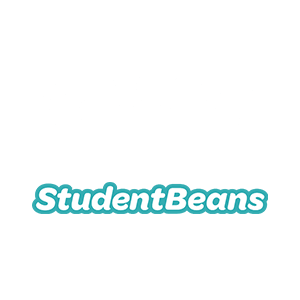 With Generation Z on track to become the biggest consumer group in the next two years, with a spending power of an estimated $404 billion in the US alone, it's little surprise that an increasing number of retailers and brands are turning their attention towards the lucrative student market in a bid to curate a new generation of loyal customers.
With that in mind, we're excited to announce a brand new partnership with Student Beans, the world's leading student loyalty network.
Student Beans works with over 500 brands across the world to help them run their own student discount programs using award-winning student verification technology via websites, apps and stores.
It works by allowing students to view valuable student discounts, while its app offers location-specific deals. Student Beans then takes on the work of verifying student status through email confirmations, which means that partner brands can offer gated programs with no added effort. Its technology can now verify 163 million students students in over 50 countries.
By joining forces, we're enabling our joint customers to combine our award-winning CJO solutions with Student Beans' technology to deliver targeted messages and offers to student shoppers at the perfect moment in their journey. It's a great opportunity to derive even better return on both solutions, with no extra investment and no extra work.
Here's how it works
Thanks to Yieldify's expertise in e-commerce optimization, joint customers can drive more enrollment in student programs by using Yieldify to deliver targeted onsite messaging to drive more sign-ups, which are then verified by Student Beans.
Further down the funnel, Yieldify can deliver targeted student-focused messaging through Notifications and Overlays, helping increase conversions and average order value on the road to greater loyalty.
The best thing about it? It's up-and-running in days and won't cost any extra to joint customers. Yieldify and Student Beans take on all technology integration processes, and clients can usually implement integrated solutions within 24 hours.
To mark the start of the new partnership, we'll both be exhibiting at PerformanceIN Live, the affiliate and performance marketing conference that takes place in London on October 15th and 16th. Yieldify will present 'CRO is Dead: Mapping the future with Customer Journey Optimisation' on the first day of the event at 10.20am on the Marin Dome Stage.