LONDON, February 5, 2020  – Yieldify has announced the appointment of Waleed Al-Atraqchi as its new Chief Executive Officer. Founder Jay Radia will step down from the role of CEO but continue to serve on the company's Board of Directors. 
With offices in London, New York, Sydney and Singapore, Yieldify delivers website personalization for ecommerce businesses. To date, the company has delivered in excess of 200,000 campaigns for over 500 clients, including Domino's Pizza, L'Oréal and Flight Centre. Since its founding in 2013, Yieldify has grown nearly 200% each year and raised over $18.5 million from investors, including Google Ventures, Softbank Capital, Hoxton Ventures and Data Point Capital. 
"Yieldify has seen impressive growth under Jay's leadership and I'm honored to take the company to the next level," said Al-Atraqchi. "Yieldify makes high-speed personalization easily accessible for both enterprise and mid-market companies, which presents an immense opportunity. I'm excited to build on Yieldify's reputation as a market leader and develop the next generation of personalization solutions."
A marketing technology leader with over 30 years' experience, Al-Atraqchi was most recently President of CJ Affiliate, successfully leading the company to its acquisition by Publicis in April of last year. He was previously CEO of Affinnova and President at Imagitas, where he delivered hypergrowth and successful exits for both companies. His appointment at Yieldify is effective immediately and he will be based in the company's London headquarters. 
"I'm proud to be able to pass the torch to Waleed," said Radia. "His experience and success in marketing technology makes him ideal to lead Yieldify into its next chapter. It's been an incredible journey working with this amazing team and hundreds of clients and partners across the world, and I look forward to supporting the company's growth and expansion."
John Giuliani, Executive Chairman at Yieldify, welcomed Al-Atraqchi into the role: "Having worked closely with Waleed for many years and seen his leadership first-hand, we're confident that he's the right person for Yieldify. We're immensely grateful to Jay for all that he's done to build this innovative company and we look forward to his continuing leadership on the board."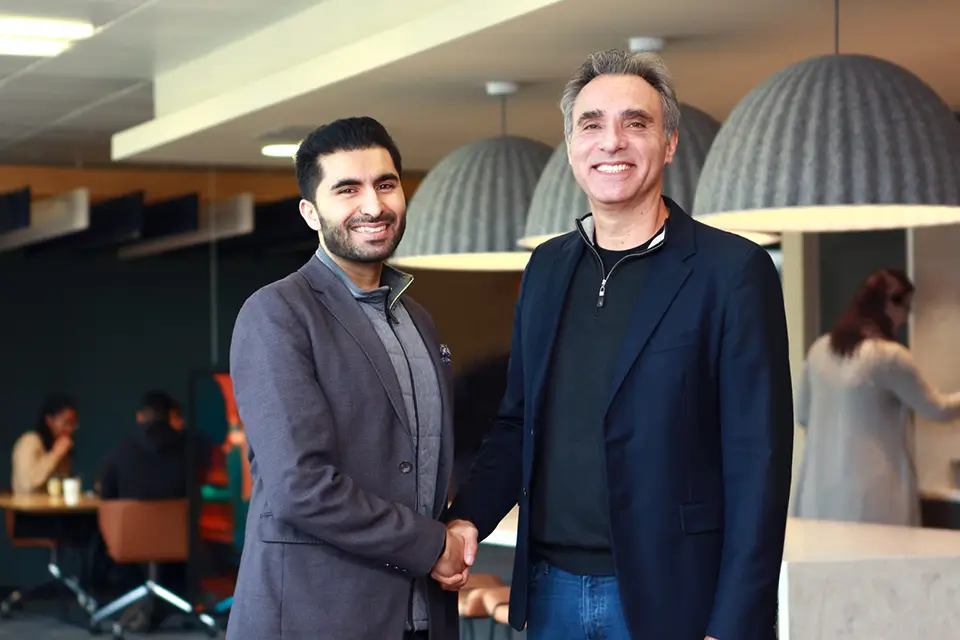 About Yieldify 
Yieldify is a customer journey optimization company that brings personalization to the full customer journey. It combines award-winning software with a proven CJOTM methodology to deliver measurable results quickly and easily.
To date, Yieldify has influenced over 100 million sales through more than 200,000 journeys. It currently delivers customer journey optimization for over 1,000 leading e-commerce websites, including Domino's Pizza, L'Oreal and Flight Centre. Learn more at www.yieldify.com.