"Yieldify's excellent analytics, brilliant software, and crafted customer experiences in conjunction with their stellar services team have enabled substantial growth of our online business. The flow-on effect is significant too."

The Healthy Chef is an emerging international brand from Australia that offers pure functional food products, cookbooks, recipes and meal plans for health and wellbeing.
Founder Teresa Cutter's authentic brand voice combined with her visibility as an award-winning chef, bestselling writer and leading authority on nutrition has put The Healthy Chef on the map in Australia and New Zealand and in the spotlight with new audiences in the United Kingdom and North America.
Challenge
The overall global demand for functional foods and beverages remains strong amid the tectonic consumer trend towards better health and wellness. Yet, growth forecasts for most developed countries are flat to low given rising market saturation.
The Healthy Chef has broken through the clutter and is successfully attracting ever increasing traffic to their website's blog and content. However, moving readers aptly down the purchase funnel from awareness and consideration to purchase is a fundamental challenge in building a prospering market niche.
Strategy
Yieldify identified several personalization opportunities for The Healthy Chef using its advanced analytics, testing and optimization capabilities which included:
Drive high-quality newsletter sign-ups by personalizing lead capture experiences specific to the top of the marketing funnel
Convert content into sales by guiding readers from the website content being consumed to the relevant product page
Increase conversions with social proof messages communicating company reputation targeted at vital points in the customer purchase path
Result
The Healthy Chef increased email leads by 54% and lifted conversion rates by 93% and average order values by 6% with users that were served the experiences.
The Healthy Chef depends on Yieldify's platform and services to adapt their personalization strategies to the evolving needs of their customers and business.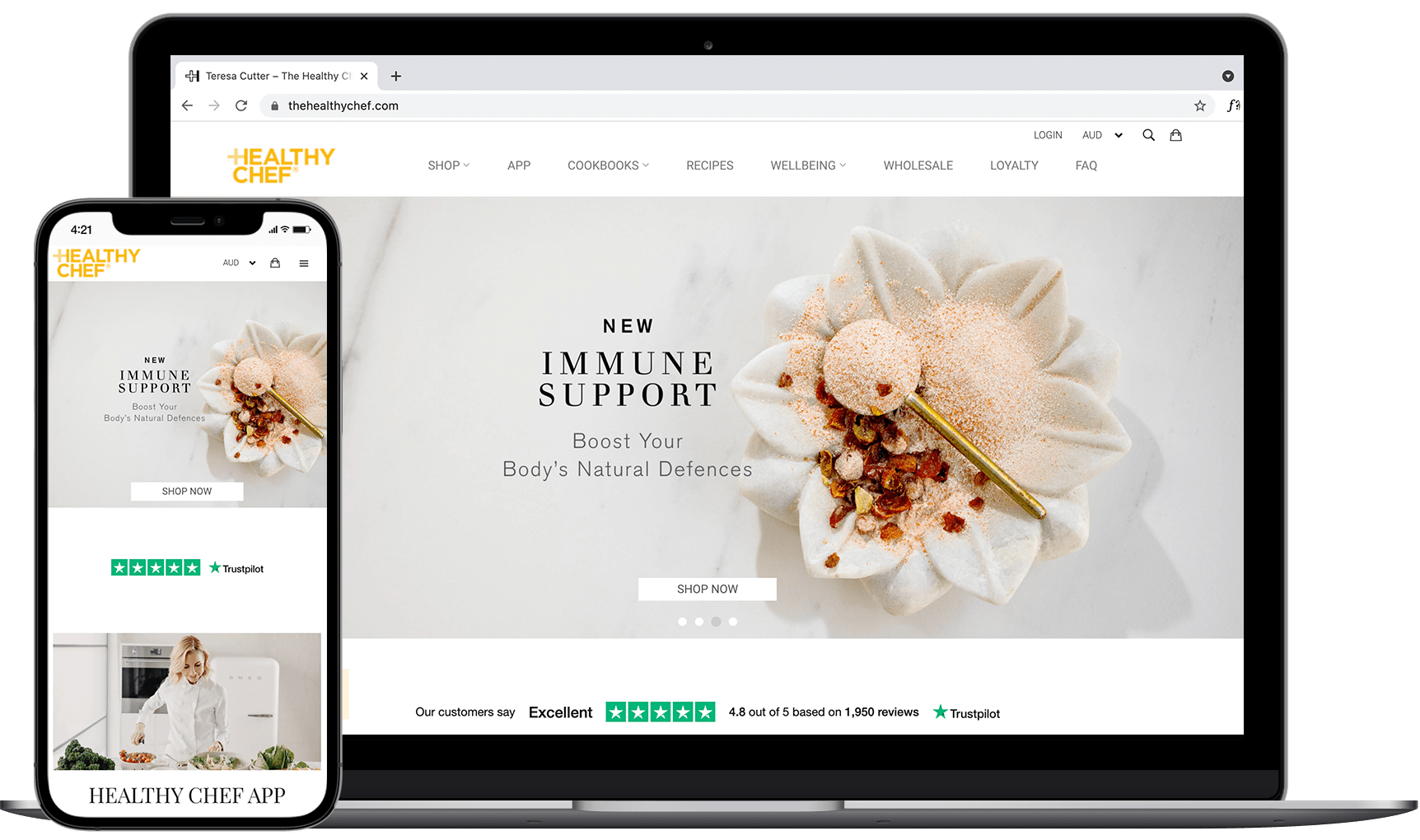 54%
Increase in email leads
93%
Conversion rate uplift
6%
Higher average order values