BLOG
Introducing Flexible Targeting for the Yieldify Conversion Platform
Published: Nov 9, 2017 You need precise ways to connect with your customers. With Flexible targeting for The Yieldify Conversion Platform, you can now optimize the customer journey using the data on every page of your website.
71% of consumers prefer ads tailored to interests and shopping habits. In truth, people don't hate marketing, they just hate bad marketing. And that's just as true when visitors are browsing your website. With Flexible targeting, you can draw from the rich data on every page of your website to power your customer journeys. It makes it easy for you to give every customer a relevant, personal experience.
Deliver personal customer journeys fast
Improving your conversion rates doesn't have to be a prolonged and painful process. Forget heavy-duty personalization – which 79% of 800 digital marketers surveyed say it is not easy to implement. Flexible targeting is powered by page-level data so there's no need for lengthy and complex data integrations or linking up your data sources.
The freedom to write your own rules
How does it work? Flexible targeting allows you to target based on any datapoint you can see on a web page.
Let's say you wanted to increase ticket purchases on specific journeys. You could use Flexible targeting to show your message to visitors browsing only certain routes, combined with Dynamic Social Proof to inspire FOMO (fear of missing out) and urgency in them.
Or why not drive account sign-ups by using Flexible targeting to identify logged-out visitors and give them a reason to sign up now:
Or you could determine which offer to show to abandoning website visitors based on the options they choose on a quote form:
These examples are just the tip of the iceberg – with Flexible targeting, the possibilities are almost endless. What's more, you can use Flexible targeting rules on any campaign delivered by the Yieldify Conversion Platform. You can also combine it with an extensive range of other targeting and triggering rules to deliver unique website experiences that sell.
Expert advice and set up support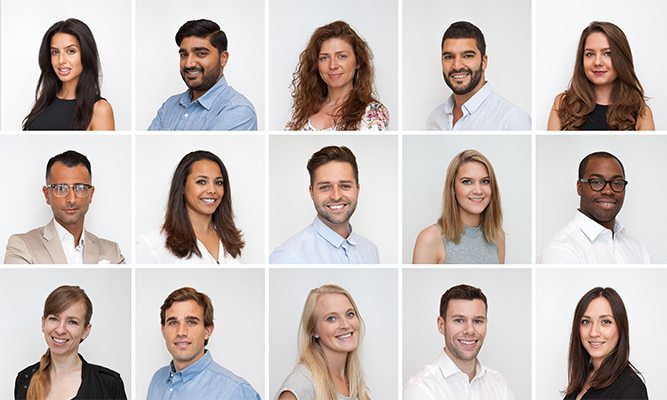 Yieldify's Customer Success team is here to ensure that you get every last drop of value from this capability. The team will analyse your website customer journeys and recommend valuable use cases to support your objectives. Then, our Technical Solutions team will map your website and capture data points to get you set up with Flexible targeting rules at speed – you won't need to lift a finger.