BLOG
Google's 'Intrusive' Interstitial Penalty: The Facts
Published: Nov 1, 2016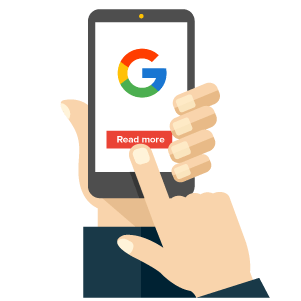 Google recently announced changes to its mobile search algorithm that will be effective from the 10th of January 2017.
Their actions to improve the mobile user experience and make finding content easier was expected, especially considering that more than half of all searches are carried out on mobile devices. The update to remove the mobile-friendly labels is fairly tame, however their aim to help users find the content they're looking for has caused a bit of a hoo-ha.
Google has changed its attitude towards certain 'interstitials' that display on mobile websites, chalking them up as being intrusive and damaging user experience. They have determined that if an interstitial makes content less accessible, they will penalise those pages in search rankings.
What does Google count as an 'Intrusive Interstitial'?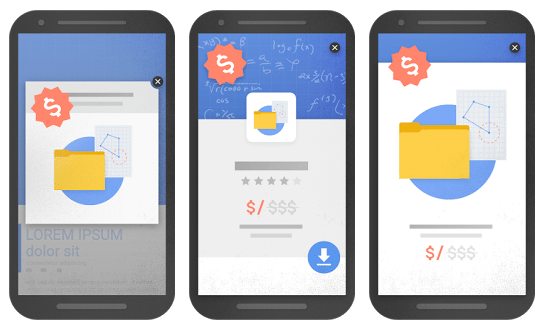 Less accessible means any interstitial that covers the main content of a page, whether it's when the page is first visited or whilst content is being consumed.
Interstitials that are considered acceptable include ones of a legal nature, such as age verification, login dialogue for gated content and easily dismissible banners.
What about my Yieldify conversion campaigns?
Naturally there are a lot of people unhappy with these changes. Notably marketing professionals, who are harnessing the considerable conversion results that interstitials can yield.
With interstitials being our bread and butter, and countless businesses caught up in the confusion, we've reached out to our contacts at Google to find out how this development affects onsite remarketing campaigns and mobile devices.
Exit-intent overlays are allowed
In a video released shortly after the announcement John Mueller, a webmaster trends analyst for Google, reassured that exit-intent popups would be exempt from their disallowed list. We can corroborate that exit intent-trigger overlays on landing pages will not have an impact on search rankings, as this serves an overlay when a user switches between tabs or leaves their browser app and then returns to the web page. Any mobile overlay format that triggers via exit intent can therefore stay in place on landing pages.
Google have also stated that the ranking penalty will only apply to campaigns that display on landing pages. This means that mobile overlays on a timer or scroll trigger deeper into the site are absolutely fine to continue using. This covers pages such as the basket and checkout.
What Yieldify recommends
In regards to interstitials on landing pages, we don't recommend displaying standard-sized mobile overlays that trigger based on a timer or when the user scrolls. Instead we suggest that you use small or expandable formats on landing pages, such as bottom bars. These formats are fine to use on a timer or scroll trigger as they don't cover large areas of the screen whilst in an unexpanded state.
Since the announcement was made our Product Team have been working tirelessly, developing new overlay formats for mobile campaigns that will provide users with more options in the next year. Yieldify clients will continue to enjoy the benefit of high performing campaigns without worrying about any business impact.
Google are not against conversion tactics. They merely want to continue creating and achieving exceptional user experiences which you can also benefit from.
If you are a current client of Yieldify, please direct any extra questions you may have to your account manager.
If you are not a client but are concerned about how Google's new stance will affect your conversion campaigns, please don't hesitate to get in touch with one of our optimisation experts to discuss your needs and options.