BLOG
Our campaigns of the month: April 2018
Published: Apr 27, 2018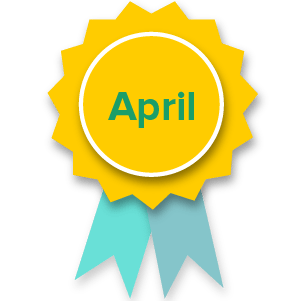 Looking for ideas to create customer journeys that convert? See what some of our favourite clients are serving up this month!
How Mindful Chef builds trust with social proof
Health-focused food box company Mindful Chef knows that building trust is key for food and drink brands in the e-commerce space. To encourage new users to try its service, the brand combined social proof with a special offer to recapture the attention of abandoning visitors.
Using Yieldify, Mindful Chef showcased its excellent Trustpilot score to first-time visitors about to abandon the website. By highlighting this message, Mindful Chef demonstrated to browsing customers how other health-conscious foodies were fans of the service to give them confidence to convert.  To ensure no duplicate submission, they campaign only showed to visitors that had not submitted their email address through a Yieldify campaign previously.
From #chefmode to the ubiquitous #avocadotoast, social media has become one of the most important channels for food and drinks brands online as consumers are #eatingfortheinsta. But how do you keep the journey going once they land on your website?
Recipe subscription box service Simply Cook tailors messages depending on where visitors have arrived from using referral source targeting. In the example below, visitors from Facebook were served an overlay offering them a discount in exchange for their email address, providing an extra reason to convert and take-up the trial box offer. This campaign alone generated over 7,000 new leads for Simply Cook.
Building on the success of this campaign, the brand is now working with Yieldify to deliver personalised offers to other visitor segments arriving on site from different traffic sources targeting, for example, those arriving from vegetarian or gluten-free content on Facebook.