BLOG
Our campaigns of the month: August 2018
Published: Aug 28, 2018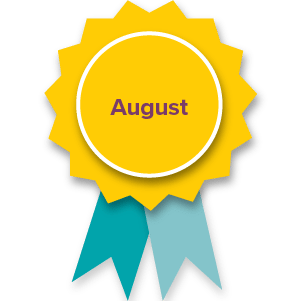 How can you optimize the customer journey? Here are some of our favourite examples!
How MedExpress builds trust throughout the customer journey
MedExpress is an online doctor and pharmacy offering prescription-only medications via an online consultation which is reviewed by a licensed doctor. For new visitors to the site, highlighting the unique benefits of its service and building trust is key, given the sensitive and personal nature of healthcare.
"Yieldify worked with MedExpress to build trust and highlight USPs along multiple points in the customer journey. Firstly, a corner notification highlighting the benefits of using MedExpress educates visitors as they browse the site at the category level.

As the user navigates through to view a product page, we showcase the brands excellent Trustpilot score, to give visitors peace of mind from positive customer reviews.

We have seen very encouraging results so far, for example the Trustpilot Notification has driven a 12.2% uplift in conversion rate on desktop versus the control group"

Charlie Singleton, Client Services Team Lead, Yieldify
How Design Toscano collect customer feedback
For more than 25 years, Design Toscano has introduced exclusive sculptures, furniture, statues and more to passionate customers eager to surround themselves with unique and extraordinary objects. With the goal of truly understanding its visitors, the brand worked with Yieldify to collect feedback.
"We've created a campaign with Design Toscano to recapture the attention of abandoning visitors and to understand more about why they are leaving – due to price, indecision or can't find what they're looking for.

On clicking a response visitors are invited to take the next step, for example, price-sensitive users can sign up to the mailing list to be the first to hear about offers, while undecided shoppers can share feedback with the team."

Caitlin Sweeney, Director of Client Services, Yieldify