BLOG
Our campaigns of the month: March 2018
Published: Mar 26, 2018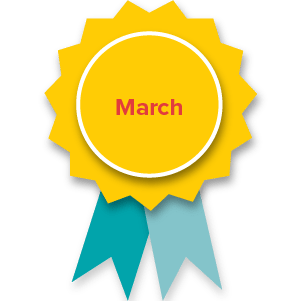 Seeking some inspiration on creating customer journeys that convert? Check out some of our favourite client work this month.
Welcoming Chinese speaking consumers with Lancôme Canada
As one of the biggest forces in global luxury spending e-commerce brands need to ensure they are catering to Chinese consumers. French beauty brand Lancôme achieved this by creating a tailored lead gen campaign to serve different audiences based on language.
Using Yieldify's flexible targeting capability the brand was able to serve an overlay welcoming visitors using a Chinese language browser with a message that would resonate with them. For more on catering to global e-commerce audiences check out our guide, How to win in global e-commerce.
Highlighting special offers with Mpix
Photography printing service Mpix wanted to highlight its 50% off large prints offer to visitors as they moved throughout the site. Working with Yieldify the brand implemented a floating button to subtly remind users of the offer. When clicked, this expanded to an overlay providing more information about the offer, and directed them toward the offer landing page.
Making the most of referral traffic with AHLT
Home fragrance and accessories brand A House Like This (AHLT) wanted to make the most of referral traffic from online publishers. After being featured in the SheerLuxe Mothers Day gift guide AHLT worked with Yieldify to launch a lead generation campaign to welcome visitors arriving from SheerLuxe.
An overlay mirroring the SheerLuxe brand offered free delivery in exchange for the visitor's email address and was a clear indicator to visitors that they were in the right place to get their Mother's Day gifts.