BLOG
Our campaigns of the month: November 2017
Published: Nov 30, 2017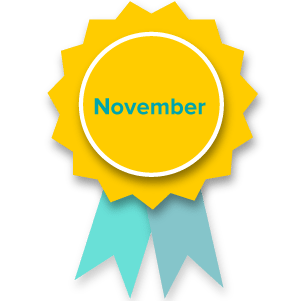 Want to see how to generate leads and highlight USPs during Black Friday and Cyber Monday? Take a look at our favourite client work this month!
How British Ceramic Tile improved its customer journey during Black Friday
British Ceramic Tile, the largest manufacturer of its kind in the UK, wanted to improve the customer onsite journey during the Black Friday rush of Nov 24th.
With Black Friday enthusiasm being more of a challenge in the Europe, BCT used this opportunity to highlight its current discount to abandoning visitors whilst creating excitement using a countdown clock.
In this campaign, BCT highlighted its USP of 'up to 70% off' in an overlay to customers who had come in search of Black Friday deals but were abandoning site. The eye-catching design had a clear call-to-action which took customers to a specific landing page with discounted items.
How ECCO UK used countdown timers to encourage spend during the 'Cyber Weekend'
With site traffic remaining above average during Cyber Monday, there's still an opportunity to encourage spend and increase conversions. With the Yieldify Conversion Platform, ECCO UK was able to encourage spend with its customers still browsing for discounts after Black Friday.
Featuring a countdown clock and triggering when a customer abandoned site or had been inactive for over 20 seconds, this bespoke campaign created a sense of urgency by showing in real-time how many days, minutes and seconds were left of the Cyber Weekend before the deals on offer would no longer be available.