BLOG
The Pitfalls of Website Personalization: What IT leaders should know
Published: May 17, 2019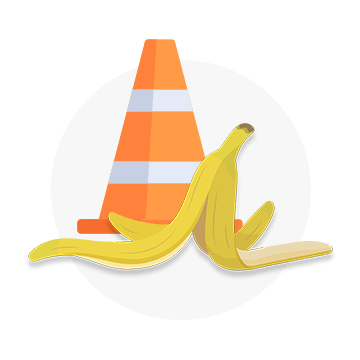 Website personalization is now essential in today's e-commerce landscape, but when it comes to success, marketing isn't the only team involved.
Much has been written about how personalized marketing, and within this website personalization, can help marketers and drive commercial gains. But in today's competitive landscape, the truth is that marketing is rarely the only team involved in getting personalization up and running, never-mind making a success of it. And nor should it be – personalization is more than just a marketing challenge, it's an organizational challenge, and a complex one at that: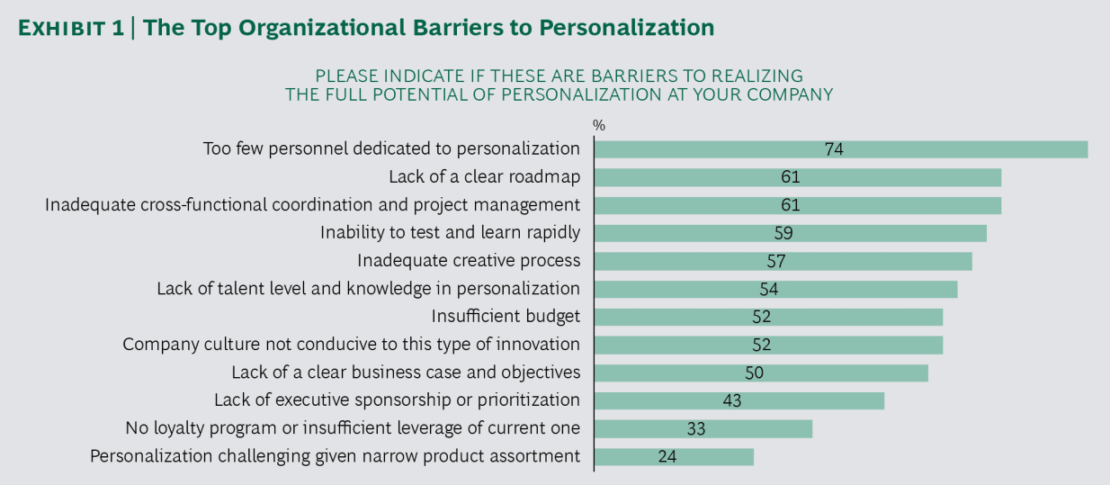 Resources, roadmap, cross-functional co-ordination, and an inability to test and learn rapidly are just some of the barriers to personalization facing organizations today. Fortunately, IT teams are well placed to help marketing, and the wider business, overcome many of these issues. So how can IT teams get involved in rising to these challenges, and why should they care?
How does personalization benefit IT?
While personalization has long been seen as the preserve of the marketing team, attitudes are changing. In fact, 30% of IT professionals rank delivering real-time personalization as one of the most exciting opportunities of the next three years.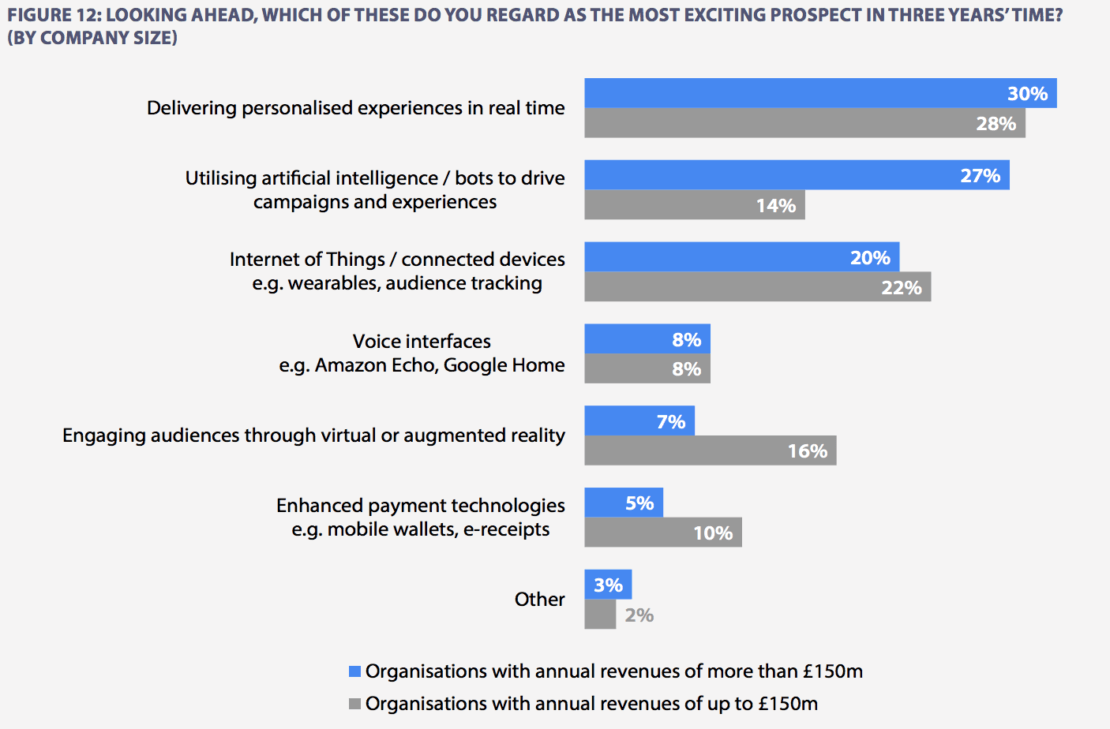 If we take a look at some of the top challenges to achieving personalization, then it becomes clearer as to why IT leaders are so excited. First up, resources – a tool that enables marketers to easily make front end changes to the website frees up resource in IT, freeing up time to focus on other priorities. Provided implementation is light, this ability to easily make changes to website also helps solve the issue of testing velocity. While traditional A/B tests might take a long time to set up, reach significance (and at the end of the day not actually reveal that much of value), testing changes via a website personalization tool can validate hypotheses and help prioritise a testing and development roadmap, increasing the time spent on meaningful experiments and site changes.
What role should IT take in a website personalization project?
Again, lets come back to the challenges within implementing personalization successfully. Aside from organizational barriers, one of the most oft-cited is data: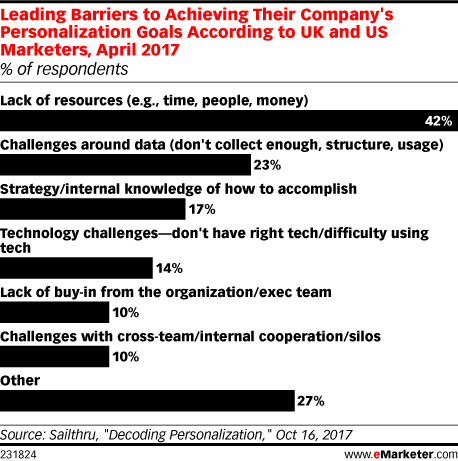 IT are often the gatekeepers of an organizations data, and while marketers may have the technology they need to build and launch successful personalization programs, IT are the team that can help improve performance better by ensuring that all divisions of the organization, from personalization in marketing to customer support and product development are all on the same page when it comes to data.
From a more practical perspective, IT are also well versed in assessing technology and how it will integrate with the existing stack. According to Gartner, 35% of organisations' technology budget will be spent outside of the IT department by 2020. IT is now pivotal across the organization in helping select the right tools, as well as driving value from those tools once implemented.
What are some personalization pitfalls to avoid?
As we've seen so far, personalization can get complicated, especially as it can involve so many stakeholders. So what are some pitfalls that IT in particular should be looking out for?
One of the top concerns for any IT professional is safety. Issues such as data breaches, technology failures and downtime have risen to the fore as the technology landscape has become more complicated. For e-commerce businesses in particular, downtime means revenue lost, and depending on the size of the business this can potentially run into the millions. At the extreme end, it's estimated that one hour of downtime on prime day last year cost Amazon between $72 and $99 million dollars. Ensuring that your website and any integrated technologies such as personalization tools can cope with challenges such as large volumes of traffic during peak trading periods is an important consideration for IT.
Connected with this idea of safety is the importance of assessing the implementation and integrations involved with any personalization project. How long will it take to get up and running (and when will this start to drive value?), as well as the resource it will take to actually start your website personalization journey, are all questions that IT should have involvement in.
We've outlined more on the particular pitfalls IT should look out for in this short guide. Click below to download your copy, and learn more about the top three pitfalls IT can help your organization avoid, and what they should look for within each.