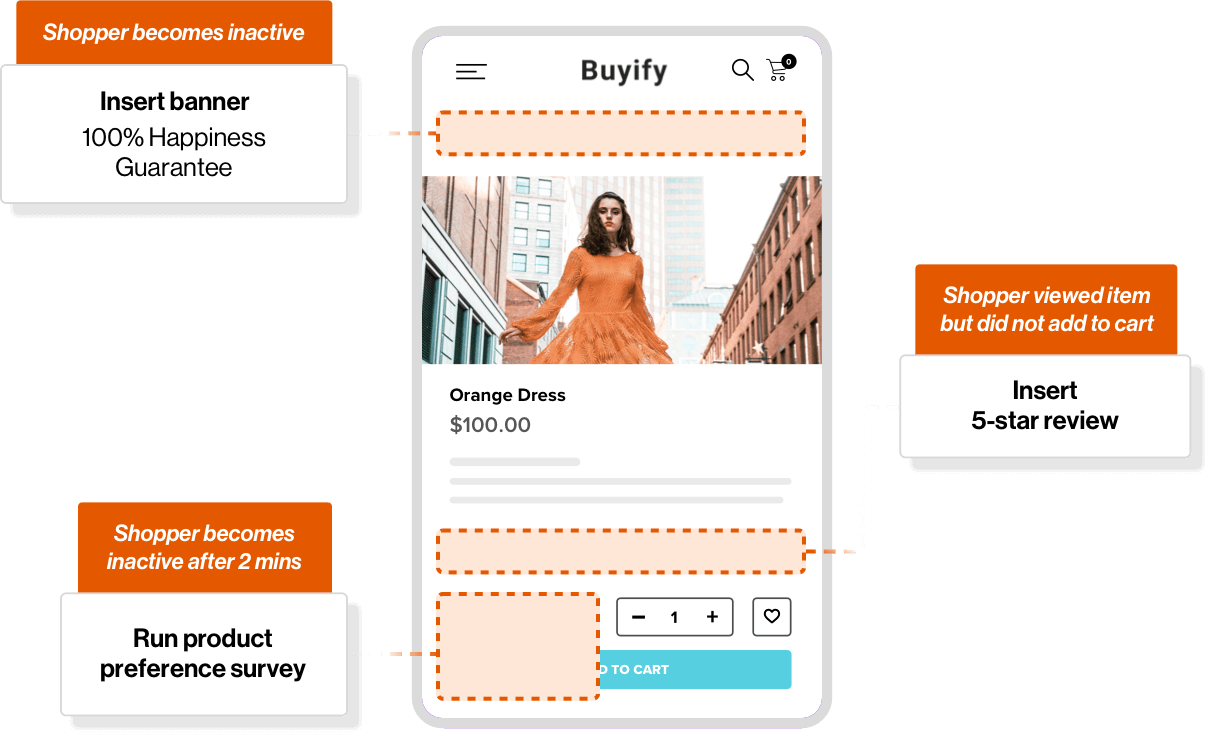 You've got a unique story. Tell it with Yieldify.
Make your brand even more memorable. Captivate shoppers with brand-elevating experiences, build stronger connections and turn new visitors into loyal customers.
Get Started
Read Success Stories
"With Yieldify, we've improved our customer interaction and information sharing throughout our D2C site by highlighting The North Face's key brand values of technology, durability, and sustainability."
Offer the complete brand experience
Highlight your brand values with Yieldify experiences. Showcase your mission, testimonials, product descriptions and more.
Learn more: Connected Experiences
Make your story resonate
Engage different audiences with targeted on-brand experiences. Reduce bounce, grow product awareness and increase AOV.
Differentiate more, discount less
Some brands default to discounting. Push visitors forward with on-brand experiences. Grow leads, revenue and more without discounts.  
Find out what hits home
Get customer feedback with personalized surveys. Combine text fields, checkboxes, radio buttons and more.
Increase lead gen
Captivate visitors with on-brand lead capture. Push shoppers to submit their info with multiple layered lead capture forms.
Learn more: Layered Lead Capture
Make it yours
Enjoy total control to run on-brand experiences. Eye-catching? Subtle? Decide every aspect from visuals, fonts and more.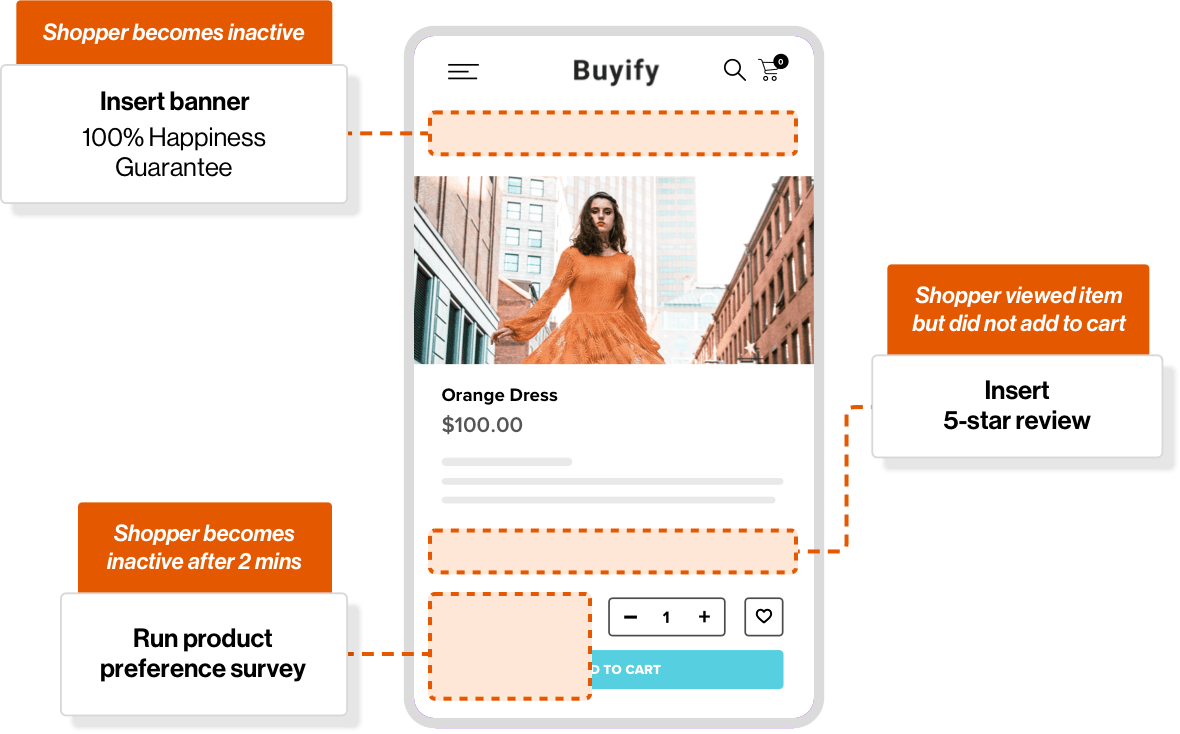 Elevate your brand
Grow long-term revenue, no discounts needed

Engage customers at every stage of their journey

Run designs customized for your company, audience and goals
"Yieldify allows us to launch data acquisition campaigns quickly and easily with great results. The strategies we've put in place for new visitors have enhanced their customer experience to drive confidence and conversions."
Features
Yieldify
DIY Tools
Similar Platforms
Dedicated account specialists
Sustainable long-term revenue
Branded Layered Lead Capture