BLOG
Brand Trust: How to Gain Your Customer's Confidence Online
Published: Aug 7, 2017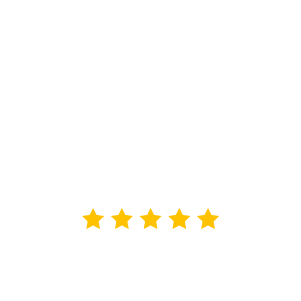 How do you grow brand trust online? Keep it honest, keep it consistent and keep it service-orientated.
If customers don't believe your brand messages, product capabilities or in the service you provide, then it's safe to say your days are numbered. Trust isn't something that can be earned overnight – nor is it something you're entitled to – and in the world of e-commerce there are elements that impact a customer's level of trust without them consciously realising.
But fear not. There are simple steps that you can take to better build brand trust and stand out against against your competitors.
We'll break them out into three core concepts: transparency, consistency and service. If you can put these into practice, you'll be best placed to build meaningful long-term relationships with your customers, get more leads and more coversions.
Let's take a look at how you can work with them in more detail below:
1. Transparency
Your e-commerce visitor has access to huge amounts of information about your brand – some of that comes from you, but increasing amounts come from third parties. With 72% of customers stating that positive reviews make them trust a brand more, it's essential that a brand shares as much about itself and its products as possible and uses transparency as an opportunity to gain trust amongst prospective customers.
Be clear on your services; be honest about what you can and can't do
With only 3% of customers viewing big brands as 'honest and transparent', having clearly defined products and services is vital to the trust associated with your brand. Although great branding will briefly grab the attention of potential customers, if it isn't clear what you provide (or don't provide) very few customers will investigate further or will find themselves unable to distinguish your worth. Be honest about your product capabilities and be clear with how they will benefit your customer.
Social proof is paramount 
61% of customers read reviews before making a purchase, meaning they'll already have some insight on your product from previous customers. It's therefore rare for a customer to buy, book or reserve online without doing their research first. This means that whether you're adding trust badges from review platforms like Trustpilot or Feefo, or including testimonials from happy customers, you need to use social proof to show your customer that others have bought into what you're selling.
Referral marketing is your customer's best friend…and yours
As noted, over half of online shopping customers read reviews, but 92% of customers listen to the compliments or criticism of a friend or family member. This means every customer you interact with has the potential to advise their networks directly on whether you're a trustworthy brand.
Brands like Uber and Misguided encourage customers to share with peers, usually alongside an incentive which coupled with the peer review, boosts both trust in the brand and the likelihood of a return customer as well as a new one.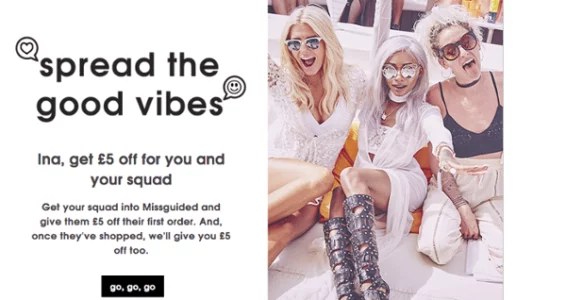 Allowing negative (as well as positive) reviews on your products and services
Asking customers for feedback is a important way to build trust. But in inviting feedback on your site, it's important to accept that negative reviews might also been seen by prospective customers.
This is actually an opportunity to build trust – how you handle those reviews helps a visitor see how seriously you take feedback and how much you value your customers. Responding to unhappy customers highlights the effort being taken to make things right; much like United Airlines did following weeks of bad press.
Only upsell in the customer's best interest
Does your product have additional features? Make sure that when upselling existing items, it's to your customer's benefit. Ensure the latest add-ons are relevant, helpful and clear about how they will add to the experience of the existing item. Upselling a product that is not useful is a quick way to damage brand trust, and you can bet that an unhappy customer will take to your reviews board to let others know about their dissatisfaction.
2. Consistency
Consistency makes a business put its money where its mouth is. Sales, marketing and branding being aligned and all members of staff staying on-message helps ensure that the message received by customers is consistent, no matter which team member they speak to. Not only does this look great for your brand, but it increases your customer's trust in you.
Make and keep promises
Broken promises are one of the quickest ways to undermine your customer's goodwill and damage their trust in you. Your ability to provide a reliable service and fulfil brand promises can increase customer satisfaction by up to 20%.
Ensure you're consistent across all touchpoints 
It's important to have a clear understanding of your customer and how to effectively communicate with them across the whole of the customer journey. Are you consistent across all channels? Is the branding on desktop, tablet and mobile aligned? Ensure that you have clearly signposted policies, follow-up communications with your customer after purchases, fast responses to queries and a readiness to accept responsibility.
Consistent quality
Typos, inconsistent messaging and out-of-date content will create an air of sloppiness. This does not go unnoticed by by customers – in fact, 76% of them have noted it affects their trust in a brand and 94% are unlikely to complete purchase.
3. Service 
Earning customer trust goes hand-in-hand with great service; customers will remember how you made them feel. Exceptional customer service continues to set brands apart from their competitors, with 63% of positive feedback relating to staff and less than 9% regarding products.
Learn from top performers
Brands like Virgin, Amazon and Disney all have a service reputation that proceeds them – and you can learn from them. For example, after researching what made for a positive service experience, Virgin rewrote its service processes, increasing customer trust and satisfaction by an additional 30%.
Your customer's time matters
Highlighting that you can be trusted to operate within noted timescales shows your brand can be relied upon. Customers are less likely to trust in your brand and believe that their query is important to you if they think they'll have to wait to get your attention when they need it.
Add a personal touch
Personalisation builds trust. Customers who see you have an interest in them and their habits, such as the Natwest banking app which welcomes customers by name and remembers transaction habits, increases interaction and shows customers how much you value them as individuals. And with little to no additional extra cost, customers will trust you and likely share this with peers, increasing both your loyalty and prospective customers.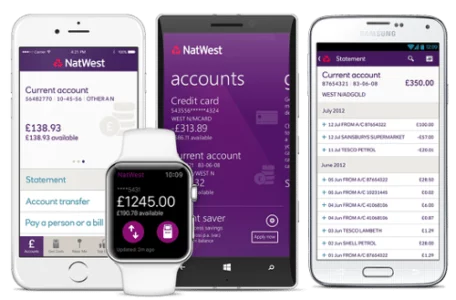 Let's recap.
The key to brand trust is to constantly keep the customer in mind. Remain transparent, be consistent and show that you respect your customer by delivering a timely and personal service experience, and you'll be on your way to earning their trust.
The Rubik's Cube seems to be an impossible puzzle but it's easy to solve it using algorithms.