LONDON, September 23, 2020 – There is a significant disparity between ecommerce marketers' predictions and consumer intent ahead of the 2020 holiday discount season. While marketers feel less confident about increasing year-on-year revenue, shoppers are ready to up their spending. 
According to research published today by Yieldify, 33% of ecommerce companies won't participate in peak season campaigns this year. Just 6% of ecommerce companies opted out in 2019, but the increased reluctance to incentivize spending with attractive discounts doesn't appear to align with consumer intentions. 
Yieldify's research shows that 34% of shoppers are planning to increase their peak season spending year-on-year. With less competition in a market that's willing to increase spending, there is a significant opportunity for ecommerce businesses to capitalize during this year's holiday season. 
The report, Peak Season 2020: Predicting ecommerce patterns, was produced on the back of research conducted with over 400 US and UK ecommerce leaders and 2,000 consumers. In the wake of COVID-19, the report reveals what the ecommerce industry can expect during Black Friday, Cyber Week, and December's holiday shopping season. 
Ecommerce leaders lack optimism ahead of the busiest period of the year. Back in 2019, 90% of marketers expected to post year-on-year revenue increases during peak season, but only 45% share that level of confidence in 2020.  
That pessimistic outlook appears misplaced when contrasted with consumer intentions. Just 18% of consumers participating in the study indicated that their peak season spending would decrease, while an 8% growth in the proportion of consumers shopping mostly or exclusively online proves that the ecommerce boom is gathering pace. 
Waleed Al-Atraqchi, Chief Executive Officer at Yieldify, commented:
"In times of such uncertainty, it's natural that many ecommerce leaders feel cautious ahead of peak season. However, this report shows that this disruption could present a golden advantage for the ecommerce leaders who 'opt-in' to peak season activities. Consumer appetite is greater than ever and the competition for this demand may be quieter this year. With strong personalization tactics in place, the potential rewards are huge."
The research explained why some ecommerce leaders are hesitant in 2020. Over 25% of participants cited a lack of consumer demand as their biggest challenge during peak season, while competition with rival ecommerce websites and fulfilment challenges in light of COVID-19 also represented key areas of concern. 
However, with marketers' fears largely debunked by the findings of the report, it's clear that some ecommerce companies are taking an overly conservative stance. The atmosphere of caution is reflected in the strategies that participating ecommerce companies will employ during peak season. The proportion of companies offering discounts as part of their peak season campaigns fell from 70% in 2019 to 41% in 2020, while the most common level of discounting dropped from 21-30% to 11-20% year-on-year. 
More information about Yieldify and today's report can be found here.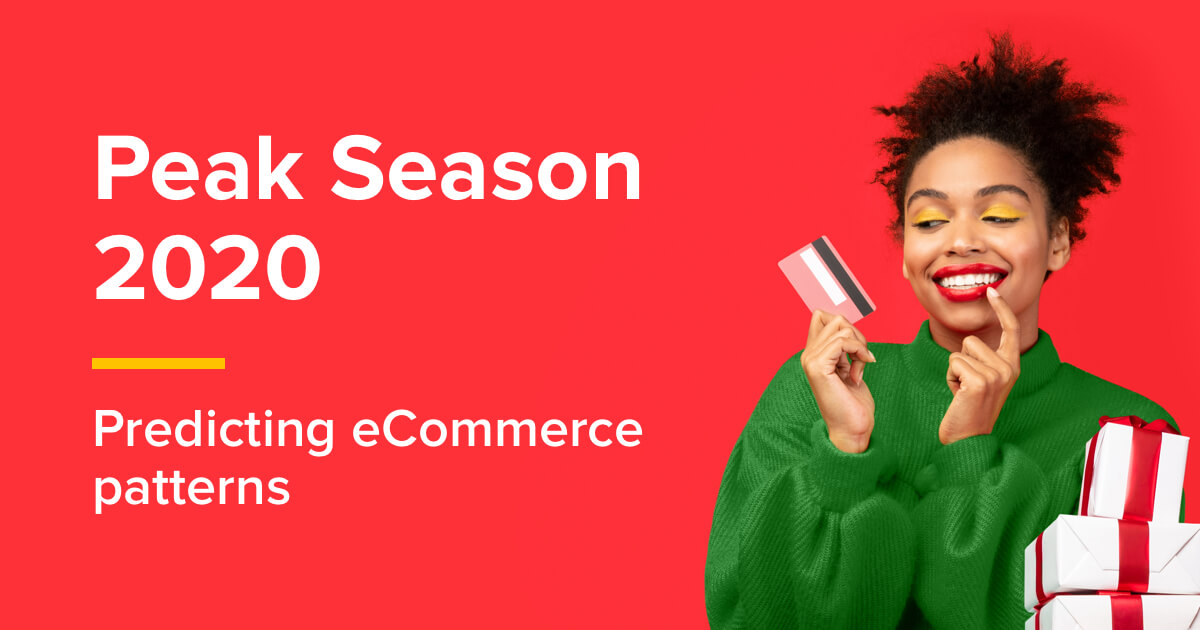 About Yieldify 
Yieldify is a customer journey optimization company that brings personalization to the full customer journey. It combines award-winning software with a proven CJOTM methodology to deliver measurable results quickly and easily.
To date, Yieldify has influenced over 100 million sales through more than 200,000 journeys. It currently delivers customer journey optimization for over 1,000 leading e-commerce websites, including Domino's Pizza, L'Oreal, and Flight Centre.
Learn more at www.yieldify.com.