BLOG
The 2019 e-commerce marketing calendar
Published: Jan 2, 2019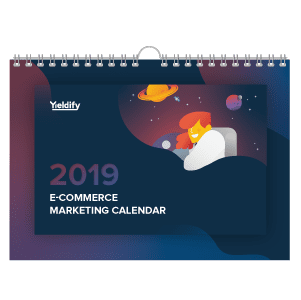 What are the key dates for e-commerce marketing in 2019? We've got the answers…
Update: Our 2020 E-commerce Marketing Calendar is now available! Grab your copy here. 
With $3.4 trillion to play for in e-commerce this year, the Yieldify e-commerce marketing calendar is back by popular demand, and better than ever!
With this year set to see more online shoppers – spending more across more markets than ever – one this is clear…there's a lot to play for in 2019.
There's also a mountain of challenges to climb – 'industry killer' Amazon will turn 25 years old in July. E-commerce brands will be seeking to finally get a handle on the changes it has pioneered, such as personalization, with 37% of marketers planning to join the 27% already creating personalized online experiences in 2019.
To make sure you're prepared for everything the next 12 months might throw at you, this year's edition of the 2019 e-commerce marketing calendar is packed with useful info and our most popular content.
From planning reminders to keep you on track to hit your targets and get leads, to facts and stats to help drive your strategy…and lots of themed pictures of cartoon aliens along the way.
And it's a totally free resource – click below to get your copy of the Yieldify E-commerce Marketing Calendar 2019 and have an amazing 2019!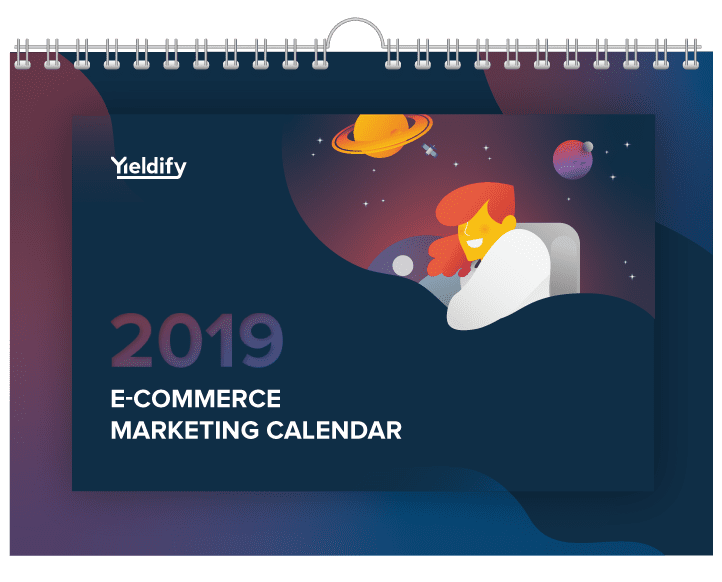 Need some support with marketing around the key dates featured in the 2019 e-commerce marketing calendar? Why not book a free customer journey optimization consultation to see how we can help.