BLOG
4 Tips for eCommerce in Singapore and ASEAN
Published: Oct 1, 2018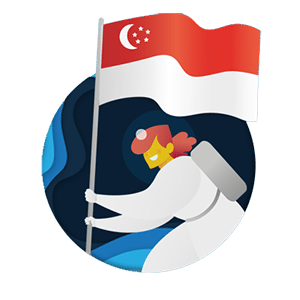 As we open our brand new Singapore office, we're lifting the lid on what it takes to drive success in e-commerce here and in other ASEAN markets – from increasing conversion rate marketing to increasing customer lifetime value.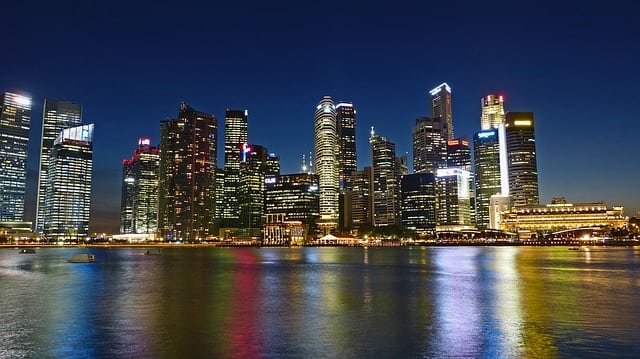 According to Singapore Business Review, "ASEAN e-commerce (is) forecasted to grow 32% to almost US$90b by 2025." And it's not all Alibaba and TenCent versus Amazon and Shopify. Behind the big names are thousands of e-commerce enterprises seeking to create their space within the mobile, youth-dominated, and internet-savvy market.
In this explosive market, what does it take to increase sales, avoid abandoned carts and grow your lifetime customer value?
After four years of supporting e-commerce businesses such as Lane Crawford, Adidas and more across Asia-Pacific, here are our top tips for website marketing and more in these exciting new territories…
1. Luxury e-commerce is booming
Regarding ecommerce in southeast Asia, Sebastien Lamy of Bain & Company says, "We estimate that the digital economy is roughly $50 billion. So that's $50 billion worth of transactions online, be it for things such as e-commerce, ride hailing or transportation, travel. There are also things such as mobile gaming, or PC gaming."
Travel and tourism dominate digital spending in southeast Asia, and we don't see this vertical losing dominance anytime soon. Hotels, tickets, and airline seats are easy to buy online, and customers in the market are increasingly accustomed to doing so. And B2C and B2B2C will likely remain a strong second.
Right now, the growth in e-commerce demand for smartphones, beauty products, personal care and fashion is gaining momentum. We see these verticals as the ones that will make strong gains going forward, especially since the legitimate market is doing better about keeping out the gray market (counterfeiters).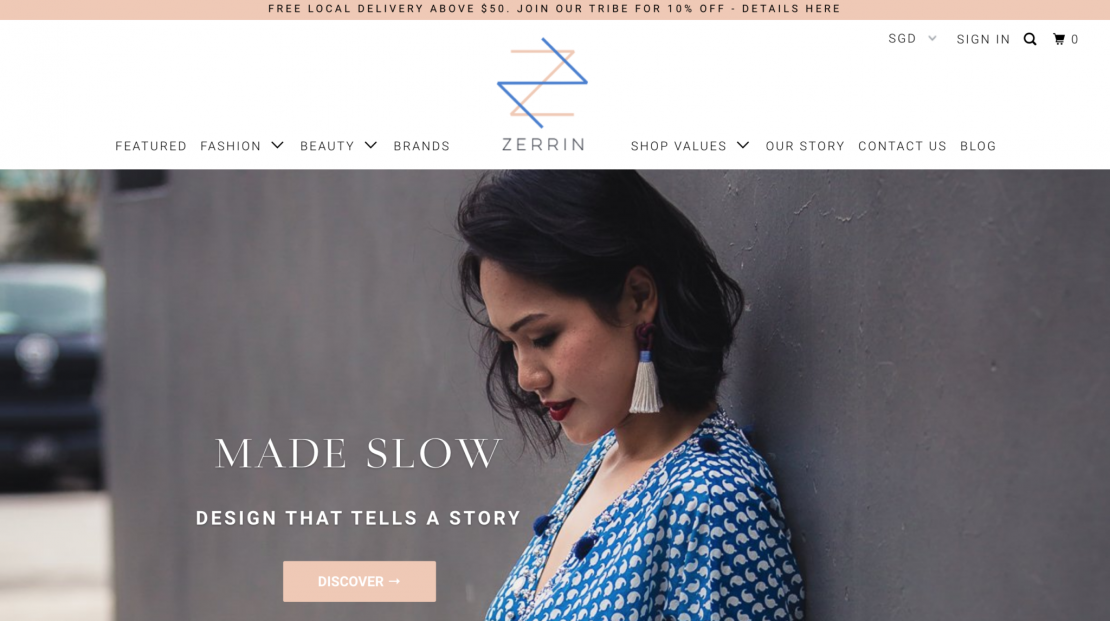 2. The app opportunity
Unsurprisingly, mobile marketing in Asia is uninterrupted in its rapid growth. In fact, a recent report from GSMA says, "Asia Pacific has been the biggest contributor to global subscriber growth in recent years and still has room for growth."
It follows that like online shoppers around the world, shoppers in Singapore and other ASEAN countries have incorporated mobile devices into their buying patterns. Conversion rate marketing for these mobile users means making mobile and desktop work seamlessly together, improving the mobile experience through AMPs, and make sure your e-commerce site is mobile responsive.
However, don't think that just having a mobile-responsive site is going to be enough to give you the e-commerce conversion rate of your dreams. Unlike many European markets, the native app opportunity in Singapore is worth serious consideration.
Ecommerce Quarterly offers these stats on mobile shopping in Asia:
Apps account for 66% of mobile sales for retailers present on mobile web and shopping apps.
Conversion rates on shopping apps (19%) are more than six times higher than on mobile web (3%) and almost five times higher than desktop (4%).
Across APAC, health and beauty make up 51% of sales on mobile, with fashion & luxury and computing & electronics coming in at only 40% each.
Right now, shopping apps account for two-thirds of mobile sales and 50% of overall transactions. This is comparable to the situation in the US but a completely different ballgame to Europe (where mobile apps drive only around a quarter of transactions for the retailers who have them).
The learning? If you're serious about e-commerce in Singapore, investing in a shopping app is worth serious consideration. It's a great way to drive customer lifetime value, particularly when paired with a loyalty rewards program and strong customer support.
Innovation in this area shows it's an exciting space to be.
3. Be ready to adapt your payment options
Core to a strong e-commerce conversion rate is having the right payment options.
For Singapore and other ASEAN markets, payment trends vary widely by country, depending up on the penetration level of credit cards. In a mature e-commerce market like Singapore, customers use credit cards, and merchants rely on the security and aid of portals such as PayPal, eNets, or BrainTree. For emerging markets like Vietnam and Thailand, locally-oriented payment methods such as cash-on-delivery still dominate.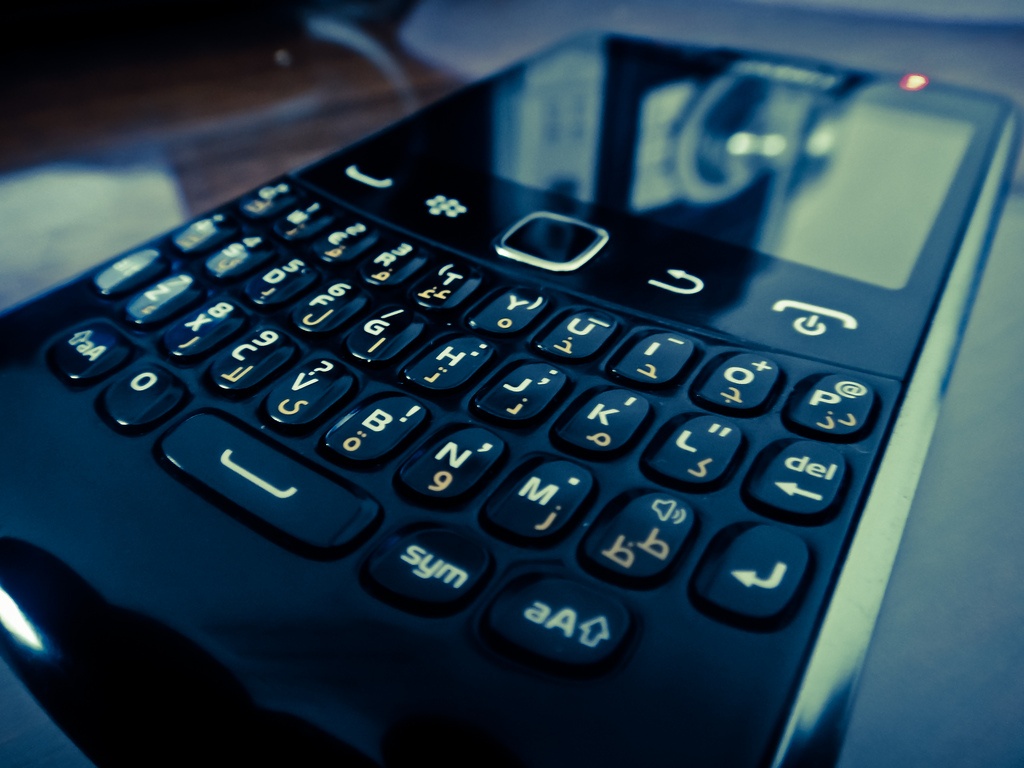 We believe – and futurists back us up on this – that a mobile-first culture will result in an e-commerce industry that relies on digital wallets. Thailand Post is already launching a digital wallet with its partner, 2C2P, and so is Singapore's Carousell.
The bottom line – if your sales are in Singapore, you can rely on conventional e-commerce payment gateways. However, if you're setting your sights on customers in other ASEAN markets, be ready to diversify your options quickly.
4. Account for differences within ASEAN Markets
Despite the energetic pace with which the entire ASEAN marketplace has raced into e-commerce, deep cultural and economic divides between countries mean the ASEAN markets do not operate as a giant, homogenous whole.
Myanmar, which is just emerging from decades of isolation, operates very differently from a brick-and-mortar retail capital such as Manila.
Meanwhile, Thai consumers as a whole adore social media and will hardly make a purchase unless they've interacted with the brand on a social media platform.
Malaysians have been fast to adopt mobile pay, while cash rules in the Philippines.
The upshot: A one-size-fits-all approach to customer journey optimization will not work across the ASEAN markets.
The sheer diversity of a) opportunity and b) consumer behaviour means that there's really no such thing as a definite set of tips for e-commerce in ASEAN – you need to approach each market on its own and evaluate whether it's the right fit for your efforts.
No matter where we are in the world, we're always helping e-commerce businesses optimize the customer journey across multiple channels – if you're interested in learning more about how to adapt your site for ASEAN markets and beyond, book a free consultation with one of our experts. Even better, if you're attending FUTR Asia Summit 2018, come and find us at stand B10 and check out our talk at 3:10 p.m on Day 2 on the Innovation Stage.