BLOG
5 Techniques to Measure and Improve Customer Experience
Published: Oct 18, 2016 Our top 5 techniques to measure and improve customer experience and keep your visitors coming back for more.
Good service is the linchpin upon which your business's success depends.
Get it right and you'll have hundreds or thousands of repeat purchases, countless referrals and a very healthy revenue stream. Get it wrong and you'll see your brand disappear into obscurity with nothing but bad reviews and angry customers for company.
But how hard can providing good customer service be?
All you have to do is find a consumer problem and present the solution. That's it, right? Nothing else really matters. If you can solve a consumer's problem then that's the best customer experience imaginable.
Not exactly.
There are 28,000,000 small businesses in the US alone. To think that at least one of those businesses doesn't offer a similar product or solution to you is arrogant, an arrogance which could sink your brand.
The differentiator for success is not just about the product or service you provide. It's the journey you create for consumers. If you could measure your customer experience, would it be one that makes interacting with your brand not only easy, but pleasurable?
If not, then you could be leaving thousands on the table.
Why is customer experience important?
Most brands build their key performance indicators around tweaking web copy, optimising UX design and improving PPC campaigns.
They're great ways to bring more traffic and potential leads to your site. And sure, optimised in the correct way the content of your site will help positively influence consumers.
But they're all focused on acquiring new customers. On driving new leads to your site and convincing those who haven't heard of your brand to take a chance and purchase from you. Which is pretty damn hard.
These top of funnel methods might seem like the best way to facilitate business growth, but they're far from the most effective revenue driving methods.
What most businesses fail to understand is that the most lucrative target audience they have are their current consumers.
– Existing customers are 50% more likely to try new products and spend an average 31% more
– Current customers, if happy with your service, are likely to become advocates and promote your brand for you
– Customer acquisition is 7 times more costly than customer retention
– They'll leave favourable reviews. Extremely important when 61% of consumers read online reviews before purchasing
– Those reviews also help with an average 18% lift in conversions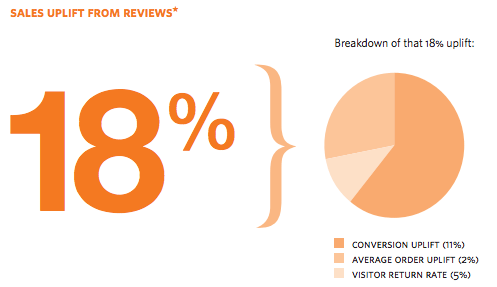 The most profitable brands continually measure customer experience and implement iterative improvements, such as customer experience software. Improvements that bring one time customers back time and again. They don't just throw a product out there and hope for the best, they identify their customer's expectations and exceed them.
They do whatever they can to improve the customer experience because they know it leads to more reviews, better referrals and a higher percentage of repeat purchases.
And the first step to optimising your customer experience is to switch up your key performance indicators from quantitative to qualitative. Stop focusing on how many customers view your product, and start examining how you can improve their purchase experience.
Ask them directly
Sometimes understanding your consumers is as simple as asking them how they feel.
Customer satisfaction surveys often fall into one of two types. Customer satisfaction (CSAT) or net promoter score (NPS).
Customer satisfaction surveys
CSAT are simple questionnaires that measure the short term satisfaction of your consumers. They most often take the form of a survey or questionnaire sent directly to the consumer immediately after their purchase or interaction with a company is complete.
You'll probably have received text messages or emails that follow the format of the below.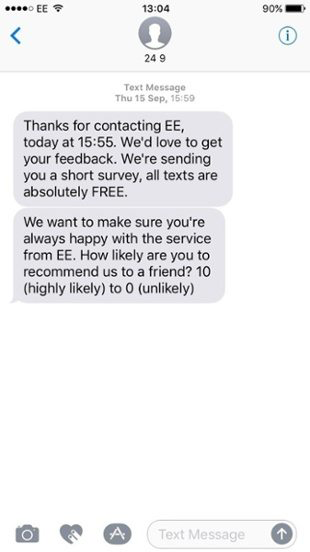 They're great at getting a quick understanding of how consumers feel about your brand and can give some actionable insights on how best to optimise the customer experience. But they aren't great at analysing long term happiness or customer loyalty.
Net Promoter Score
To get a better understanding of long term loyalty, brands use an NPS methodology. This is a test that measures how likely a customer is to return to your brand.
Again this test is administered through a survey question but focuses on how likely your customer is to recommend your service to others.

Net Promoter Systems has created a great guide on how the responses relate to a customer's long term loyalty.
0 – 6 = Unhappy customers who account for 80% of negative word of mouth and have high rates of churn and defection.
7 – 8 = The passively satisfied group. They're happy for now but have a referral rate 50% lower than promoters and are likely to defect.
9 – 10 = Your promoters. Loyal, enthusiastic fans who are happy to tell their friends about you and account for 80% of referrals.
Both methods are important for gaining a better understanding of your client base and measuring overall customer experience. However, unless using highly specific questions they can be difficult to help identify how to improve your service.
Identifying where you're not meeting expectations
Jay Baer, author of Hug Your Haters offers a slight change to the NPS method which could be the difference in improving your brand. He says;
"Customer experience is all about expectation management. Great customer experience occurs when you exceed customer expectations in a palpable way. Poor customer experience occurs when you fail to meet customer expectations.
Thus, the best way to measure customer experience is to mine that expectation gap. Ask every customer (or a random sample) a simple question: 'On a scale of 1-10 how much better (or worse) was your experience with our company compared to what you expected?'
It's Net Promoter Score methodology adjusted for the realities of customer experience."
This slight shift in methodology changes your survey results from "I'm not satisfied" to "I thought X (the service) would be Y (measurable metric)".
Knowing how your service is failing to meet customer expectations is a more targeted method for understanding exactly what you need to improve.
Map their actions
Asking your customers directly is a great way to understand how they feel, but really, what people say and what they do are two different things.
A study by MarketingSherpa discovered the vast majority of users prefer to receive promotional emails monthly.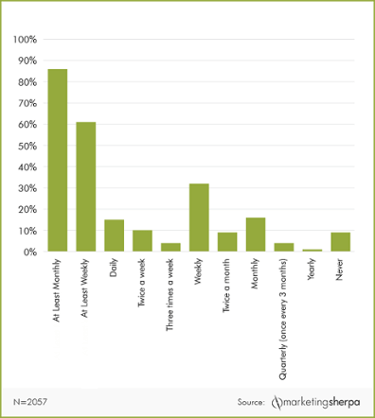 However, in stark contrast to this there's numerous studies that have seen an increase in engagement, conversions and sales from an increase in email frequency.
Aviva, after increasing their frequency, saw an increase of:
48% in requested insurance quotes
45% more email revenue
According to Zettasphere 6 emails per week is the sweet spot.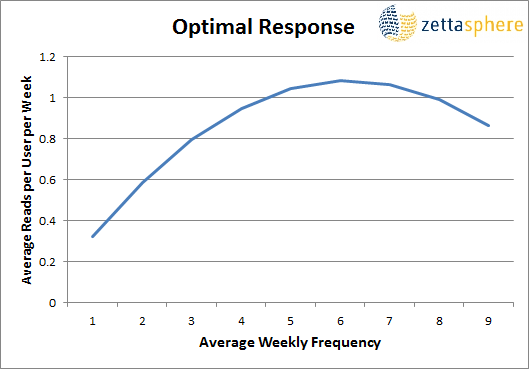 Of course this doesn't take into consideration the quality and value of the emails, but the point stands that sometimes what your users say is not what they will respond to.
You shouldn't just follow exactly what your users say. Your key performance indicators should not solely be based on audience responses, but should be used in conjunction with usage statistics.
Bolster the information and feedback customers provide with statistics from their engagement and actions. Look at how many repeat purchases you see, what your churn rate is, the average value of a customer over the entire customer lifecycle and how many referrals you receive.
Your customers might say you're failing to meet expectations in a certain area, but if that area is bringing in a much higher percentage of referrals should you listen to them?
Problem resolution time
Most customer journeys are uneventful. The customer finds what they need, continues to purchase, leaves the store and receives their item a few days later.
However, most problems affecting customer satisfaction in a negative way occur after the purchase has been made. A great customer journey can be ruined by a botched delivery or terrible post sales care. And it's in this stage that customers are more likely to complain.
You've taken their money so a customer will have no problem publicly complaining if you fail to deliver on your promise. Just look at the Twitter feeds for large brands to see how a terrible post purchase experience can lead to negative reviews and poor social proof.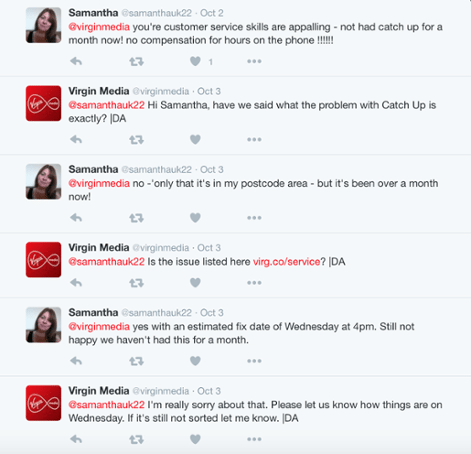 Enough to put most new consumers off the brand for good!
However, these bad experiences can be turned to your advantage.
Mistakes happen. Deliveries can be delayed, products are sometimes damaged in transit and a customer service representative for your brand could say something inflammatory.
You're never going to escape from these issues, but a quick resolution can turn a disgruntled customer into a brand advocate. People are, by and large, reasonable and if you help them quickly solve the problem they will thank you for it.
According to Zendesk, 69% of consumers attribute good customer service to a quick resolution of a problem.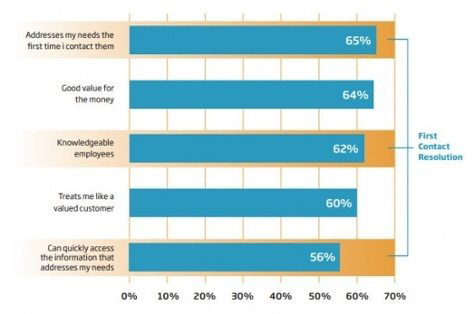 Convergys UK Customer Score Card study into customer service shows that the top attributes for a good customer experience are as a result of first contact resolution.
Measure your customer response and resolution time and do what you can to reduce it. If it's too long, your customers will complain about the service you provide.
Just ensure that the speed of your customer service doesn't come at the cost of efficiency. No one wants a quick service that doesn't solve their problem.
Customer experience is of paramount importance
Customer experience is one of the most important elements of your wider marketing campaign. If you can get consumers on your side and raving about your brand, then they will handle most of the marketing for you.
These advocates will help bring new customers and provide reviews that will help plaster over any small gaps in your marketing campaign. But just like any marketing campaign, it requires continual, iterative improvement.
If you don't already have a comprehensive method of measuring customer experience, introduce one now. Amend the performance indicators for the success of your brand to include qualitative customer experience statistics along with your quantitative site metrics. To build stronger relationships with your customers, consider using CRM software for ecommerce.