BLOG
#AskYieldify: How to Build Customer Loyalty and Improve Retention
Published: Mar 20, 2019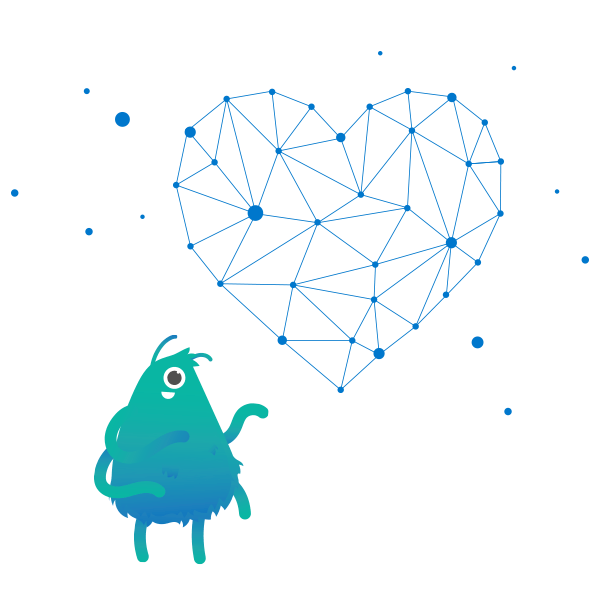 In this series, we put the big e-commerce questions to our team of expert consultants. This month, we're talking customer loyalty and retention with Mark Murray, Yieldify's Head of Travel.
In last month's edition of #AskYieldify we learned all about the power of social proof. This time we're looking at customer loyalty and retention, so let's get started…
Why care about customer loyalty?
There are lots of reasons to look at how you can create customer loyalty, as well as improve the journey for your loyal customers. Here are just a few:
The success rate of selling to an existing customer is 60-70%, while the success rate of selling to a new customer is 5-20%.
Existing Customers are 50% more likely to try new products and spend 31% more when compared to new customers.
Yet, despite these oft-cited statistics, marketers are still pretty firmly focused on acquisition, with more than half in a recent survey stating that they spend 60% or more of their time and resources on acquisition. But some marketers are coming around to the idea that it's not all about acquisition, by digging into their own data to understand the value of loyal visitor segments.
At our recent #Journey2019 event, Sam Willan, General Manager at StudentUniverse shed some light on why the travel brand is looking to loyalty:
Sam presented some pretty compelling numbers, demonstrating that for StudentUniverse at least, loyal customers are worth focusing on, summed up nicely by this quote:
"A repeat booker costs half as much to acquire and returns 2.5 times in income"

Sam Willan, General Manager, StudentUniverse UK, speaking at #Journey2019
How can brands leverage customer loyalty to drive conversions?
When it comes to loyalty, one of the first techniques that come to mind is customer loyalty programs. But driving value from a loyalty program isn't as easy as setting up a scheme and waiting for the conversions to roll in.
One of the biggest challenges is actually getting visitors to join the program in the first place.
We've found that emphasizing the benefits or unique selling points of your customer loyalty program is one successful tactic to try. A retail brand we work with tested this out by highlighting the benefits of its loyalty program with a corner notification when visitors were about to register as a user. The campaign worked so well that this has now been incorporated as part of its registration page.
Personalization is also really important when it comes to loyalty messages. Beauty brand Skyn ICELAND, personalized based on whether a user was new or returning to drive registrations for its newly launched loyalty program: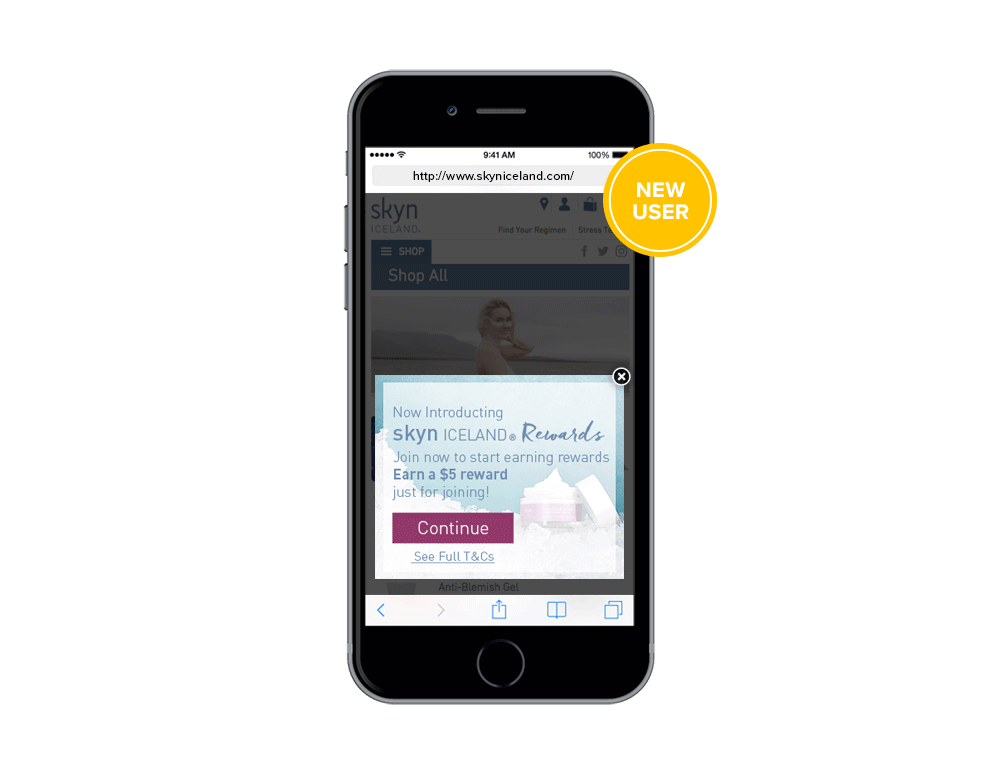 Once you've registered your users, activating them is the next challenge. Reminding members of their rewards is another way personalization can help drive conversion. In another example from the world of beauty, haircare brand Ouidad serves different messages depending on the loyalty level of a consumer.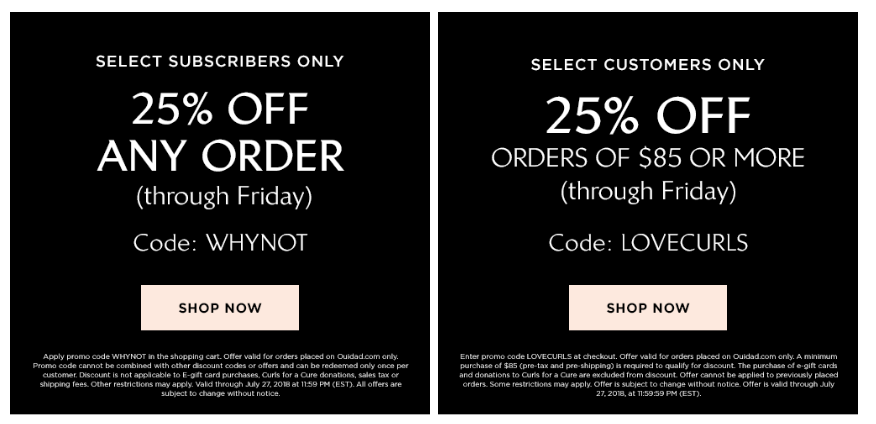 The brand created campaigns to re-engage lapsing users and reward top customers, driving a high level of engagement, boosting customer loyalty and improving retention. Last year, Ouidad loyalty members had an average repeat purchase rate of 54.4% (vs. 29.8% for non-members) and a higher annual purchase frequency.
How can I build customer loyalty as a luxury brand?
Luxury brands can have a bit more of a challenge when it comes to customer loyalty programs, as giving away discounts can be seen as detrimental to the brand. As always, it's important to test and learn to find what works best for your audience.
For instance, a luxury department store tested out placing a points-led message front and center to drive uptake of its loyalty program. However, the analysis revealed that this 'push' style message was not having a positive impact.
With this learning, the brand was able to quickly update the format of the messaging to act more as a reminder, giving users the choice to interact if interested, rather than forcing the message on them.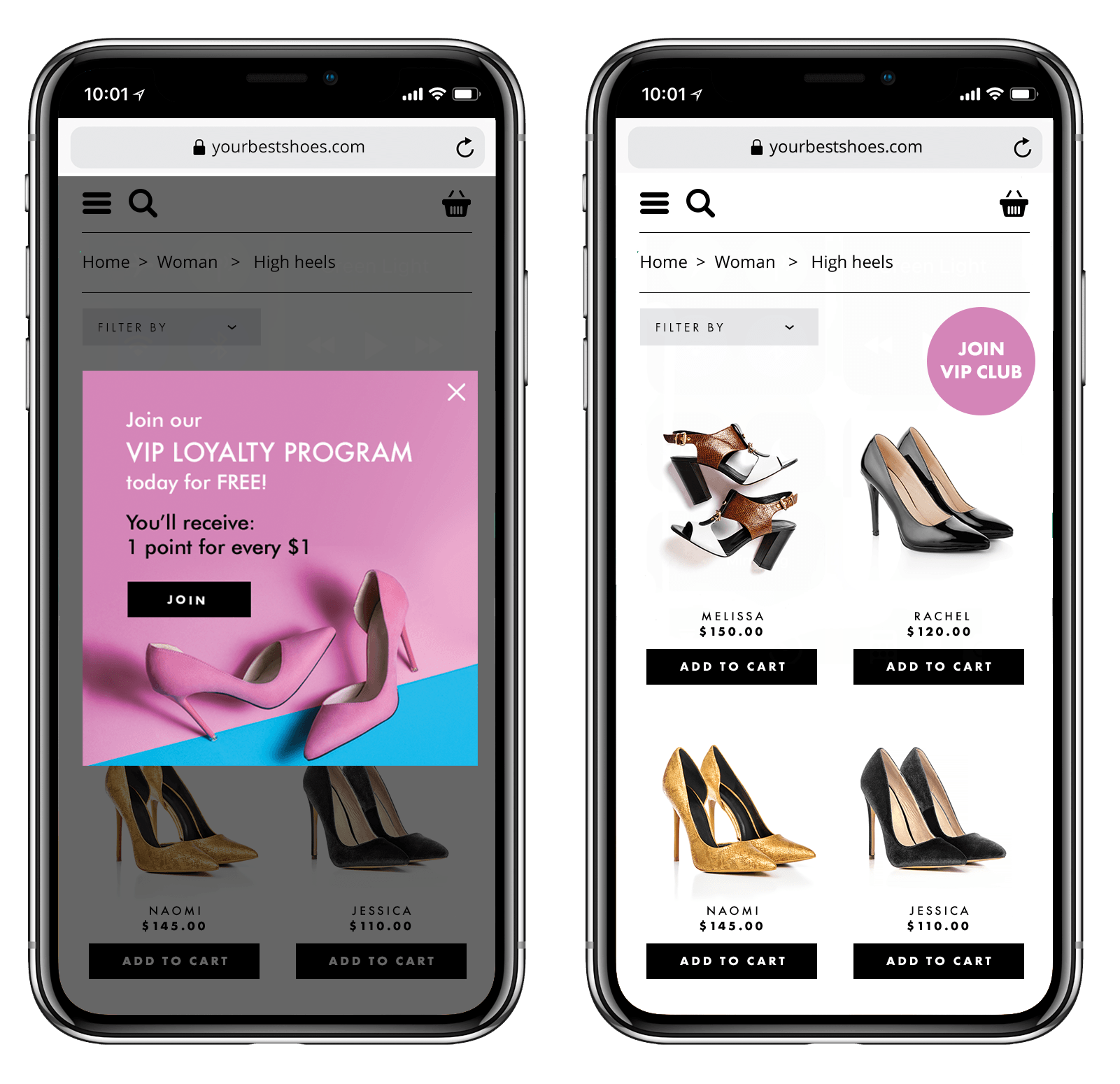 How I can optimize the post-purchase experience for customer loyalty?
Building customer loyalty and improving retention aren't just about customer loyalty programs. It's about providing value and driving engagement, fortunately, there are lots of ways you can do this.
Post-purchase is the perfect opportunity to point users toward other content or channels you want to highlight, such as social media platforms, as you can then build a much more regular rapport with them.
You might also want to push users toward your app, as it's been shown mobile can be a powerful driver of customer loyalty. You could also take the opportunity to incentivize your users further, by offering a discount on subsequent purchases, or in exchange for a referral.
Interestingly, post-purchase can also be a great moment in which to secure loyalty scheme membership. At this point in the customer journey, you have enough data to make a pretty compelling and personalized offer to your audience.
One technique we have used successfully is by dynamically populating messages with how many points visitors could earn, based on the purchase that has just been completed. A recent campaign with a travel brand drove uplifts of +5% in conversion rate by showing this alongside USPs.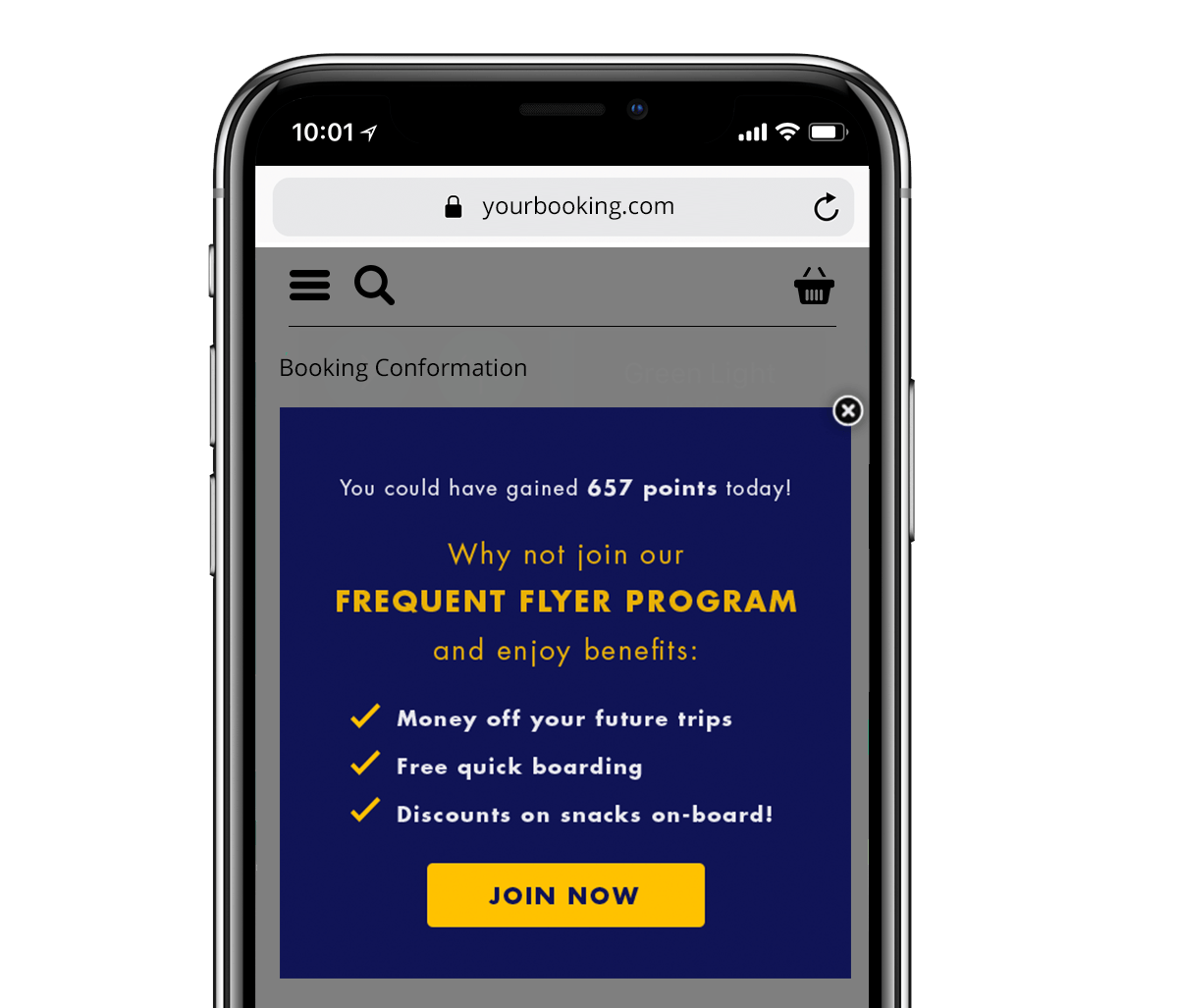 What part does customer feedback play when it comes to loyalty?
Customer feedback is an important tool to both create and build loyalty and improve retention along the customer journey. If you never ask your customers what drives their loyalty and satisfaction, it will be impossible to amplify and recreate this…or know where you're going wrong.
But when should you ask customers for feedback? Think about this carefully – for example, if you're a travel brand, asking a user to rate their experience after they have gone on holiday may not be the best time to get online feedback.
This is something that should potentially be done after the booking is complete and before they travel, that way you can be assured they're rating the booking process and experience of your site, rather than the holiday itself!