BLOG
Easter E-commerce Tips
Published: Apr 5, 2019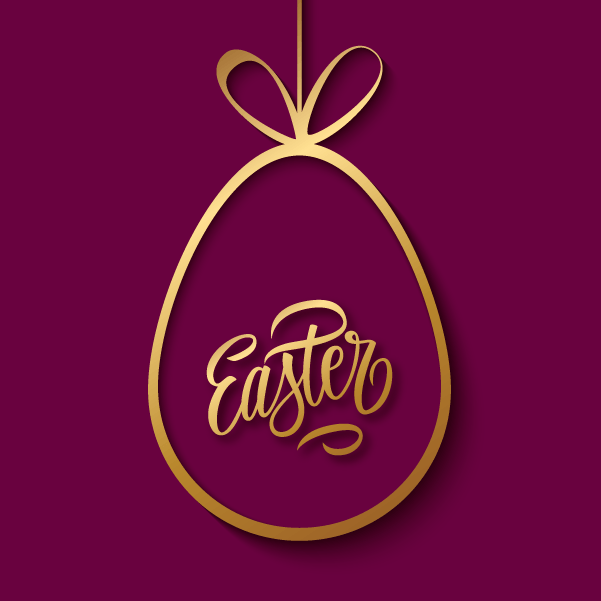 Easter e-commerce is expected to see 19% growth between 2018 and 2022. Capitalize on the opportunity with these tips to help make your spring marketing strategy a success.
2018 Easter E-Commerce Trends
According to the U.S. Census Bureau, e-commerce sales in the second quarter of 2018 made up 9.6% of all sales. In fact, March and April of 2018 saw e-commerce sales totalling more than $18 billion. Analyzing and understanding what these trends mean can help marketers understand the opportunity and pinpoint the best strategies for conversion rate optimization, so let's take a look at some Easter economics.
Easter Economics
Experts predict shoppers to spend an average of $151 each on Easter-related items. In fact, 2018 showed us that roughly eight out of every ten adults make plans to celebrate Easter. (For those who are not planning to celebrate the holiday, Easter sales still help increase seasonal spending.)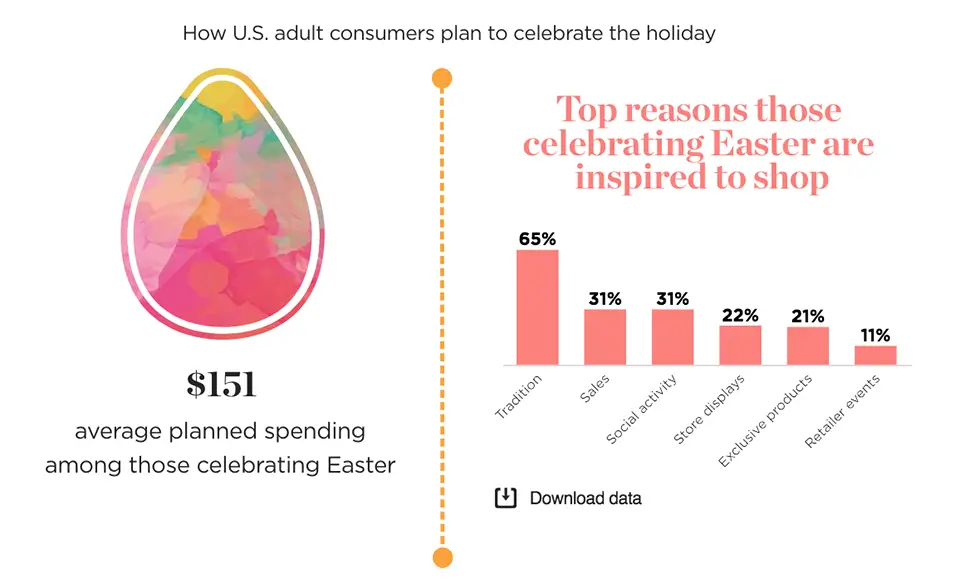 Of those Easter consumers between 18 and 34 years of age, 85% are expected to celebrate Easter in 2019. (Additionally, 80% of 35- to 54-year olds and 74% of those 55-years and older are also expected to celebrate Easter based on previous stats.)
With consumers looking to personalize their traditions, e-commerce provides an easy way to research and retail the products they want. For many shopping for the holiday, Easter planning typically begins at least one week prior to the actual celebration. (In fact, Easter shopping has traditionally reversed downward trends previously observed around February each year.)
Easter-Specific Trends
Easter celebration trends help e-commerce marketers and business owners to identify the specific reasons consumers visit their sites. For example, 65% of consumers shop for Easter items based on traditions. However, 31% of Easter shoppers are inspired by seasonal sales or social activities. Store displays attract 22% of Easter sales; exclusive products inspire another 21% of shoppers to buy. Finally, retailer events attract 11% of Easter shoppers.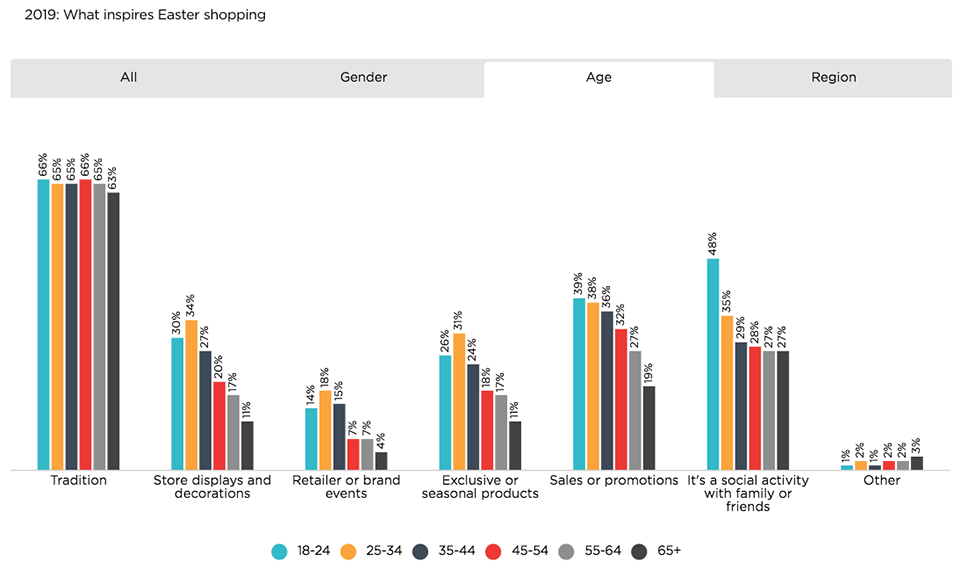 Easter Marketing Strategies
It's clear Easter e-commerce represents a huge opportunity for retail marketers, so here are three Easter marketing strategies that will help boost your e-commerce potential this year.
1. Organize an Easter Egg Hunt

An Easter Egg hunt brings out the inner child in everyone. What better way to increase traffic, boost sales, and cater to younger consumers looking to celebrate Easter?0
To create your own digital Easter egg hunt, start with thinking about what types of "eggs" you can hide throughout your site as well as the rewards when consumers find them. For example, hide egg photos in some of your less visited pages. Share hints on email and across your social media channels to encourage your subscribers and followers to visit your website.
The reward for locating each egg or a number of eggs could mean your visitors receive a promo code or discount on certain items found on your e-commerce site. This gamification element helps drive engagement with easter traffic, capitalizing on visitors who are Easter celebrants and those simply looking for seasonal sales.
And it doens't have to stay online. Marks and Spencer were one of the first brands to utilize Instagram stories to host an egg hunt within it's flagship Singapore store, brining together the online and offline worlds to drive engagement with their followers and visitors.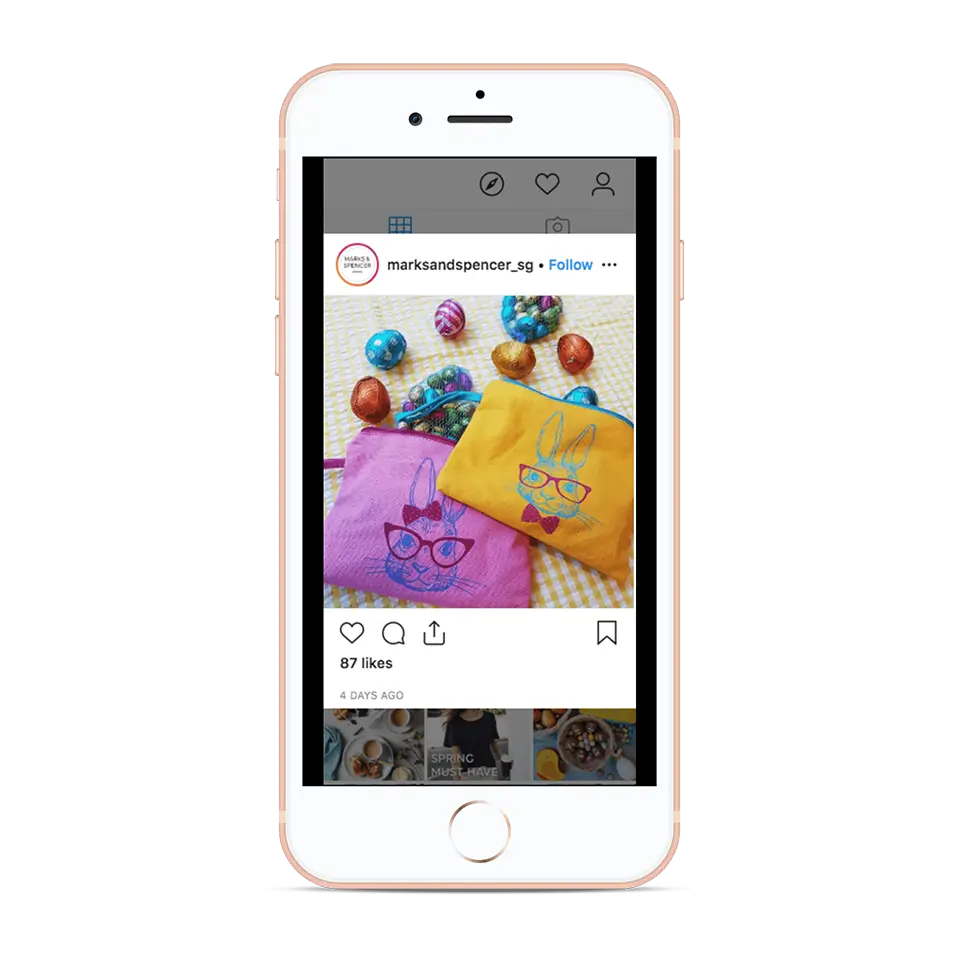 2. Holiday personalization
Personalization comes in many flavors. Depending on the products you sell, your Easter marketing strategy may include various ways to personalize and customize consumer purchases. For example, personalized Easter eggs have long been a popular gift for spring. But how can you bring this idea of personalization to life on your e-commerce website?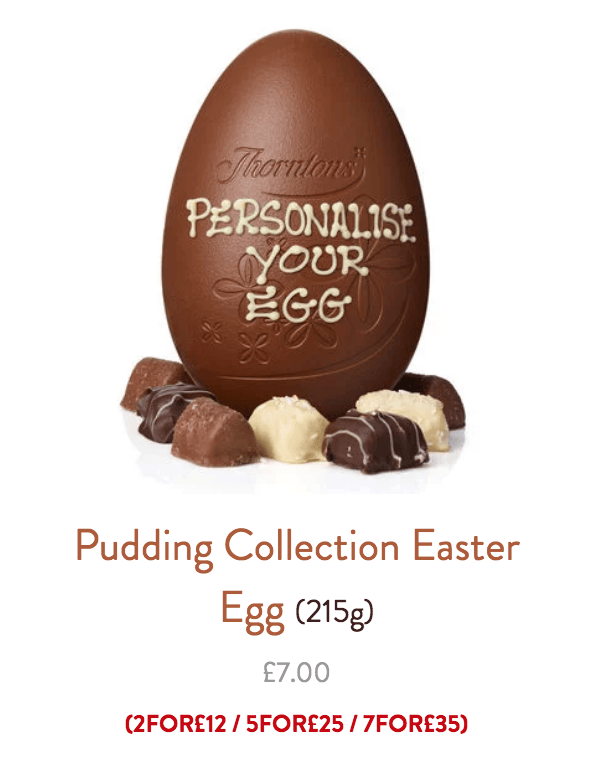 One of the easiest ways to deliver website personalization is via self-segmentation. Holidays tend to mean gifts, and from Easter baskets to a new spring wardrobe, Easter is no exception. Asking dwelling visitors if they're shopping for themselves or someone else, re-engages them and makes it easy to personalize their journey.
Another tactic is to highight your unique personalization services to your visitors. This is something luxury brand Montblanc does successfully around key holiday periods – and year round!
Highlighting it's free services such as engraving, embossing, gift wrapping and more helped the brand boost conversions significantly with different visitor segments. The campaign shown below generated a 41.4% uplift in conversions (read the full case study to learn more!)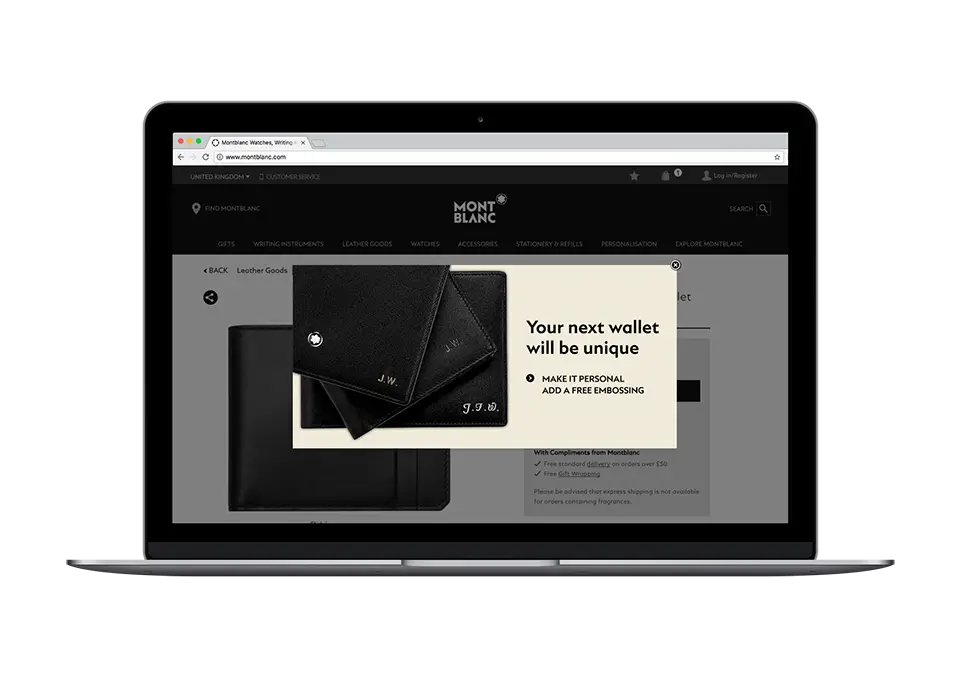 3. Easter Urgency
Another powerful tactic to try as part of your Easter marketing strategy is to create a sense of urgency. This works well for any event with a natural deadline such as Black Friday, Christmas or your own sale periods.
Ensure you're tying together your email campaigns with the experience the visitor gets when they arrive on-site. If you have a one-day sale happening, put this front and centre. Try a countdown timer to add to the feeling of urgency we get when we see time passing by. Adding an animated element to this is proven to drive more conversions, as we found with ticketing company We Are FSTVL.
Social proof is another great way to induce urgency. There are many ways this can be incorporated into your website to give consumers the confidence they need to buy.
One proven conversion optimization tactic in this area is to use Dynamic Social Proof to show how many other people are looking at a particular product online. But even within this, it's important to A/B test what works best for your audience. Bathroom retailer Soak.com found that social proof worked best when its visitors had time to browse and consider their purchase at lunchtime. As consumers look to partake in some spring DIY it's worth trying out this tactic to see how it impacts your conversions.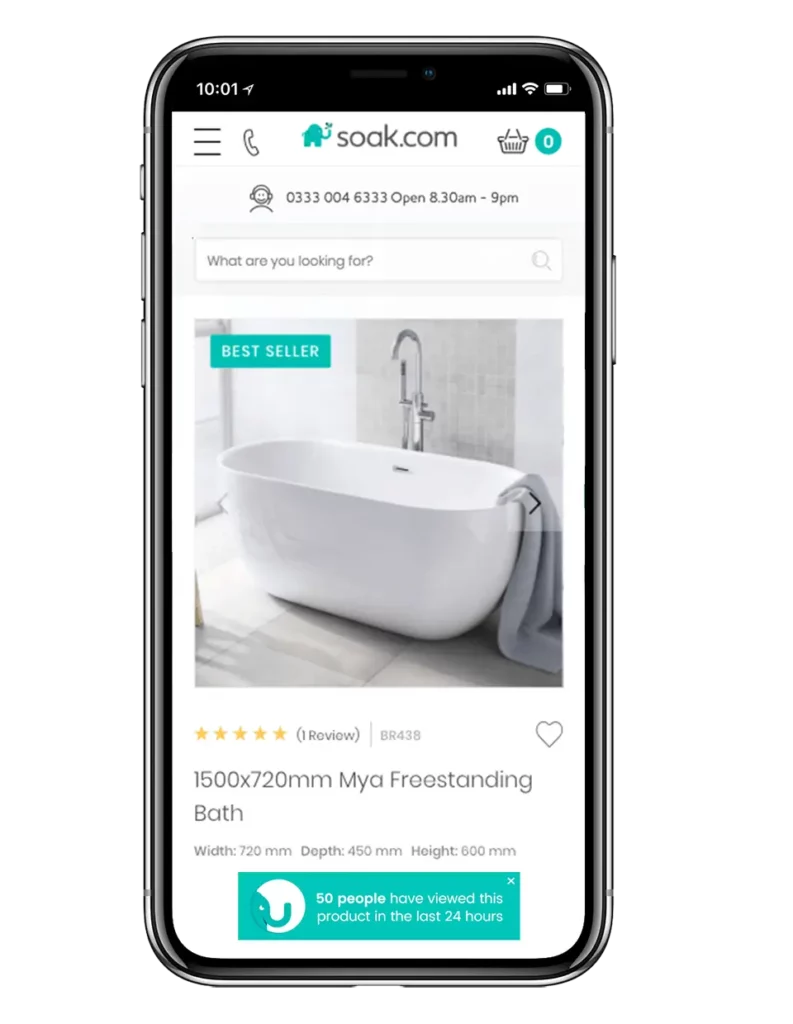 Do Your Homework
E-commerce marketing can be a challenge, even for experts. If you're struggling with developing an Easter marketing strategy that will help conversion rate optimization, help is at hand. Download our Easter E-commerce tipsheet today to get 5 more conversion rate optimization ideas for your customer journey this spring season.