BLOG
Holiday Marketing for eCommerce: What to Expect in 2018
Published: Jun 28, 2018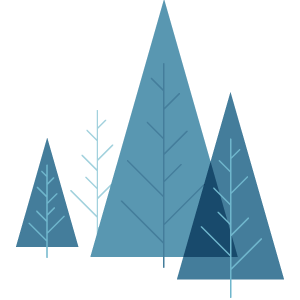 The sun might be shining outside, but if you're in e-commerce it's already time to start thinking about your holiday marketing strategy.
On July 18th, we'll be hosting an exclusive 'Christmas in July' event in London where we'll be presenting what we've termed 'The Twelve Stats of Christmas' in a one-off secret winter wonderland.
It's not about Black Friday (or Cyber Monday) anymore
First, there was Black Friday. Then there was Cyber Monday. Then there was Grey Thursday. The list of 'holiday marketing days' is getting so long that we're running out of snappy titles for different days of the week.
Silly names aside, it points to one clear thing: Black Friday and Cyber Monday as the two peak days in which hoards of shoppers patiently wait to crash down the doors (and servers) in search of bargains is long over. What we're now looking at is an extended period of time for differentiated holiday marketing – it's not so much Black Friday as Black November.
There are a couple of things in play here. First of all, where there's discounting to be found (and we'll get to that in a moment), more e-commerce retailers are starting their programmes early. The likes of Amazon, Macy's and Walmart have all been seen creating previews and countdowns to Black Friday, offering customers reasons to engage long before Thanksgiving.
This goes for both the online and brick-and-mortar worlds. While pre-Cyber Monday online deals tend to be more product-focused and less store-wide, it's now fairly widely acknowledged that some of the best discounting happens before the turkey has even been carved.
Secondly, the opportunity is far from over once Black Friday turns into Saturday and once Cyber Monday ends. While traffic tails off over the weekend, over the past couple of years we've seen comfortable bounce-backs as the working week recommences. So it's not such much Cyber Monday, as Cyber Week – while a lot of inventory will have disappeared, retailers who keep up their activity during this period will find plenty of consumers still hunting.
'Holiday marketing' is a misnomer
It's pretty clear what retailers are up to when it comes to making sure the Thanksgiving shopping period is longer and that windows against the competition are getting wider.
The more interesting thing is that consumers are wise to it too.
A cursory search for tips on online shopping for Black Friday shows that there are legions of blogposts and sites offering the inside scoop on where to go for discounts (even on a product-by-product basis). As soon as the sales roll around – particularly on those peak days – consumers are poised, ready and well-informed about where to go.
This means that competing for their attention on Black Friday alone is way, way too late. The fight for their engagement on some of the most competitive days of the year has to begin months in advance. Your holiday marketing should technically begin while it's still summer.
From September onwards, you should be executing on a strategy that scales your brand recognition and trust in preparation for your acquisition activity. Your aim is to ensure that you're front of mind when your audience begins to think about their holiday shopping, which means a sustained campaign well ahead of time.
Black Friday is not just about discounts
For a retailer, the pressure to join the race to the bottom is intense at any time of the year and around Thanksgiving it can become overwhelming. But contrary to what any kind of 'Black Friday hacking' blogpost would have you believe, Black Friday has become much more of a marketing event than a discounting event.
We've just gone through two of the big reasons why: firstly, it's now just one of many, many holiday shopping days. Secondly, if you've executed your early holiday marketing well, then you'll have an audience of engaged consumers with their credit cards at the ready – not just for the cheapest product, but the right product.
December…could do better
While we see that traffic and conversion rates generally reach their peak around Thanksgiving weekend, so what about the several weeks after that?
Our analysis shows that the 'conversion cliff' before Christmas happens around the 17th and 18th of December – around the beginning of the working week. That's when online shoppers start to make the assumption that they've missed the window for Christmas shipping and start turning back to their brick-and-mortar options.
There's still a good period of time in which to convert and capture those browsers – if only they knew their shipping options were still open. Making your delivery timelines crystal-clear as part of your acquisition and conversion strategy can help you take advantage of this pivotal dip in activity just before Christmas.
In fact, the biggest traffic peak that we've seen in December is often… after Christmas. Increasingly on Christmas Day, but more on the day following, we're seeing high volumes of traffic across both desktop and mobile. An amazing time to capitalize on consumer down-time (particularly on mobile) with marketing that shifts your leftover inventory.
Conclusion: start your holiday marketing now!
The weather outside might call for rooftop cocktails and running off to the beach, but in this relatively quiet period, there's no better time to start planning out your 2018 holiday marketing strategy.
The key takeaway from our data is that waiting until November is too late to maximise your potential in a prolonged period of intense competition. Your foot in the door has to begin with brand building: getting your activity running before Black Friday has even crossed your customers' minds.
This provides the bedrock for the rest of your holiday marketing activity in November and December, creating customers whose engagement and loyalty should last well into the New Year.
Want to find out more? We're going to be talking holiday marketing in both London and New York this summer.
To apply for tickets to our London winter wonderland on July 18th, visit this page.
To join us and our friends at Magento in New York City on July 26th, click here to sign up.
Please note that our events are for e-commerce and multichannel brands and retailers only