BLOG
Get Results With Easy A/B Testing for the Yieldify Conversion Platform
Published: Aug 8, 2017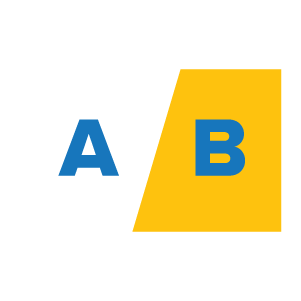 A/B testing is now available for the Yieldify Conversion Platform. With it, you can now perform smart experiments on any campaign to optimise performance and ensure you get results that count.
Get results and optimised performance with easy A/B tests
Triggered onsite overlays and notifications are great for getting content that converts in front of the right visitors at the right time.
But no matter how enticing you think your targeted content might be, you'll never know for sure if it's the best it can be unless you test it. If you can learn what resonates the most with your customers, you'll increase conversions.
Discover what resonates the most with your customers
We've been extolling the benefits of A/B testing at Yieldify for a while – it's a core digital marketing practice, no matter the channel where you're conducting activity. A/B testing helps you get the best out of your marketing campaigns – and arms you with data to back up your decisions.
Lots of marketers don't run rigorous tests – don't be them
If you're running a test, that's a great start. But, as MarketingSherpa found, 40% of marketers surveyed don't calculate statistical significance when running experiments.
Test results are only actionable if you can have confidence in your dataset. With the Yieldify Conversion Platform, we'll show you when your test reaches significance, so you can review performance at a glance to see which variant is the winner and be confident in the result.
Find winning combos of brand messages and imagery
More than 50% percent of the surface of the brain is devoted to processing visual information, so an image really can speak more than a thousand words. Test different key product images and find out which ones are more likely to tip the needle towards a purchase decision.

Discover your best incentives
What works best: 10% off £5 off? Free Delivery or Free Returns? Or is the difference negligible?

You might, for example, discover that bigger discounts make a negligible impact on your onsite conversion rate – that means you can be more selective with the discounts and save a fortune in margins without risking damage to your customer's intent to purchase.
Test 'dynamic' against 'static' content
With the platform, you can trigger messages that can dynamically change to show promotions that encourage a higher order value or social proof that instills urgency and FOMO to drive sales. While these are great ways to deliver engaging content, there is no one-size fits-all – so test them!

Perhaps your customers are more inclined to respond to a TrustPilot review over an indicator of how many other visitors are also interested in the product they are viewing? You can easily find out which type of social proof converts best by running them against each other in an A/B test to see which is the top performer.
A/B test campaigns on any device – using any format
You can A/B test your campaigns on desktop, tablet and mobile devices – and run them on overlays, double overlays, notifications and double notifications – it's totally up to you.
Not a Yieldify Conversion Platform user yet? Find out more here or request a free demo.