BLOG
Google Analytics Integration with Yieldify
Published: Jun 26, 2018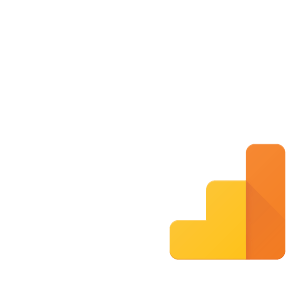 With GA integration for the Yieldify Conversion Platform, you can deepen your understanding of your traffic behavior to deliver better customer journeys that convert.
To optimize the customer journey, you need to test out different conversion tactics. But where do ideas for those tests come from? According to eConsultancy, 77% of marketers get ideas for which CRO tests to run from their analytics platform. By far the most popular tool marketers use to track and measure traffic behavior is Google Analytics. If you're using GA, there's now a new smart and simple way to take your insights to the next level with Yieldify.
Deepen your understanding to drive conversions
With our GA integration for the Yieldify Conversion Platform, you can easily contextualize the impact of Yieldify against your overall website analytics to enrich and inform your conversion strategy.
Our GA integration sends Yieldify campaign data to your GA in realtime, so that you can view it in the wider context of your overall website analytics. With it, you can easily compare each visitor's interactions with Yieldify against the historical data you have on them in GA. The integration gives you sight of all the data you need to answer key questions such as: "Where did people that saw campaign X come from?" or "What session were people on that saw campaign X?"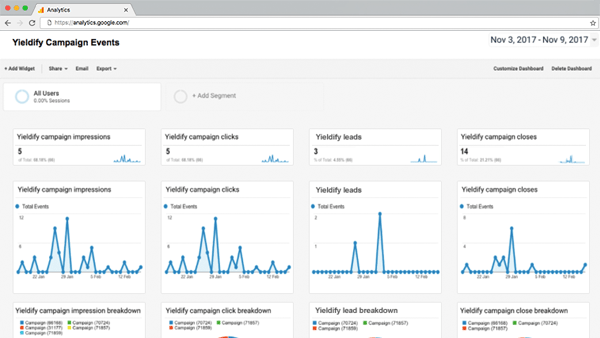 All your data, all in one place
The simple one-click integration ensures that GA is your single source of truth for real-time measurement and reporting on all your digital marketing. It couldn't be easier to connect and view all your visitor journeys in one place and send all your Yieldify metrics straight into GA so you can cut the data however you see fit: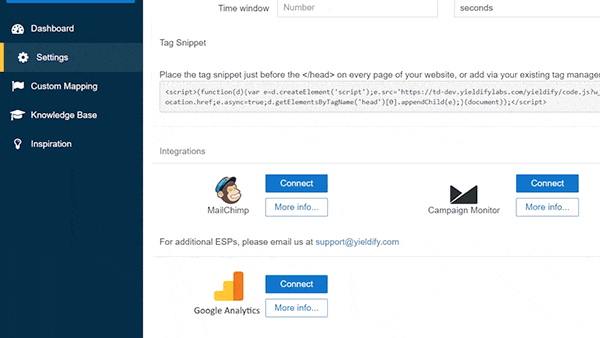 All it takes is a click: then Yieldify starts sending visitor interaction metrics into your Google Analytics.

Why go it alone? Get advanced insights from our expert Consultancy

Only a third of marketers say their companies are analyzing cart abandonment and yet 69% of carts are getting abandoned every day. That's often because of a lack time, resource or necessary skills – but the truth is that companies that are not engaging with this problem are missing out on revenue. Yieldify can help.
Our expert Data Consultants are available to supercharge your results. Drawing on your GA data, Consultancy will perform a deep analysis, deliver insights and recommend the best strategy to optimize your customer journey.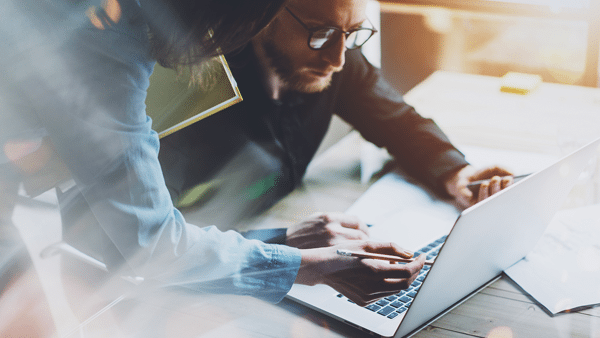 Abandonment analytics is just the beginning: taking cues from GA and our learnings from delivering 155,000 campaigns, our consultants can benchmark your website performance by vertical and suggest tactics such as Dynamic Promotions and Dynamic Social Proof to help you secure every last conversion.