BLOG
How to Optimize Your E-Commerce Site for SEO
Published: Jun 15, 2017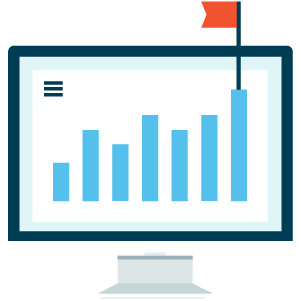 Optimizing an e-commerce site for SEO is challenging but crucial. Laura Hogan, Head of Search at SEO and social digital marketing agency Rice Media explains how to make sure your store gets found.
You've got your shiny new site up and running, the stock images for your products are gleaming and you've finally managed to secure your SSL certificate. It's all onwards and upwards from here until you realize that your site isn't getting the traffic it deserves.
E-commerce sites are amazing when it comes to providing their customers with the ultimate user experience, but they can be awful when it comes to optimizing their site for SEO purposes. You could have the best site in the world, but you won't get anywhere if your users can't find it.
The competition to rank on the first page of Google is ruthless, but if you follow our tips and tricks of how to optimize your e-commerce site for SEO, you'll very likely see an increase in traffic and revenue.
1. Integrate social media into your website
Social media and SEO work hand in hand, as they help to create the ultimate user experience and increase brand awareness. The more social media integration you have on your site, the better your chances will be for having your products shared across social channels.
How can I integrate social media into my website?
There are so many ways to homogenize your social channels onto your site, and a really great one is social sharing buttons! Adding social sharing buttons to your product categories could also help boost traffic to your site. Think about it – if your visitors and consumers share your product pages via their social media profiles, you'll be getting exposure to a brand new audience and free endorsement for your products.
Consumers trust reviews by people they identify with, and in 2016 80% of marketers found influencer marketing campaigns an effective way to boost revenue. Don't ever underestimate the power of sharing your products on social media – between 2015 and 2016 Nike got footballer Cristiano Ronaldo to publish 59 posts over 12 months featuring their products. That year, Nike made $36 million dollars through those posts alone (OPMC):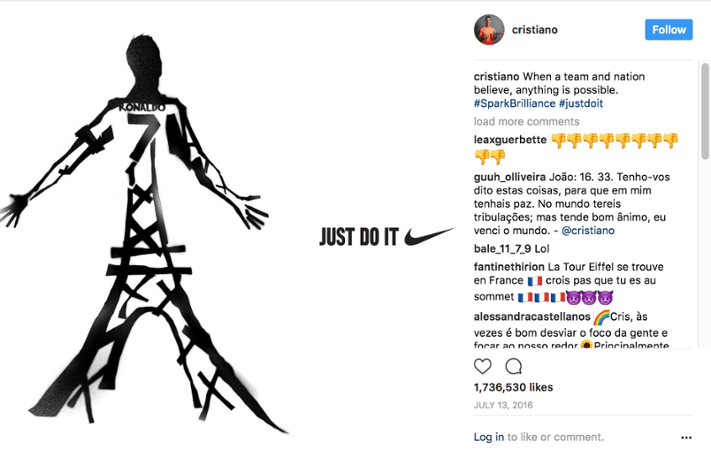 One other minor change you can make is allowing customers to effortlessly log into your site using their social media profiles. This means the laborious process of creating a new account and impatiently waiting for an email to verify their existence is removed.
A study by Econsultancy showed that 37% of people abandoned their shopping cart due to registration processes being too long, and 26% refuse to make a purchase if they have to create an account. When you integrate social media login profiles consumers are able to login at the click of a button and put those items straight into their basket, reducing steps to checkout to drive more sales and revenue.
2. Do your keyword research
Research is one of the most important parts of SEO, particularly when it comes to keywords. If you're targeting the wrong keywords there's a strong chance you're ruining your campaign efforts by generating low-quality traffic and minimal conversions.
When it comes to keyword research, you want to make sure you're choosing keywords that are relevant to your brand and products and focusing on terms you know convert for you and the ones for which you have the biggest margins.
Researching and refining relevant and popular keywords are integral to the success of every e-commerce site – if you pick broad keywords and phrases, you'll end up with irrelevant traffic and thus a very high bounce rate.
What does keyword research entail?
When it comes to keyword research, you need to look at the phrases people are searching for on Google, and you can do this by looking at your competitors and using Google's Keyword Planner. This is worth its weight in gold, as it offers you popular keywords and longtail search terms, also allowing you to tailor your research on a local, national or global scale.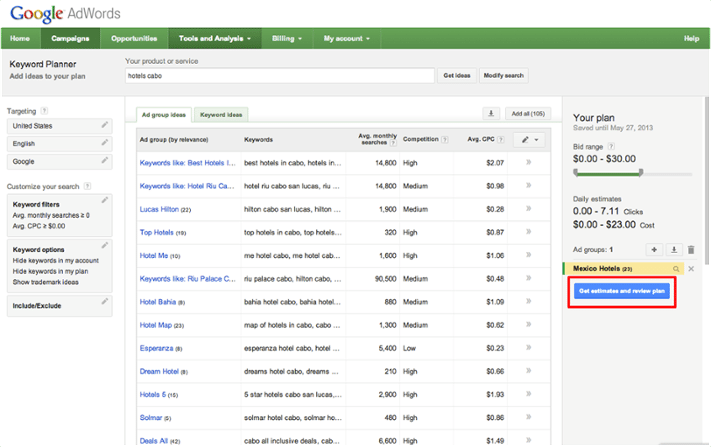 Longtail search terms and phrases are a crucial part of your e-commerce store's success; just because your business sells jeans, targeting the keyword 'jeans' does not mean that this is you done for the day. People will search for 'women's distressed jeans size 12' or 'men's Levi jeans' and much more – you need to dig deep into your customers' search intent in order to make sure you're appearing when they're out looking to purchase.
Sometimes Keyword Planner offers gems of information, such as low volume keywords that are relevant to your business alongside the high volume keywords you want to target.
Oh, and one last thing – you need to avoid keyword cannibalization. This occurs when multiple pages on the same website are trying to rank for the same keywords and consequently competing against one another and diluting your rankings. Grab a piece of paper, write the keywords you want to rank for under each page, and if you see doubles of exact keywords then decide which page it is more suited for.
3. Optimize your product descriptions
Optimizing your product descriptions is integral for any e-commerce business because Google hates duplicate content and will penalize you for it. You also need to make sure your products appear when potential consumers enter their search queries.
If you copy your product descriptions directly from a manufacturer or if you have low-value content on your product pages, you could be at risk of being hit with a penalty from Google's Panda algorithm.
To avoid this, add high-quality content using keywords you want to rank for, as well as related and semantically relevant ones.
How can I optimize my product description?
When you're writing your product title, think about the word order. If you want a particular brand or item to rank, then add it the beginning of your title – for example, "Chanel Couture Black Dress".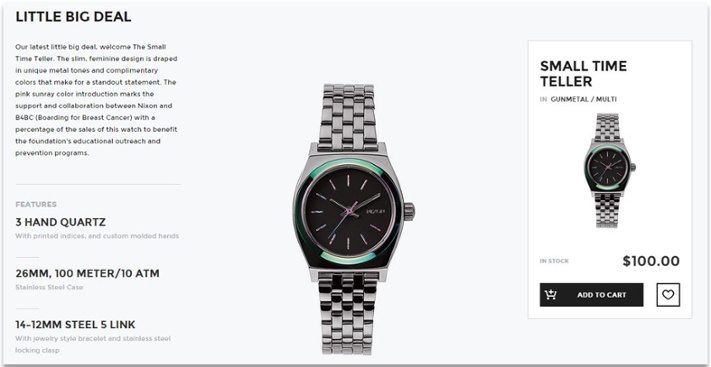 Make sure to keep your product descriptions short and sweet – mention the colour, sizes and a little bit of information about the product. Your unique product descriptions should be between 150-250 words where possible; not only will this make it easy for your users to browse over, but Google's spiders will easily crawl it!
Adding customer reviews and rating systems next to the products you offer will also help consumers make that conversion – according to Kissmetrics, 55% of customers said they are more likely to make a purchase if they can see customer reviews or a rating system.
4. Look at your site speed
Unfortunately, the saying 'patience is a virtue' does not apply to e-commerce sites, especially when it comes to their page load time. Site speed and page speed are the metrics used by Google's algorithm when it ranks pages; the longer your page takes to load, the more people will exit the site, having a negative impact your site's bounce rate.
According to Gomez.com over half of web users will abandon a website if it isn't loaded within 3 seconds. Alongside this, 79% of online consumers will not return to a website with poor loading speed, and 44% of them will tell their friends about their negative user experience. If you've noticed a high bounce rate on a specific page, then this could be down to your page speed.
How can I improve my site speed?
There are a number of ways to reduce the time a page takes to load, one of which is shrinking the page size. This can be done by saving a specific page on your computer as a web archive folder from the browser. You can then measure the size of your page in kilobytes – ideally, your page should be no more than 2.2KB.
Large images, animated elements and embedded objects will all affect a page's loading time so try and sort through what you need – if your business relies on rich graphics to generate revenue, then you need to find the balance between losing shoppers due to slow page speed versus gaining customers due to richer graphics.
5. Optimize your site for mobile search
More than 60% of search queries inputted into Google are done via mobile device (Search Engine Land), which means it's more important than ever before to get your e-commerce site optimized for mobile.
Mobile search overtook desktop search in 2015, and in Q4 of 2015/16 smartphones and tablets accounted for 51% of online UK retail sales. Invesp's study stated that since the beginning of 2014, 1.6 billion people have used their smartphones to shop online globally and that by the end of 2017 this figure is expected to rise to over two billion. It also found that those who shop online using smartphones were more likely to spend twice as much as those purchasing on tablets and desktops.
In sum: if your e-commerce site isn't optimized for mobile, then you'll be missing out on a big proportion of your market.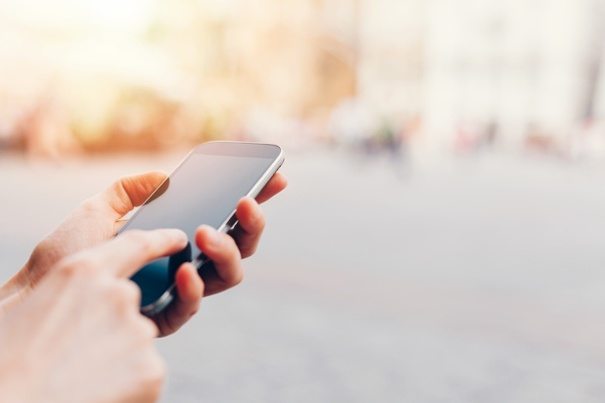 But how can you optimize your site?
The best place to start when it comes to optimizing your eCommerce site for mobile is personalization. It's easy to access enriching personal information that will, in turn, help you understand your consumer's behavior.
One example of this is using local information to serve your user's needs; the majority of people use their phones to find local businesses such as stores, restaurants and places near them, and their phones hold a wealth of data that can help you. Ask for permission to access potential customers' locations through GPS, and then use this information to create a personalized offer.
Another small but simple way to do this is by adding a constant sticky 'buy' or 'add to cart' button to your site. This call-to-action staying in the same place whatever page your consumers are on could be the difference between a customer who bounces and one making a purchase. A buy button that is consistently on the screen regardless of what page a customer is on means that there is a consistent encouragement for a visitor to complete the desired action, therefore giving you a conversion. This minuscule tweak of your site's mobile user interface has the potential to increase the chance of your consumers adding items to their basket.
Of course, there are many SEO tactics that will help optimize your e-commerce site, and you should try all of them in order to find a strategy that works for you. If there are any tips you've found that works out for your site, then let us know!
The free online CSS minimizer will compress the style files for your websites in seconds.