BLOG
How These Six Travel Trends Are Impacting the Customer Journey
Published: Apr 24, 2019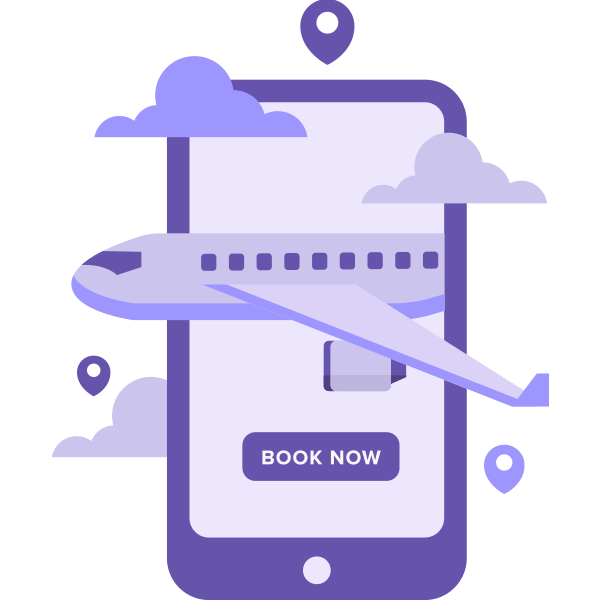 Learn how these 6 technology, demographic and behavioural travel trends are impacting the online customer journey.
Understanding travel trends is essential to improving the customer journey in an increasingly competitive, but booming market. In the United States alone, domestic and inbound travelers generated almost $2.5 trillion in economic output in 2018. Internationally, the travel industry has seen remarkable growth over the last few years, much of which has been driven by the rise in online travel sales. Yet the rise of the online travel market has transformed the landscape completely, altering the traditional value chain forever. For marketers looking to capitalize on the growth of travel online, understanding consumer behavior and the customer journey toward booking is imperative.
Six Online Travel Trends Worth Following
For travel marketers today understanding the current travel trends and customer journey is essential, but with so much change it can be hard to know what to focus on. If you want to build a travel customer journey that converts, the below technology, demographic and behavioral trends are worth noting.
Travel technology trends
Technology has always been a big part of the travel industry. From the first airline computer reservation system launched back in the early 1960s by IBM and American Airlines, travel has grown to be one of the most significant e-commerce verticals. Yet, like others, it hasn't always stayed on top of the technology trends impacting the customer journey. So what are the need-to-know travel trends driven by today's technology?
Mobile optimization
Smartphones have become an essential part of traveling. For Americans, more than 70% of all travelers claim to "always" use their smartphone while on travel. Why? Smartphones give travelers easy access to researching activities, attractions, restaurants, shopping centers and directions in areas they are unfamiliar with. What does this mean for you?
Your website absolutely must be optimized for mobile devices. Some businesses have even focused totally on mobile, such as HotelTonight, an accommodation booking app that takes advantage of the location-based nature of mobile browsers, as well as tapping into the rise in last-minute booking behavior (but more on that later!). Recently acquired by Airbnb, it's clearly doing something right.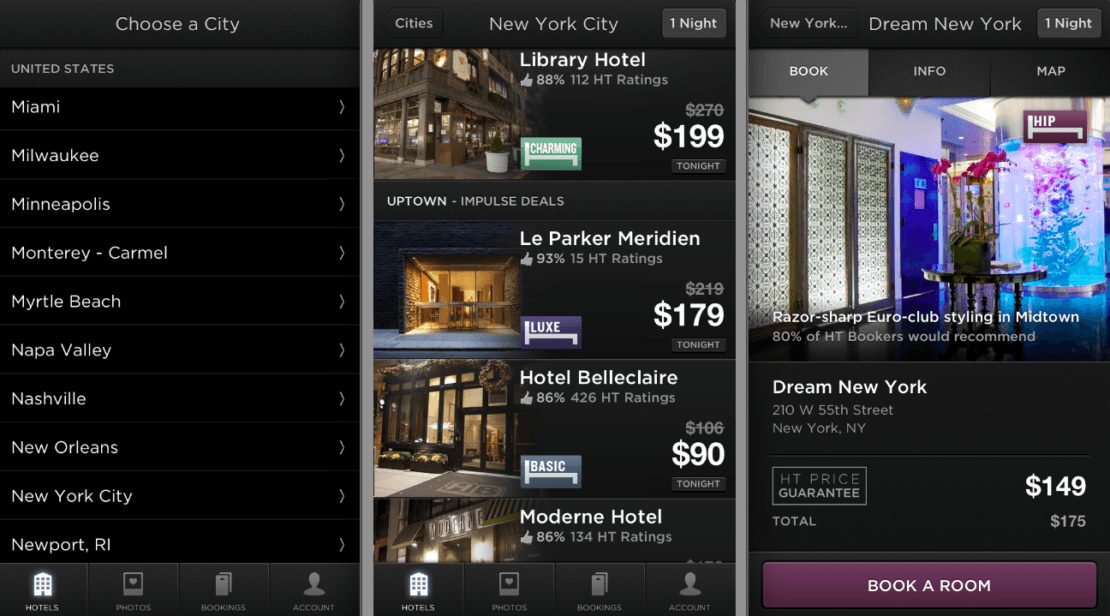 Website personalization
As the digital marketing world continues to evolve, the opportunities to personalize your website and marketing are unlimited. According to Infosys, customer surveys indicate that roughly 31% of all shoppers wish their visit was much more personalized. In fact, 71% of all consumers express some frustration regarding impersonal experiences while buying online.
In-destination context, data points and other insights can be utilized to help trigger targeted messages at exactly the right moments in the travel customer journey. For example, online travel agent TravelUp used behavioral data to target new visitors in research mode with a personalized 'Fly Now Pay Later' payment offer. This personalized experience drove a +5.24% uplift in conversion (read the full case study here!)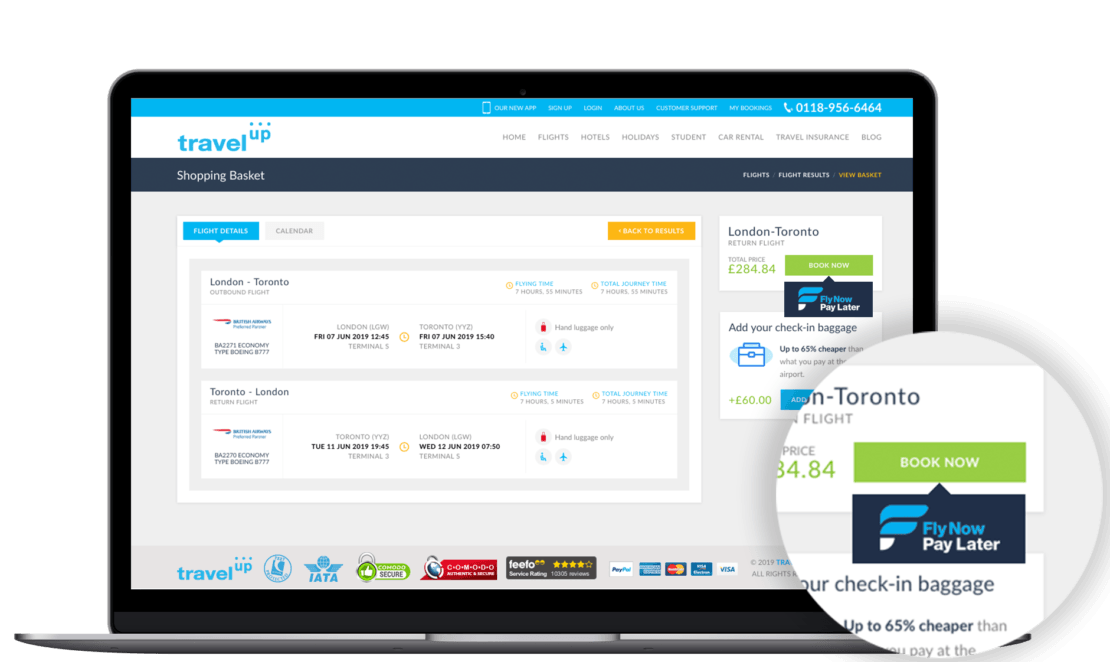 Voice & Digital Assistants
Voice and digital assistants, also known as Artificial Intelligence (AI), are another rising travel trend to take note of. In fact, 1 in 3 travelers now utilize AI to research, book, and explore travel options before and after they arrive at their intended destination. As a customer journey tool, these features help provide customers with perfectly integrated automated support that gives their experience a personal touch. On the other hand, you can use AI to automate various customer care tasks. In this case, you will need to focus on good image segmentation techniques so that your model can learn its tasks more effectively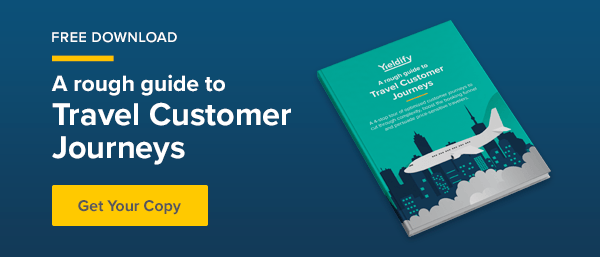 Demographic Travel Trends
Understanding the demographic trends impacting travel is another key tool when developing your customer journey strategy. How different generations behave, and their preferences will determine how you market to them, so let's take a look at 2 key groups.
Baby boomer behavior
Baby boomers continue to focus on leisure travel. Boomers travel primarily to spend time with family and friends (57%), relax (49%) and to get away from everyday life (47%). In the US, up to 49% of boomer travelers look to stay domestically, with Florida and California being the most common destinations. Those who look to visit both domestic and international locations (47%) tend to favor the Caribbean/Latin America and Europe. Boomers, while no longer the largest traveling demographic, are among the highest spenders; on average spending $6,395 on travel. So how can ensure your website caters to this lucrative group of travelers?
Reducing abandonment, and securing the booking with this group relies on understanding why they are choosing to exit. For specialist travel insurance provider StaySure this meant recognizing when their visitors were struggling during the purchase funnel. They were then able to serve a click to call option for visitors who preferred to complete the quote with an advisor: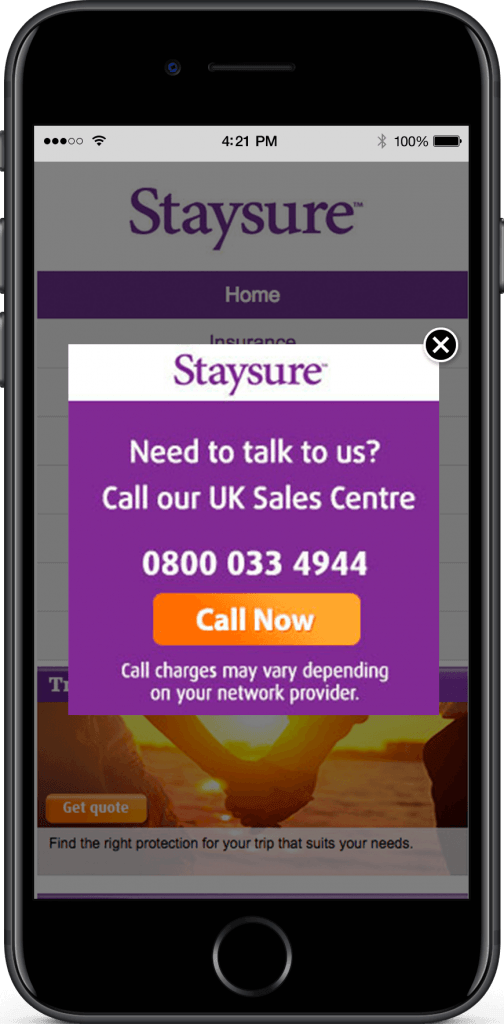 Millennials and Generation Z
Millennials, and increasingly Generation Z are becoming the new target audience when it comes to online travel trends. These younger travelers are more likely to combine a leisure trip with a purpose in an attempt to increase the value of their expenditures. Not only do these generations rely on social media for travel inspiration, they also post their reviews on the same platforms – learn how you can leverage this on your website to build trust in this blog post.
Thanks to a "living for the moment" mentality (think: YOLO), roughly 49% of these travelers take last-minute vacations, often influenced by pop-up deals and flash sales. Given the price-sensitive nature of these travelers, loyalty can be difficult to come by. Sam Willan, General Manager at youth travel company StudentUniverse, makes a compelling argument as to why it's still worth focusing on building loyalty with millennials and Gen Z travelers, despite their fickle nature.
"A repeat booker costs half as much to acquire and returns 2.5 times in income"

Sam Willan, General Manager, StudentUniverse UK
See more insights and travel trends form Sam in the presentation below:
Behavioral Travel Trends
Finally, let's take a look at some changes in travel research and booking behavior that are key to the customer journey.
Last-minute booking
In total, roughly 60% of travelers are prone to last-minute travel plans. In 2019, more than half plan to take more last-minute weekend trips to maximize their free time. A solid website personalization strategy will enable you to take advantage of this trend, allowing for tactical promotion of sales and offers that help capitalize on these impulse buys.
Inspirational content focused on short-haul, last-minute trips can help capture interest at this early stage in the customer journey. Not only that, but with 80% of travelers saying that this kind of informative content actually influences their final decision, it sets you up for success down the line. As visitors show strong intent to buy, showcasing reviews from similar types of travelers is another great way to secure the booking with these micro-trip travelers.
And that's our top 6 travel trends to take note of in 2019! Wan't more ideas on personalizing the travel customer journey? Get our bitesize guide featuring 3 examples of personalization in action.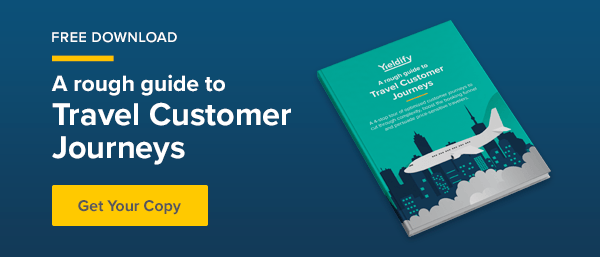 Travel Customer Journey FAQs
?️ How micro moments are reshaping the travel customer journey?
Travel micro-moments start as soon as people have the idea of a holiday. There are 4 main categories dreaming, planning, booking, and experiencing. This means that travel brands need to be present for each micro-moment to earn and re-earn each user's consideration, in each micro-moment they have.
? How many touch points are there in the travel customer journey?
There can be hundreds of different touchpoints in the travel customer journey due to the amount of research and the time it takes for customers to book their holiday. From finding the right location, flights, accommodation etc. there will be many touchpoints.